As part of Homecoming 2021, Peloton launched new versions of their scenic rides & runs. The old scenic rides & runs were removed, but 3 new types of Peloton scenic classes were added. These were distance-based scenic classes, time-based scenic classes, and instructor-led or guided scenic classes.
However, one feature that had been missing with the new scenic classes was the leaderboard. Since the new version of Peloton scenic rides & runs launched, members have not been able to use the leaderboard in scenic classes. For many members, this took away some of their motivation from competing with others, or seeing how they measured up against their previous efforts.
This week, Peloton is rolling out an update to the Bike & Tread that is restoring the leaderboard functionality to most scenic classes. Once your device is updated, the Leaderboard should then show up for the time-based scenic classes, as well as the instructor-led (guided) scenic classes. The leaderboard will not show up for the distance-based classes – likely because the space on the screen where the leaderboard is normally shown has the new widget that shows you your progress & remaining distance.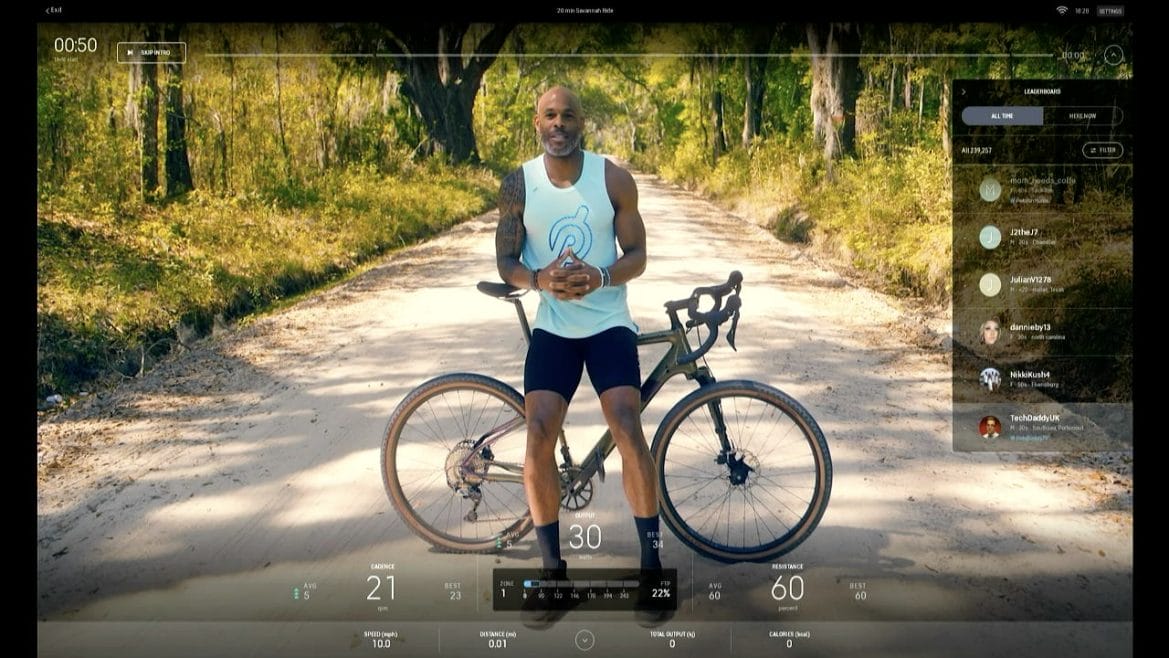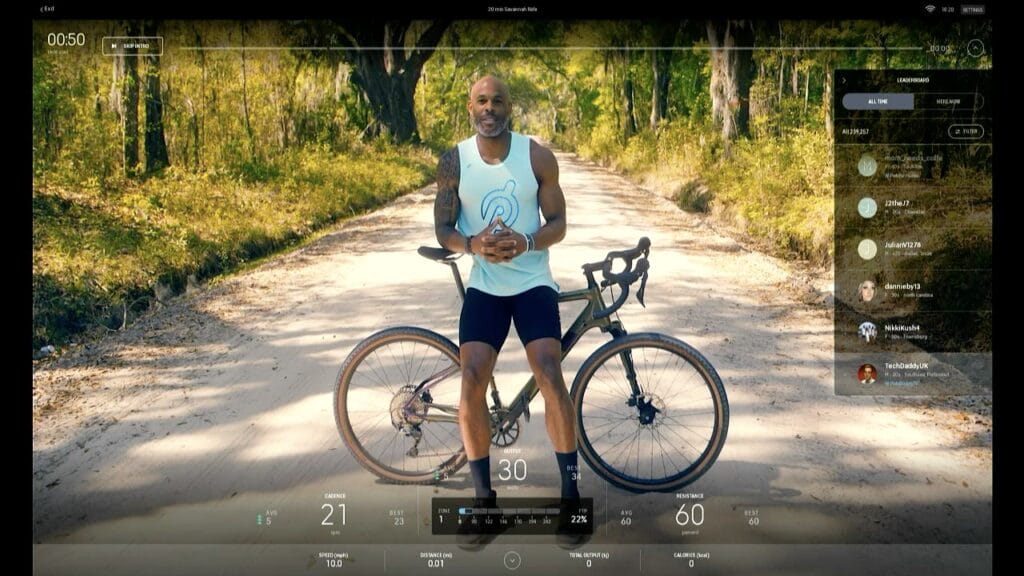 The scenic class leaderboard is not yet available on every Bike or Tread, as the update is being pushed out gradually. Peloton has stated it should be available everywhere by "the end of the week" (likely by Friday, July 30th). The updated version number is 2.5.504.2050504
Peloton confirmed this update was coming in a comment on an old post in the Official Peloton Facebook group this week, saying:
We heard you! The Leaderboard is back on time-based and guided Scenic content! The update is being rolled out starting today, 7/26 and all devices should have the Leaderboard update by the end of the week.
You can find a list of Peloton scenic rides that are available here, and a list of scenic runs here. Note that these new scenic classes are only available on the Peloton Bike & Tread, and not digital apps.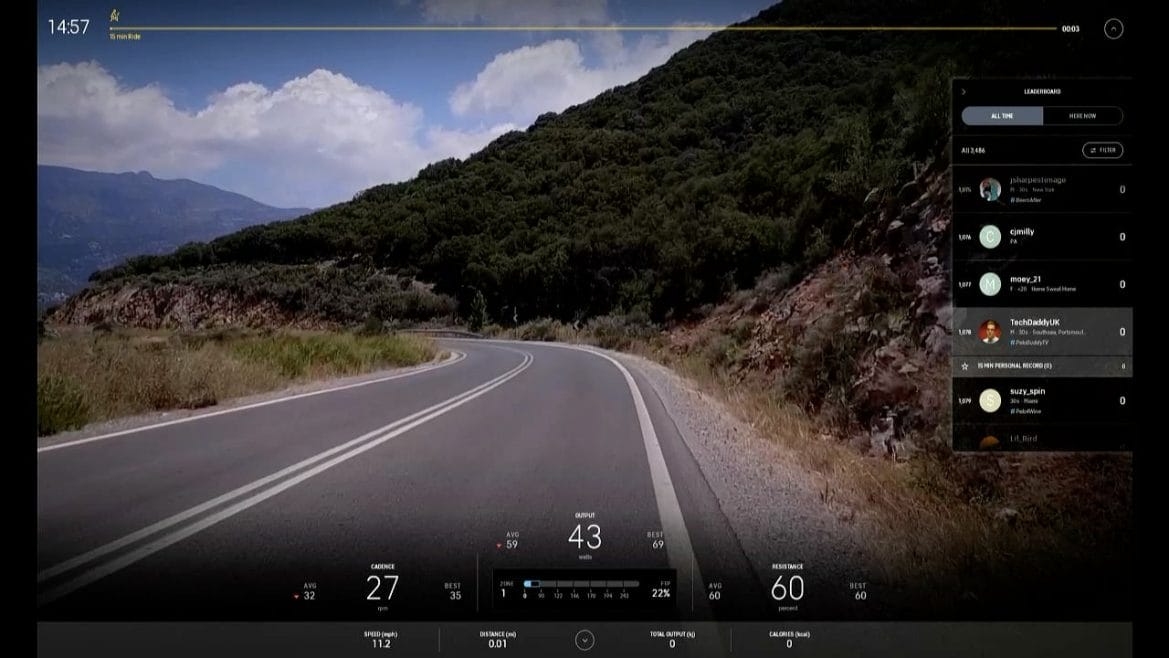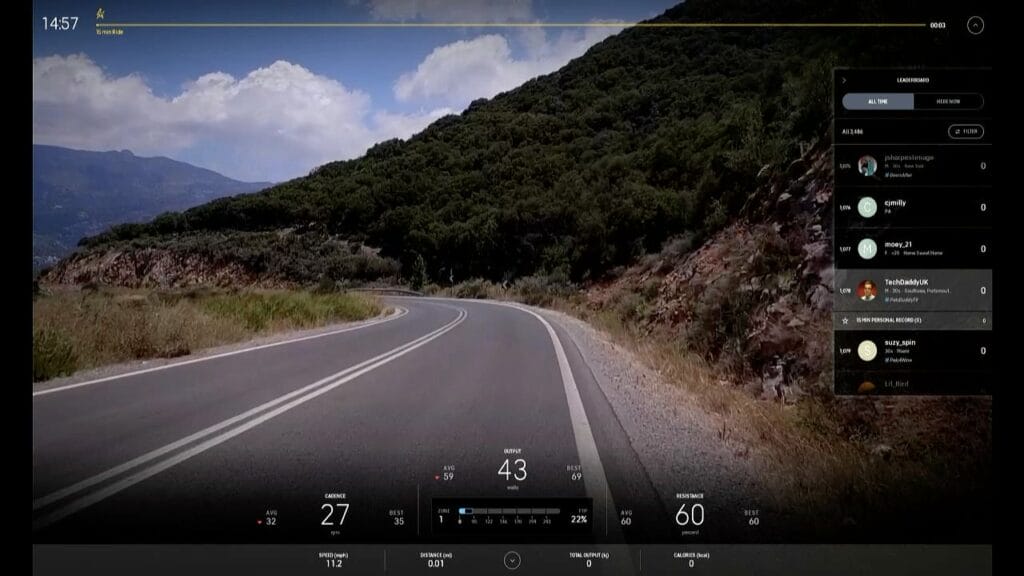 ---
Want to be sure to never miss any Peloton news? Sign up for our newsletter and get all the latest Peloton updates & Peloton rumors sent directly to your inbox.