In December, we reported that Peloton had entered into an agreement to purchase Precor for $420 million. It was reported that Precor would operate as a division within Peloton. However, with a deal of this size, the transaction was expected to take a few months to close, with Peloton saying the "transaction is expected to close in early calendar year 2021."
We're now seeing signs that the deal appears to finalized, or in the final steps at least. Bob Treemore on Twitter noticed that a Precor support page has a new notice alerting people there will be some updates taking place as part of the purchase.
Please note that beginning Friday, March 26th – Monday, April 5th, we will be performing a number of system updates and maintenance tasks as part of standard processes for the Peloton purchase of Precor from our current parent company, Amer Sports.
Additionally, last week Bob noted that new job postings appearing on Precor's website no longer were including the standard phrase "is a subsidiary of Amer Sports Corporation", which had historically shown up on all job postings.
Given all of this, it appears that the deal is very close to being officially closed (if it hasn't already) and the transition is moving forward.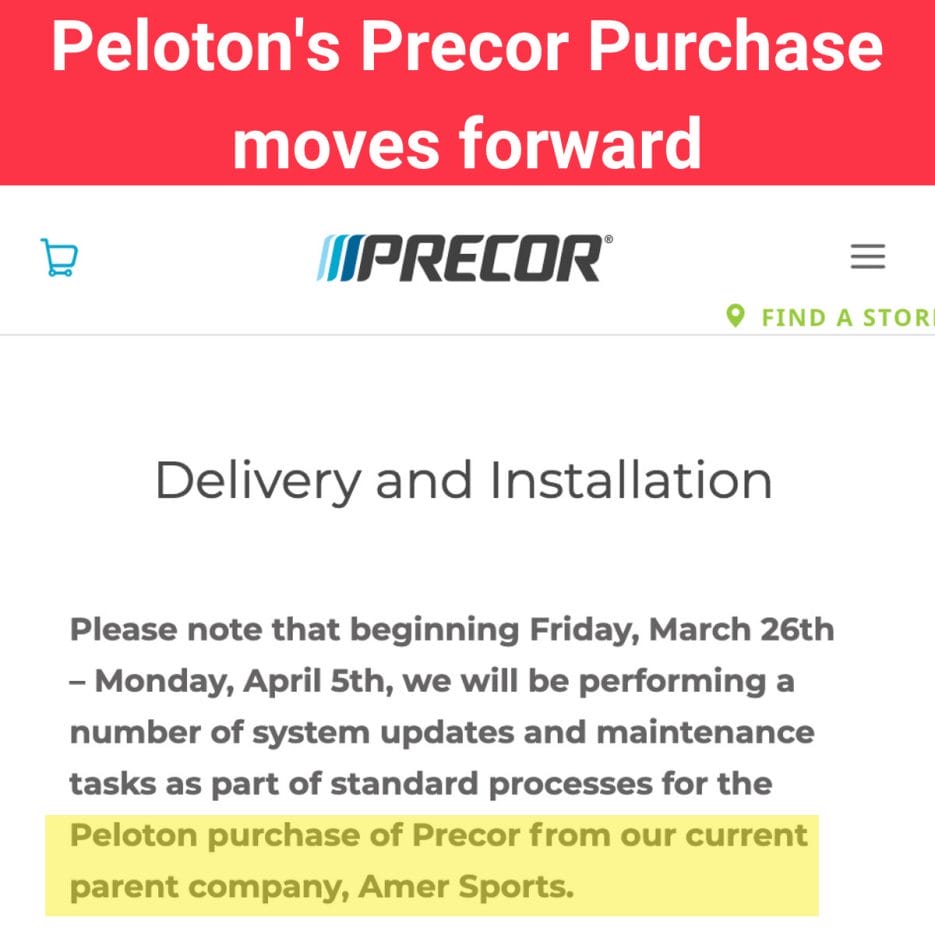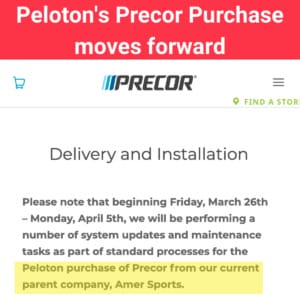 ---
Want to be sure to never miss any Peloton news? Sign up for our newsletter and get all the latest Peloton updates & Peloton rumors sent directly to your inbox.