Peloton first launched their pilates program on the platform in December of 2020. At launch, it consisted of 20 total classes, led by Hannah Corbin, Emma Lovewell, Kristin McGee, Aditi Shah, and Sam Yo. In February, we learned that more classes were planned to be added "in early 2021". Later in March, we reported that there might be up 6 new instructors being added as well.
Today, we are getting both new Peloton Pilates coaches & new classes. 20 brand new pilates classes have been added on-demand, bringing the total number of classes to 40.
In addition, several new instructors are teaching these classes. The new Peloton Pilates instructors are: Anna Greenberg, Rebecca Kennedy, Jess King, Ally Love, Kendall Toole.
You can full list of Peloton Pilates classes here on the Peloton platform. However, here are the new ones that were added today:
List of New Peloton Pilates Classes added in April 2021
These new pilates classes follow the recent addition of new (& live) barre classes. Could live Peloton Pilates classes be next? We will report back if and when that happens!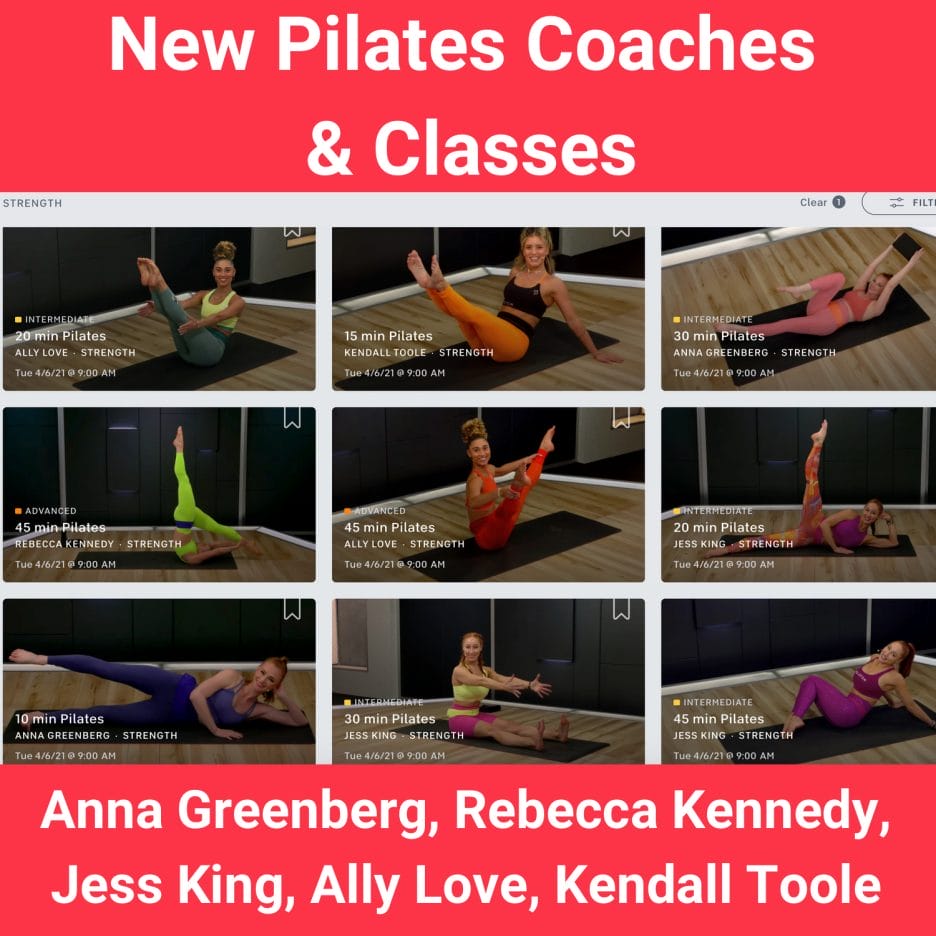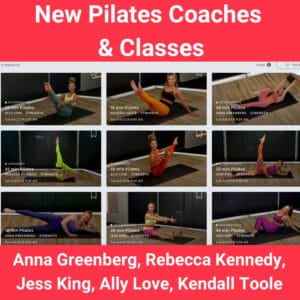 ---
Want to be sure to never miss any Peloton news? Sign up for our newsletter and get all the latest Peloton updates & Peloton rumors sent directly to your inbox.