The other week, Peloton shared a blog post called "The Making of Peloton Outdoor Classes". In this article, Peloton peeled back the curtain a little and shared some of what goes into making one of their audio only outdoor runs.
For Selena Samuela, these classes end up requiring more prep & planning than a normal live Tread class. From the article:
Selena says she actually spends more time preparing her plan for how the class is going to progress. "I naturally do a little more freestyling in a live class because I have people taking class live to interact with," she says. "With audio, I don't have to connect with a camera, but I have to connect with my words. So I come in with a really well thought-out program for the optimal running experience."
Later on in the article, she shares:
"I also know that Members are not looking at a screen. They're outside, so I'm extra diligent about road maps and making sure everyone knows where we are at in the run."
One big question people always have is whether the instructors are actually running while they coach the outdoor classes. Selena assures everyone that she is definitely running with you. However, she is running indoors on a Treadmill, in order for the production team to capture better audio.
Speaking of the production team, it takes a team of 4-5 to make thee classes happen: one or two producers, a coordinating producer, a production assistant and an audio engineer.
You can see all the details on Peloton's blog here.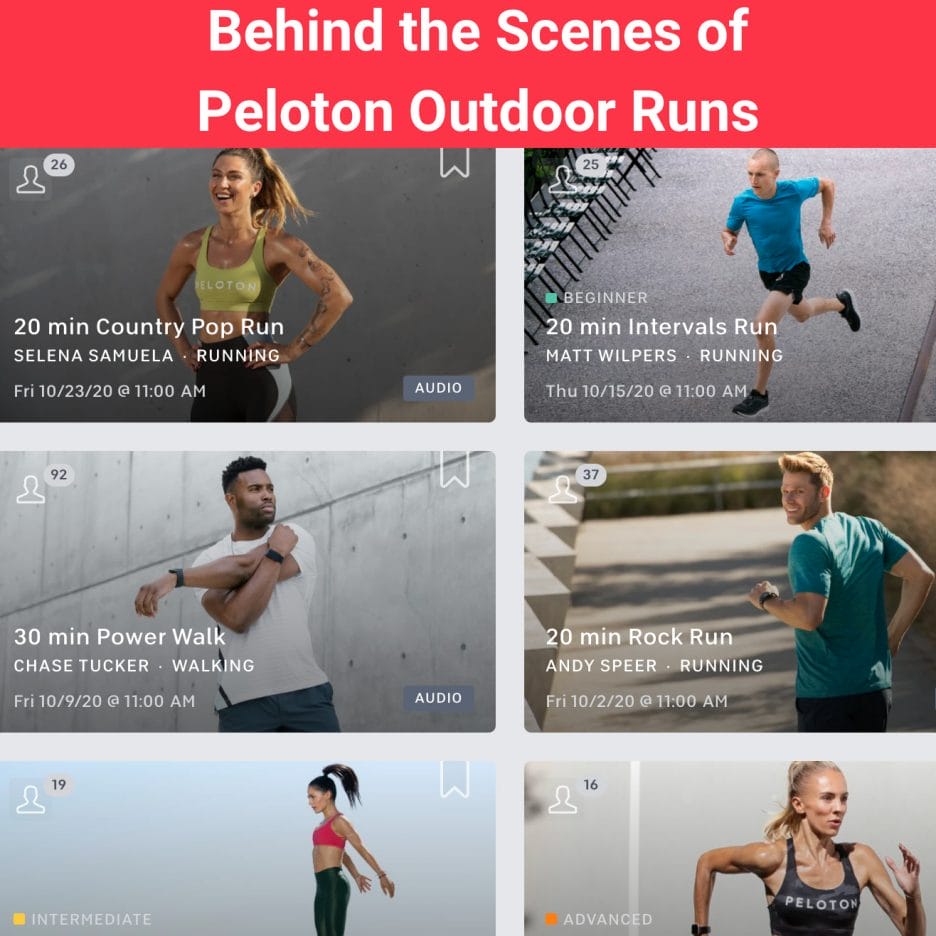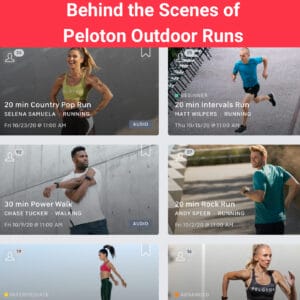 ---
Want to be sure to never miss any Peloton news? Sign up for our newsletter and get all the latest Peloton updates & Peloton rumors sent directly to your inbox.