Peloton has dropped new meditation content featuring three instructors for the first time: Mariana Fernández, Kirra Michel, and Nico Sarani. 23 new classes have just been released on demand and feature the first ever Spanish and German language meditation classes. There are 9 from Nico, 9 from Mariana, and 5 from Kirra.
Peloton published a blog post with the announcement and additional details:
We believe meditation is one the most personal classes you can do, so Kirra, Nico and Mariana will each be instructing in their own native language. Which means classes will be available to you in English, German and Spanish. With no equipment needed aside from yourself (and maybe a mat) Peloton meditation is all about bringing calm and happiness to your space. Our new classes will offer a variety of different approaches including breath work, gratitude practice and sleep meditation, so you can find what really works for you.
Classes range in length from 5 to 20 minutes and include the following meditations: sleep, relaxing, breathwork, peak performance, body scan, patience, breathing, happiness, rest day, level up, and courage.
The upcoming class schedule also shows both Mariana & Nico will be teaching live classes in the coming weeks. Kirra is not currently listed, but she is off the schedule with a wrist injury.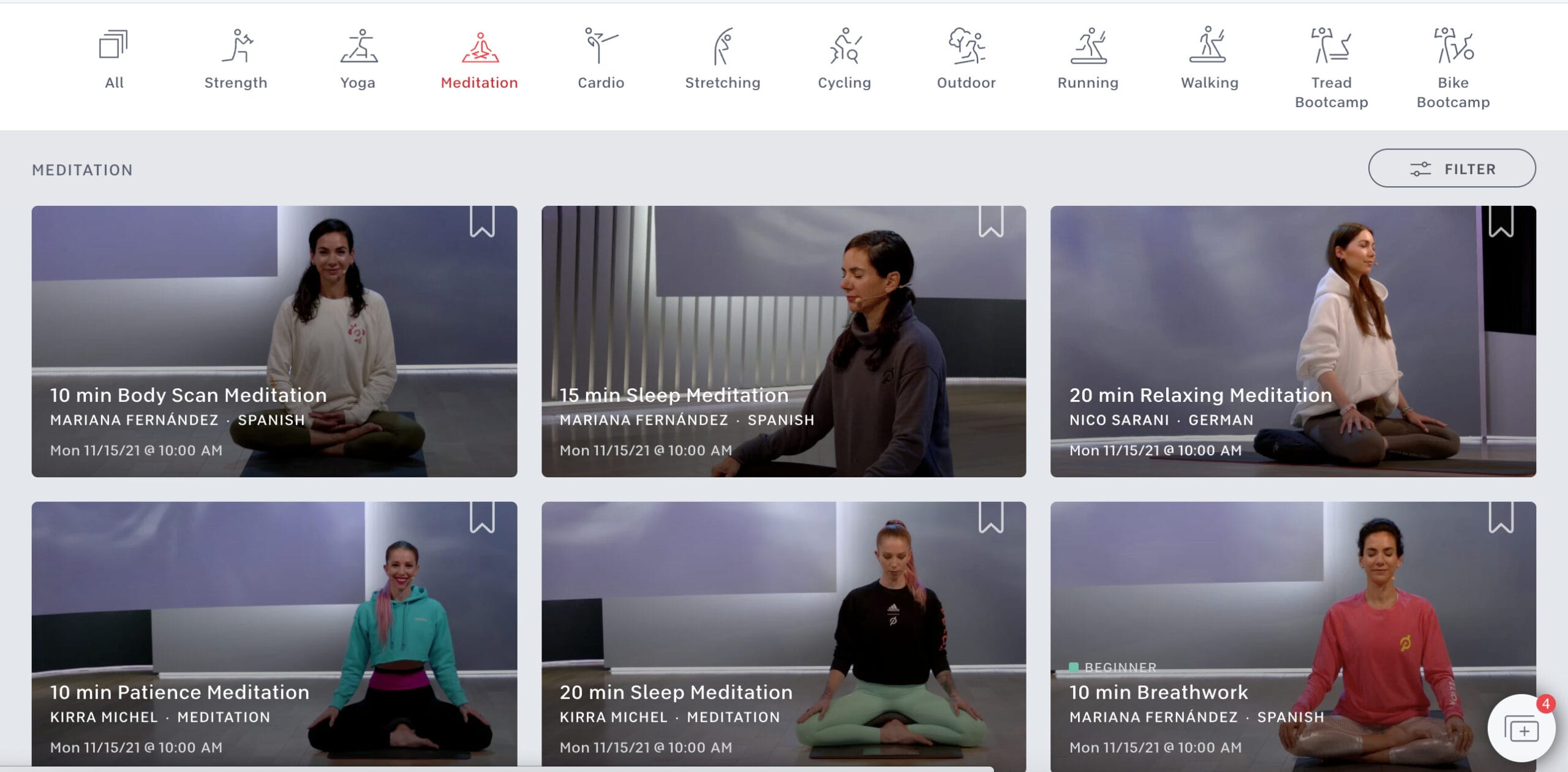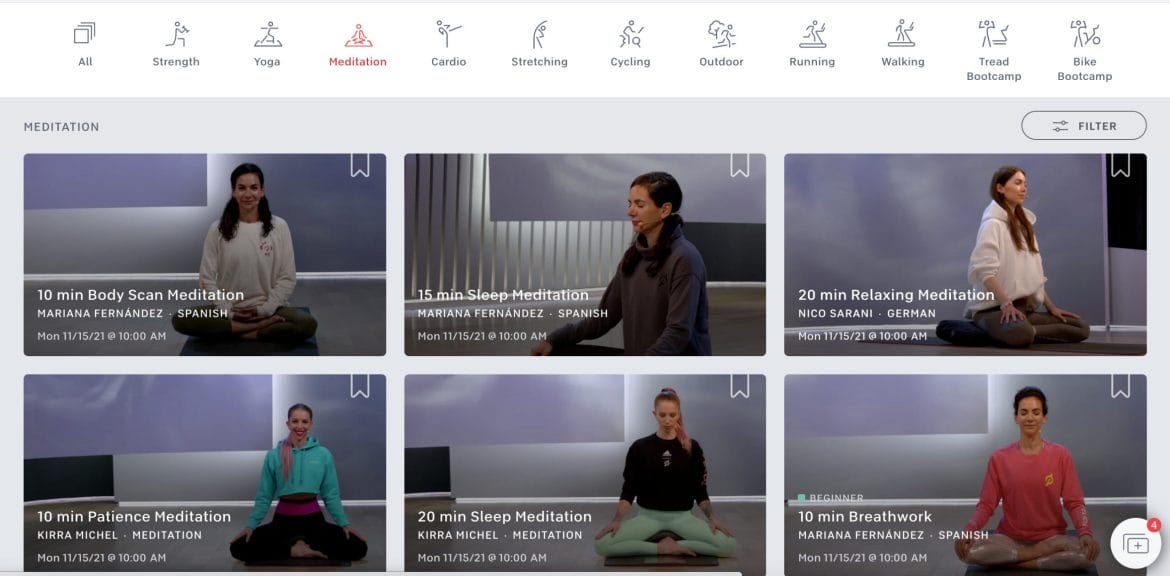 Peloton also recently announced a partnership with Delta Airlines and made select meditation content available on Delta's inflight entertainment platform under a "Classes in the Clouds" collection.
It's been more than a year since the last addition to the Peloton meditation coaching team, when Cody Rigsby first started teaching meditation classes.
You can find all of Peloton's meditation content by navigating to "Meditation" on your Peloton App, device, or web browser.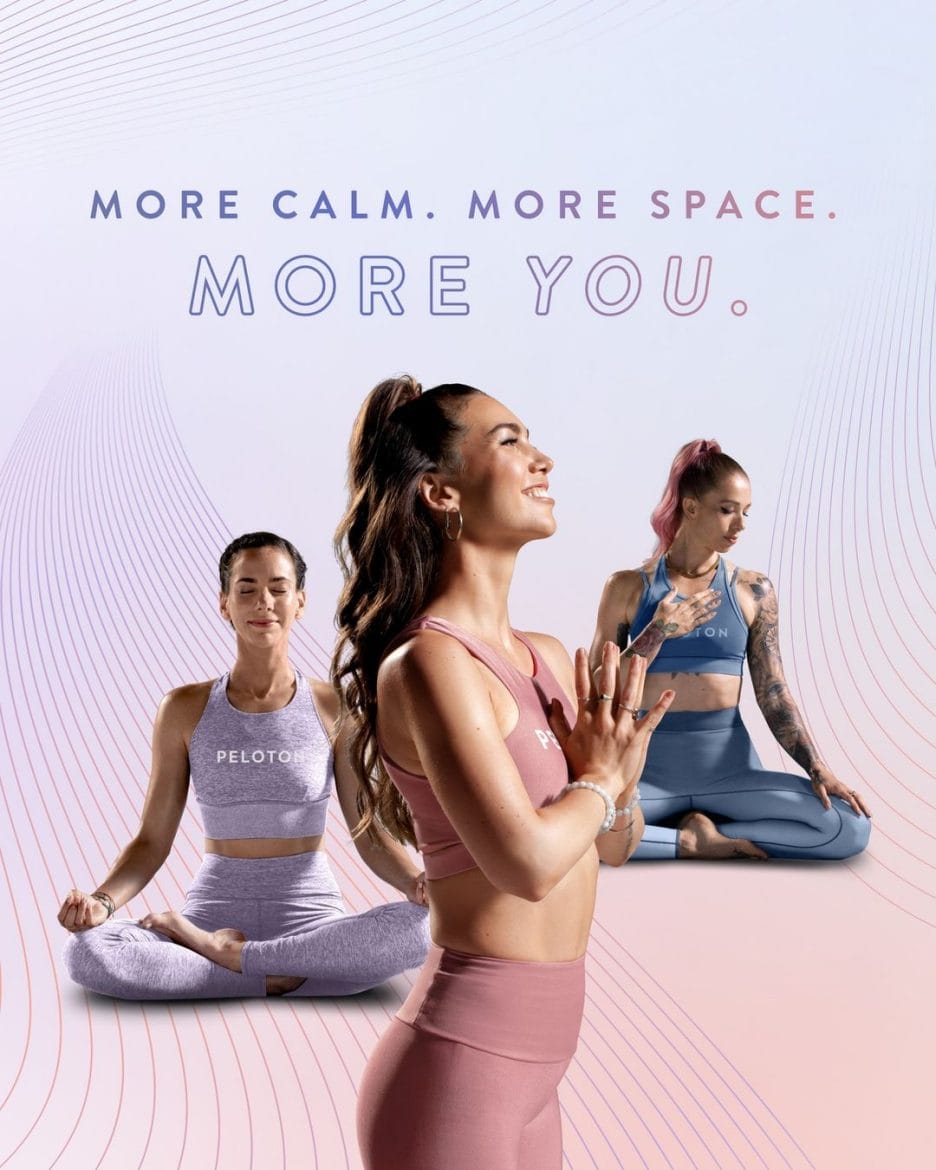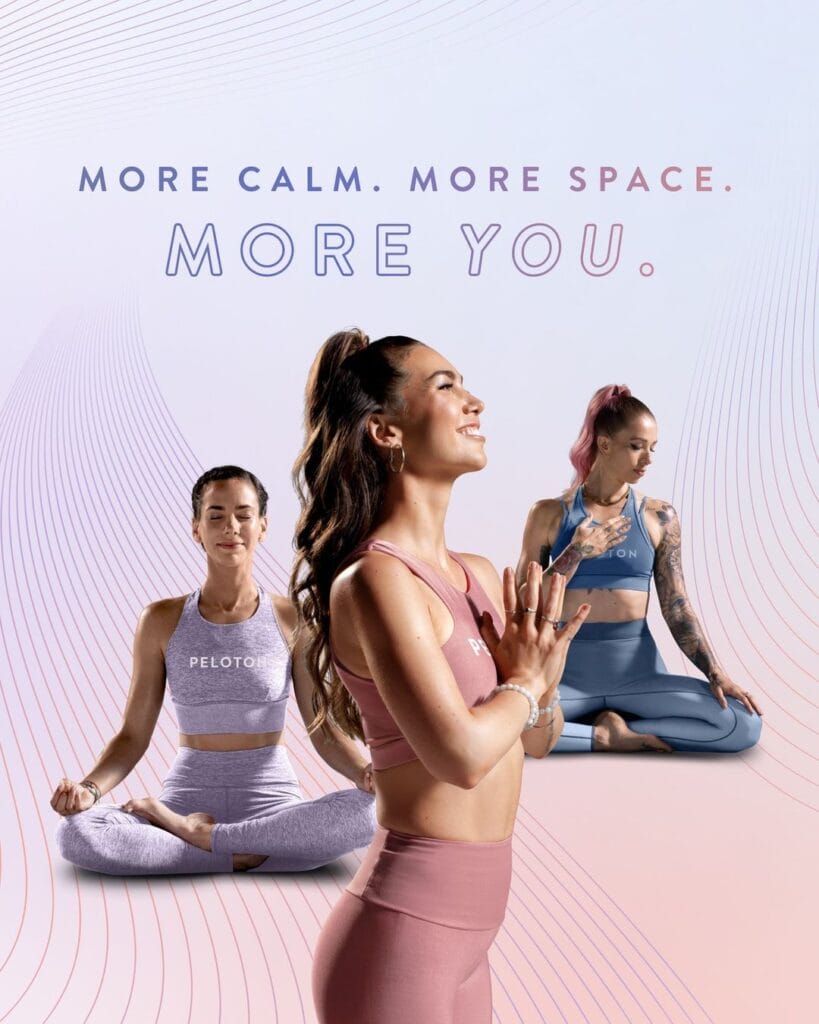 ---
Want to be sure to never miss any Peloton news? Sign up for our newsletter and get all the latest Peloton updates & Peloton rumors sent directly to your inbox.