According to an article from the Hollywood Reporter, NBCUniversal has sold off their entire stake in Peloton.
After selling off part of their stake in Peloton in the first of the year, NBCUniversal sold off the remainder of their stake in the second quarter of this year.
Does this news mean anything for Peloton? Long term, probably not. Over the past several years Peloton & NBC have had several televised events. During the 2018 Olympics, Peloton broadcast some live classes from South Korea. In addition, the Today Show has run a number of segments featuring Peloton. Without NBCUniversal having an investment stake in Peloton now, it's possible that you will see less of Peloton on NBC and the Today Show.
However, of late Peloton has been having several partnerships with ESPN. In the middle of May, Alex Toussaint & Peloton teamed up for a ride celebrating ESPN's "The Last Dance" documentary. Then, at the end of May, ESPN aired an hour long "Peloton All-Star Ride" featuring 8 pro male athletes, and 8 female pro athletes competing against each other.
Peloton isn't the only investment that NBCUniversal has sold recently. Over the last year the company has sold off their shares in Snapchat, as well as its Blueprint VOD service. This is supposedly to help pay off some of their long term debts, as well as to help get their new Peacock streaming service up and running.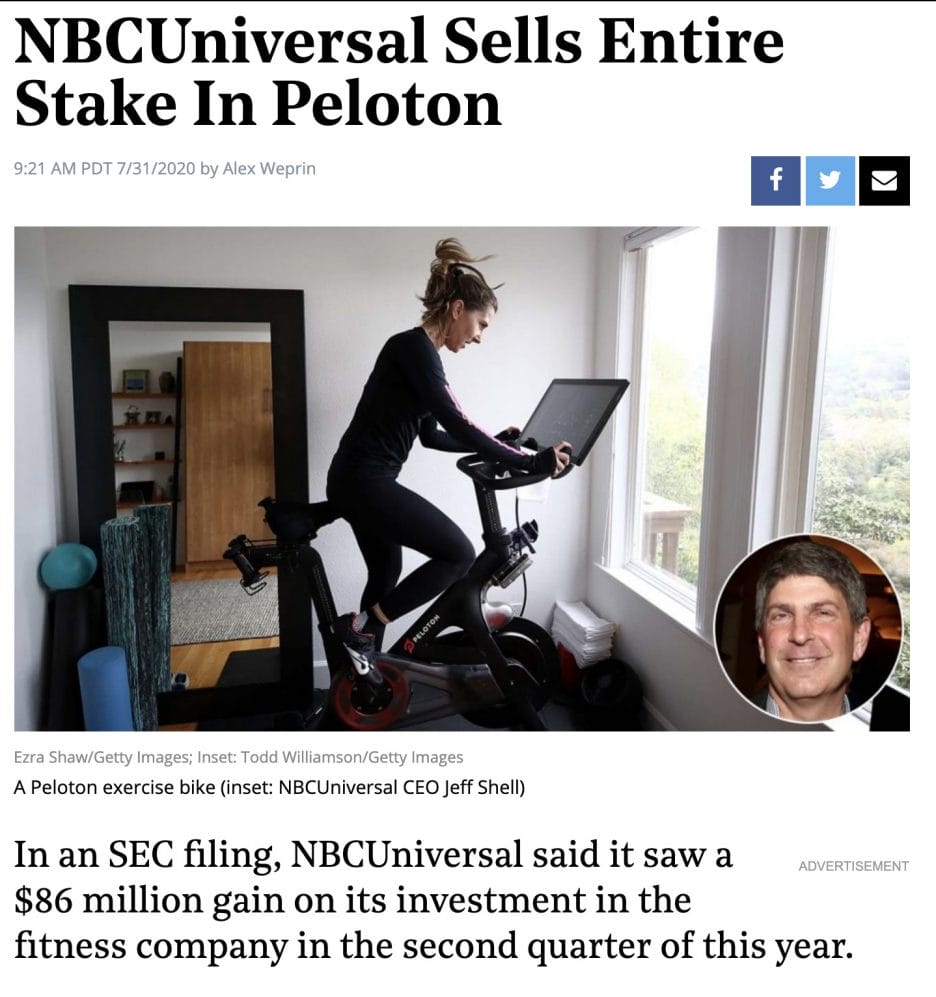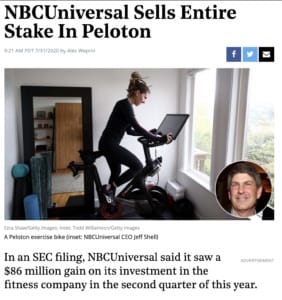 ---
Want to be sure to never miss any Peloton news? Sign up for our newsletter and get all the latest Peloton updates & Peloton rumors sent directly to your inbox.