Alex Toussaint announced today that he would be coaching a special ride celebrating the ESPN documentary "The Last Dance", chronicling Michael Jordan.
Scheduled to take place Saturday, May 16th @ 1pm ET (that's tomorrow as of time of publishing!), Alex Toussaint will lead the class, with all the music coming from the soundtrack of "The Last Dance" documentatry. The official class description states:
It's game time baby! Join Alex for this 90s hip hop playlist celebrating the music of the ESPN docuseries, The Last Dance.
Peloton is also using this as an opportunity to remind people about the new leaderboard tag feature, asking people to use join the tag "Jumpman" for tomorrow.
Will Michael Jordan be riding along on the leaderboard? We'll keep you posted!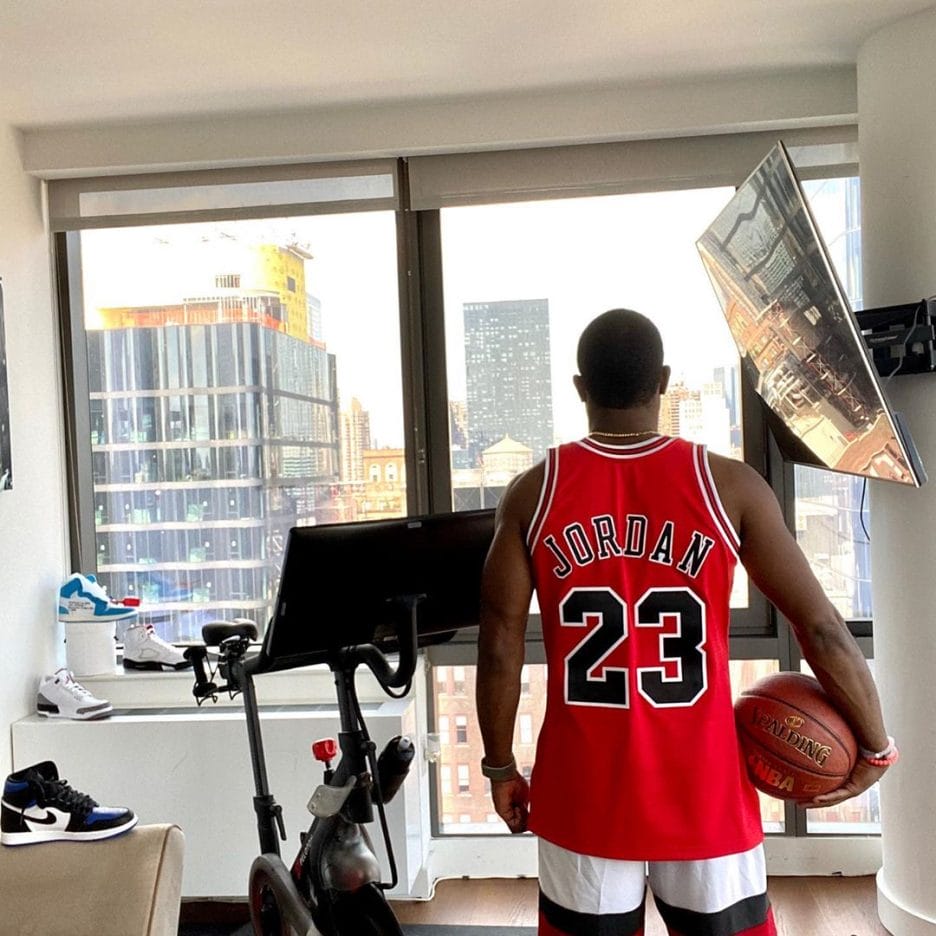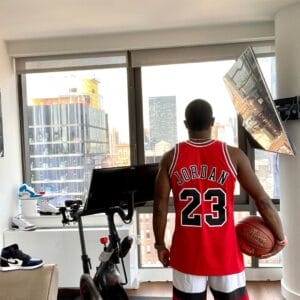 ---
Want to be sure to never miss any Peloton news? Sign up for our newsletter and get all the latest Peloton updates & Peloton rumors sent directly to your inbox.