Last week we shared the news that Peloton instructor Alex Toussaint was selected to play in the 2022 NBA Celebrity All-Star Game.
Alex had been showing videos all throughout the week that he was practicing and getting ready for the game. ESPN highlighted some of his skills in this video clip from the game – as he makes a steal, uses a spin move, and finishes with 2 points.
Friday night, that practice paid off as Alex Toussaint was named the MVP of the NBA Celebrity All-Star Game in 2022. He helped lead Team Walton to a big victory. Alex scored 18 points during the game, along with a number of assists & steals.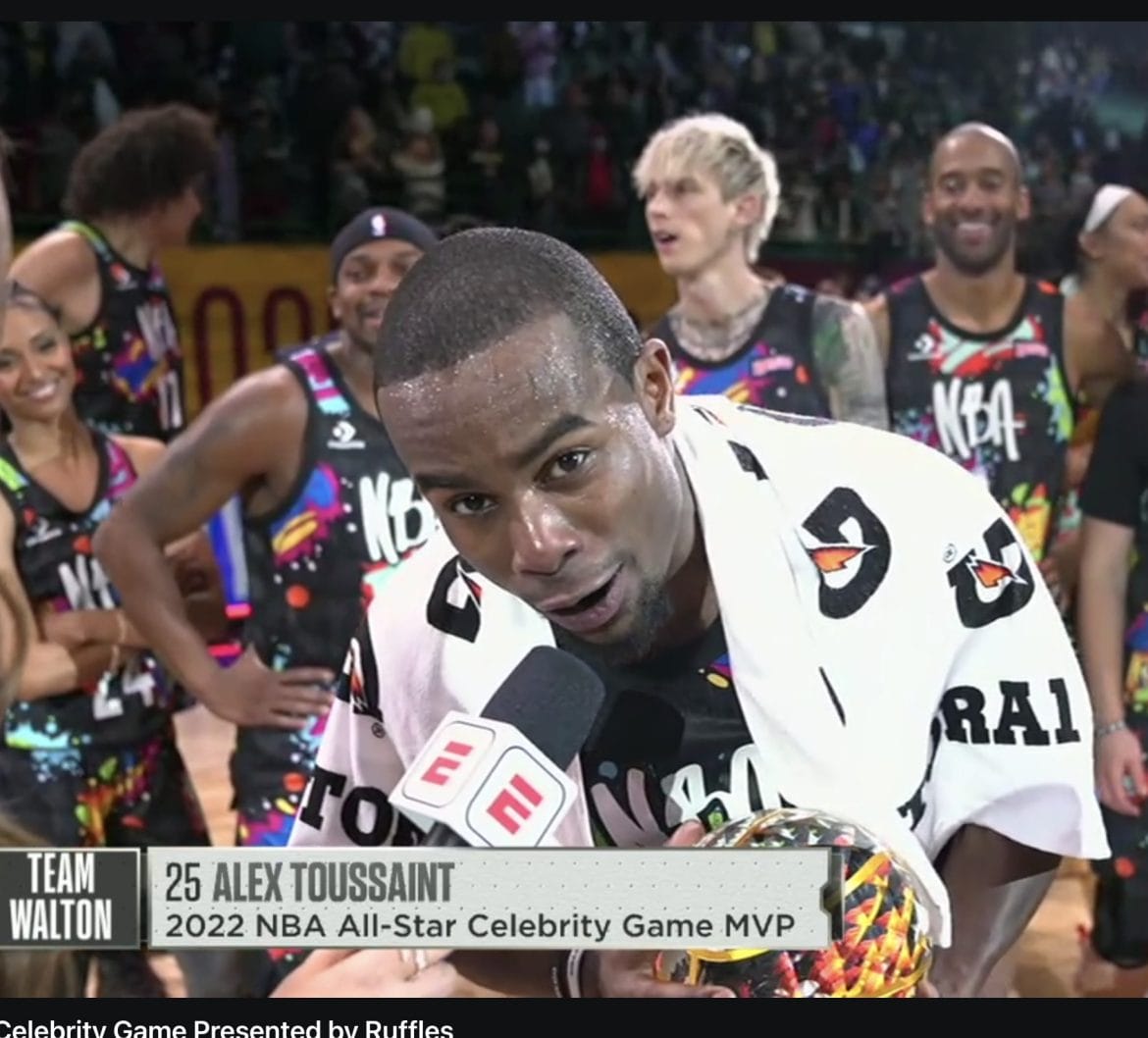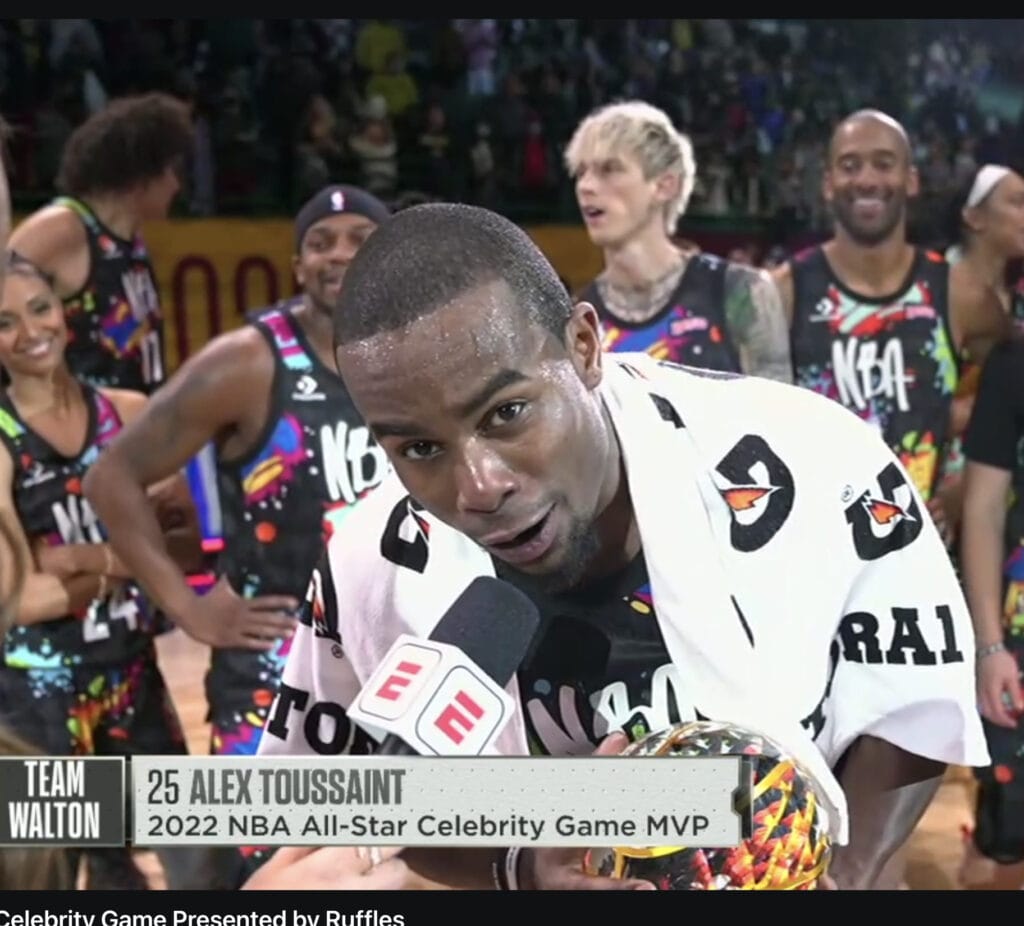 After winning the MVP award, Alex Toussaint gave a brief speech. During it, he thanked his mom & family, as well as all the Peloton instructors. He also specifically thanked Peloton co-founder John Foley & his wife Jill Foley, thanking them for "raising a young boy into a young man."
Alex gave a quick name drop to Cody Rigsby as well, after Jimmie Allen, who had competed alongside Cody on Dancing With The Stars and was playing on the same team as Alex, came up and whispered something in his ear during the speech.
Congratulations to Alex on his win and being named the MVP of the NBA All-Star Celebrity Game!
---
Want to be sure to never miss any Peloton news? Sign up for our newsletter and get all the latest Peloton updates & Peloton rumors sent directly to your inbox.