Most Peloton members probably know by now that Peloton Studios New York (PSNY) and Peloton Studios London (PSL) are open to the public Fridays through Sundays (and starting next month will be open Thursday – Monday) – so if you're taking a class that was filmed on a weekend, you can expect to see members in-studio. However, you may have noticed mid-week classes with members in-studio here and there.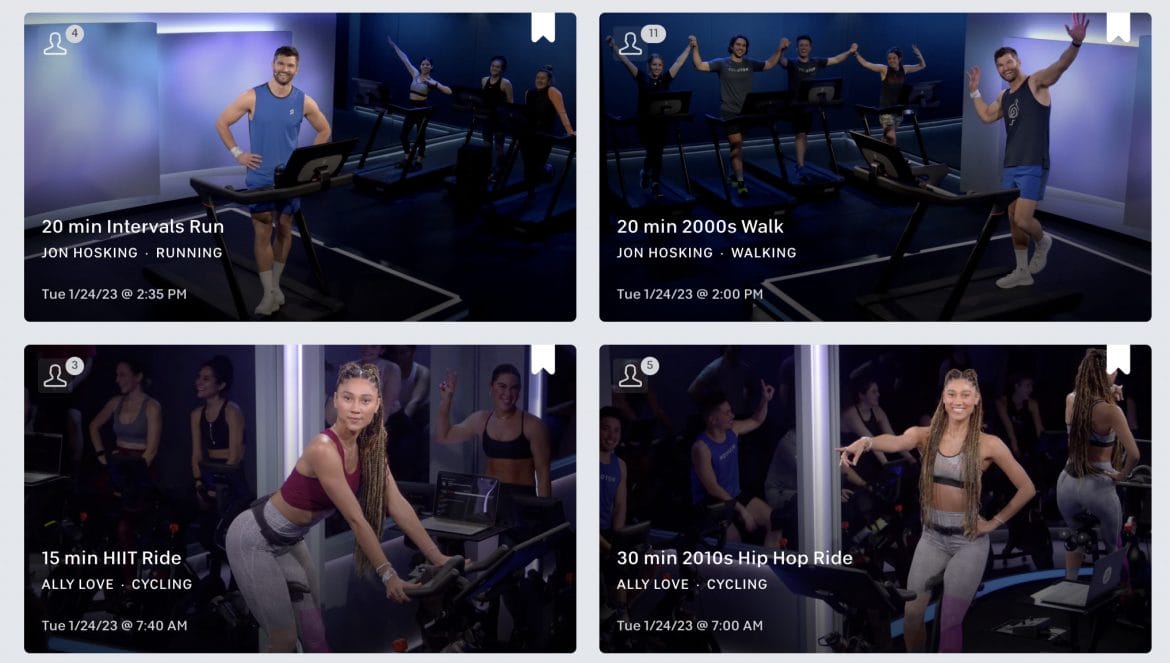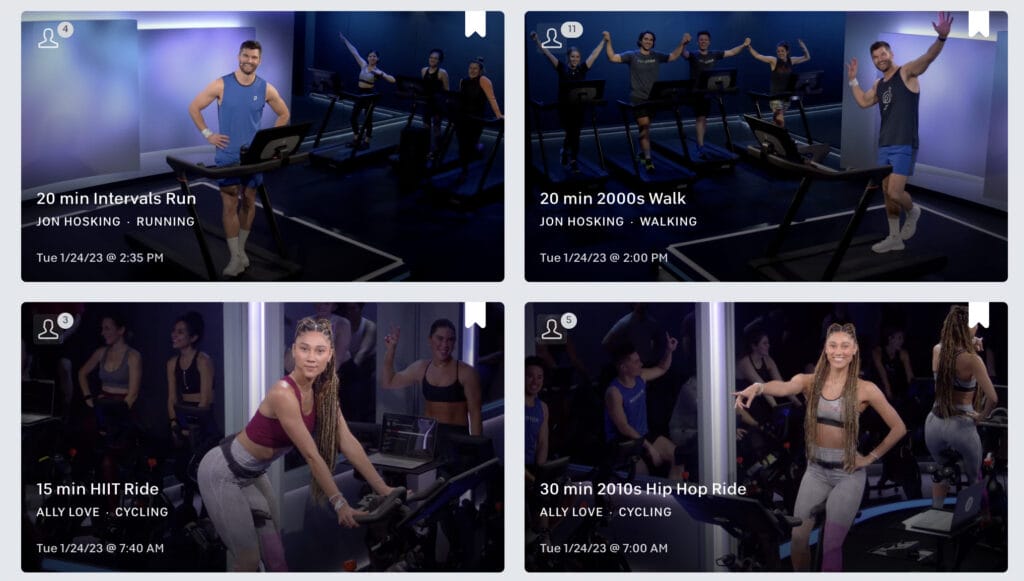 As an example, in both PSNY and PSL, there were people in the studio on Tuesday, January 24th.
For those wondering – no, you did not miss out on a sneaky round of potential bookings. For the most part, individuals in the studio during the middle of the week have been Peloton employees.
Instructor Matt Wilpers shared via Instagram that his 45 minute Power Zone Endurance 2000s Ride on December 7 (which was in the middle of the week) was entirely filled with Peloton team members. We've seen other reports of this over the past few weeks as well from both PSNY and PSL.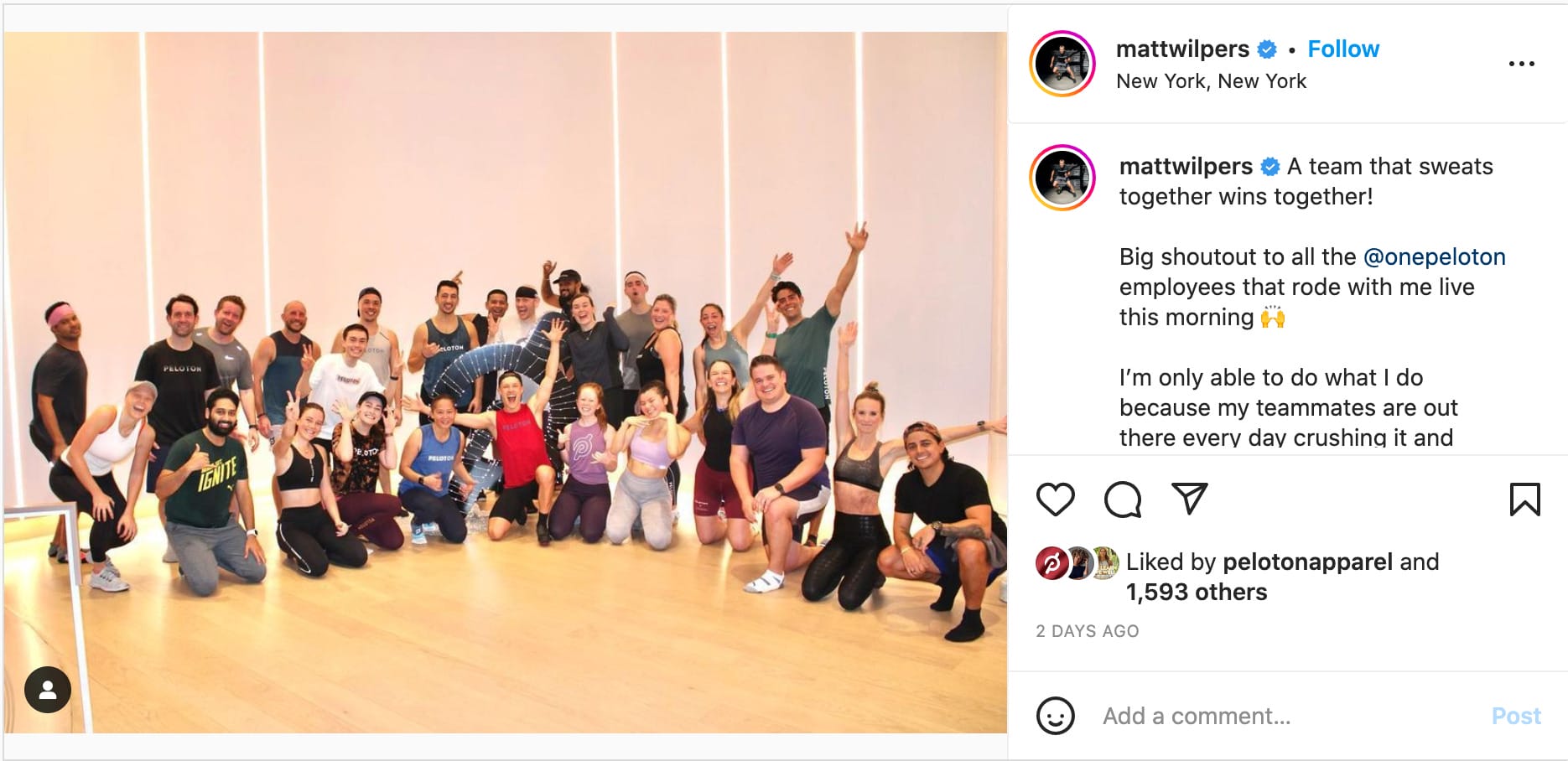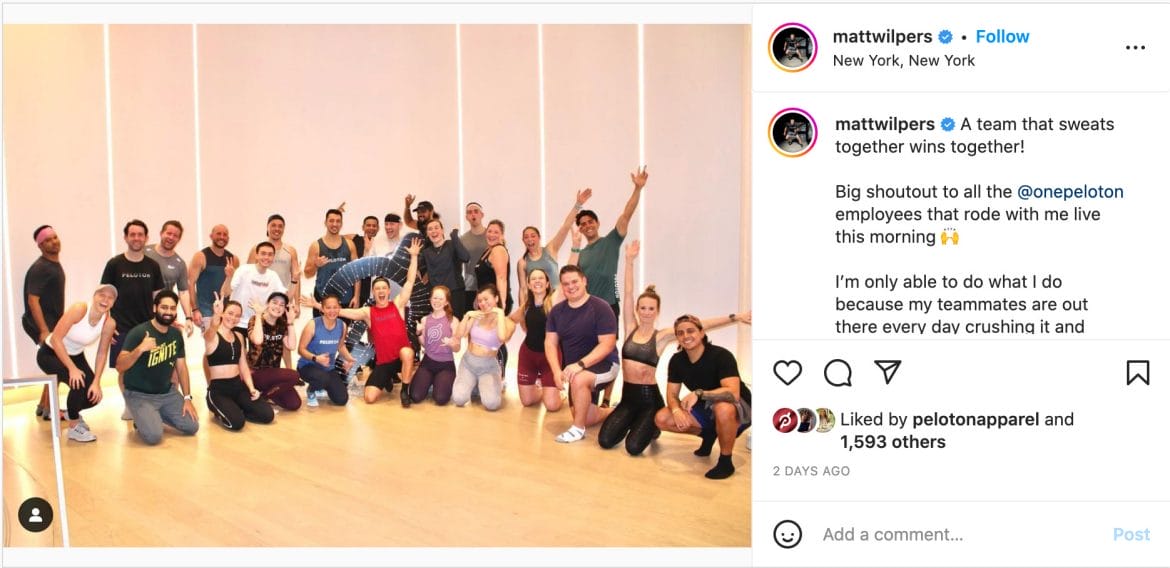 There are a couple of potential reasons for this. First, the weekends are incredibly busy – classes fill up within minutes, and there is almost never an empty spot in the studio regardless of the class modality. Opening up mid-week classes to Peloton employees provides them an opportunity to experience classes in-person without taking away spots from members.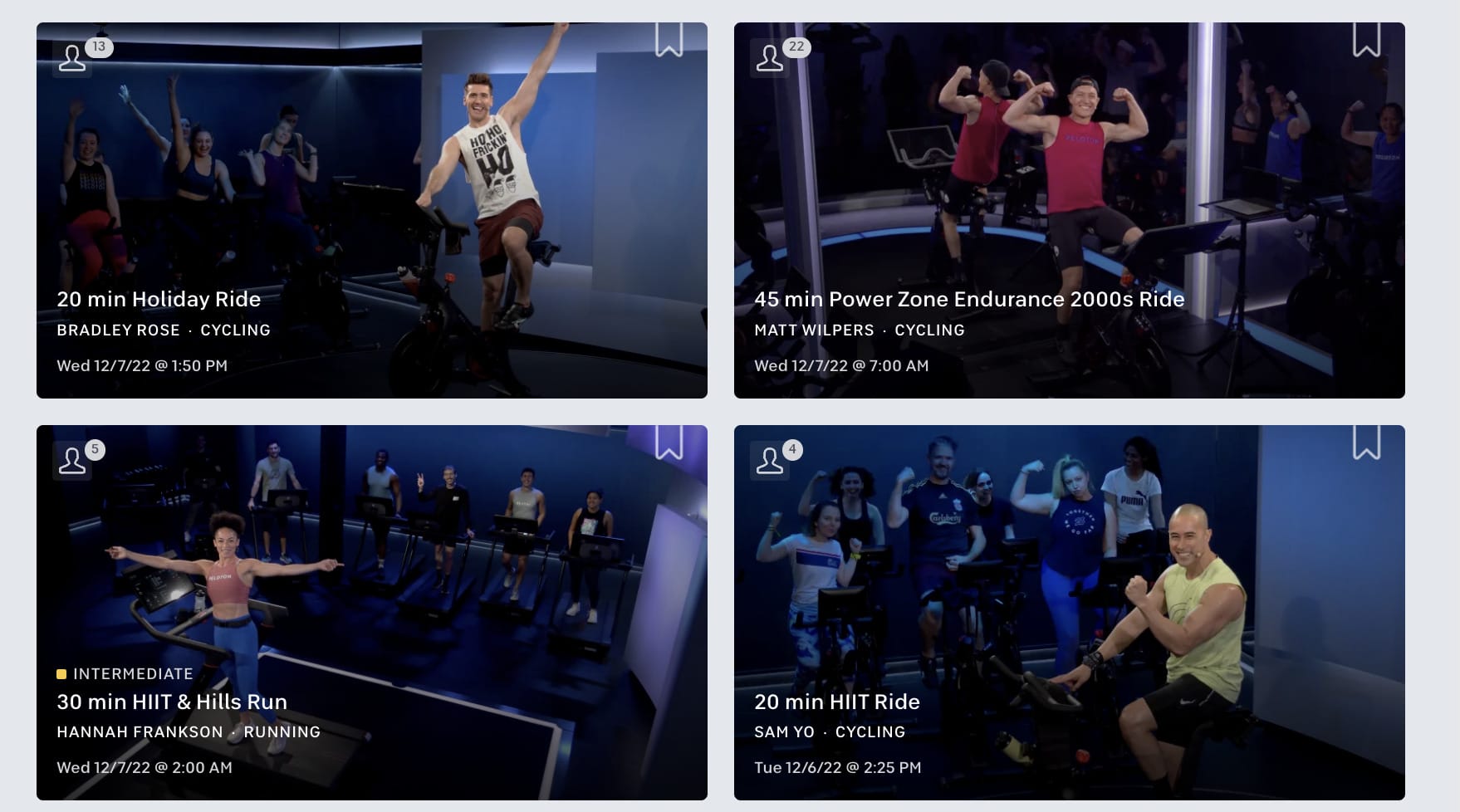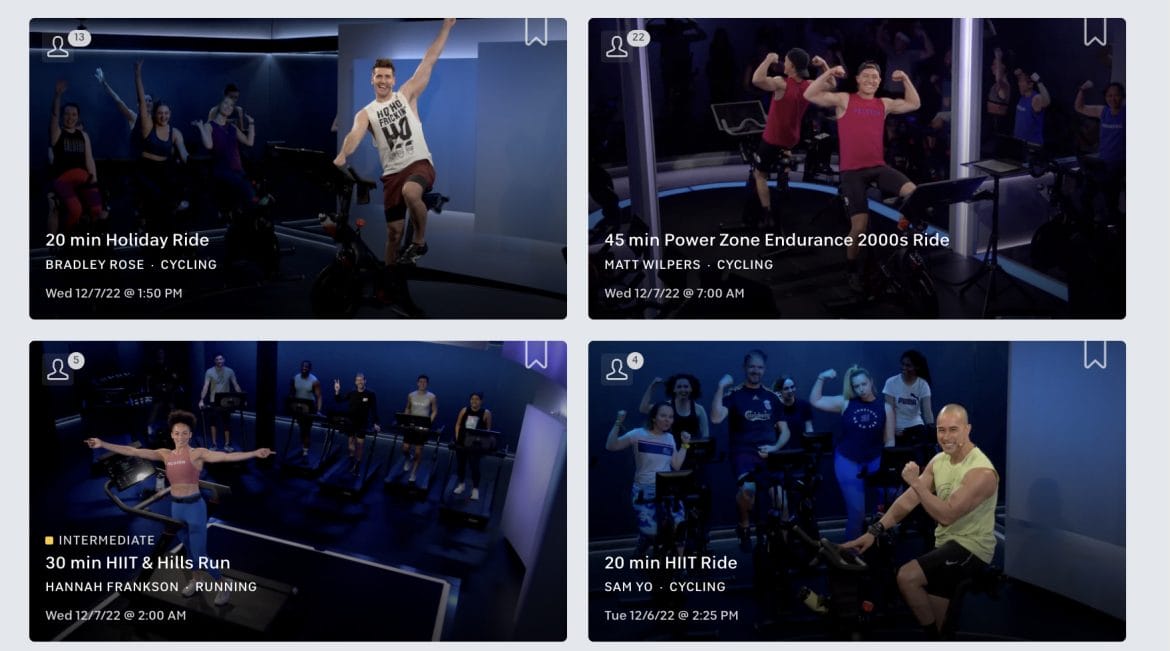 In addition, some coaches prefer teaching to full rooms so that they can feed off of the palpable energy. Teaching a class with their colleagues mid-week grants another opportunity for them to have in-studio participants even though it is the middle of the week.
Peloton celebrated the grand reopening of both Peloton Studios New York (PSNY) and Peloton Studios London (PSL) on August 19, 2022 after a more than two year hiatus.
If you're interested in booking a class at PSNY or PSL, be sure to check out our comprehensive guide containing everything you need to know!
---
Want to be sure to never miss any Peloton news? Sign up for our newsletter and get all the latest Peloton updates & Peloton rumors sent directly to your inbox.