This morning, Peloton launched their 2021 Juneteenth collection. The collection has 6 classes, but one surprise in there is a hidden featured artist series class. This new class features the music & songs of Oscar award-winning composer and artist Jon Batiste.
Jon Batiste Peloton Classes & Schedule & Workouts – Featured Artist Series
Unless more classes are added later, you'll just have the one option for Yoga with Chelsea Jackson Roberts.
The class is confirmed to earn both the Juneteenth collection badge, as well as the artist series badge – check out other badges here.
You can stay up to date with who Peloton has previously featured on the artist series on this complete list of Peloton featured artist series class list here.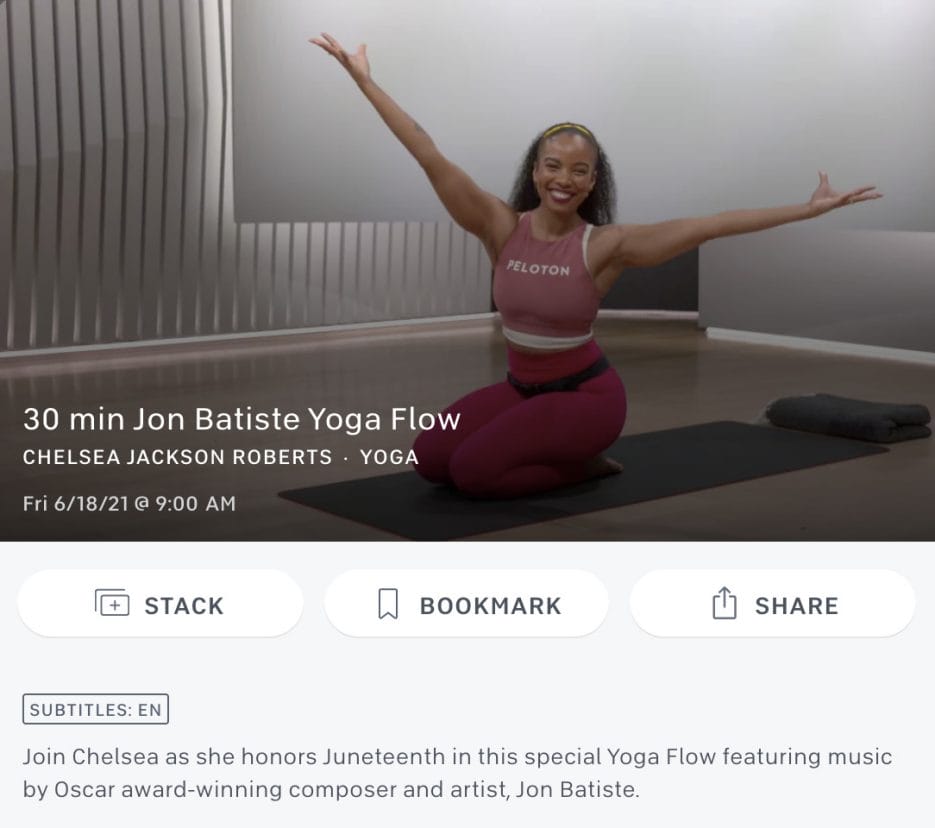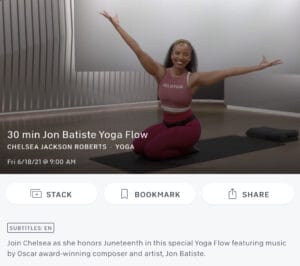 ---
Want to be sure to never miss any Peloton news? Sign up for our newsletter and get all the latest Peloton updates & Peloton rumors sent directly to your inbox.