Peloton is beta testing a long-requested feature, which allows members to see a list of workouts their friends have completed. In addition, you can leave your friends high fives on those completed workouts. This new feature is called the "Activity Feed" for Peloton, and you'll see it labeled "Feed" in the menu. Once you have access to it, you can find it at this link: https://members.onepeloton.com/feed
If you've used Strava – this new feature appears to be Peloton's attempt to recreate Strava's social feed. If you've never used Strava – think of this as being similar to Instagram or Facebook feed of your friends' completed workouts that you can leave "likes" on (except here they are called high fives).
When members log into their Peloton accounts via the web browser, they will see a pop-up announcing a new feature: "Keep up with the Peloton community through the new activity feed. See your followers' latest activity, send high fives and more."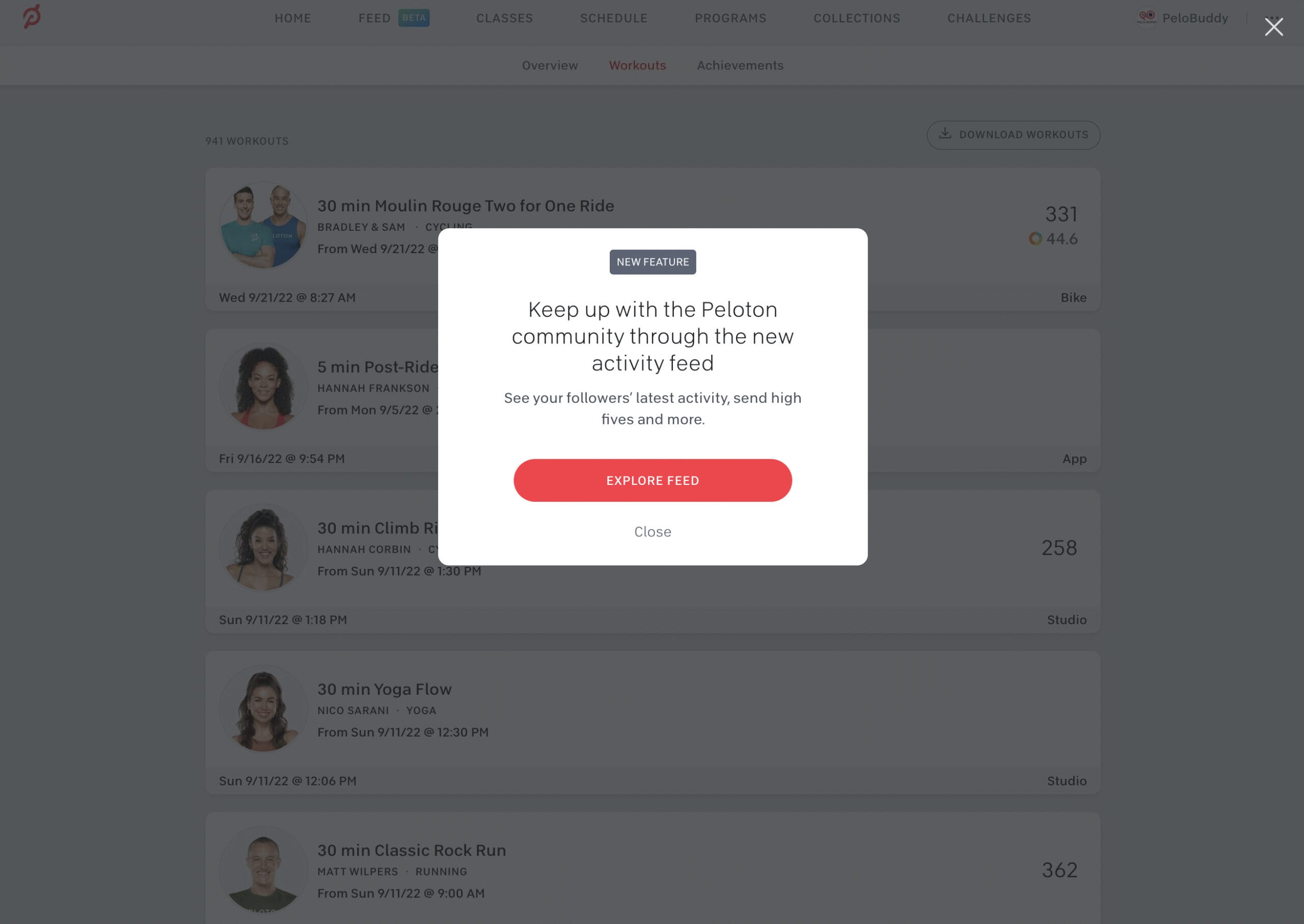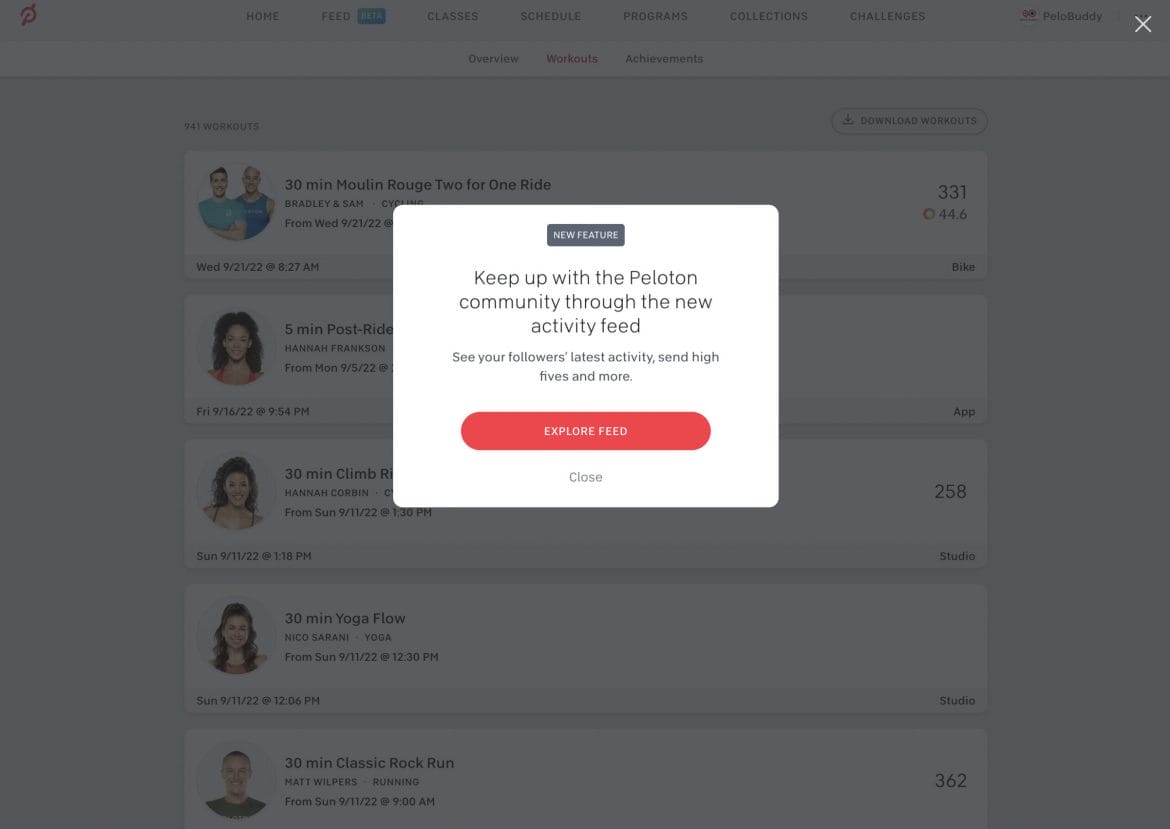 When you navigate to the feed (which has a note that it is beta testing), you will see your friends who have recently taken a Peloton class. You will see their leaderboard name, which class they took, and a few stats from the class.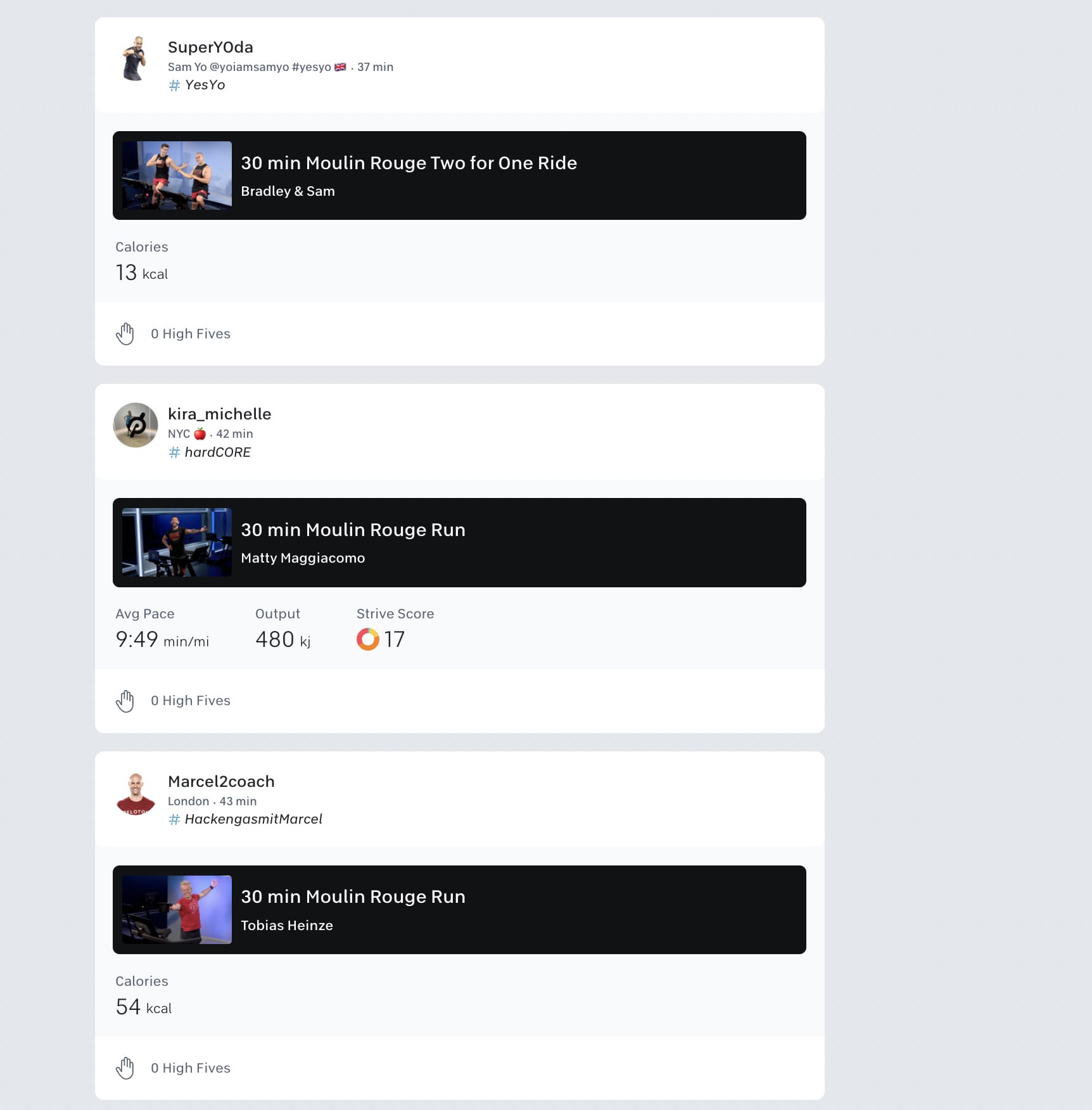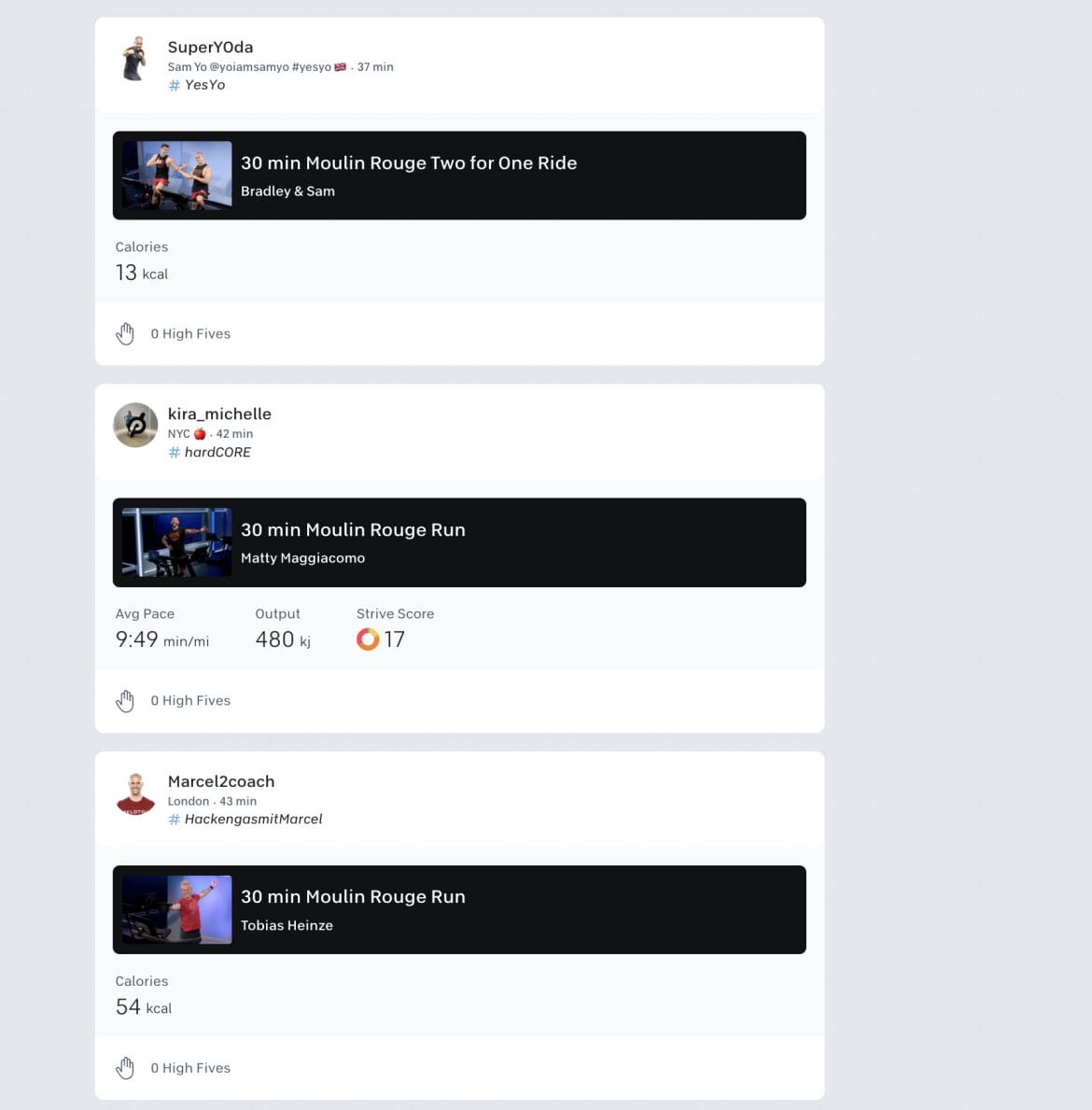 From there, you can leave a high five on that completed workout. Note that even though it's labeled high five (the same activity you do during live classes), rather than leaving them a high five they would see in class, this is leaving them a high five on a completed workout.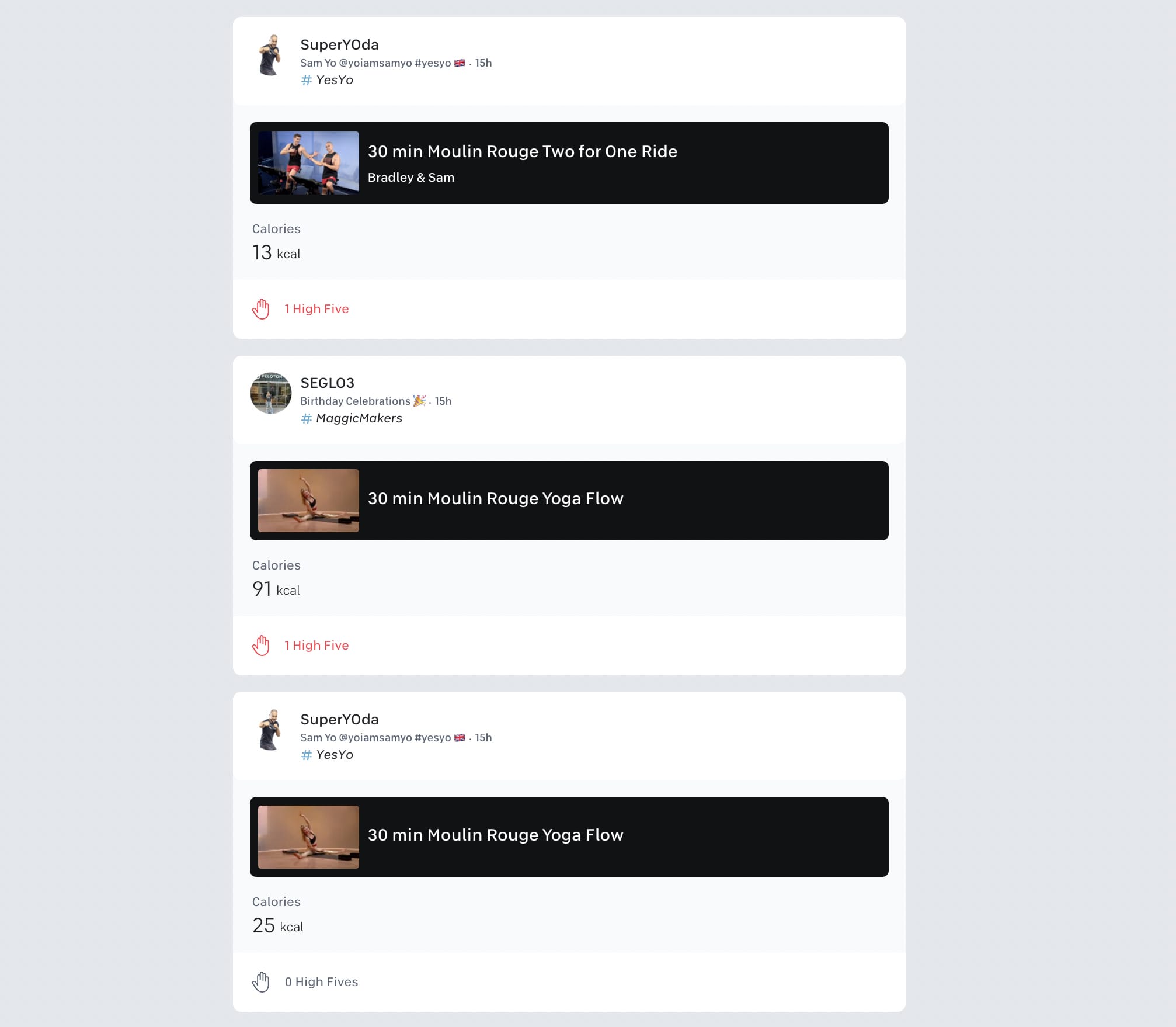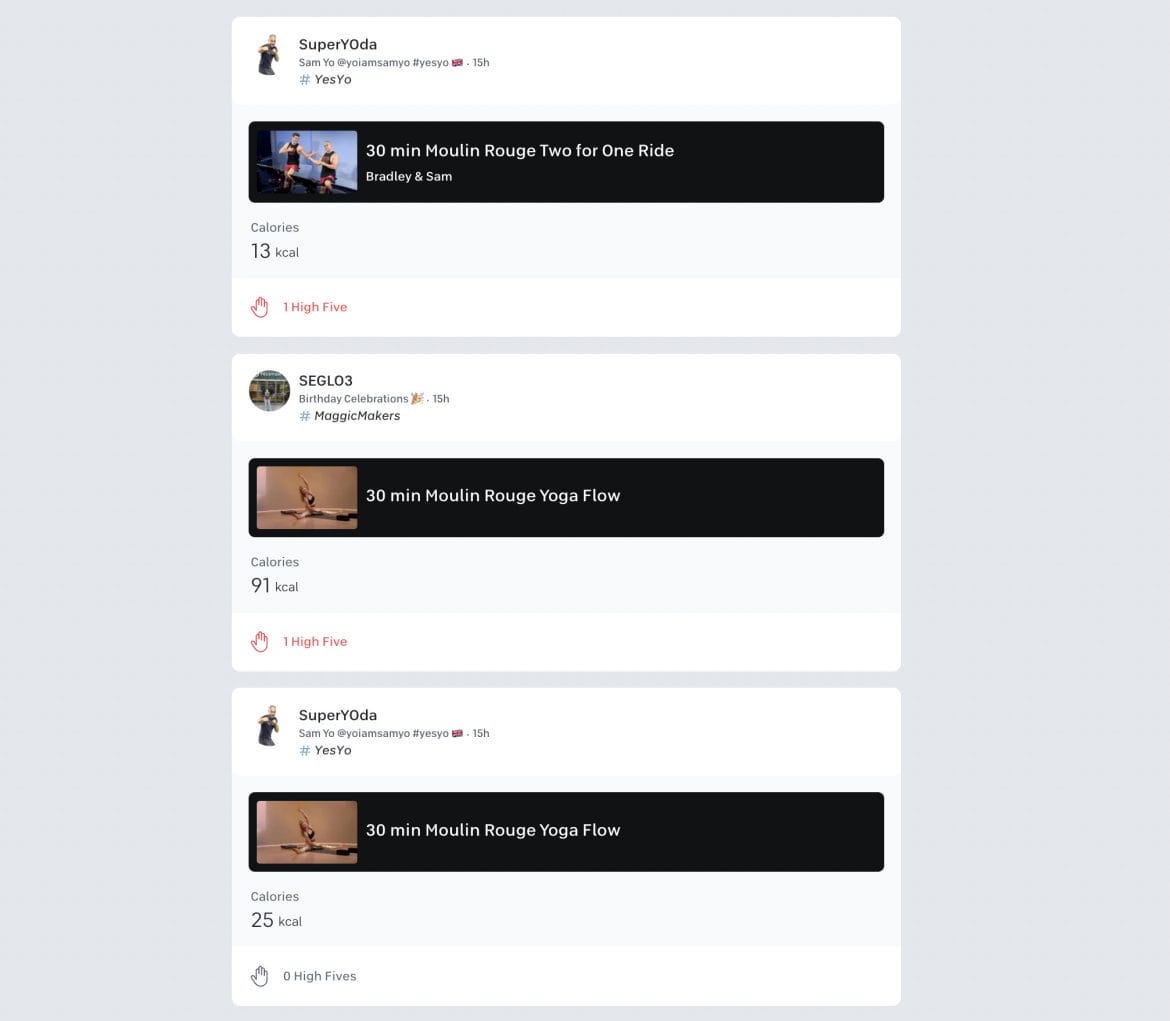 One thing to note – this is different than the high fives you are used to giving in class. Leaving a high five on the new activity feed will not result in giving a high five in class. In fact – workouts do not show up on this new activity feed until they are completed. So think of this as a "completed" activity feed rather than an in-progress activity feed.
Note that if you click into a member's profile from another section (i.e. search their name, go into their workouts, and click into a workout), you can't leave them a high five on a completed workout from there. You can only leave a high five on completed workouts from the new "Feed" tab.
From the activity feed, you can click the class name. You'll get a popup showing you the class overview you're used to seeing, that has the playlist and other class details. You can click "Start Class" to jump immediately into that class if you wish.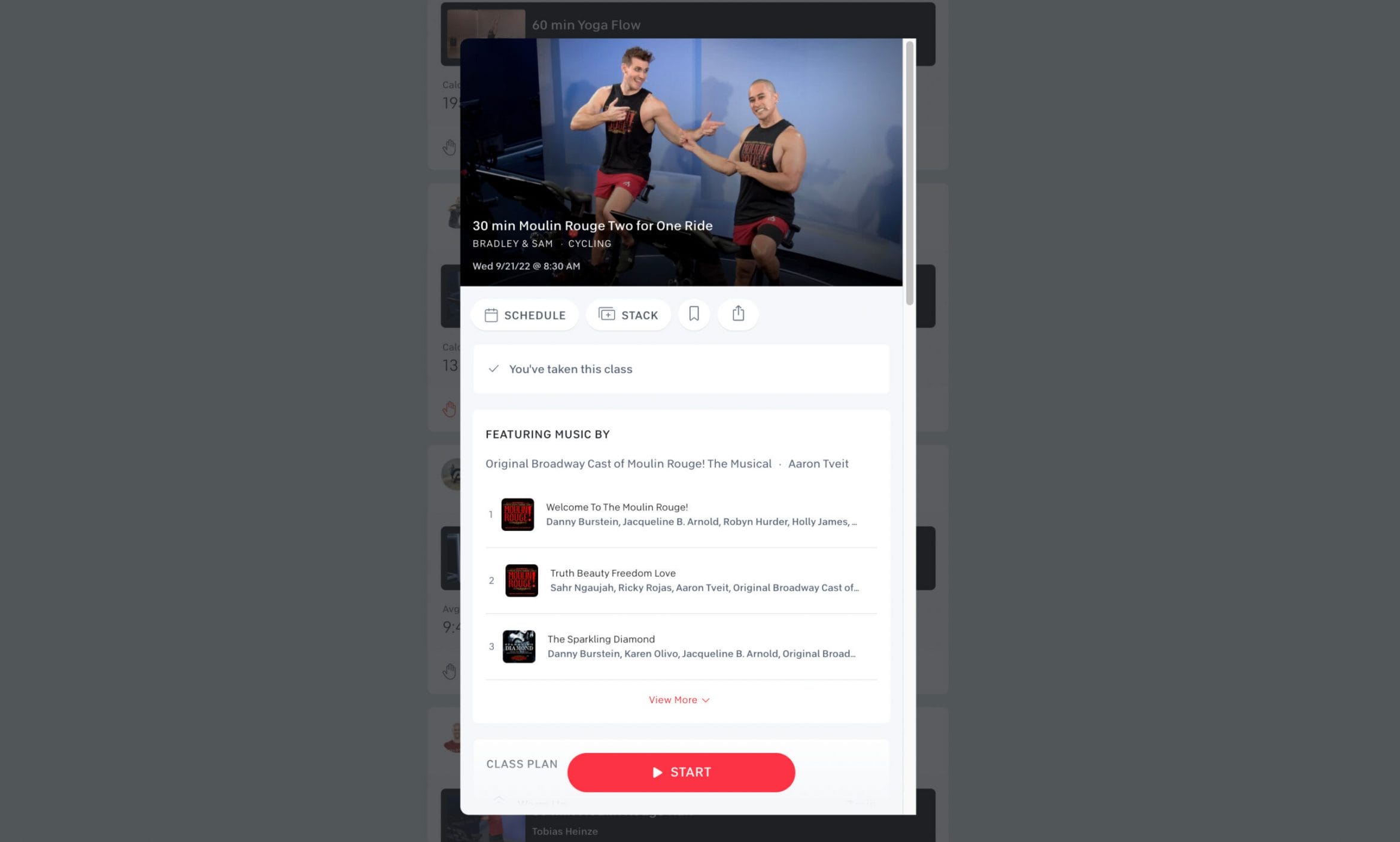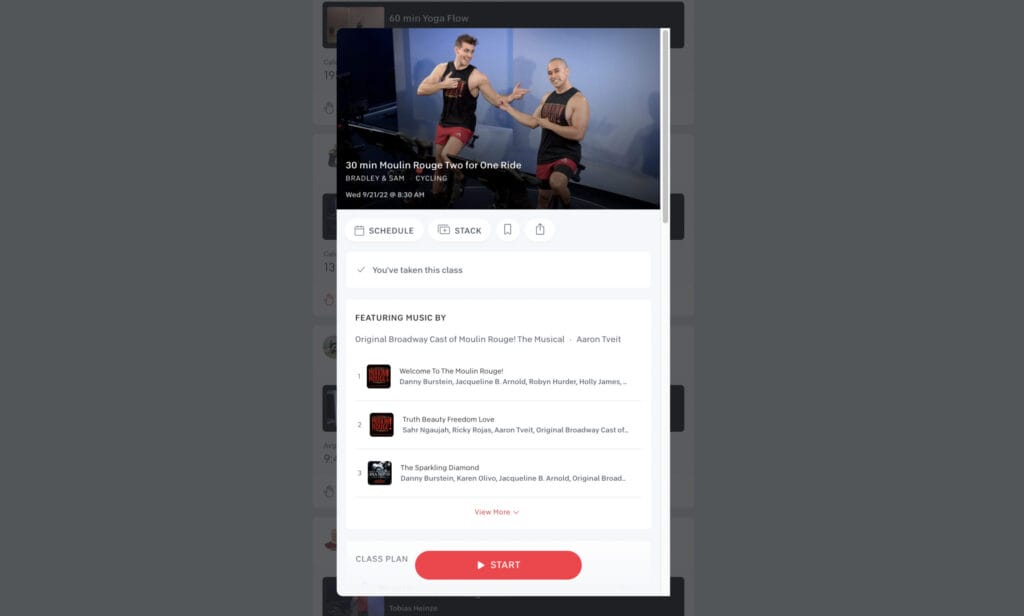 So far the feature appears to be available on the web browser (both desktop and mobile), but has not yet made its way to the App, Bike, or Tread devices. However, it is in beta so not every member has access yet.
Are you excited about this new feature?
---
Want to be sure to never miss any Peloton news? Sign up for our newsletter and get all the latest Peloton updates & Peloton rumors sent directly to your inbox.