Peloton instructor Emma Lovewell will speak at the annual South by Southwest (SXSW) festival in Austin, Texas. Emma shared the news via Instagram:
I'll be speaking at @sxsw this year, among some incredible women! @katiecouric @cturlington @shemedia
March 11-12, 2023. Comment below if I will see you there! #sxsw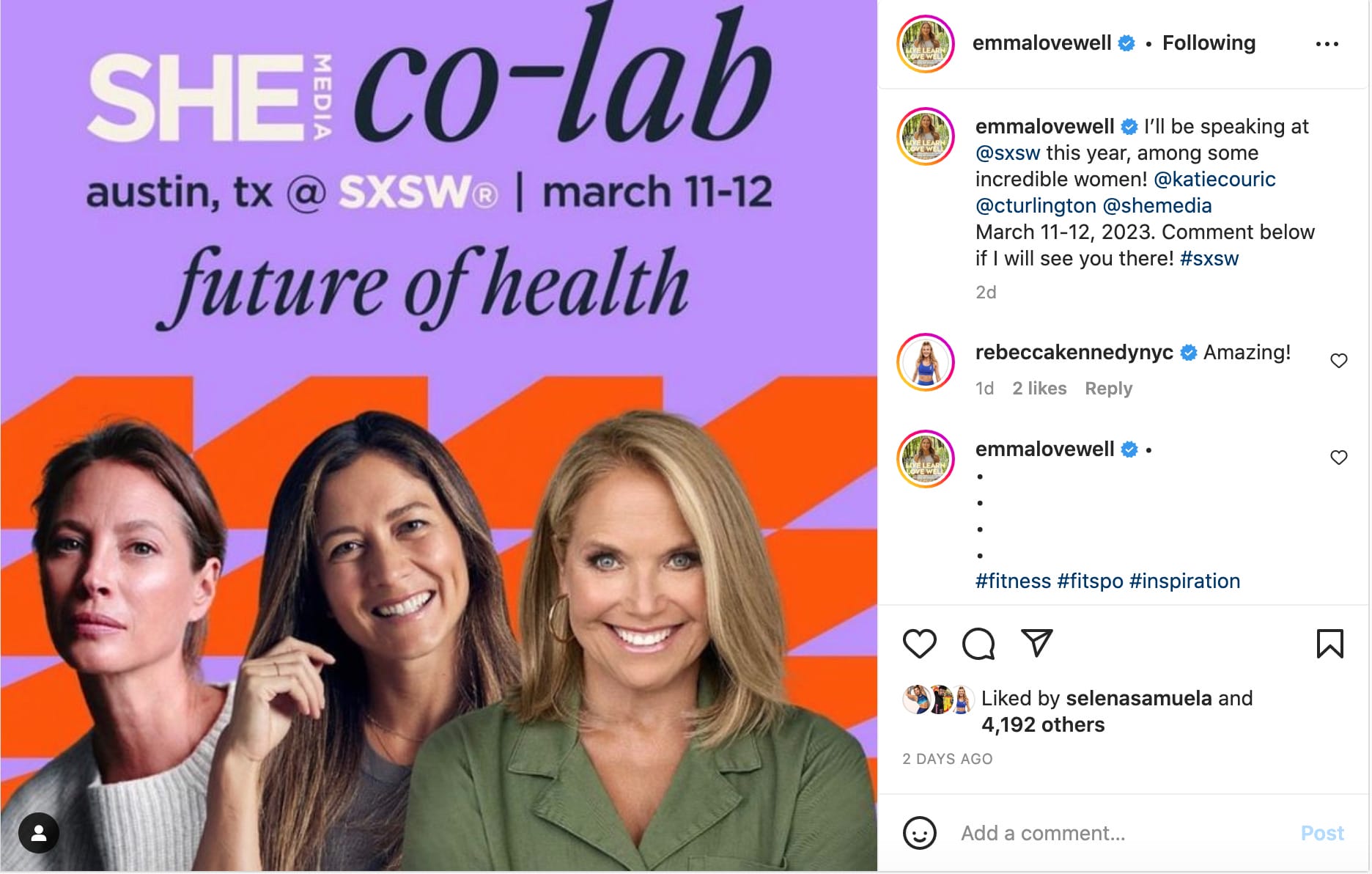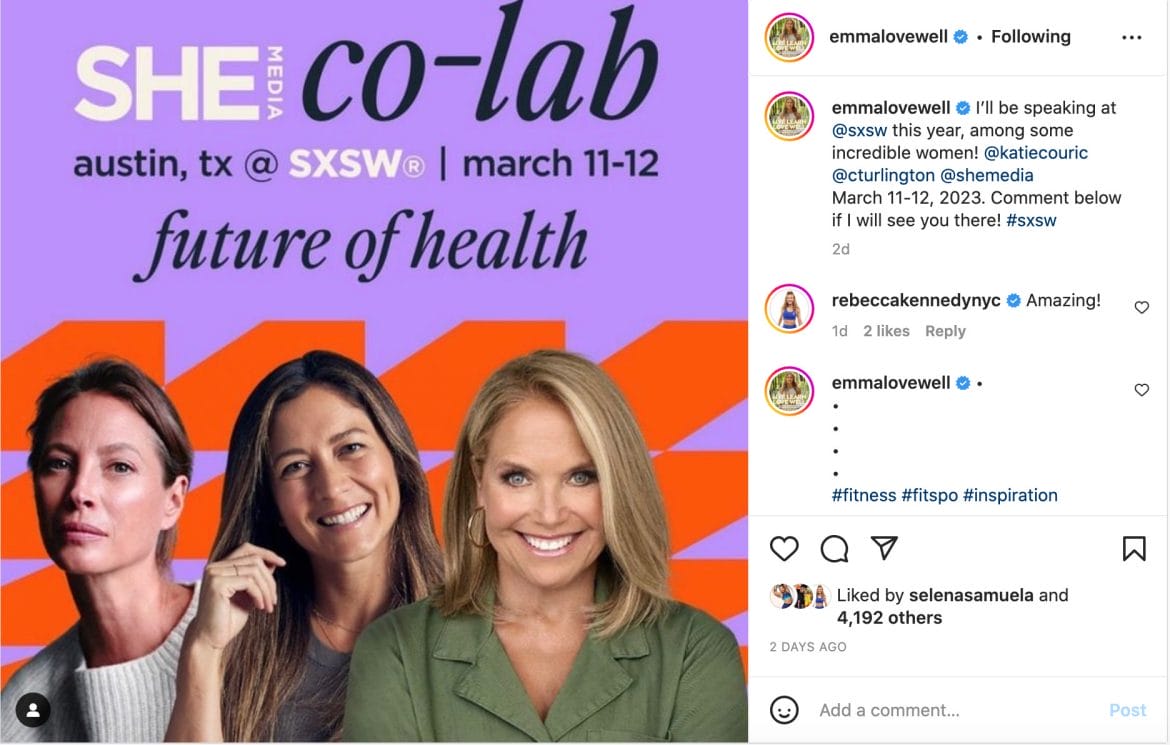 Emma will be a part of the SHE Media Co-Lab on March 11-12. SHE Media is a lifestyle media company and Emma will participate alongside Katie Couric, Christy Turlington Burns, and a number of other notable speakers.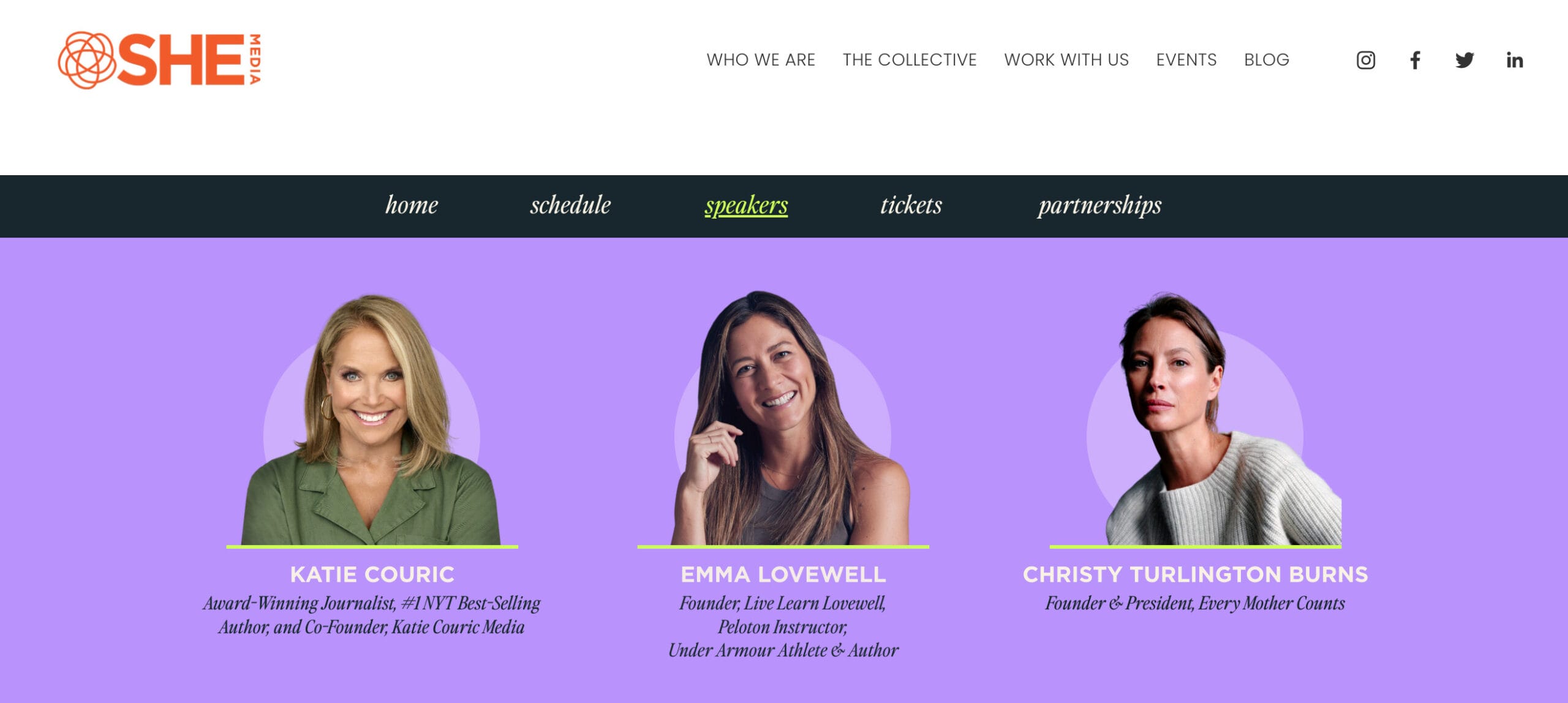 The event will take place at the Native Hostel in downtown Austin. The official description of the event reads:
Join us for a dynamic and inspirational two-day experience at the SHE Media Co-Lab at SXSW®! Hear from today's leading experts and change makers as they explore the innovation emerging from the science, history, and personal stories that build our collective understanding of health.
There are a number of topics that will be covered at the event, including maternal health, athletes and activism, brain health, and more. You can find more information about tickets, the schedule, and the speakers on SHE Media's website.
Emma was also scheduled to appear at SXSW in 2020, but the event was canceled due to the Covid-19 pandemic.
In case you missed it, Emma has a memoir coming out in May called Live Learn Lovewell: Lessons From a Life of Progress Not Perfection.
---
Want to be sure to never miss any Peloton news? Sign up for our newsletter and get all the latest Peloton updates & Peloton rumors sent directly to your inbox.