Peloton has made a couple of small but useful updates to the web browser platform that provide new ways for members to track their workout history.
First, when navigating to the profile page, members will see clickable arrows in the calendar section. This section shows the previous 30 day workout history – however, until now, there was no ability to scroll through previous months.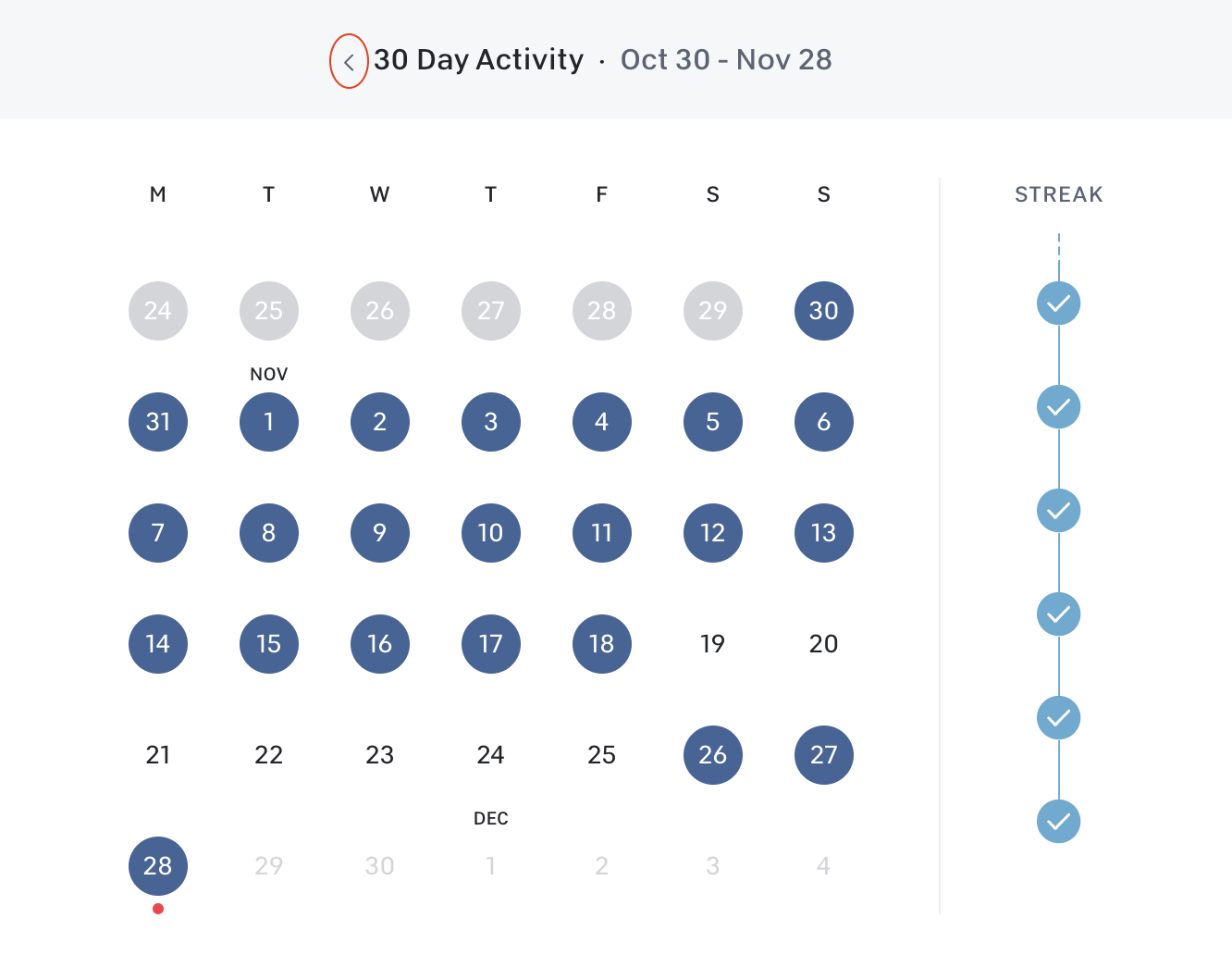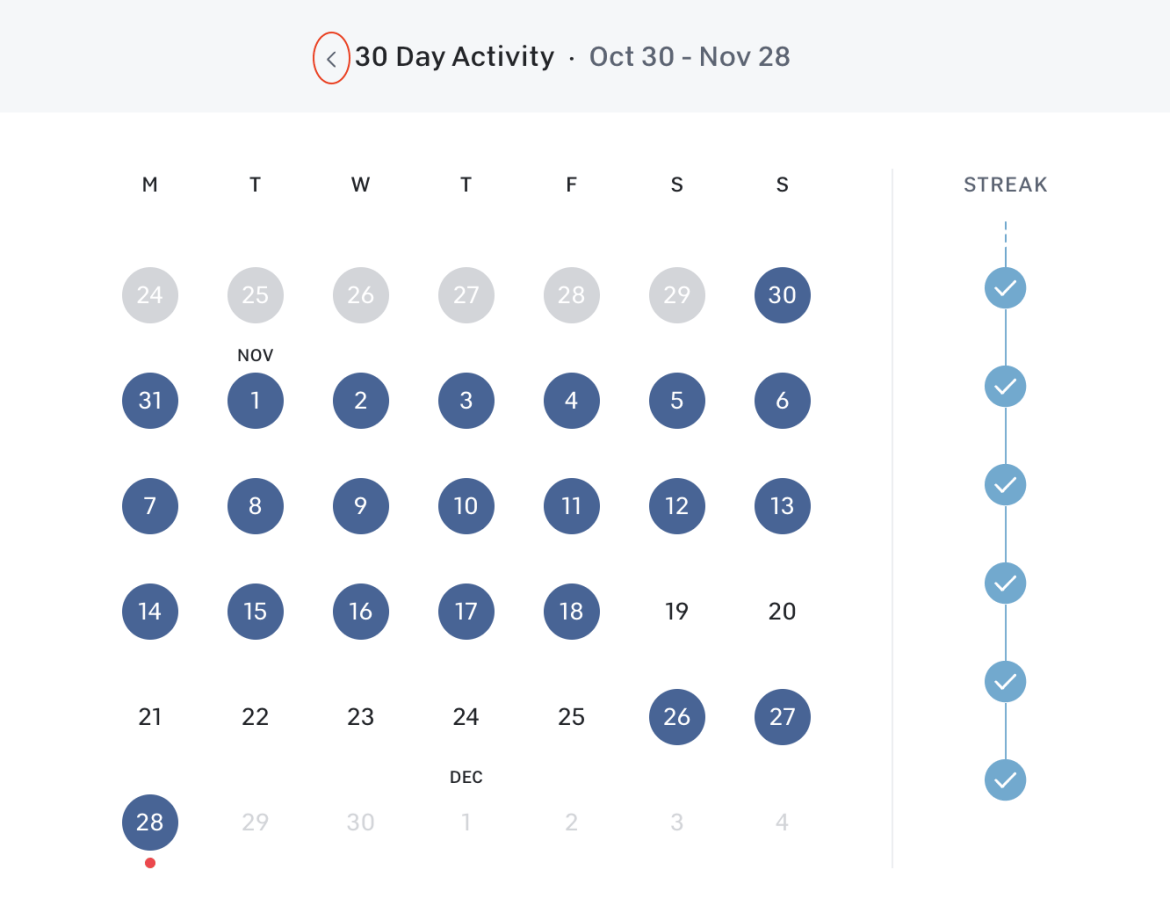 Now, members can click on the small carrot button to the left of the date range to go back as far as they'd like. A carrot button will appear on the right hand side of the date range to bring you back to the present day.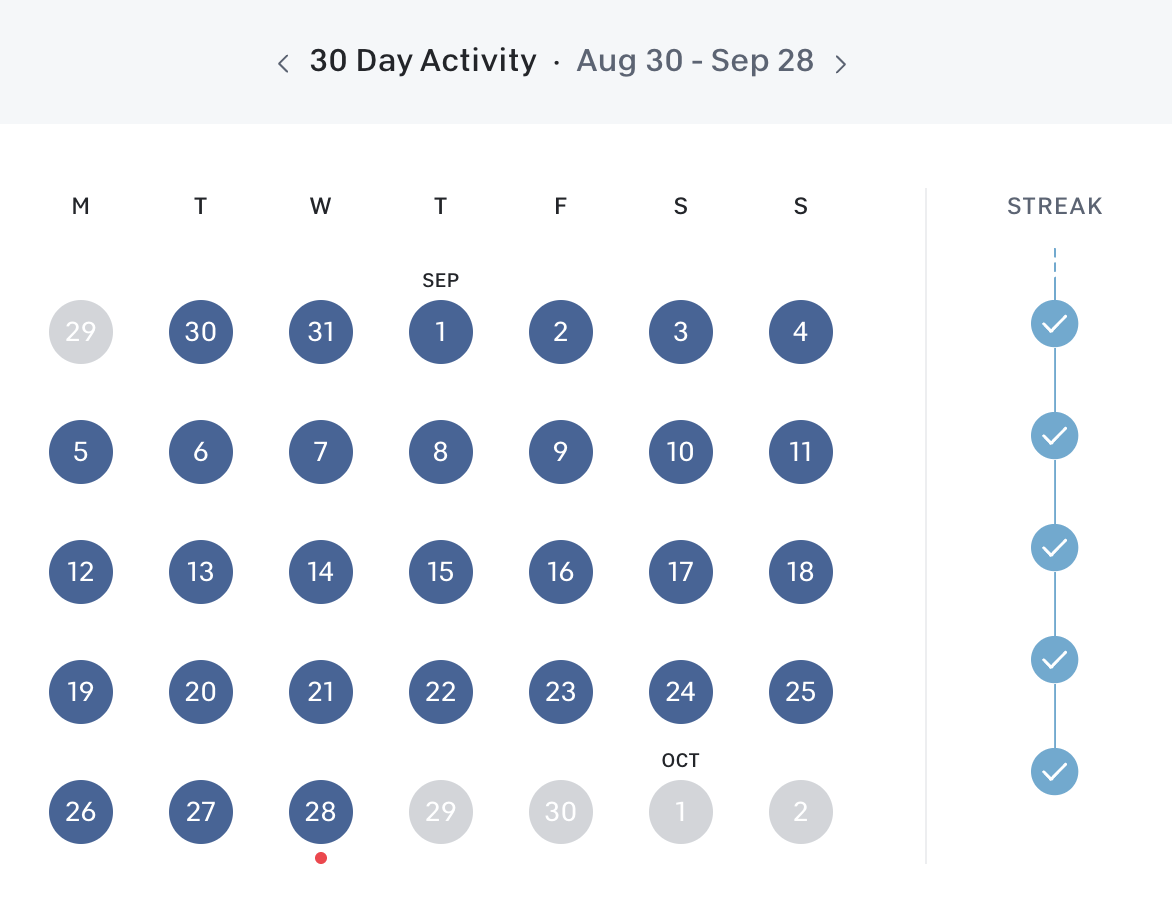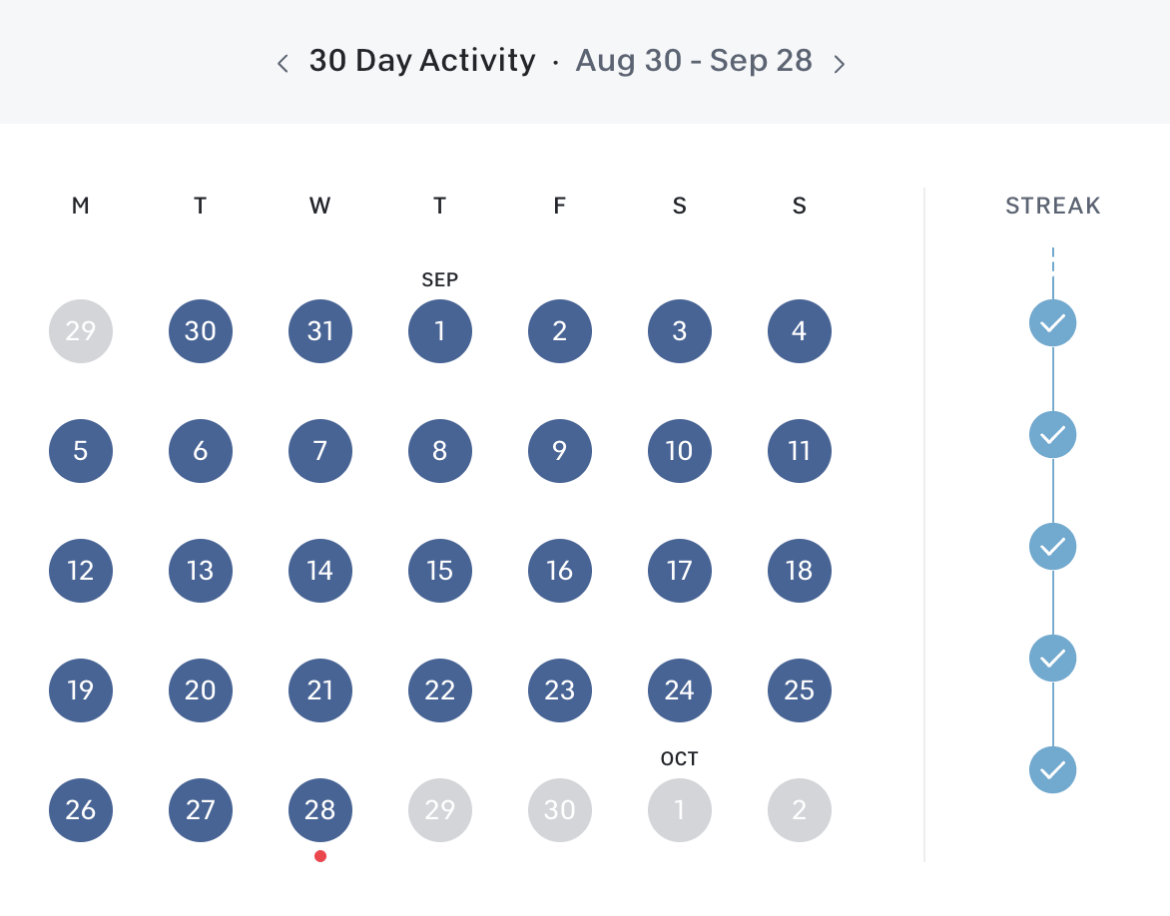 In addition, the dates on the calendar section are now clickable – meaning that if you click on a specific date, you will be able to see specific classes you took on that day. For example, clicking on November 6 will bring you to a new page containing the list of classes you took on November 6 – only those classes, nothing from the day before or after.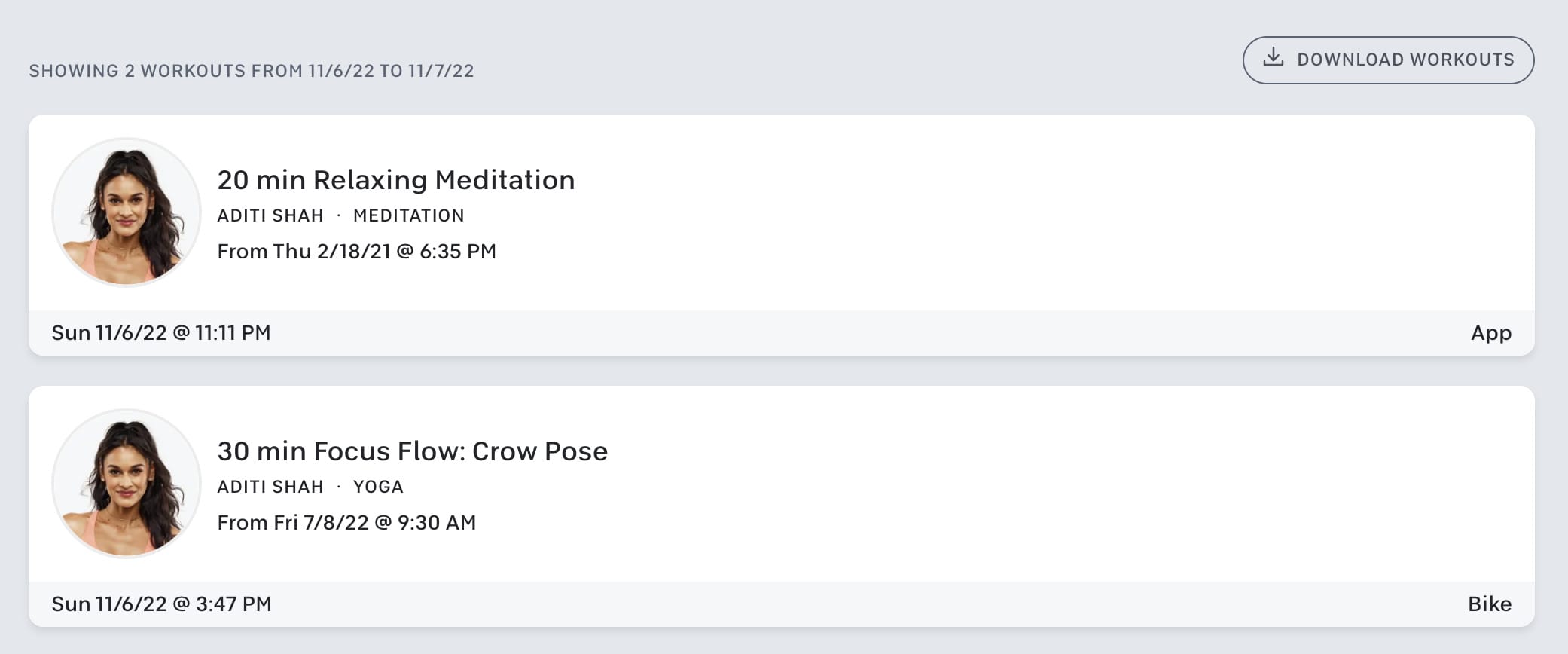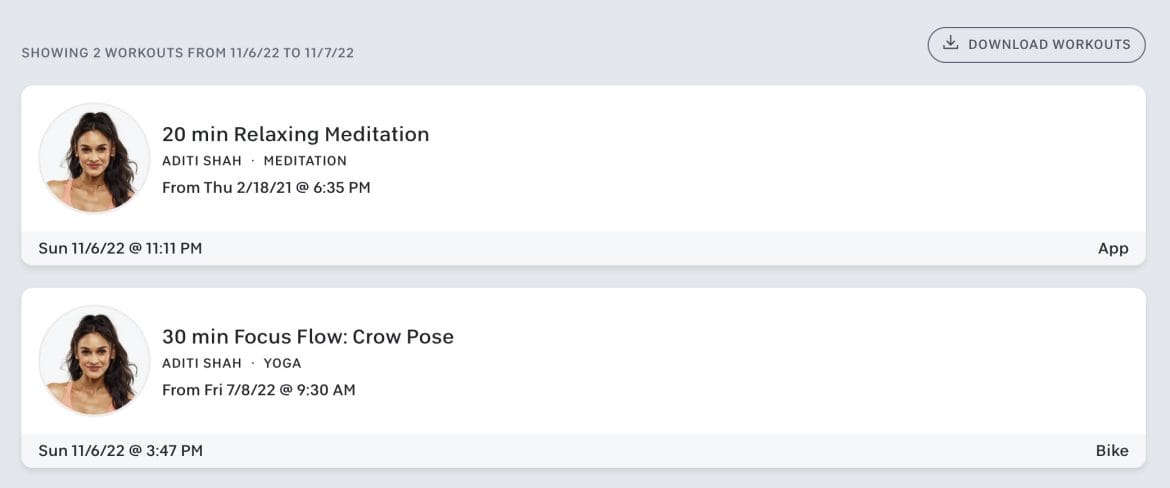 Previously, if you wanted to view your workouts from a past date, you'd need to scroll back through your entire workout history to find the date and classes you were looking for.
These updates appear to only be available on the web browser as of now, but will likely make their way to other Peloton platforms – such as the App and hardware devices – in the future.
Are these new updates useful to you?
---
Want to be sure to never miss any Peloton news? Sign up for our newsletter and get all the latest Peloton updates & Peloton rumors sent directly to your inbox.