Update – These 2 programs will be released to the Peloton Guide on January 9th, which means they will be available to all members on February 20th.
Peloton will release two new strength programs to the Guide in January. Instructor Rebecca Kennedy posted a video to her Instagram featuring herself and fellow instructor Ben Alldis:
We are SO excited for our new Strength programs coming exclusive to Peloton Guide in early January 2023. This is the perfect holiday gift! Whose ready for Straight to the Core with me?!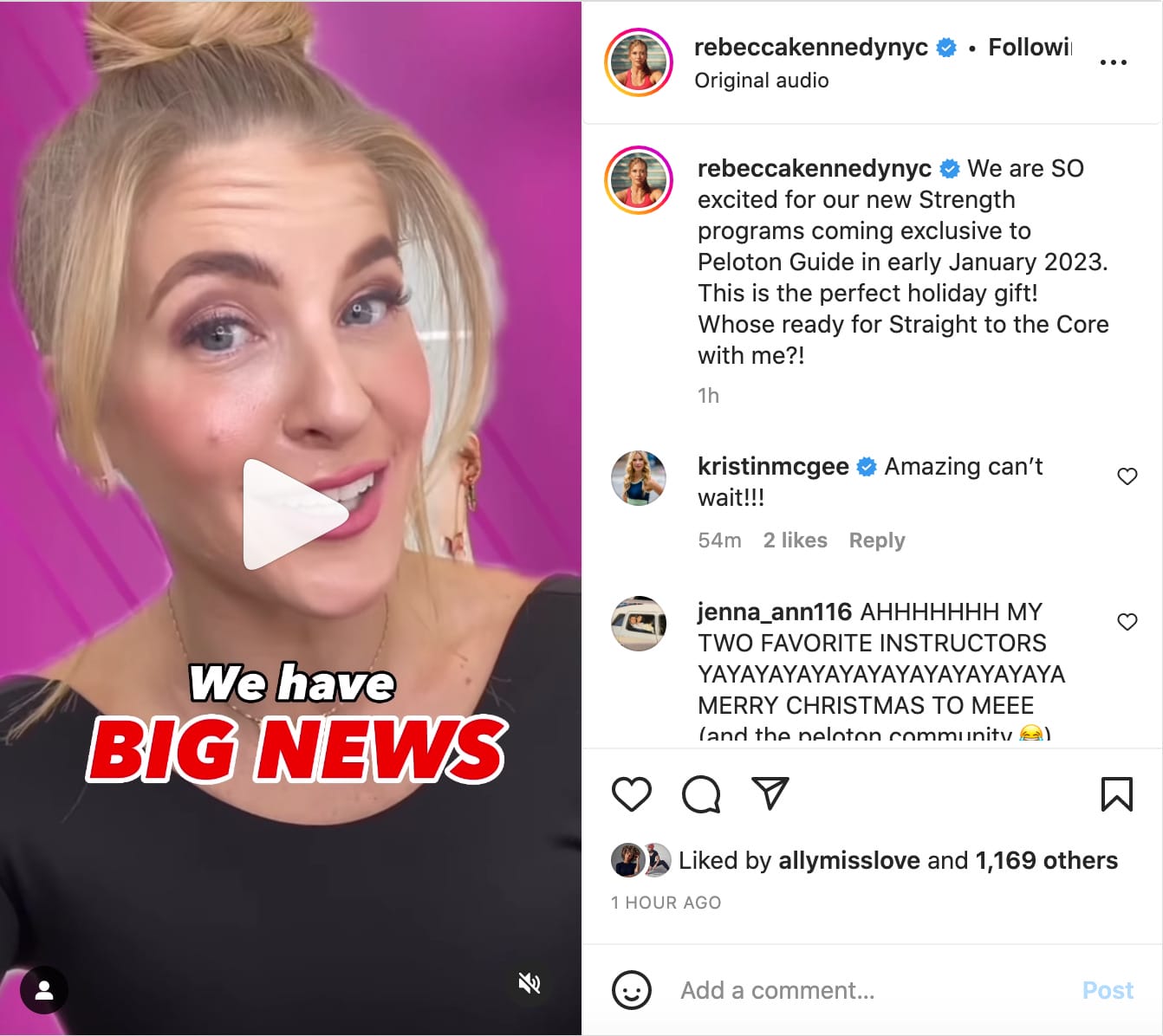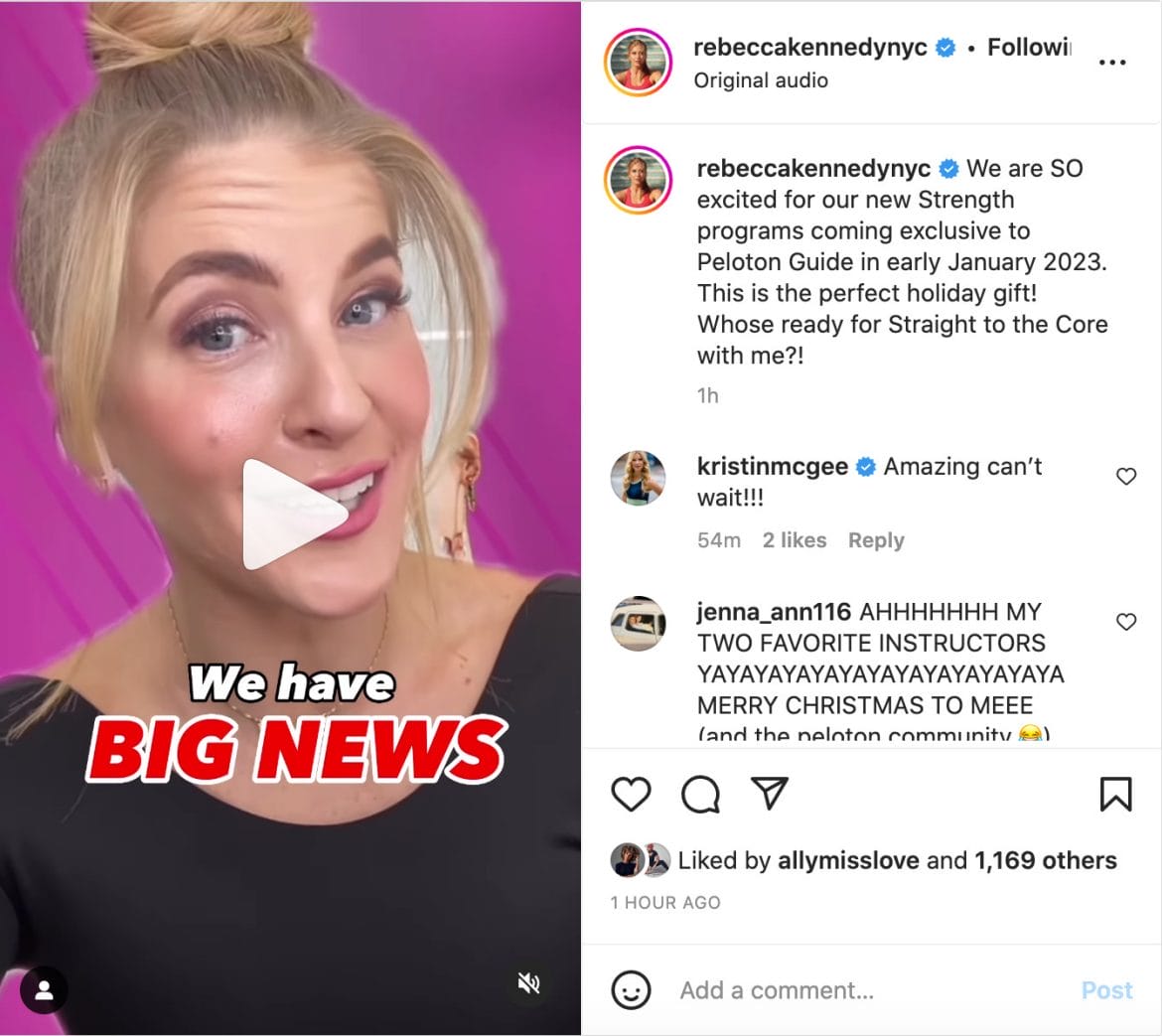 Shortly after, Ben Alldis also posted the same video to Instagram teasing the launch of the 2 new Peloton strength programs.
Members can expect two new strength programs to drop on demand to the Guide early next month. Though the video mentions Guide exclusivity, we expect that the programs will become available to all members after seven weeks – which has been the case for other Guide program releases.
Rebecca will teach a "Straight to the Core" program focused on abs that will take place over four weeks. Ben will teach a "The Stronger You" program focused on building strength and stamina across the full body, and will take place over four weeks.
This will be Rebecca's first strength training program, and Ben's second. Ben's Intermediate 5 Day Split Strength Training Program was released to the Guide in October and recently became available to all members.
If you're looking for another program to take while awaiting the release of these new programs, be sure to check out our programs page, which contains a list and overview of all available Peloton training programs.
As hinted at in Rebecca's Instagram caption, Peloton's holiday sale is still ongoing and customers can receive up to $200 off of Guide packages. Be sure to make your purchase by December 25 if you're interested!
Are you excited for Rebecca's and Ben's new strength programs?
---
Want to be sure to never miss any Peloton news? Sign up for our newsletter and get all the latest Peloton updates & Peloton rumors sent directly to your inbox.