Peloton members can expect two new programs to launch in May, as indicated by Peloton's "May Workouts to Watch" email sent to members. Both Andy Speer and Anna Greenberg will be releasing programs later this month.
Update 2 – You can find full details on Anna's program here.
Update 1 – You can find full details on Andy's program here
Andy will release his third strength program, a follow-up to his first two Total Strength programs. Andy Speer's Total Strength: Density Training will be released on May 15, and Peloton's teaser description is below:
Whatever your level, Density Training with Andy Speer is designed to build muscle and increase strength. Commit to three days of full-body strength over the next four weeks, and see for yourself. Launching 5/15.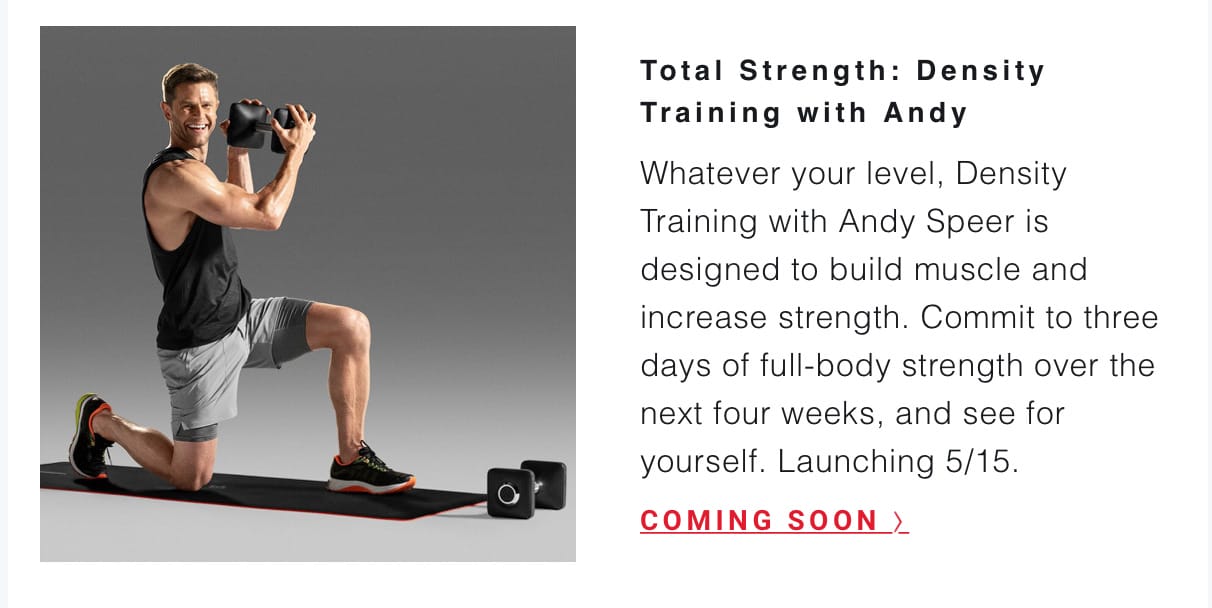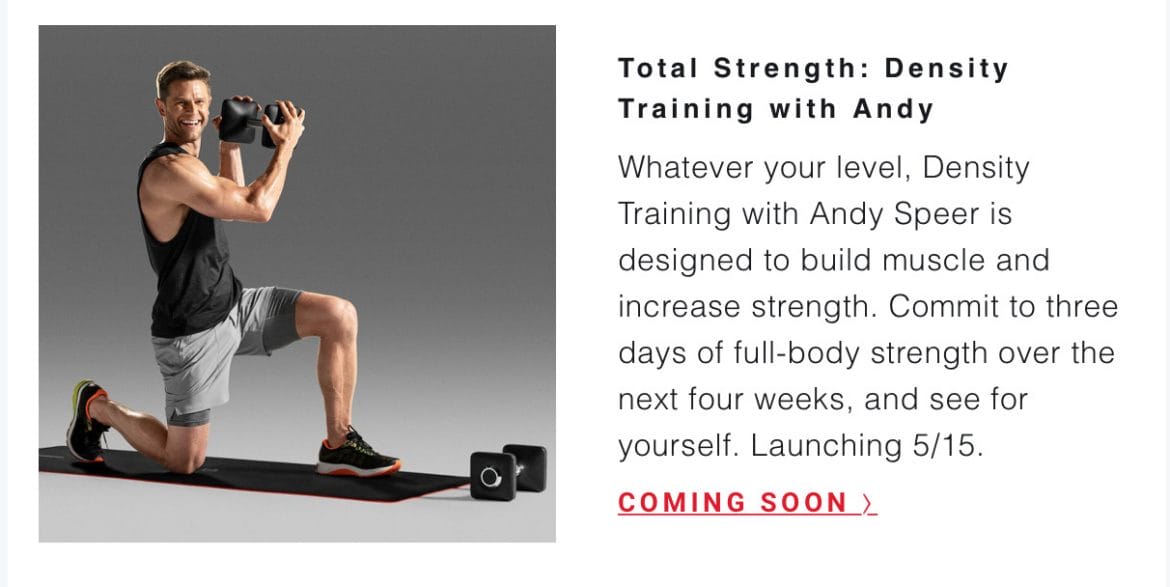 Andy has two Total Strength programs already available. The first iteration, Total Strength, was one of the first programs launched by Peloton back in 2019. The follow-up, Total Strength 2, was released at the end of 2021.
Anna Greenberg has her first solo program on the way. Anna Greenberg's Self Care Retreat program on Peloton will be released on May 22, and Peloton's teaser description is below:
Over the course of seven days, carve out time for self-care and finish the week feeling rejuvenated with instructor Anna Greenberg.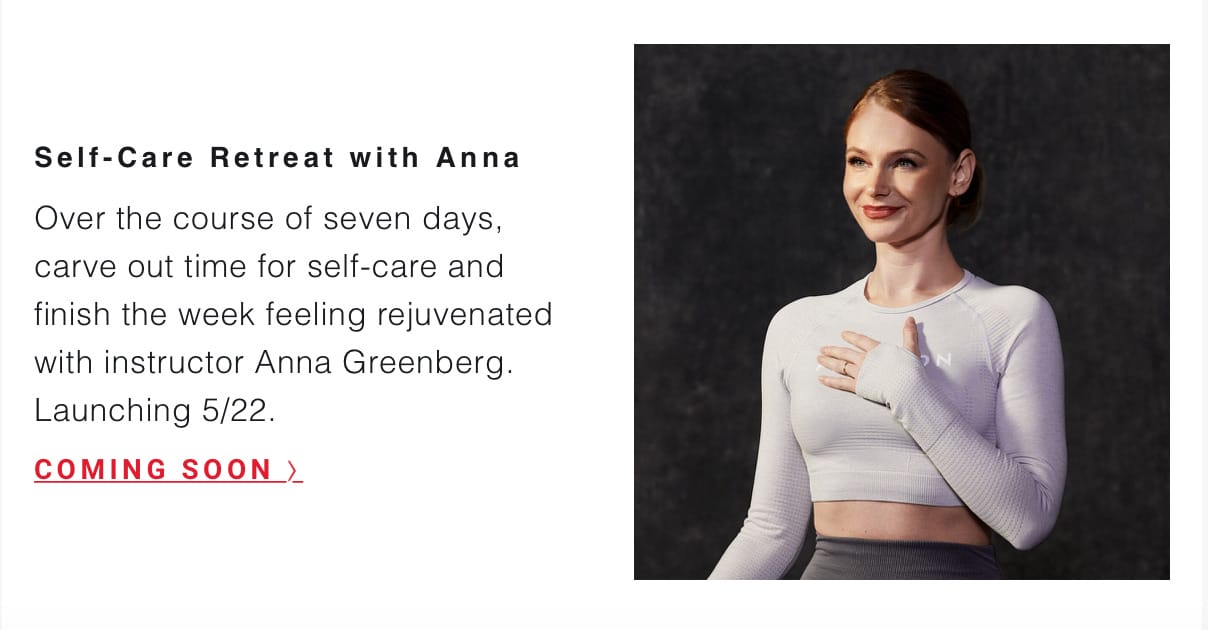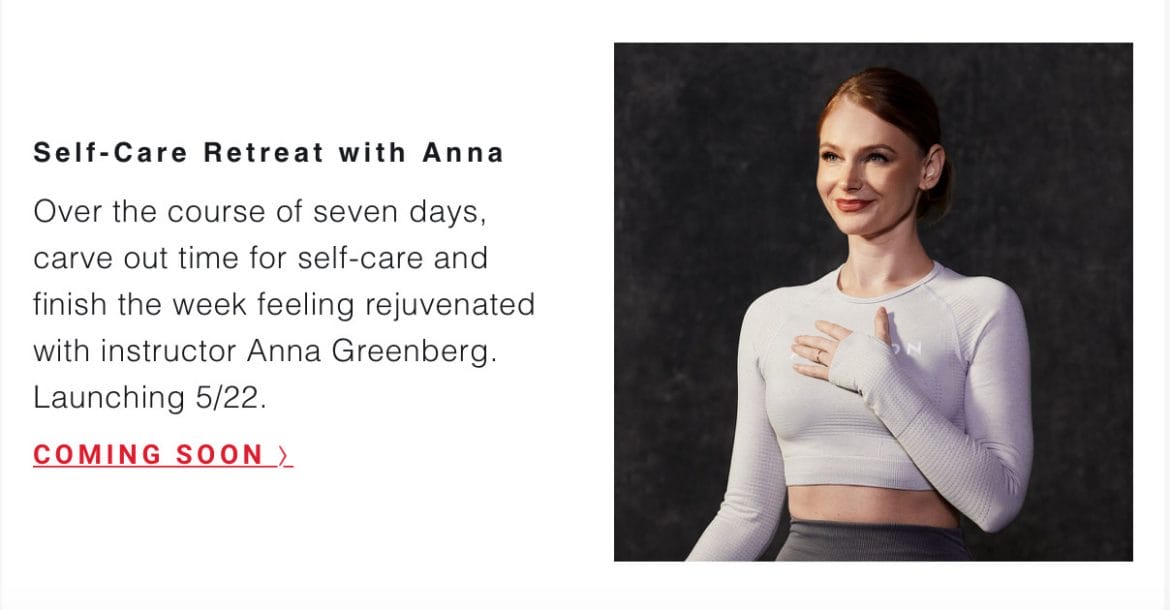 It is currently unclear whether this will be a meditation program, a yoga program, or maybe even a combination of both. There are a number of meditation and yoga programs already available on the Peloton platform.
You can always explore available Peloton programs here, which contains a list and overview of all available Peloton training programs.
We will share more details about each new program with Andy and Anna upon their official release later this month.
---
Want to be sure to never miss any Peloton news? Sign up for our newsletter and get all the latest Peloton updates & Peloton rumors sent directly to your inbox.