Another round of Peloton class library maintenance (i.e. class purges) took place on Friday, May 5, 2023. As a refresher, class library maintenance is Peloton's removal of older classes from the on demand library that will take place more routinely on Fridays moving forward, as announced last month.
The first class library maintenance was performed on April 28, 2023. Classes filmed between the dates of April 1 and April 14, 2019 were removed at that time, in addition to a number of outdoor audio running classes from other dates.
As of Friday, May 5, another two weeks of classes have been removed from the on-demand Peloton library. Peloton classes released between April 15 and April 30, 2019 are no longer available in the on-demand library. There is one exception, however, is Emma Lovewell's 10 minute core class from April 30 is still available because it is part of the Crush Your Core program.
Following this latest round of class library maintenance, with a few exceptions, the oldest classes in the on demand library for the most part now date back to May 1, 2019. Though we cannot say for sure, it is likely that the next class library maintenance would target classes released during the first two weeks of May 2019. However, Peloton has previously said that exceptions will be made for classes that are exceptionally popular or part of a program – so it is impossible to predict with absolute certainty which classes will be the next to be removed.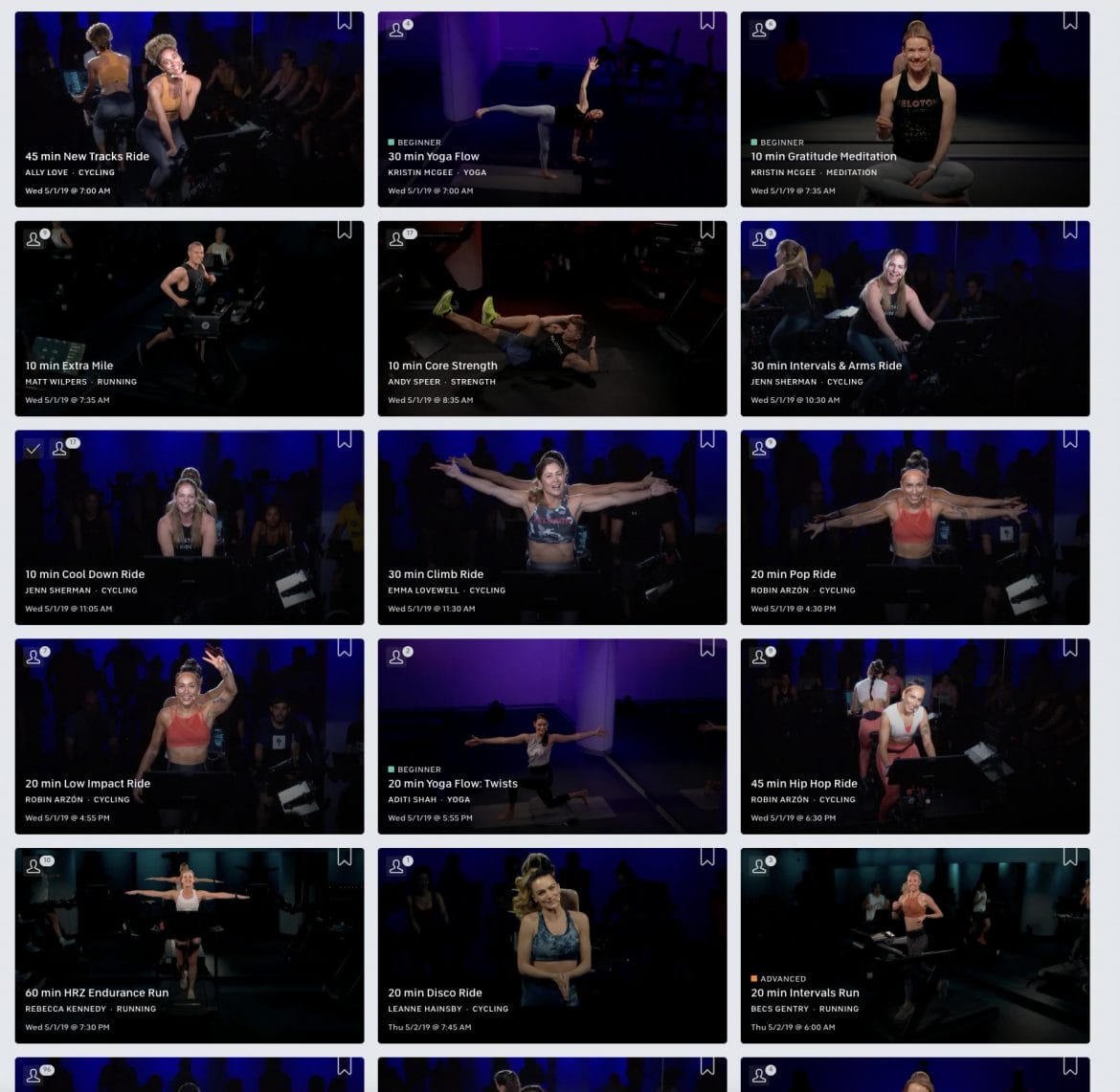 Peloton has not shared exactly how frequently classes will be removed, only that removals will take place more routinely on Fridays. Though classes have been removed two weeks in a row, that does not necessarily mean there will be another round of maintenance on Friday, May 12.
If you missed the initial announcement regarding class library maintenance, you can read more details via our overview article.
Did you have a favorite class removed on May 5?
---
Want to be sure to never miss any Peloton news? Sign up for our newsletter and get all the latest Peloton updates & Peloton rumors sent directly to your inbox.