Peloton has a new blog post outlining a few of the Best Peloton Cycling Classes, according to their members.
Now, one thing to realize immediately is that this is a rather subjective list. It does not appear that Peloton used their internal ranking and/or number of people who have taken the class data, but instead are basing it off comment on a Facebook post. The author posted a poll in the OPP in November, and received 370 comments. It seems that they then used some of the more frequent results there to create this list. With that caveat in mind (and the result might have been the same, as these ARE very fun/popular classes) – here are the Best Peloton Cycling classes ever!
Each of the classes above is linked to their specific listing on the Peloton site, so you should be able to click one, and bookmark it for easy reference later.
These classes mostly focus on 2019, with the only one appearing prior to that being the November 2018 Greatest Showman ride. This could partially be due to the fact that a lot of older classes have been purged due the music liscening issues & ongoing lawsuit – for example, the 2018 All For One ride was widely considered one of the top rides, but is no longer available on demand. It also could be due to the fact Peloton is seeing continued growth, and a lot of new members have joined in the last year, so they might not have taken older classes to call them their favorite.
One obvious trend that jumps out? The Featured Artist Series workouts show up a lot here! There are a lot others besides what are listed above, and they also have them for yoga & tread – including Pitbull, Coldplay, Weezer, Billy Joel, and many more. You can find a full list of Featured Artist workouts here.
Is your favorite cycling class missing from the list? Let us know in the comments what you would have added.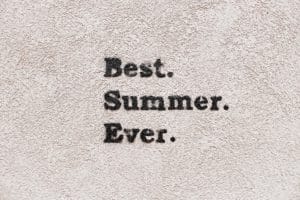 ---
Want to be sure to never miss any Peloton news? Sign up for our newsletter and get all the latest Peloton updates & Peloton rumors sent directly to your inbox.