All-Access Peloton Members (those who have a Bike/Tread device, and who live in the US or Canada) should be prepared to see a price increase on their monthly statement as of June 1, 2022.
Peloton first announced that they will raise the All-Access membership subscription fee back in April. In the United States, the fee is increasing from $39/month to $44/month, resulting in a $5 increase per month. In Canada, the fee is increasing from $49/month to $55/month, resulting in a $6 increase per month.
Peloton recently sent an email to some members reminding them of the price increase:
Thank you for being a Peloton Member. Our Members and community are at the center of everything we do. We recently reached out about our All-Access Membership price change. We will be updating the monthly price from $39 to $44 starting with your first billing date on or after Wednesday, June 1, 2022.
With this update, we will continue to constantly add value to your Membership and deliver even more exciting content, new features, and new products you'll love.
Thank you for your continued support of Peloton.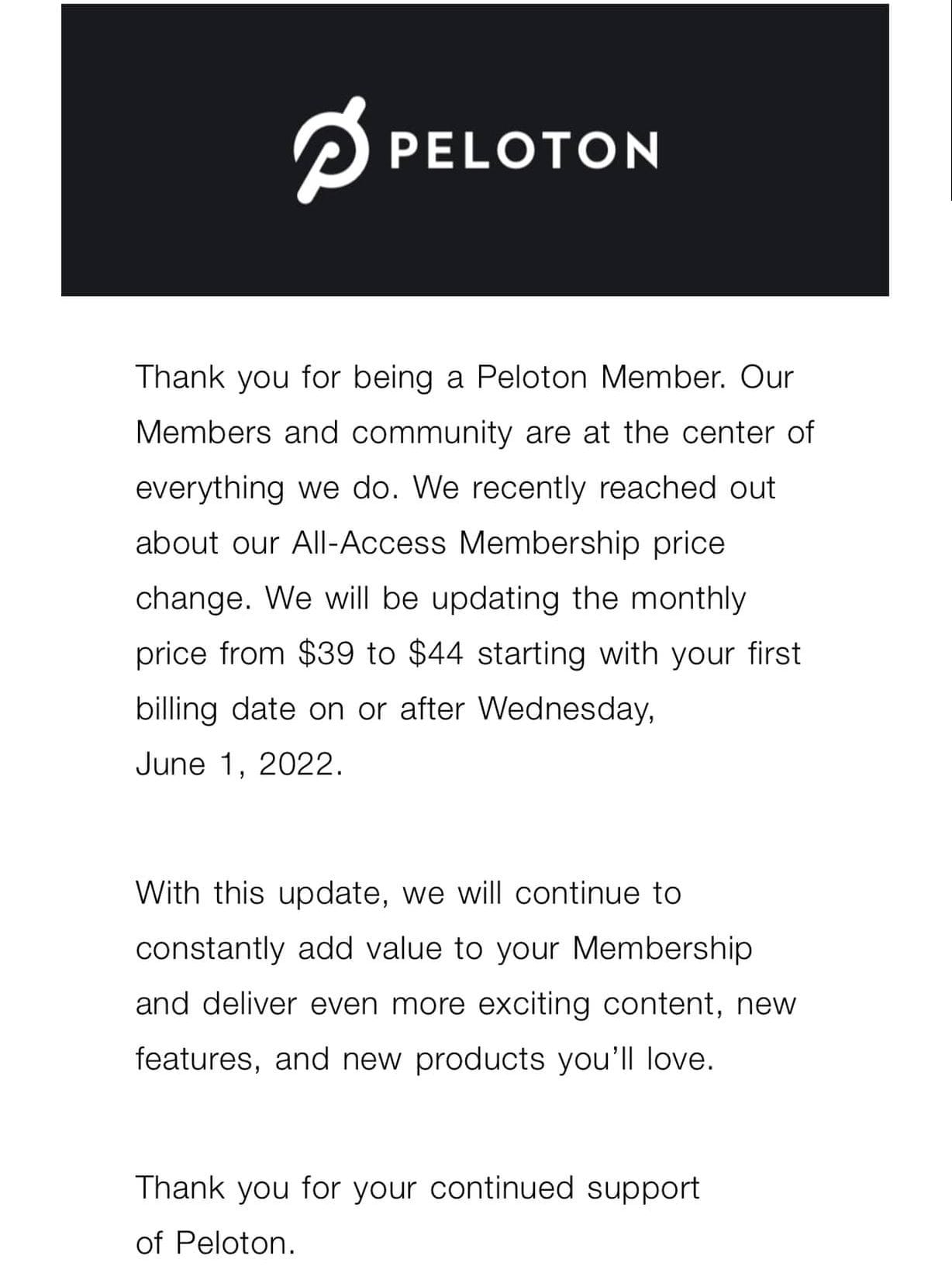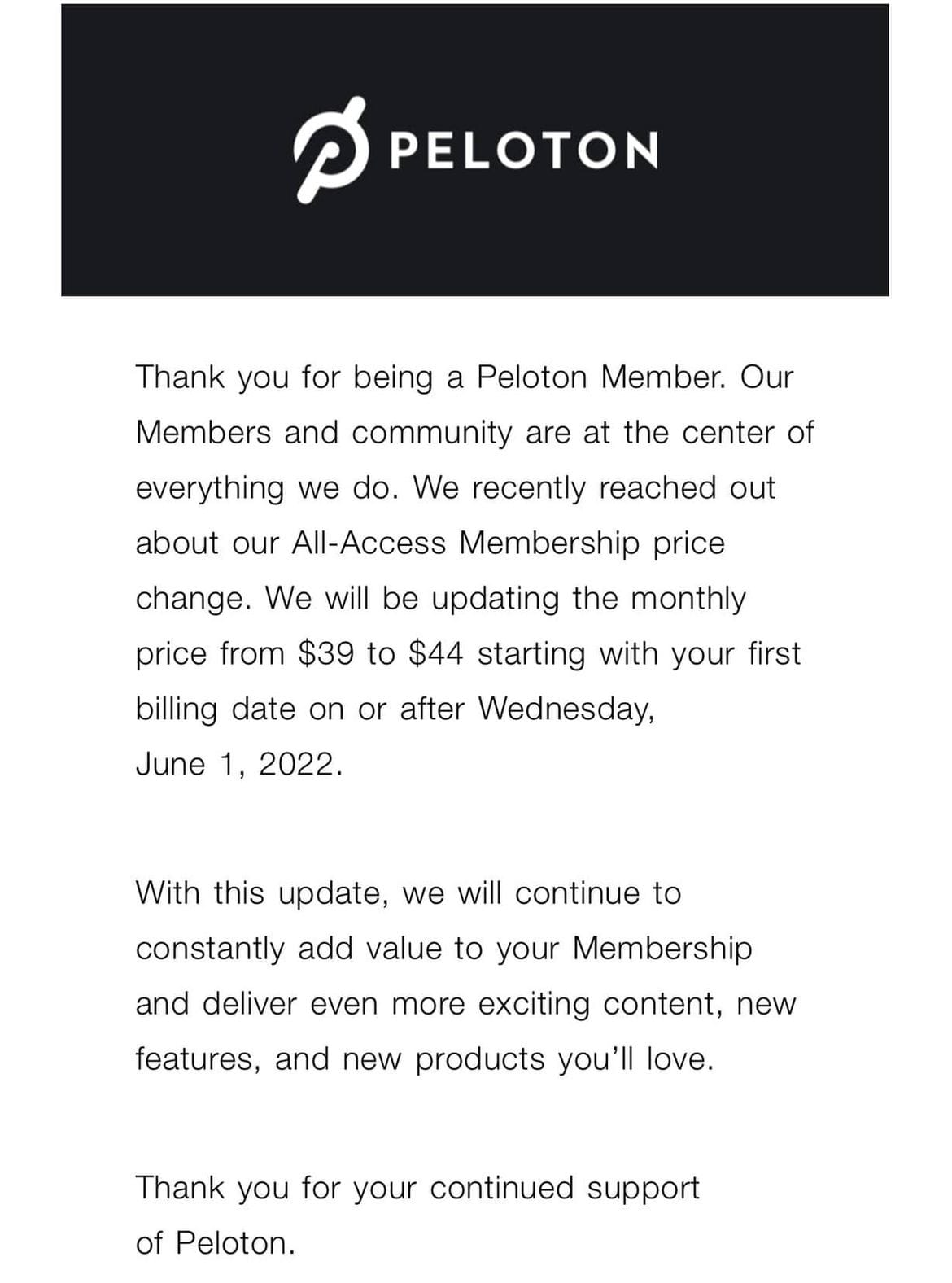 For now this price increase is only affecting the United States and Canada; other international markets have not yet been affected. The Peloton App membership price – i.e. those who only use the Peloton App without a connected device – also currently remains unchanged.
Upon the announcement of the All-Access membership price increase Peloton also lowered the cost of Bike and Tread devices. You can read more about the original announcement in our overview article.
---
Want to be sure to never miss any Peloton news? Sign up for our newsletter and get all the latest Peloton updates & Peloton rumors sent directly to your inbox.