Updates – Alex Toussaint shared his thoughts about this promotion in a recent ride.
SoulCycle – one of Peloton's top competitors – is taking aim at Peloton Bike owners by offering them the ability to trade in their Peloton Bikes and receive a correlating class package for in-studio rides at SoulCycle. Called the "Souls Reunited" program, the tagline declares: "F*ck it, let's ride together."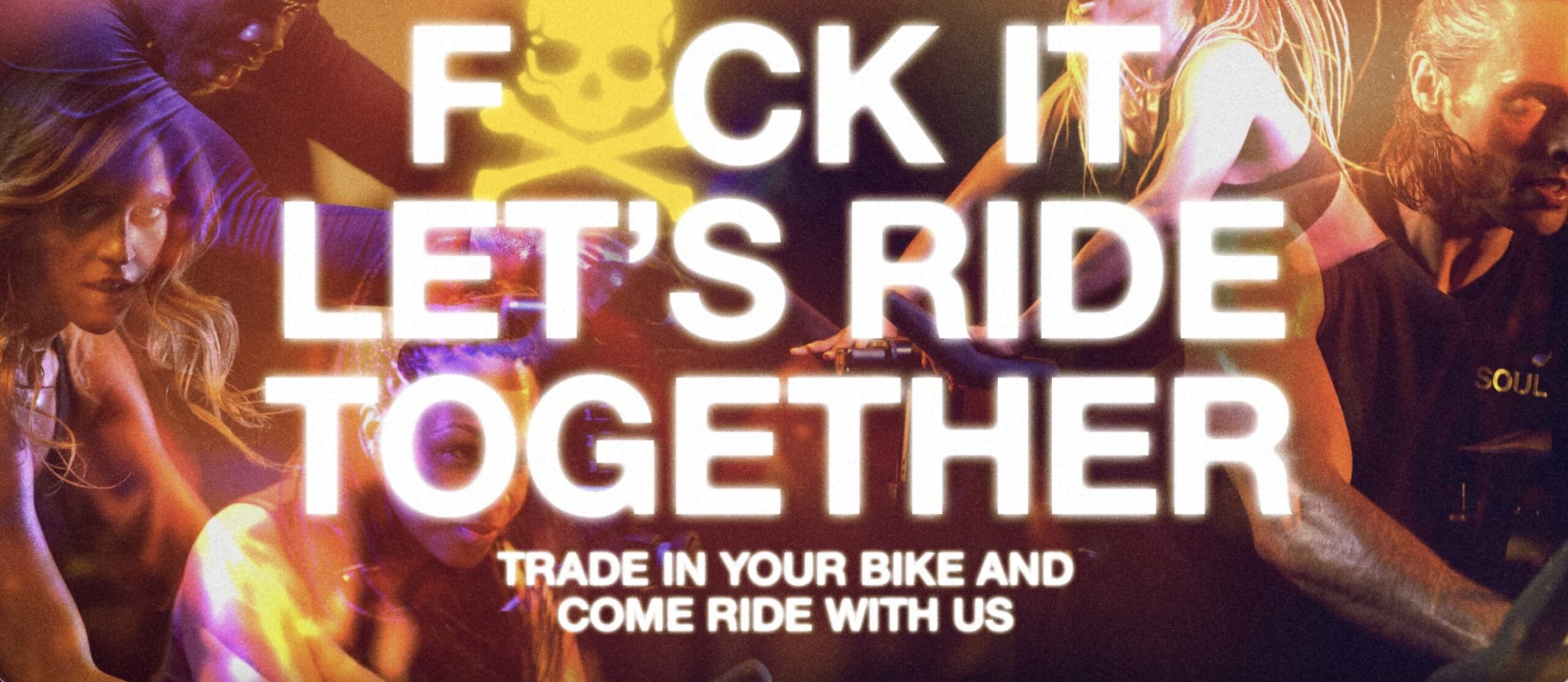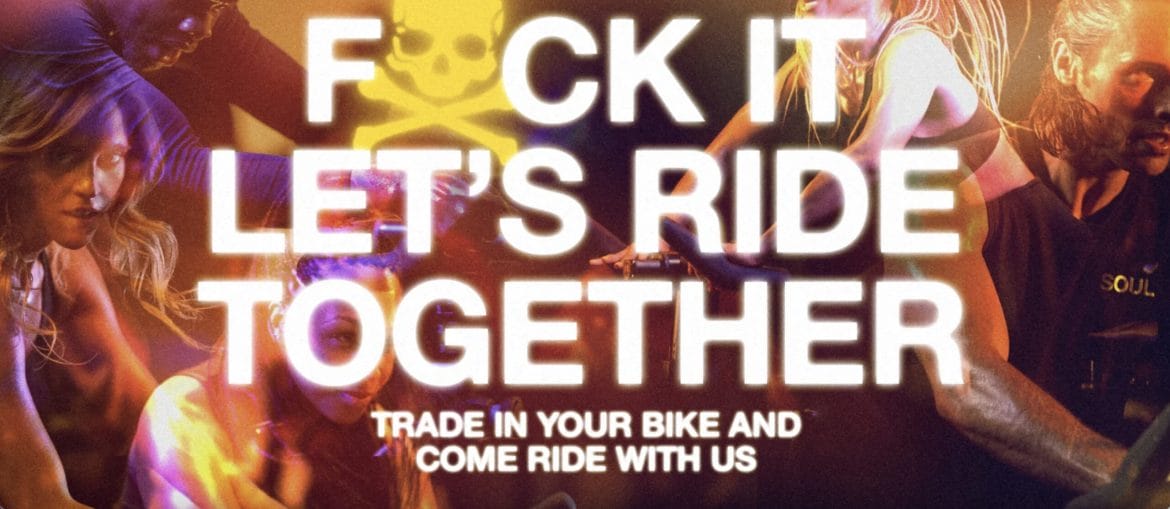 The program runs from July 27 through August 3. Upon signing up SoulCycle will arrange for complimentary pick-up of the Peloton Bike. The trade-in amounts to 47 classes at a SoulCycle studio, or approximately $1,400.
SoulCycle recently launched a new web page containing additional information:
Today, we're taking one more bold step towards togetherness: Trade in your Peloton® bike and join us in the studio.
We're dead set on seeing you back with your pack, so we're giving you the opportunity to trade in your bike for the equivalent value of in-studio classes at SoulCycle. That's a package of 47 classes added directly to your account.
We'll pick up your bike so you can get back to the joy of riding with your pack.
The program is only accepting the first 100 people who sign up, and those individuals must live within the contiguous United States. There are a number of details to note from the fine print:
You must meet the following criteria in order to be eligible:

You must live within 20 miles of a SoulCycle studio.
You must not have taken an in-studio SoulCycle class since March 16, 2020, or have never taken an in-studio SoulCycle class.

Individuals who are chosen for the program can expect to hear from SoulCycle between August 4-12.
The full terms and conditions can be viewed here. It is unclear what exactly SoulCycle will do with the Peloton Bikes that are traded in.
SoulCycle also provides additional information for why they've launched this program, explaining:
Riding in a studio is an unrivaled experience, adding a much needed dose of intoxicating energy and an electric atmosphere into our workout routines, and we missed this during the pandemic. This offer is about saying "we hear you" to those who want those feelings back, and giving them the chance to ride together again.
Interestingly, SoulCycle is launching this program just as Peloton has announced the grand reopening of both their New York (PSNY) and London (PSL) studios on August 19.
Would you ever consider signing up for SoulCycle's Souls Reunited program?
---
Want to be sure to never miss any Peloton news? Sign up for our newsletter and get all the latest Peloton updates & Peloton rumors sent directly to your inbox.