Peloton appears to be adding a notification feature to the activity feed page on the Peloton app.
As a reminder, the Peloton activity feed shows you the workouts your friends have recently completed. You can view which class they took at which time, as well as key metrics such as output, distance, calories burned, etc. You can leave them a "high five" on that completed activity for them to view on their own feed page.
In recent days iOS users have reported seeing a notification widget at the top of the activity feed page. When clicking on the notification a message appears that states: "Not Yet Implemented. The notifications page will be implemented in a later release."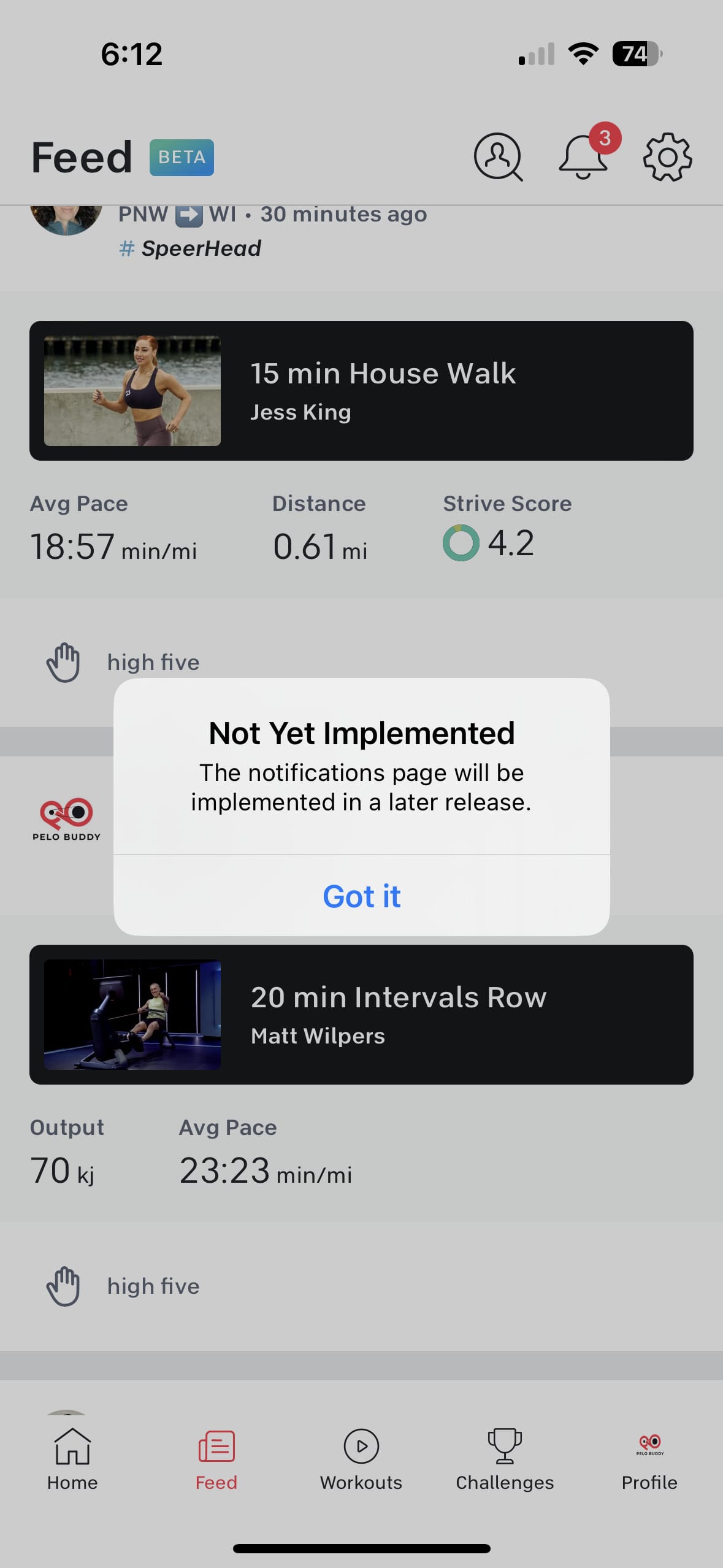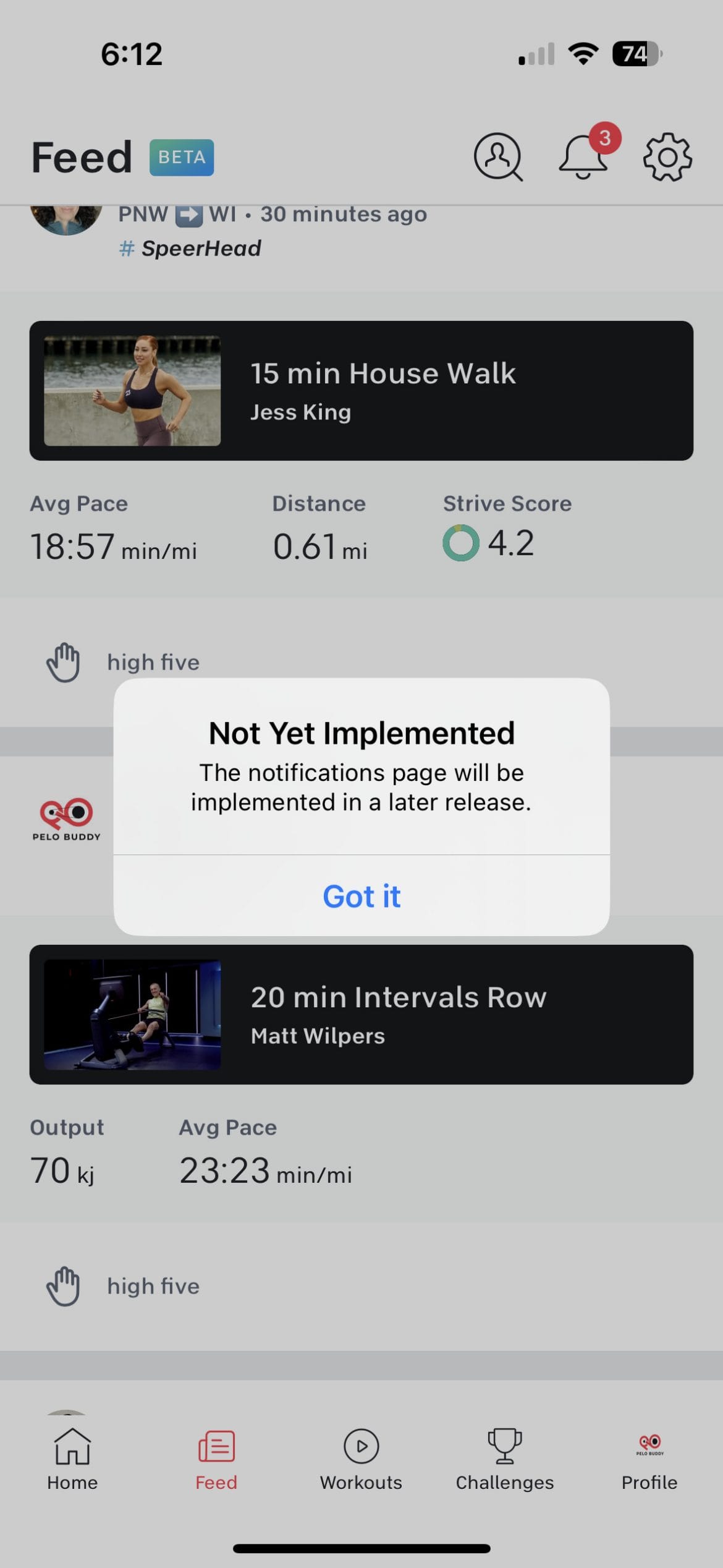 Though not yet entirely clear, it is likely that the number of notifications corresponds to how many high fives you were sent via the feed page since you last looked at your feed.
The Peloton activity feed page first launched on the web browser last September, and began to roll out on the Peloton iOS App in October.
Note that if you do not want your recent activity and metrics to be visible to your followers in the feed page, you can update your privacy settings. Navigate to "Feed Privacy" and change the setting from "my followers" to "just me."
Do you utilize the feed page? If not, what features and/or functionality would make you more likely to use it?
---
Want to be sure to never miss any Peloton news? Sign up for our newsletter and get all the latest Peloton updates & Peloton rumors sent directly to your inbox.