Peloton's beta testing of the new activity feed feature is rolling out to more users.
The feature, just labeled "Feed", first began rolling out to users on web browsers in September. The feature shows you a list of workouts your friends have recently completed – and you can leave them a "high five" on that completed activity (note that the high five doesn't show up in class, as the workouts only show up in the feed after the workout is done). If you have used Strava before, think of this as Peloton's in-house version of Strava's feed – with the exception you can't leave comments or notes in Peloton's feed yet.
Now, Peloton has begun to expand the beta program, and is showing the Feed to some users in their iPhone/iOS apps. For those who have the beta, a "Feed" tab appears at the bottom at the screen as the second item, in between "Home" and "Workouts". This feature is not yet available to all members.
Below, you can see how the feed looks like in the iPhone app. Thanks to @nanceruns26.2 for sharing this with us.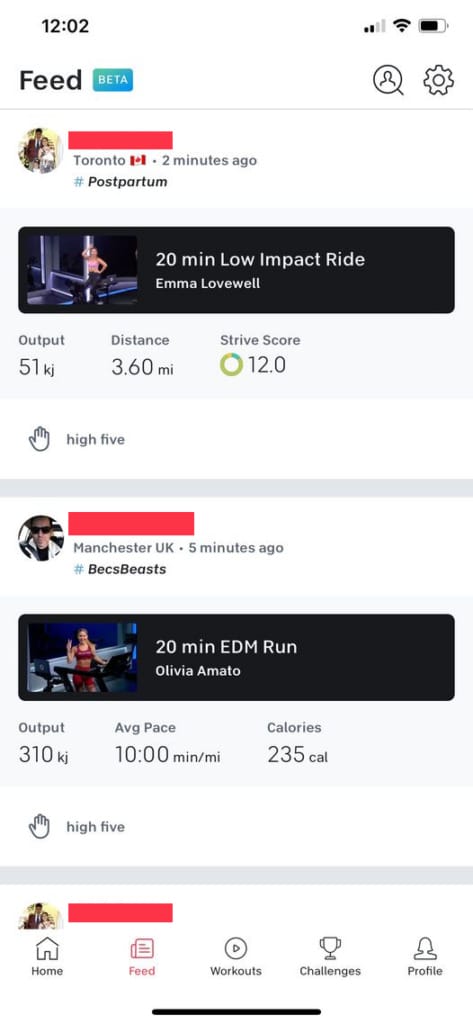 The layout is the exact same as it appears for web users with the feature – you can see the class they took, the time, as well as stats like output, distance, calories burned, and more.
Some of the early feedback centered around members who might not want their activity showing up in a feed for their friends to see. To fix this, there is now a new setting to configure your feed. In the settings, you'll find a new "Feed Privacy" setting. By default, it is set to let your followers see your activities in their feed – but if you want, you can change it to "Just me" to keep your workouts from showing up.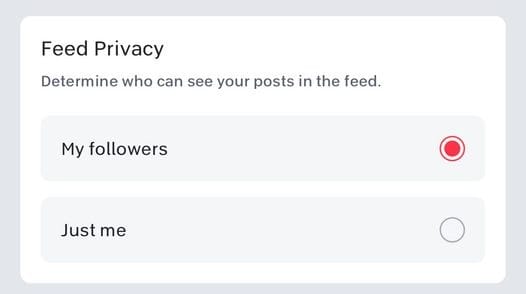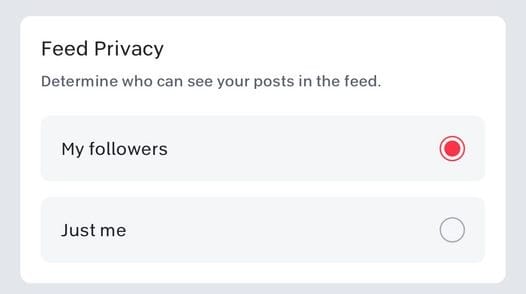 This is one of many recent new features or changes for iPhone users. Two weeks ago, Peloton launched a newly redesigned "Workouts" tab, that also included a personalized class recommendation feature.
If you've tried out the feed, what do you think about it?
---
Want to be sure to never miss any Peloton news? Sign up for our newsletter and get all the latest Peloton updates & Peloton rumors sent directly to your inbox.