Peloton has announced live barre and pilates classes will take place at 9:30am ET on weekdays. Every Monday through Friday, members can expect a live barre or pilates class to appear on the upcoming schedule. Peloton is now branding the time slot as the "Pulse Hour"
Peloton shared the news via Instagram:
Join us Monday through Friday @ 9:30 AM ET to pulse it out LIVE to the best barre and pilates classes 🎬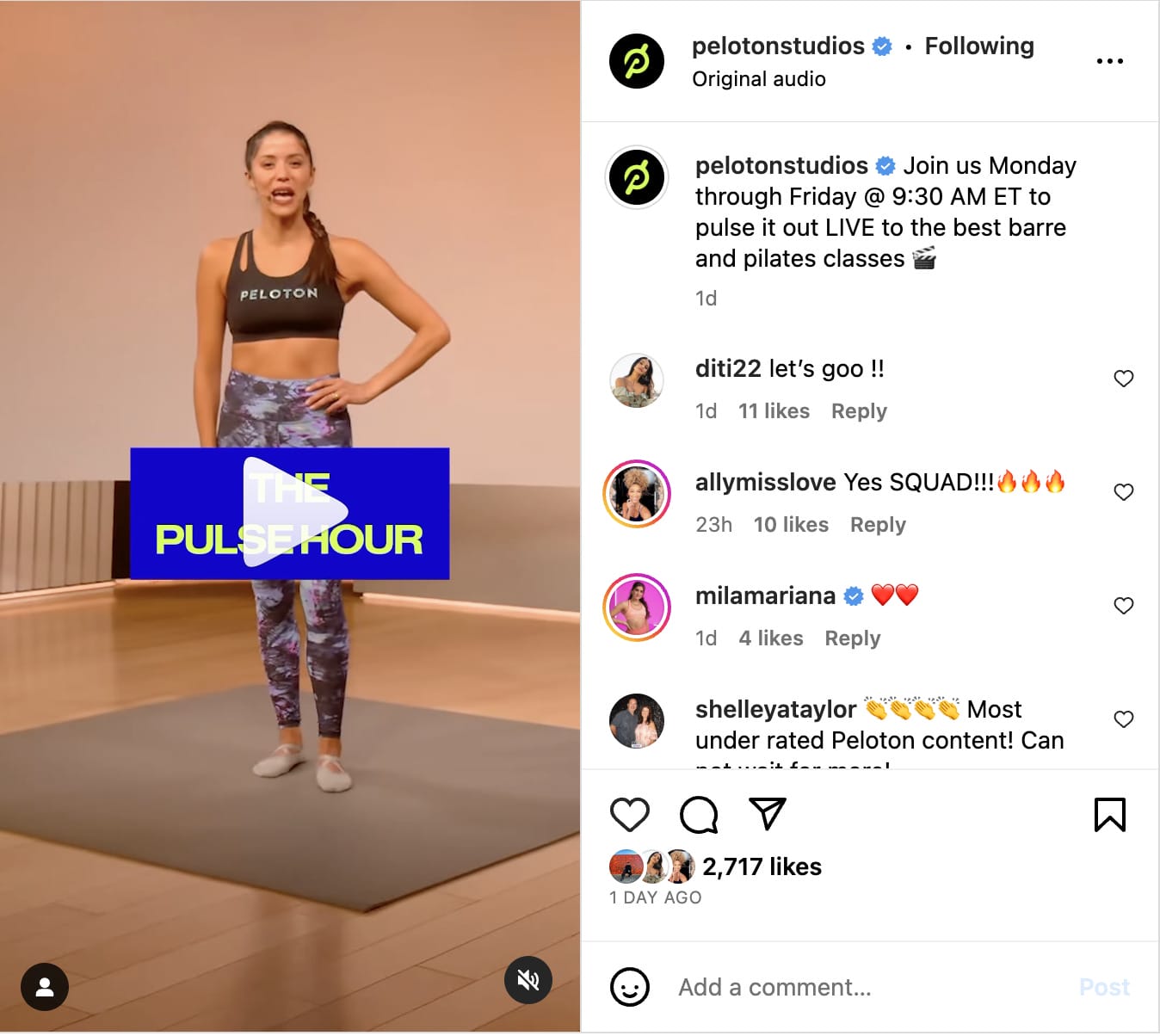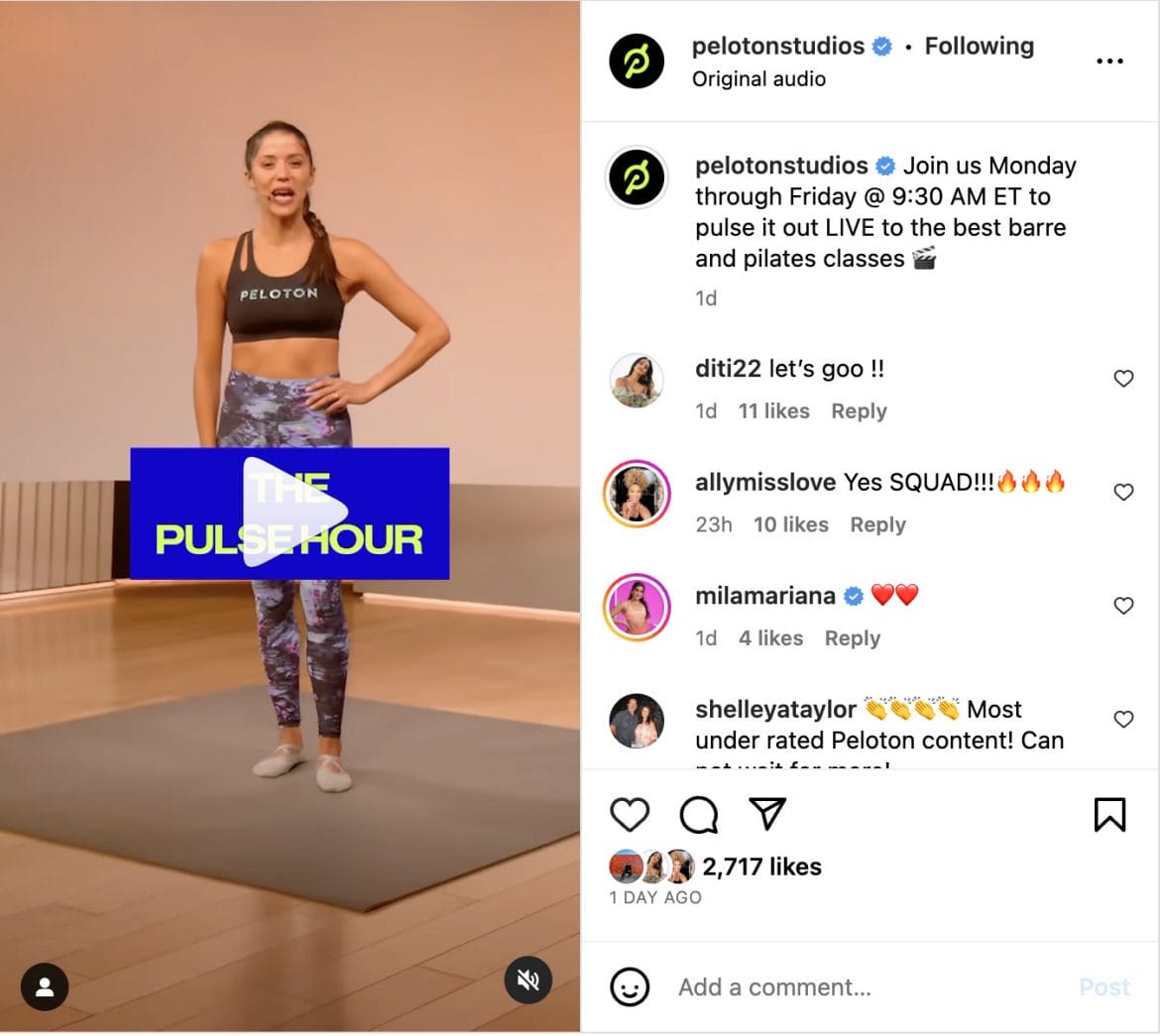 The video features instructors Hannah Corbin, Anna Greenberg, Aditi Shah, Ally Love, and Kristin McGee.
Note that Peloton has already had live barre and pilates classes on the schedule for some time now; however, not usually on Thursdays. They are not only adding Thursdays into the mix, but they are also committing to this weekday schedule moving forward under the "Pulse Hour" branding. Of course all classes will be added to the on demand library for those who cannot participate live.
In addition, Anna Greenberg is returning to the pilates mat after a hiatus. She hasn't taught any pilates classes since April of 2022 and she only has five total pilates classes available in the on demand library. However, it appears she will teach pilates more regularly moving forward. Her standard time will be on Thursdays at 9:30am ET.
Barre will continue to be taught by Hannah Corbin and Ally Love – but note that both instructors have previously taught pilates classes so there could potentially be crossover. Aditi Shah and Kristin McGee will continue to teach pilates, along with Anna.
Peloton first added Barre classes in September 2020, and then added Pilates classes in December 2020. Live Peloton barre classes began in March 2021.
Are you excited for Peloton's Pulse Hour live barre and pilates classes?
---
Want to be sure to never miss any Peloton news? Sign up for our newsletter and get all the latest Peloton updates & Peloton rumors sent directly to your inbox.