Peloton is currently holding a sale on their cycling shoes (affiliate links). From April 11 through April 14, 2023, members in the United States and Canada can receive a 40% discount off of both the original cycling shoes and the newer Altos cycling shoes.
The Peloton Apparel website has been updated with a new banner advertising the sale, and the news was also shared via their Instagram account. Peloton also sent an email to some members advertising the offer.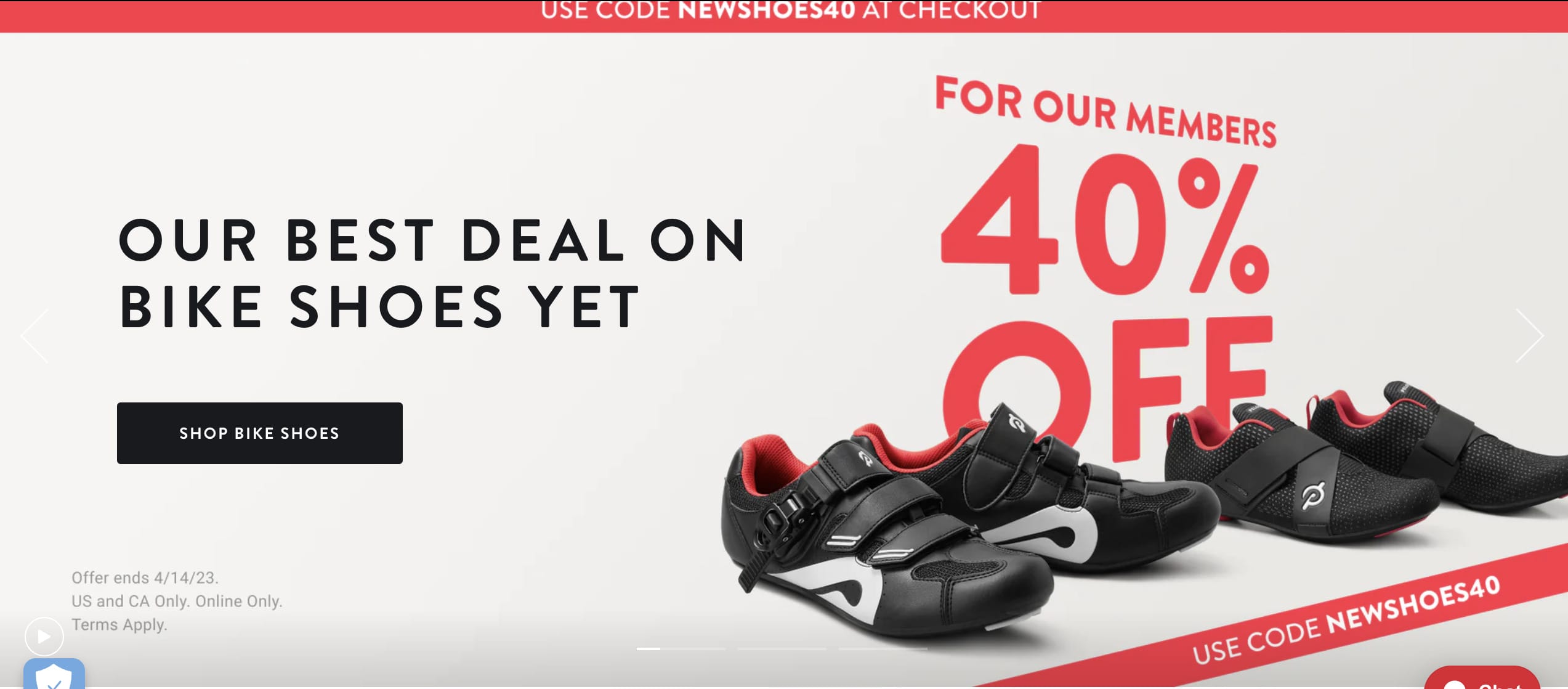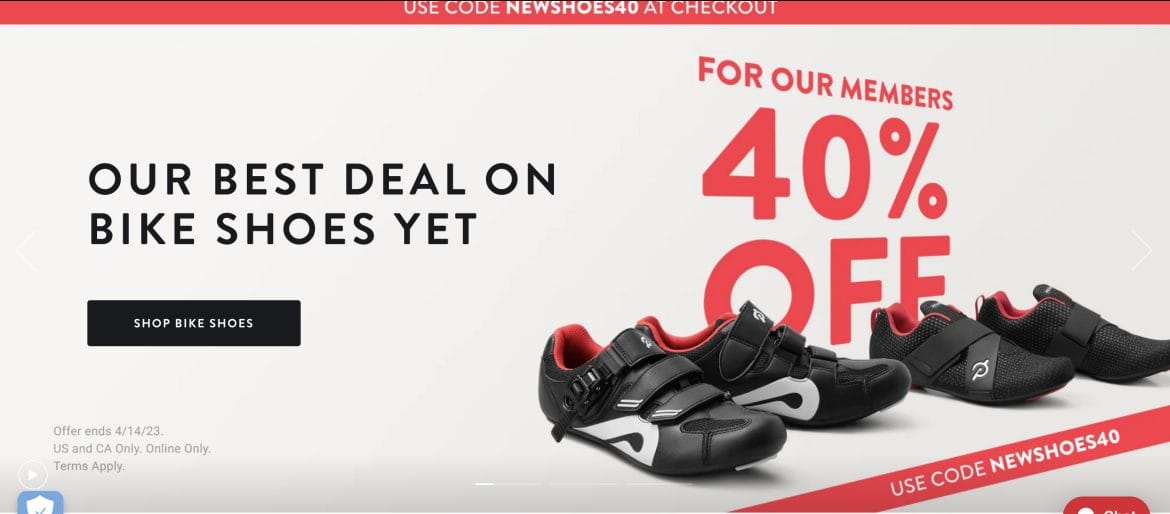 Peloton's original shoes are typically sold for $125, but are available for $75 with this sale. The newer Peloton Altos cycling shoes are normally $145, but can be bought for $87 with this sale.
Customers can activate the offer by entering the code "NEWSHOES40" on the online checkout page. The code works on both the main Peloton website as well as the Peloton Apparel website. As a reminder, Peloton began selling accessory products that were historically only available via onepeloton.com on the Peloton Apparel website in late 2022..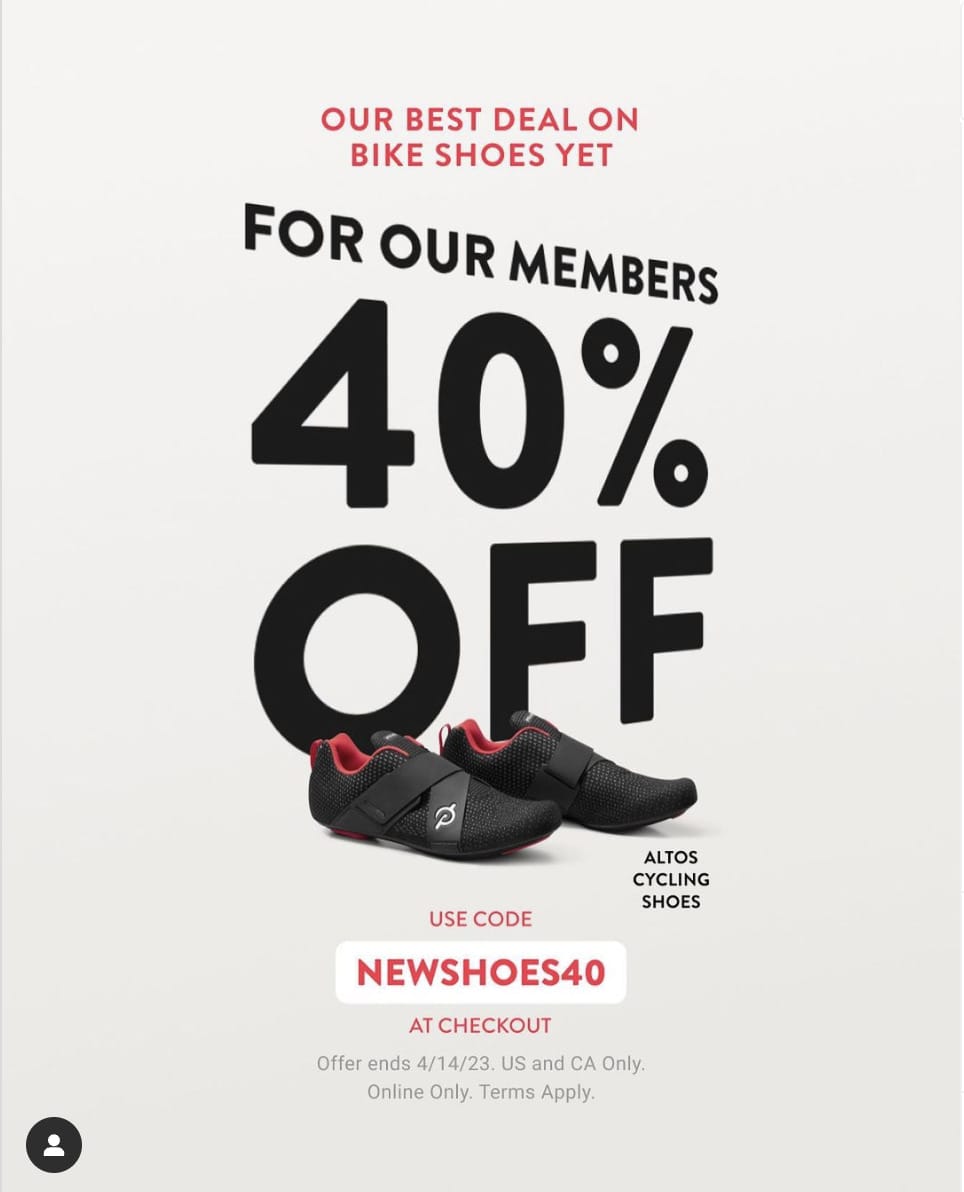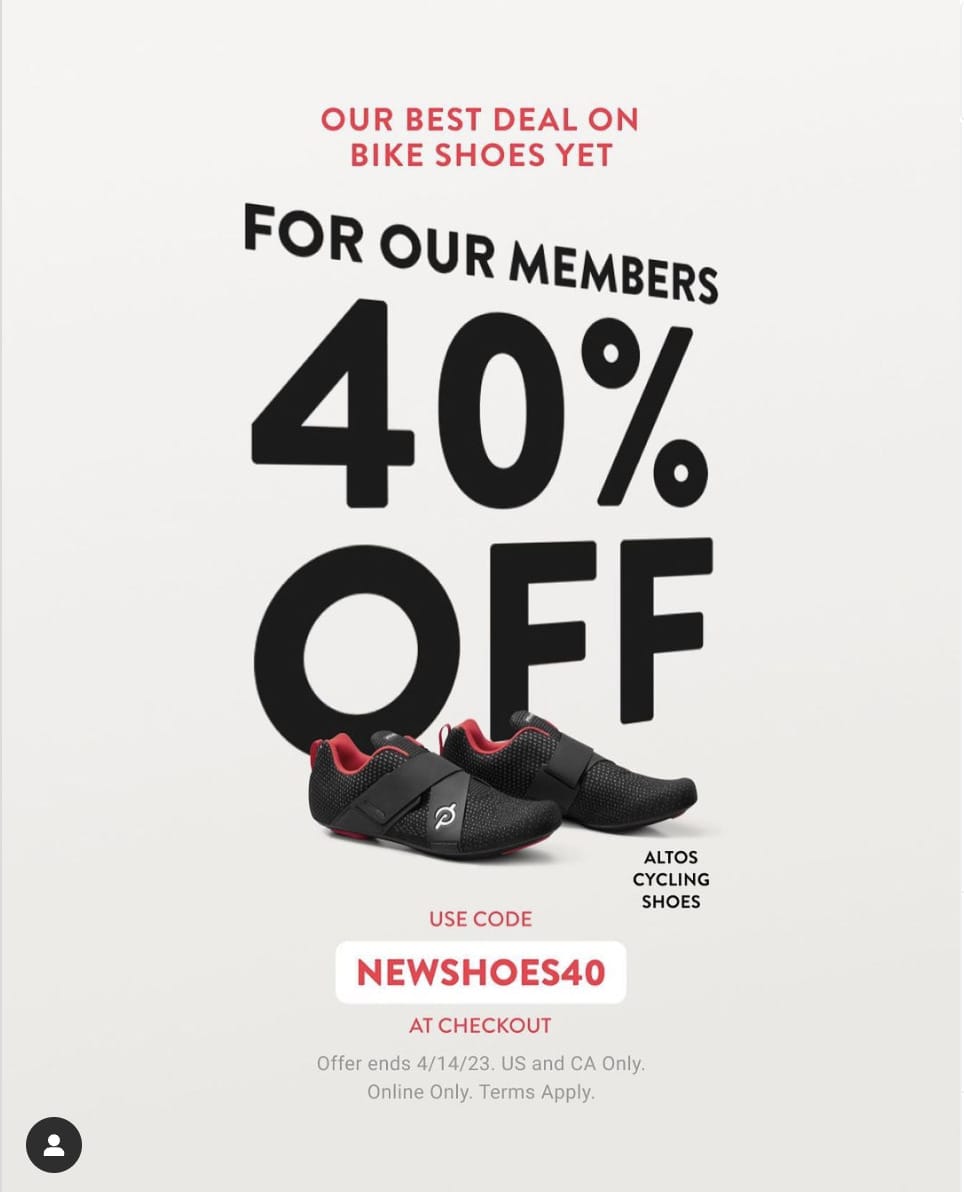 The offer is not available in the United Kingdom, Germany, or Australia at this time.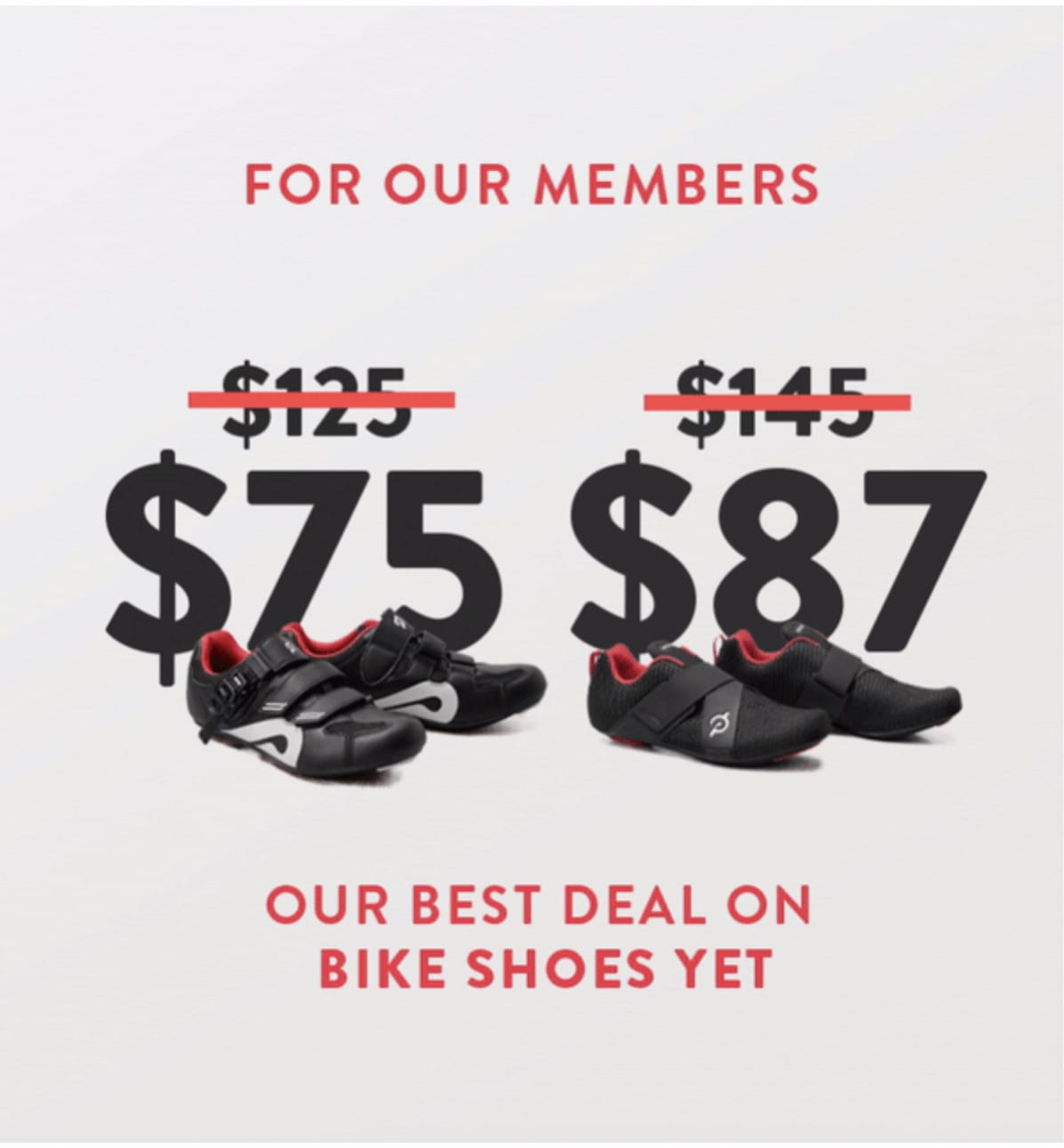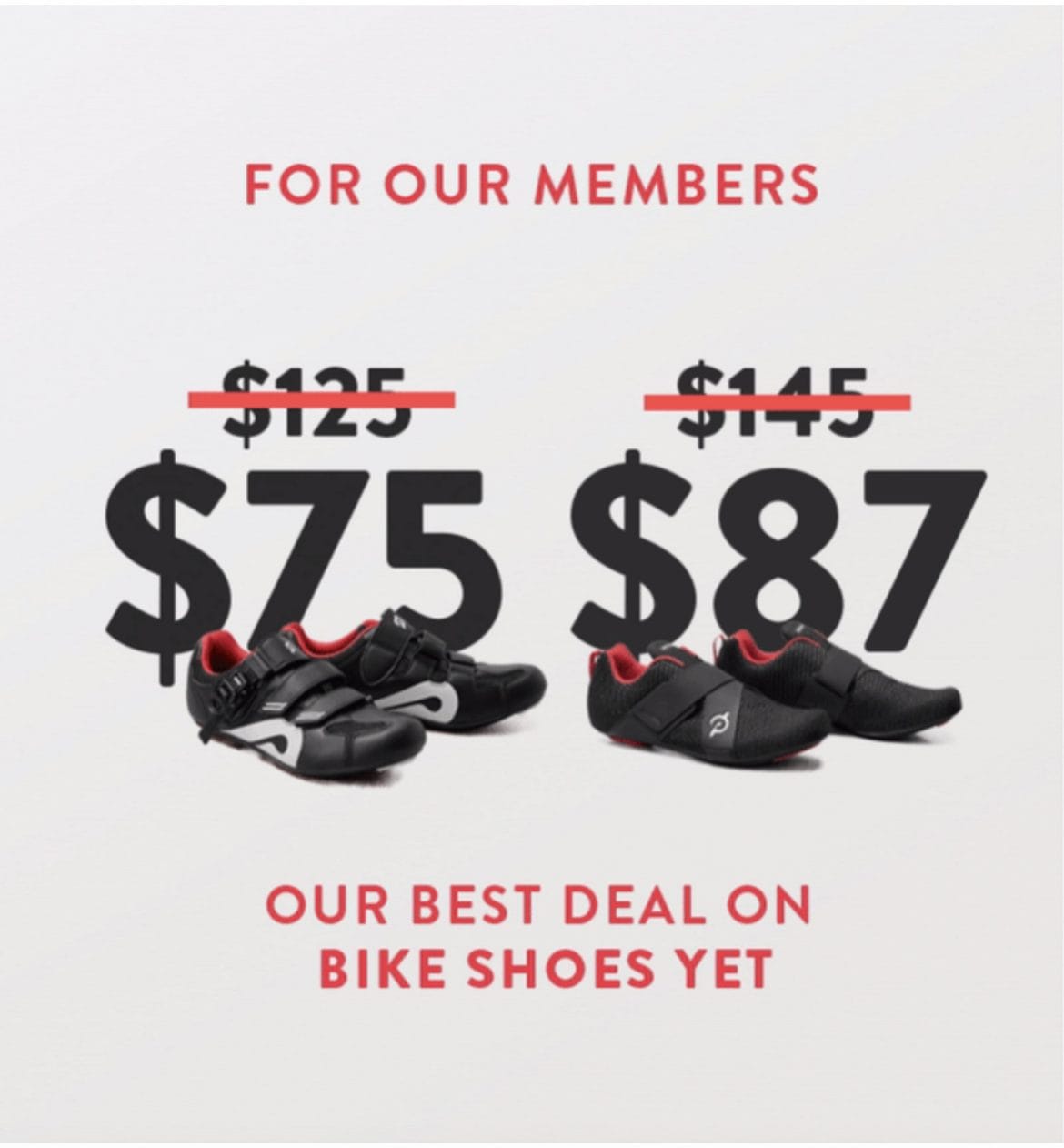 Note that if you have a Marshalls, TJ Maxx, or a Sierra Trading Post Store near you, you may be able to find Peloton cycling shoes at an even lower price. Beginning in late 2022, select Peloton accessory products began popping up in such department stores at a significantly discounted price.
If you're looking to take advantage of the Peloton cycling shoes 40% discount, be sure to do so via the Peloton Apparel website (using discount code NEWSHOES40 ) by April 14.
---
Want to be sure to never miss any Peloton news? Sign up for our newsletter and get all the latest Peloton updates & Peloton rumors sent directly to your inbox.