Peloton instructor Alex Toussaint is releasing a shoe & apparel collection in collaboration with PUMA.
Update – The collection has now officially launched.
He shared the news via Instagram:
I'm so hyped to announce that my @puma X AT GAME SPEED collection is dropping this Saturday 4/15‼️🙌🏾 It's only right we celebrate in person so come through to the Puma NYC flagship store from 3-5PM on Saturday for a special meet and greet and a chance to win something from my personal collection‼️🙏🏾
@pumatraining @puma_nyc
#GameSpeed #ForeverFaster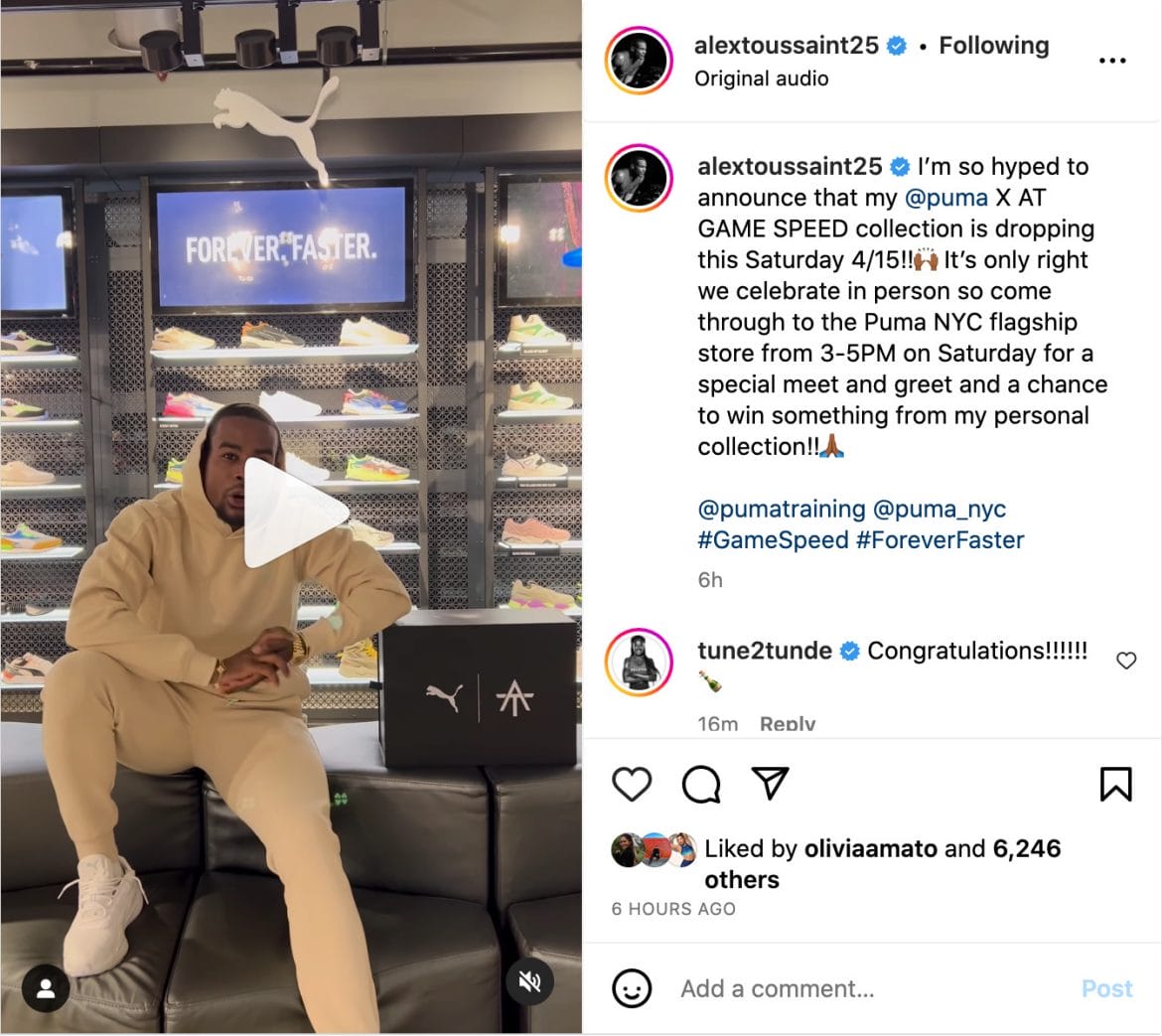 The collection is called the "AT Game Speed" collection and it will be released on Saturday, April 15. It will include shoes, clothing, and other apparel.
You can already view the clothing on PUMA by searching for "toussaint" on the PUMA site. At time of publishing there are 11 items listed, with shoes to be added later. You can also download the PUMA app, and add the items to your wishlist so you're ready for when they are officially available for sale (Thanks to @STUKinaBOX for the tip).
In celebration of the launch, Alex will also be appearing at a meet & greet event at the PUMA flagship store in New York City on the 15th from 3:00-5:00pm. Those in attendance will have the opportunity to meet Alex and win a product from the new collection.
Alex teased this news earlier this year when he shared images of a shoebox and shoe from his home gym. Alex first began working with PUMA in 2021.
It's a busy year for Alex – in case you missed it, we previously shared that he is writing a book that will be released later this year.
Alex's AT Game Speed collection with PUMA will be available for purchase via PUMA's website on Saturday, April 15.
---
Want to be sure to never miss any Peloton news? Sign up for our newsletter and get all the latest Peloton updates & Peloton rumors sent directly to your inbox.