Peloton's collaboration with Verzuz continues this month with the "Ultimate Mix," a series of compilation classes featuring songs from every past Verzuz battle. Peloton made the announcement via Instagram:
This one's gonna be big. Get hyped for the ultimate Peloton Verzuz celebration. For this round, instead of a head-to-head battle, our instructors will be playing a compilation of all their favorite songs from all of the battles. Iconic. Epic. Hits. Sweat to these live and on-demand classes with @benjaminalldis, @andyspeer and @chasetucker starting Feb. 7. Our head-to-head classes are all available in the Verzuz Collection.
This installment will feature three classes: a ride, a run, and a strength class. The instructors will be Ben Alldis, Chase Tucker, and Andy Speer. One class will be live, while the other two will be pre-recorded on demand drops. You can view the complete list of classes below:
Verzuz Ultimate Mix Peloton Classes & Schedule & Workouts – Featured Artist Series
30 min. Verzuz Ultimate Mix Ride – Ben Alldis – 2/7/22 @ 9:00am EST / 2:00pm GMT
20 min. Verzuz Ultimate Mix Upper Body Strength – Andy Speer – 2/8/22 @ 10:00am EST [On Demand]
30 min. Verzuz Ultimate Mix Run – Chase Tucker – 2/9/22 @ 10:00am EST [On Demand]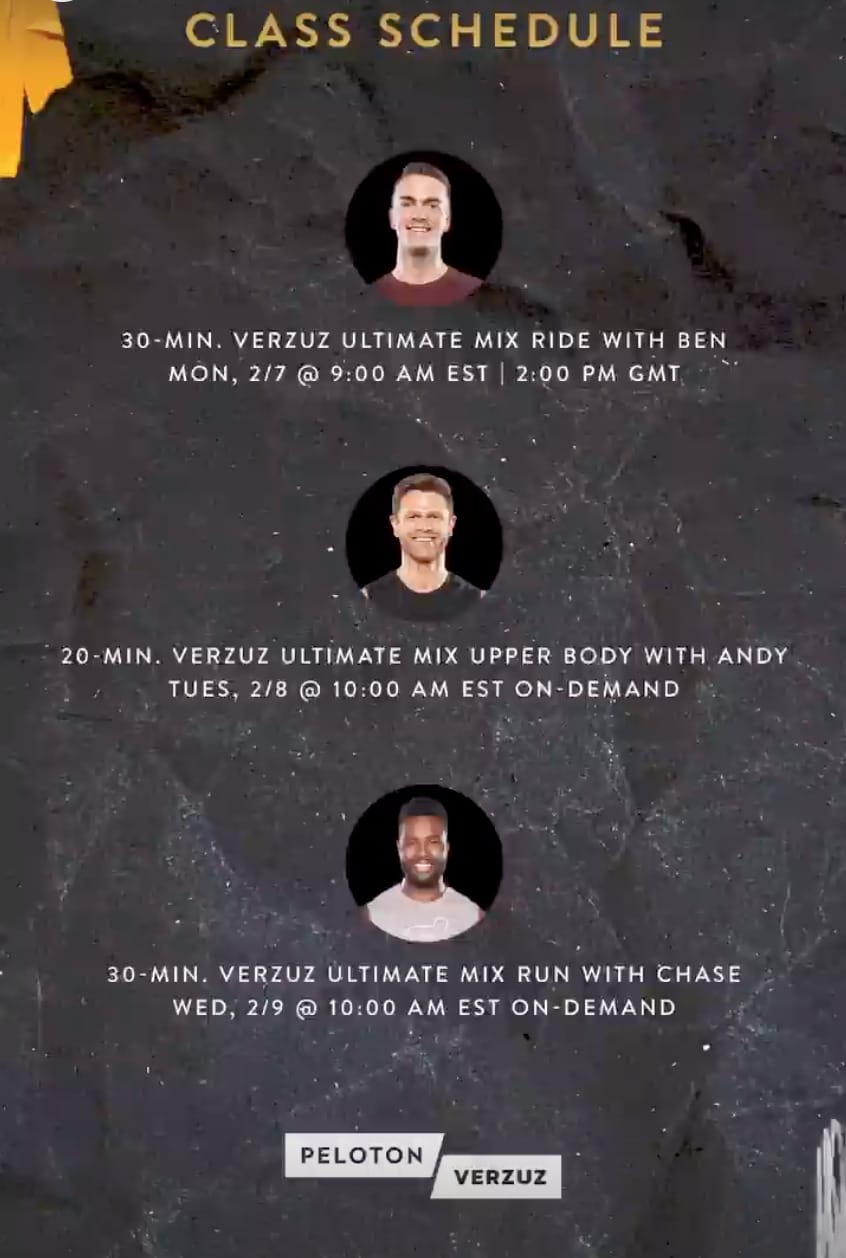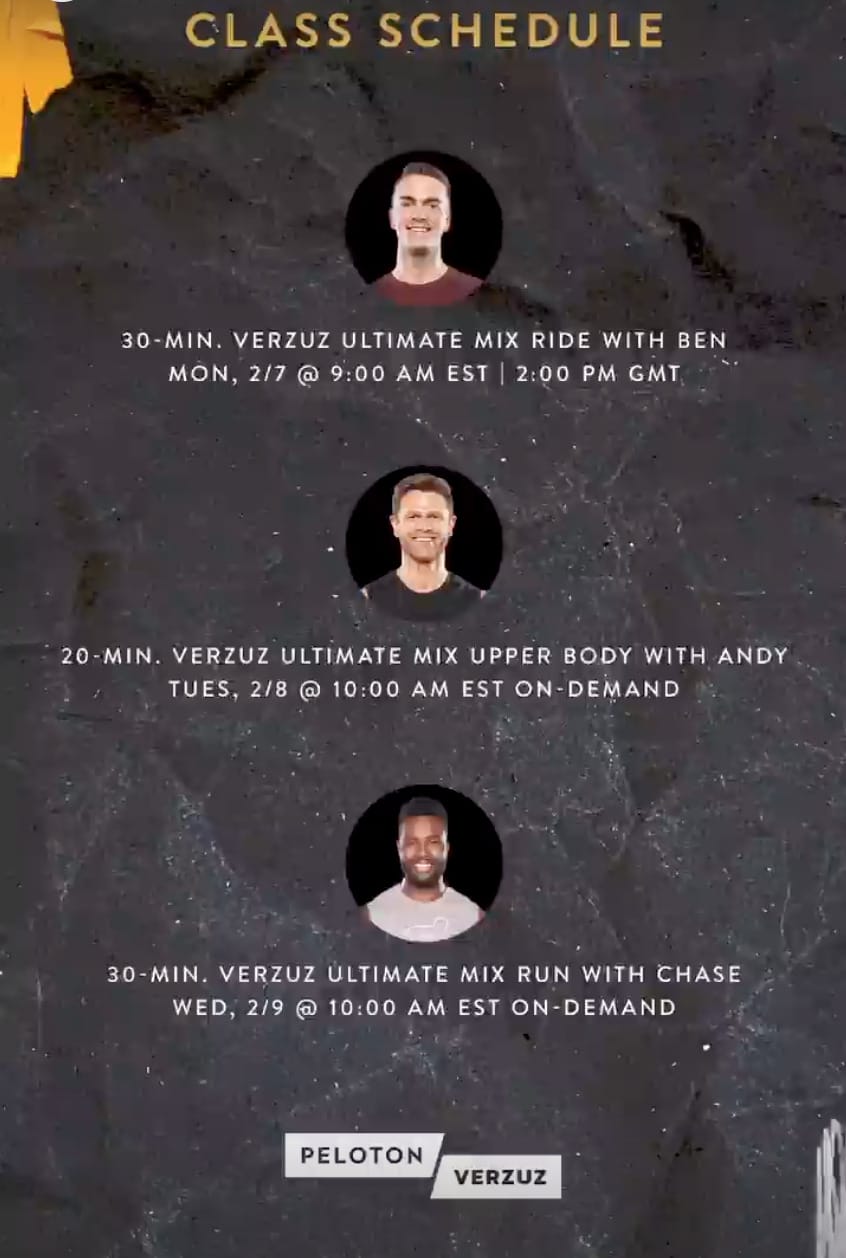 This is the sixth installment of the Verzuz artist series, and members can expect the playlists to feature music from previous Peloton Verzuz classes. Past series have included Too $hort vs. E-40, Rick Ross vs. 2 Chainz, John Legend vs. Alicia Keys, Timbaland vs. Swizz Beats, and Brandy vs. Monica. All of these classes can be easily viewed in Peloton's Verzuz Collection.
Members receive special badges for completing Verzuz classes. As always, you can view the complete list of available badges in our guide.
If you're interested in checking out other featured artist series, be sure to check out our complete list!
---
Want to be sure to never miss any Peloton news? Sign up for our newsletter and get all the latest Peloton updates & Peloton rumors sent directly to your inbox.