This morning, Peloton shared a cryptic teaser across social media, teasing that it would be "a very happy Christmas".
Update – This artist series has officially been confirmed as The Beatles. Full details & class list here.
The post instantly set off speculation on social media, with some hoping that the animation of the T in the logo might mean that the Peloton Rower would finally be announced, with others hoping it might mean Taylor swift.
Most of the speculation centered firmly on it being a special Peloton x The Beatles collaboration though, as part of Peloton's artist series. The audio track, when played in reverse, sounds very much like a Beatles song, and some of the graphics included, as well as the T at the end, seem to pay tribute to "The Yellow Submarine". Peloton has previously worked with Beatle Paul McCartney as well, with the "Paul McCartney & Wings" ride with Denis Morton last summer.
However, thanks to The Beatles themselves, it seems we can stop speculating. Less than an hour after Peloton made their post on Facebook, The Beatles official page shared the post. There's no reason for this to happen unless it's a Beatles Ride/Run/Yoga/Strength, so consider it 99.999% confirmed that we'll be seeing a series of Peloton & Beatles rides & classes launch on Christmas Day.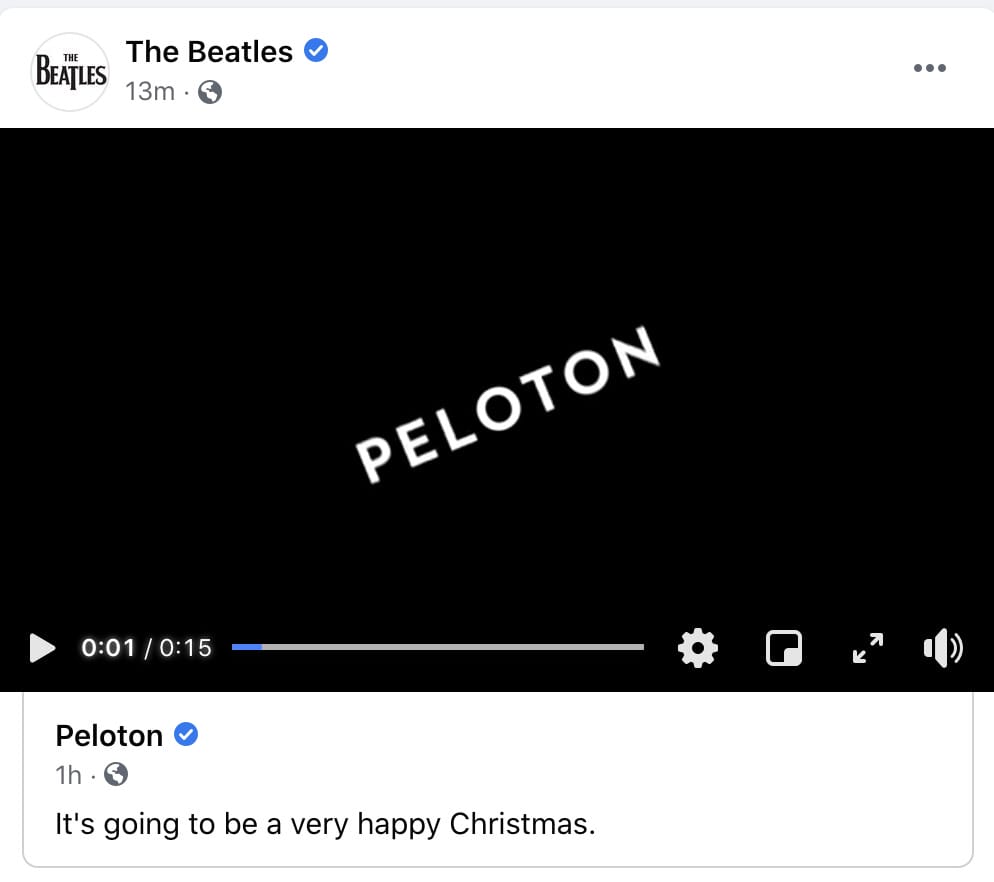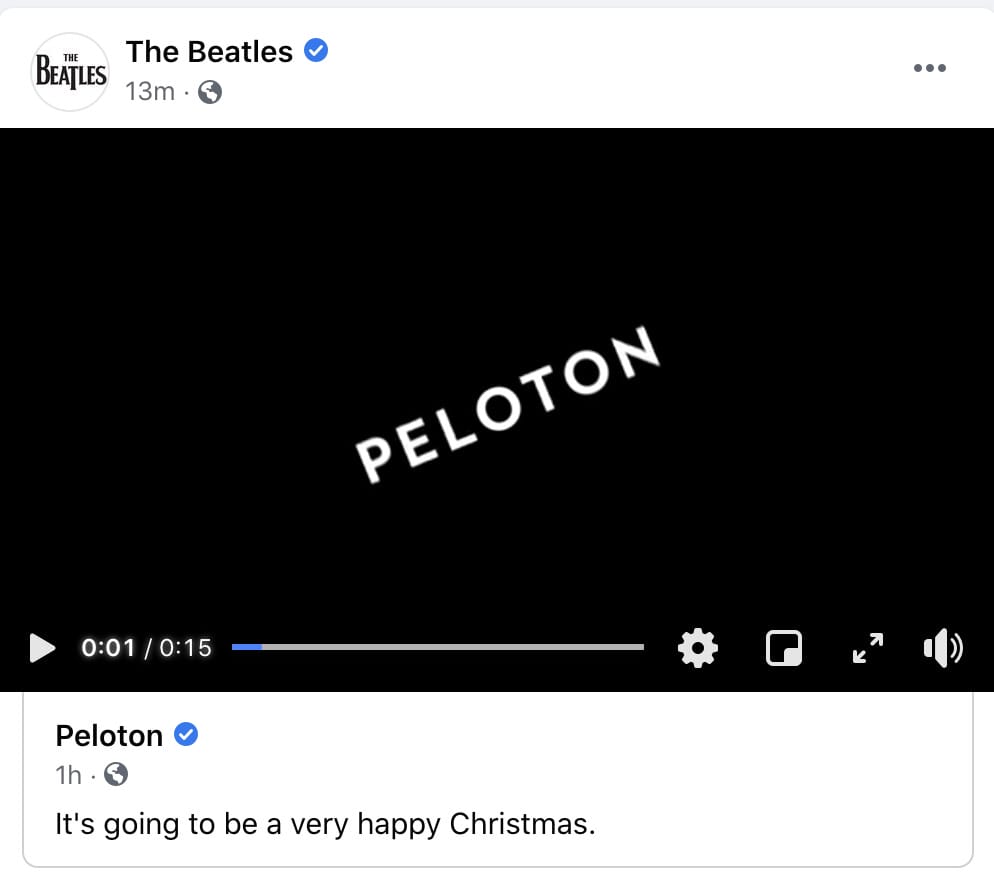 Now the question turns to which instructors will teach it? Leanne Hainsby shared a teaser post of some big news soon, so this could point to her being one of the coaches.
You can find the full list of other featured artist series classes here.
---
Want to be sure to never miss any Peloton news? Sign up for our newsletter and get all the latest Peloton updates & Peloton rumors sent directly to your inbox.