Peloton showrooms have been closed since mid-March due to the COVID-19 pandemic. 3 months later, Peloton has begun reopening some of those stores around the globe, as local conditions allow. This week, Peloton posted the following update to their status page.
Some of our showrooms in select locations have reopened but require scheduling an appointment in advance. Please visit www.onepeloton.com/showrooms for updated hours and to schedule an appointment.
Peloton UK started with the opening of their London showroom on June 22nd. At time of publishing, all of the showrooms in the United Kingdom are now open. Peloton Germany has also mostly completed their reopening process, with all stores except Berlin being open for business. Peloton Canada has opened about half of their showrooms – but the remaining stores are all listed as reopening soon.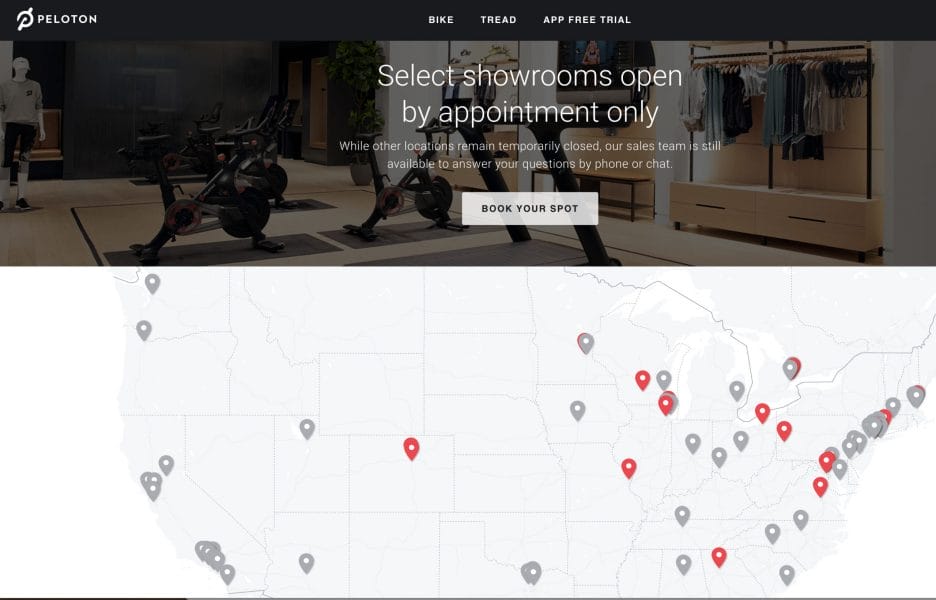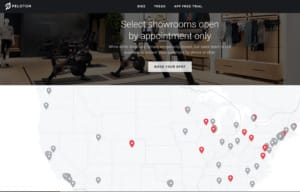 In the United States, the majority of Peloton showrooms are still closed. However, a few states have begun their reopening process, and Peloton is following suit. So far, the states of Colorado, Connecticut, Illinois, Maryland, Massachusetts, Minnesota, Missouri, New York, Ohio, Pennsylvania, Virginia, and Wisconsin have at least one showroom open. Some of those states have all their showrooms open, while others like New York, have only a single store that has been able to open back up.
You'll want to head over to Peloton's showroom page for the latest on opening information, but check back as it changes daily. And we'd recommend calling a showroom before you head that way, as this information is subject to change rapidly as local and state governments modify opening requirements. For example, the Peloton showroom had re-opened in Atlanta, Georgia last week. This week it was forced to re-close again.
As a reminder, Peloton recently delayed launch of the new Tread & rower due to the pandemic. On the most recent investor call, they stated that one of the requirements for the launch was that most of their showrooms be open again. There are likely other requirements and conditions as well, but this is one step in the process Peloton will need to take to start launching new products again.
---
Want to be sure to never miss any Peloton news? Sign up for our newsletter and get all the latest Peloton updates & Peloton rumors sent directly to your inbox.