This morning, Peloton launched a brand new training program titled "You Can Run Outdoors". This is a companion to their existing "You Can Run" program – with the difference being the new program consists entirely of outdoor audio runs, so you can do you training through the program outside.
You are able to join the training program on Peloton's website here.
Peloton's email announcing the program describes it as:
Build your running routine in our new eight-week Program designed for beginners. This addition to the You Can Run Program was made specifically for outdoor runs and sets your goal to run comfortably for 30 minutes without stopping.
Your coaches in the program will be Marcel Dinkins, Matty Maggiacomo, Matt Wilpers, Jess Sims, Selena Samuela, Jess King, Becs Gentry, and Kirsten Ferguson. You'll have two runs with each coach.
Like all other Peloton training programs, these classes are "exclusive" to the program and locked inside the program system – the app tries to prevent you from skipping ahead and taking them. However, we have a full list of all the classes available. If you visit any class on your phone, it will take you directly to that class where you can go ahead and take it at your own pace. Note that you won't get a badge if you skip ahead – you'll have to follow the 2 class a week pace through the program for the badge!
You can see the full You Can Run Outdoor Peloton training program and take any class from the program here.
Have you tried any of Peloton's training programs?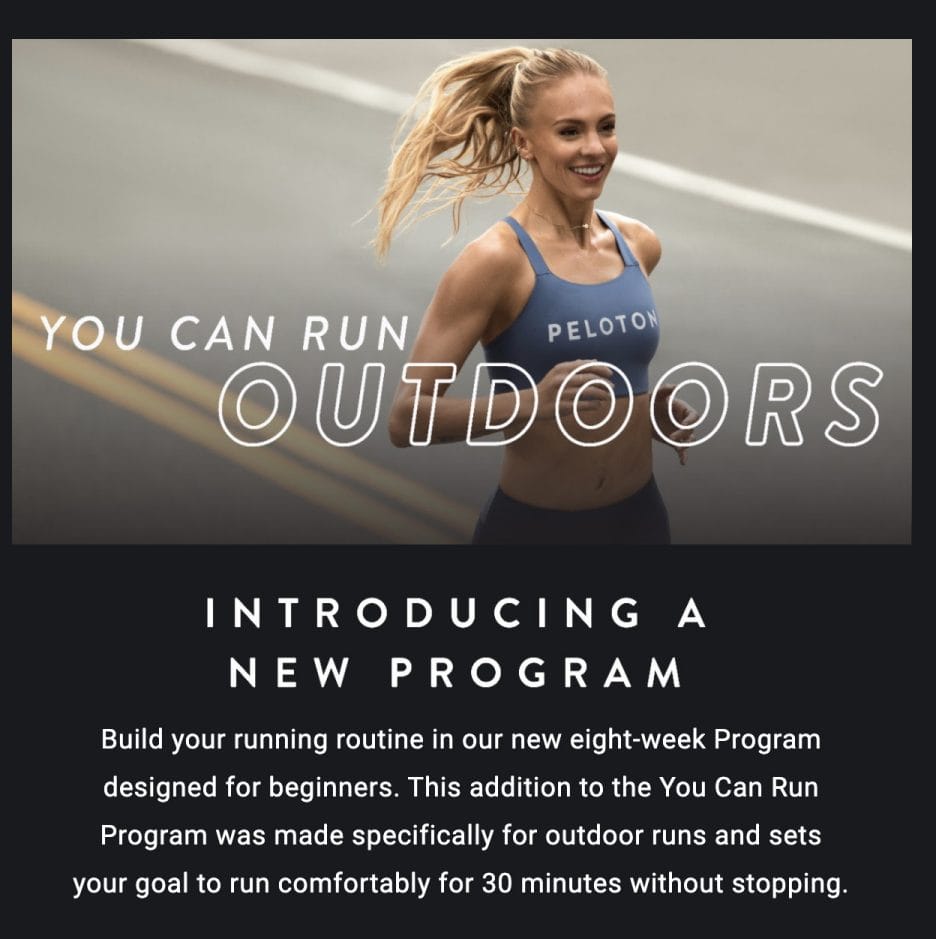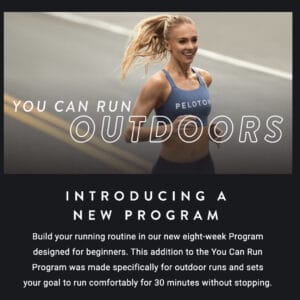 ---
Want to be sure to never miss any Peloton news? Sign up for our newsletter and get all the latest Peloton updates & Peloton rumors sent directly to your inbox.