Since Peloton's new scheduling feature was released a month ago for iOS, we've been hearing three big feature requests so far. One: Release it for Android. Two: Make the list of scheduled classes available on the Bike & Tread. Three: Provide a way to edit the schedule.
Peloton is addressing that third request with an update that was released this week for the Peloton Digital iOS app. Before this update, when you viewed a class you have previously scheduled, that was all you could do: view it. Now, there is an Edit button in the top right corner.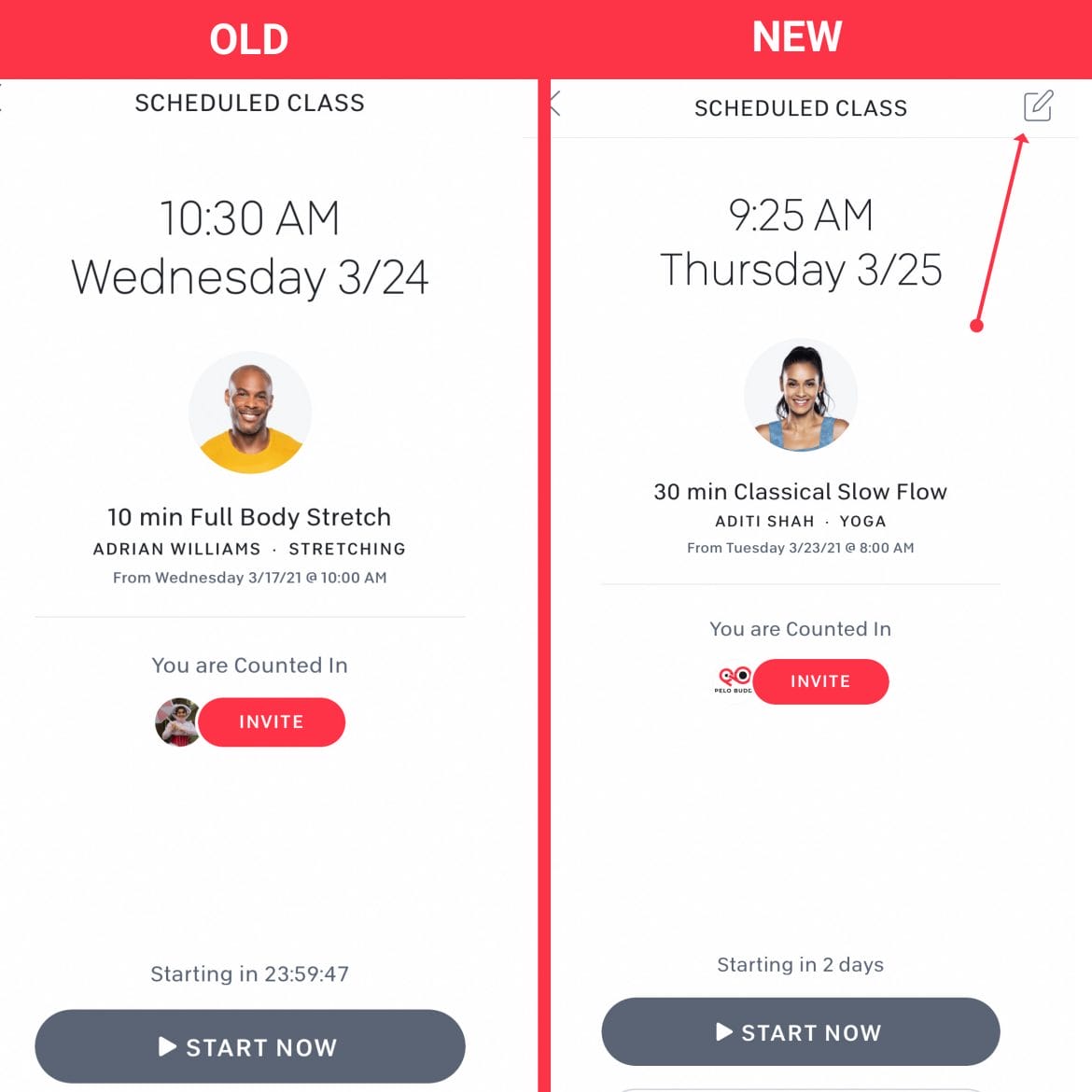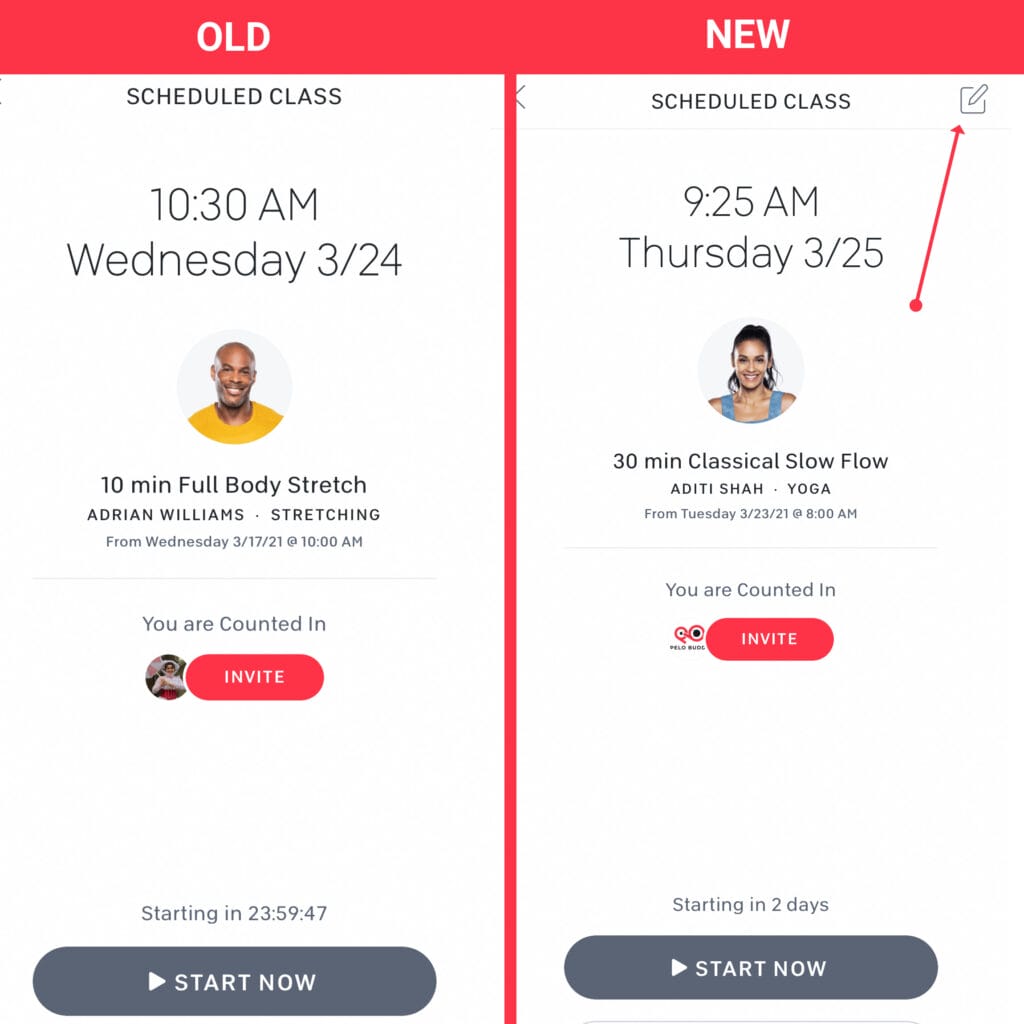 Clicking this button brings up a popup that allows you to either remove the class from your schedule, or reschedule it for a different date. You can pick any time in the next two weeks for when you want to reschedule it for.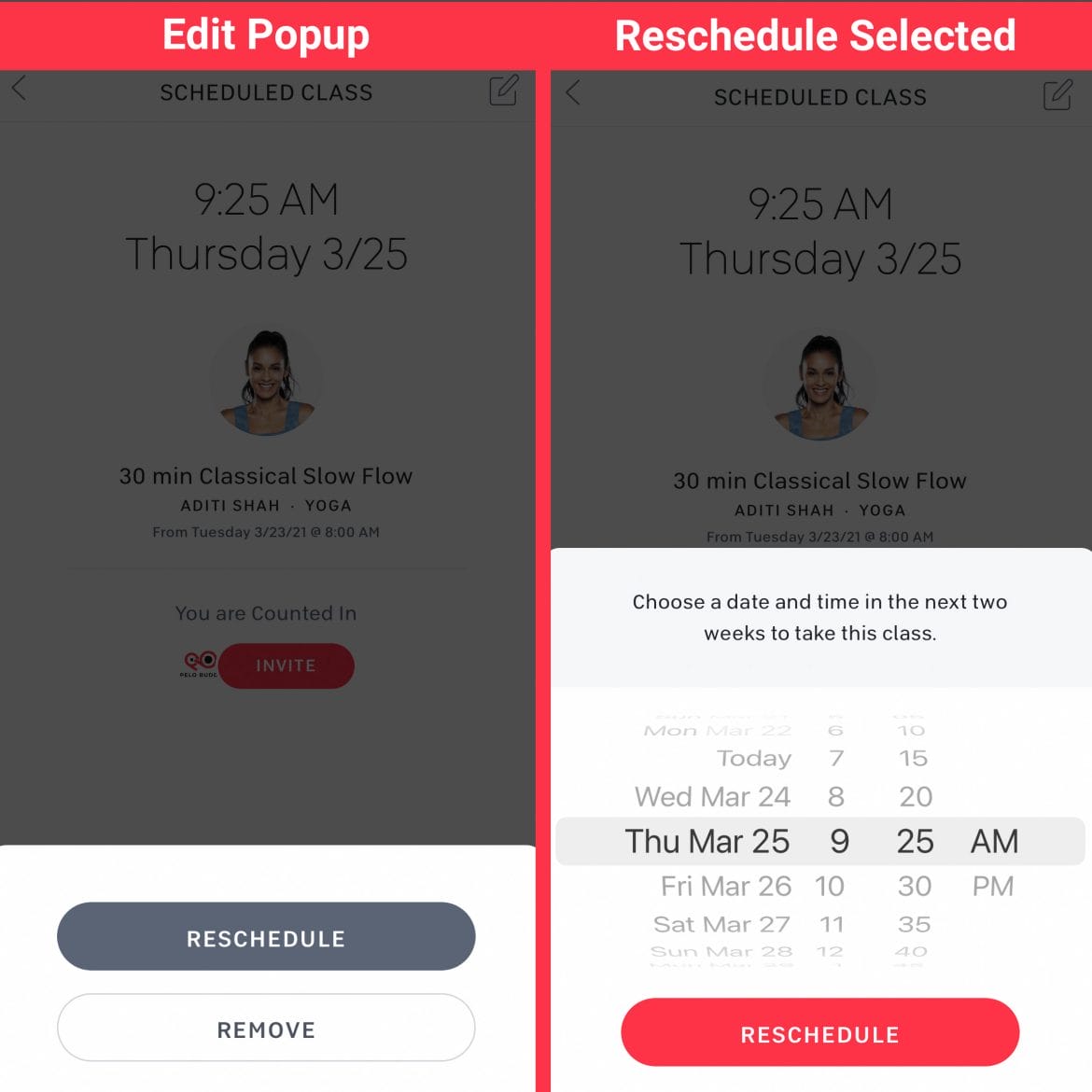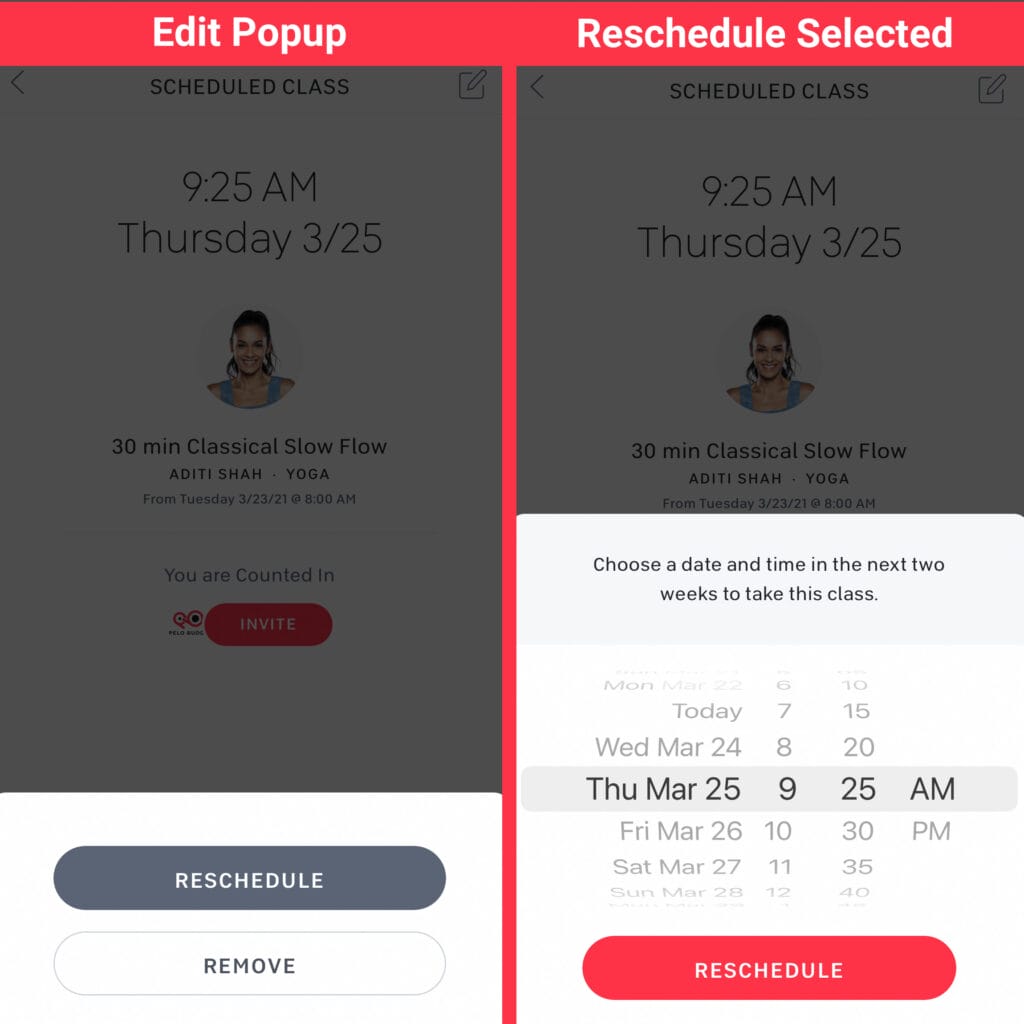 This is the second update related to scheduling since it was released last month. Two weeks ago scheduling received an integration with Sessions, so any class you schedule could be taken as a Session on the Bike or Tread.
This new capability is available in version 15.1.0 of the Peloton Digital iOS app. The official release notes say this about the update:
Modify Your Schedule: Easily reschedule or remove classes when you tap the edit icon on your scheduled classes.
In addition, Peloton is also adding the ability to locate any Facebook friends who have a Peloton as well and friend them.
Find your friends when you connect your Facebook account directly from the app. Navigate to the More tab to get started.
Unfortunately, Peloton's scheduling feature is still not available for Android users at this time.
Also unfortunately, there is currently no way to see the list of classes you've scheduled on the Bike or Tread – that feature (currently) remains only available to see on an iPhone or iPad.
---
Want to be sure to never miss any Peloton news? Sign up for our newsletter and get all the latest Peloton updates & Peloton rumors sent directly to your inbox.