One of the big announcements of Peloton Homecoming this years was the introduction of Peloton Programs 2.0. Some of the new enhancements included badges for completing programs, a new user interface & progress card, and some brand new programs, including Build Your Power Zones & You Can Run.
At launch, the new programs were only available on the Peloton Bike, Peloton Tread, and iOS app. However, this week Peloton added the ability to view and join programs through the main Peloton website: https://members.onepeloton.com/programs.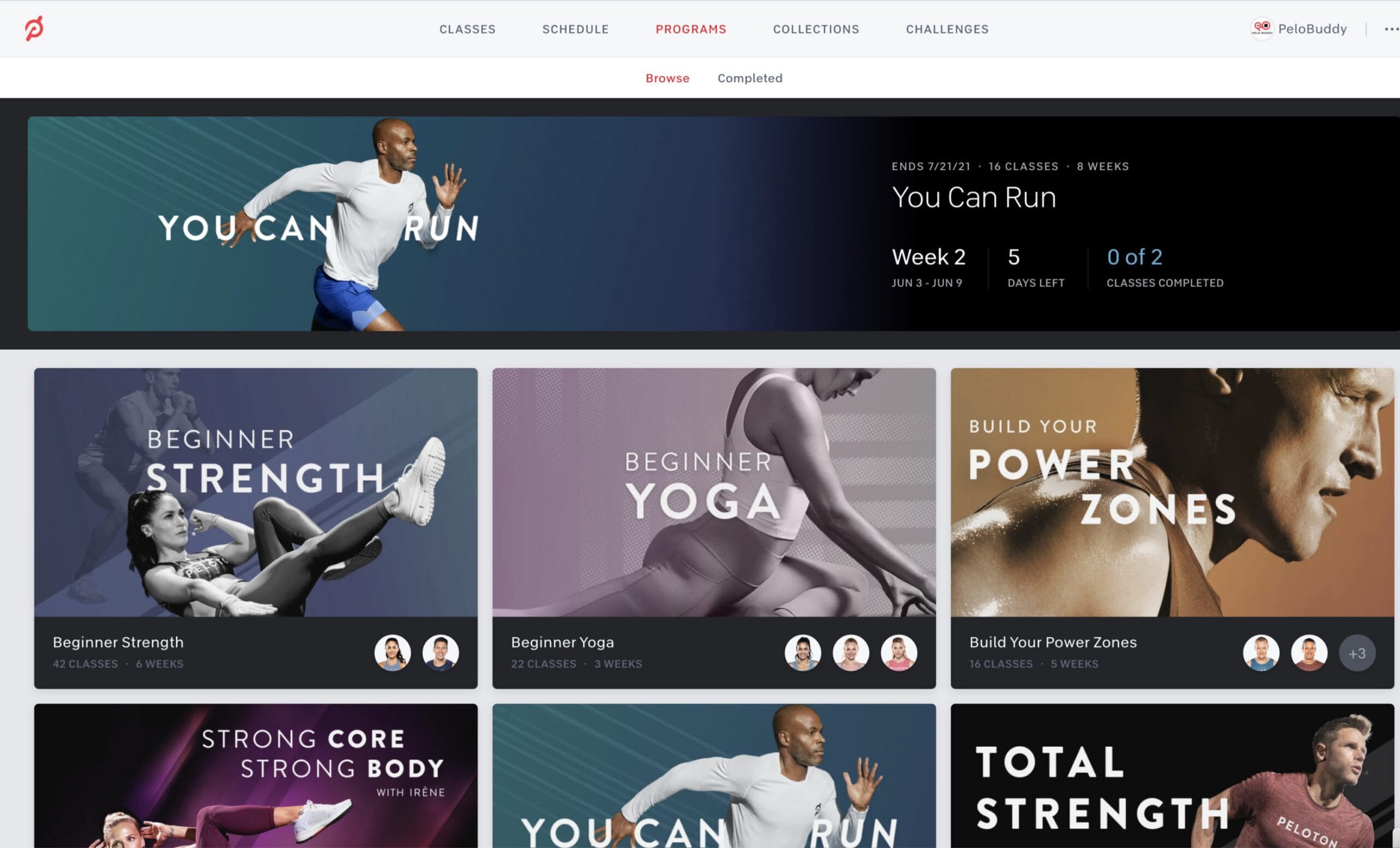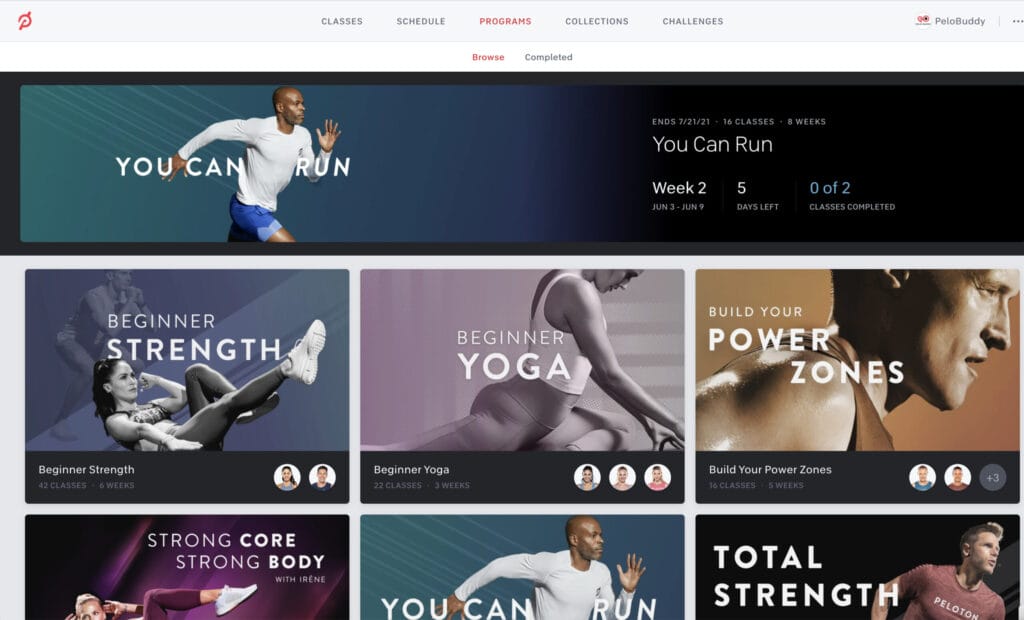 This addition means all Peloton users can now join and use the new programs if they want to – or check in on their status if you are away from your Bike & Tread. You can access your report card, browse through the classes in the program you've unlocked, and see an overview of upcoming classes.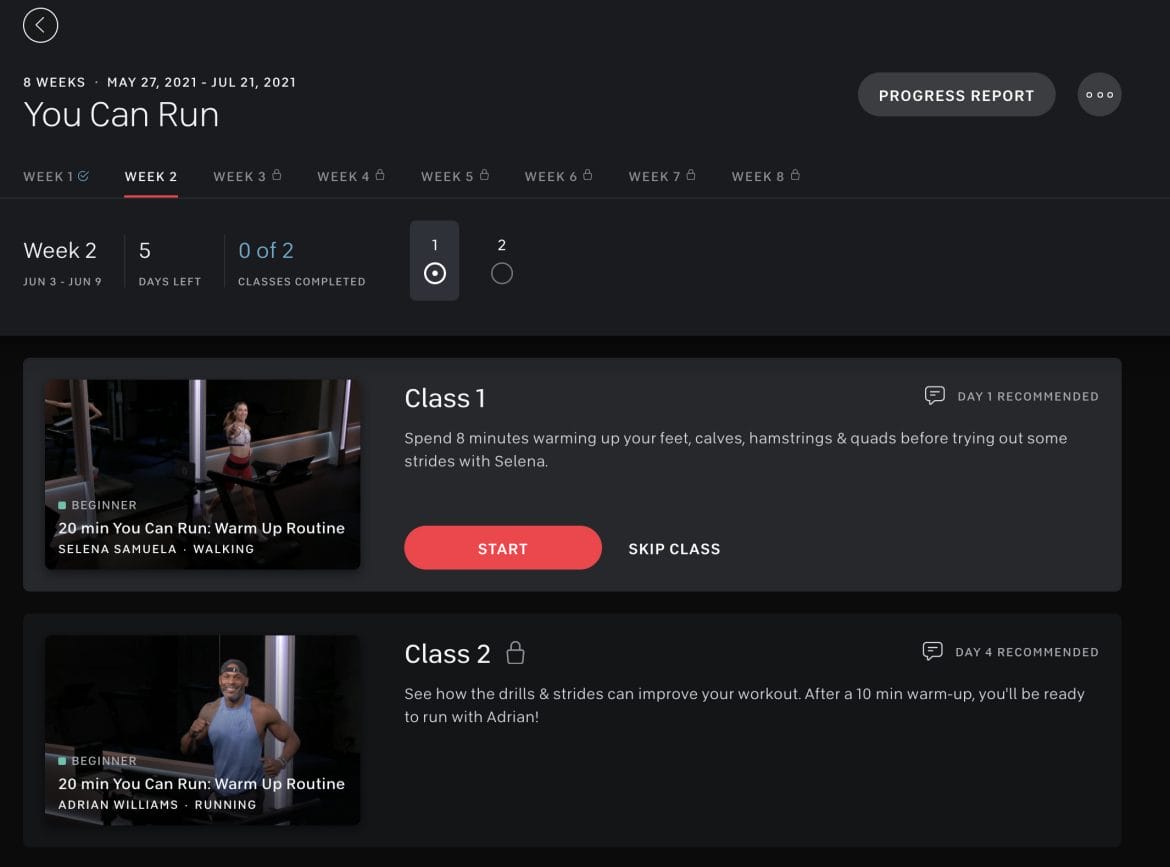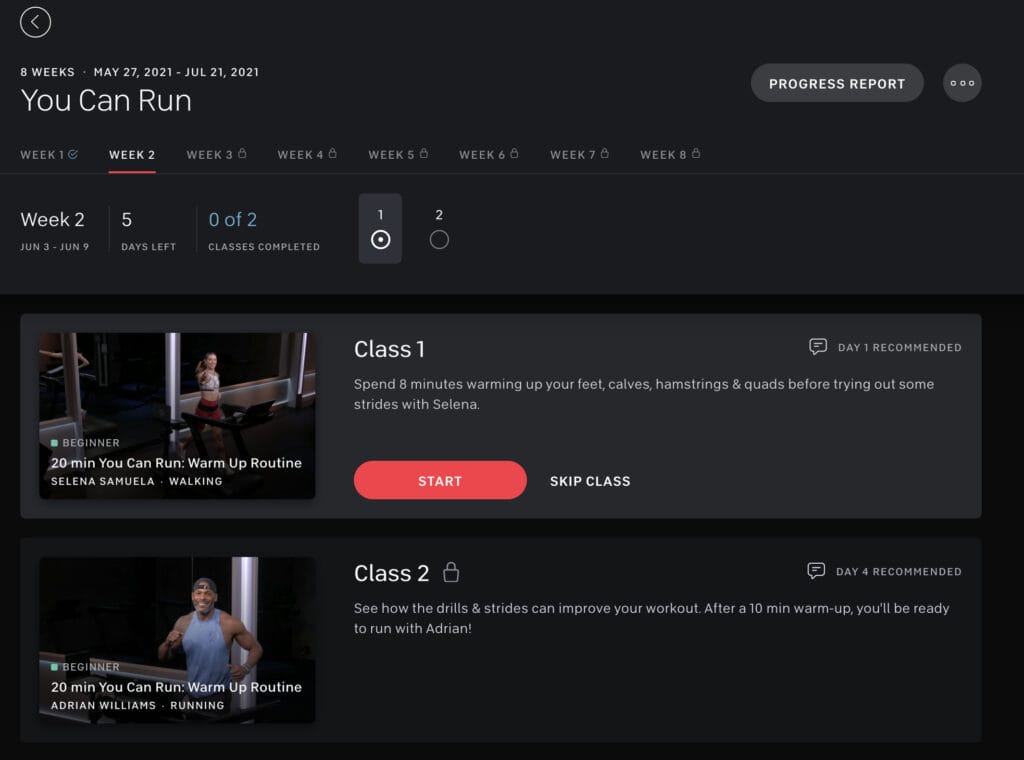 While Peloton continues to add new features and bring the new format to all platforms – not everyone was pleased with how the programs were rolled out. People who were in the middle of old programs found themselves locked out overnight, unable to continue where they were. The new programs also don't allow you as much flexibility skipping around the program – you are unable to skip to the next week until 7 days has passed, even if you have taken all the classes already.
If you are curious what programs are available, you can see our full list of Peloton Programs here. In addition, you can see the full schedule of classes for any programs. And if you'd like to unlock a Peloton program, you can see our workaround here.
---
Want to be sure to never miss any Peloton news? Sign up for our newsletter and get all the latest Peloton updates & Peloton rumors sent directly to your inbox.