Update – Peloton has temporarily removed the Spotify page for the podcast. Look for it to pop back up just prior to whenever it officially launches.
Peloton appears to be gearing up to launch its very first podcast. "Fitness Flipped" is now viewable on Spotify, and a teaser was released on Monday.
The 15 second teaser is a montage of quotes from various instructors, including Becs Gentry, Dr. Chelsea Jackson Roberts, and Alex Toussaint. Based on the description, members can expect two new episodes per week: a deep-dive into a singular topic on Tuesdays, and a member interview on Thursdays. Cycling and Bike Bootcamp instructor Tunde Oyeneyin will host.
The full show description reads:
"Fitness Flipped," a Peloton Studios Original, is where we flip the script on all the things we think we know about fitness. Each week Peloton Instructor, athlete, author & host Tunde Oyeneyin will sit down with some of the most interesting experts and personalities from the world of fitness and beyond (Olympians! Musicians! Sociologists! Comedians! Actors!) to challenge and transform some of our own ideas about health, strength and mental wellness, and maybe even ourselves. What does it really mean to be strong? Does competition actually have anything to do with winning? Is the most important thing about pushing hard actually rest? Together, we'll find out.


Every Tuesday we will dive deep on a topic and on Thursday you will hear a story from a Peloton Member about their lived experience.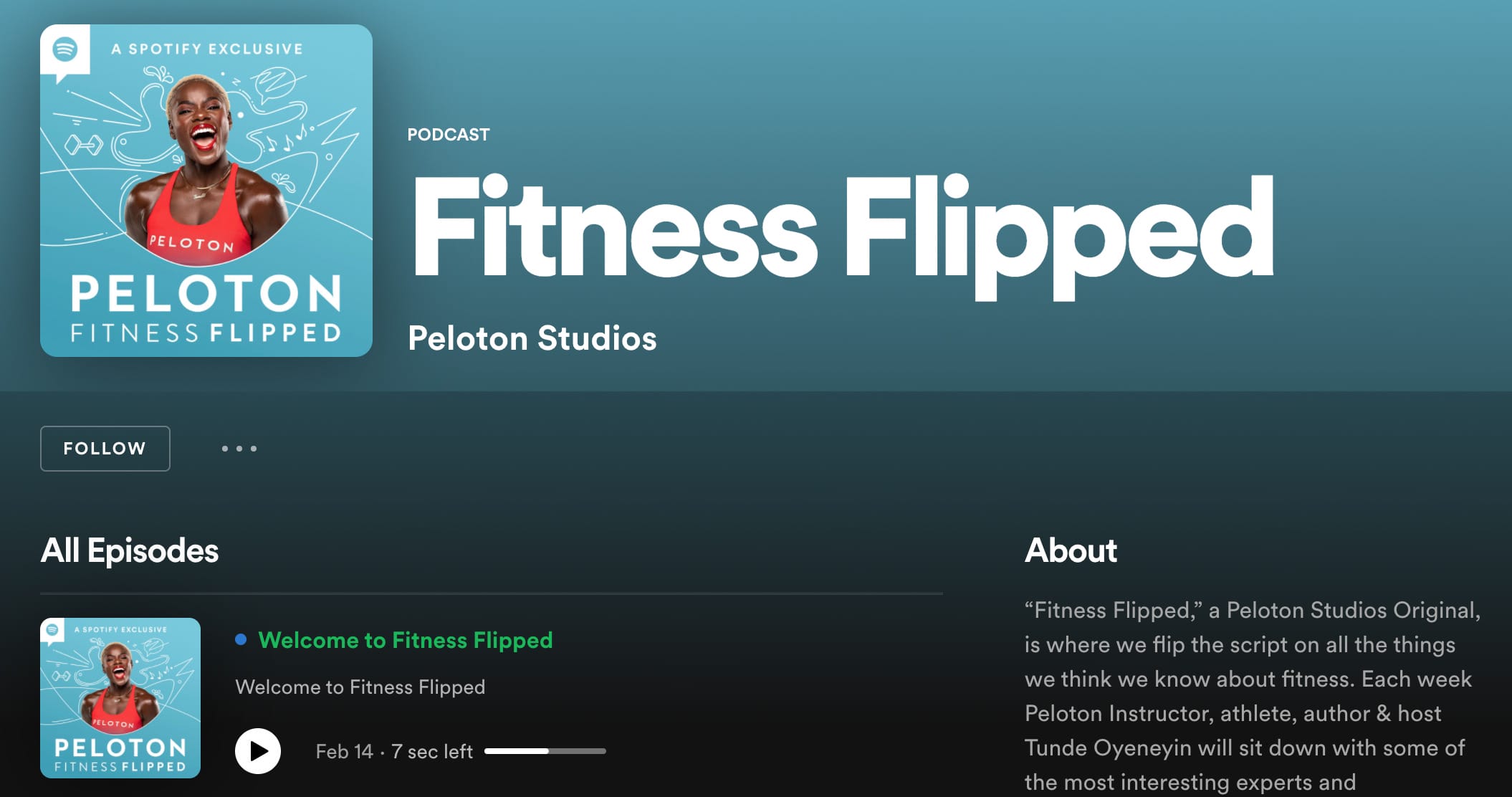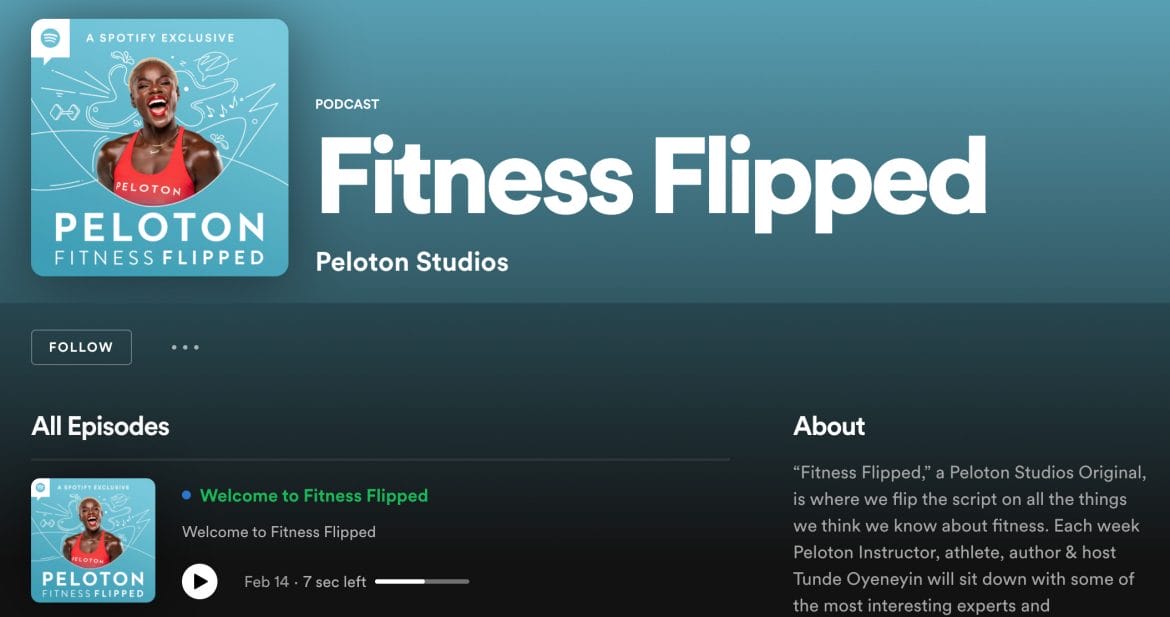 This is the latest collaboration in Peloton's evolving partnership with Spotify. Back in November 2021, Peloton landed a featured spot on Spotify's Workout Hub along with instructor-curated playlists made especially for Spotify users. Peloton also released a "Find Your Instructor" quiz, which matches users to the Peloton instructor who most closely aligns with their music taste and workout habits.
As a reminder, Pelo Buddy also has a weekly podcast called "Pelo Buddy TV" and new episodes are released every Sunday. You can check out past episodes on the Pelo Buddy TV page. Be sure to subscribe on YouTube, and each episode is available wherever you go for your podcasts. You can also find direct links to the show on your favorite podcast player here.
Special thanks to member #sweatydesi for the tip on Peloton's new podcast! Will you be tuning in?
You can find the new Peloton podcast show, Fitness Flipped, on Spotify here.
---
Want to be sure to never miss any Peloton news? Sign up for our newsletter and get all the latest Peloton updates & Peloton rumors sent directly to your inbox.