This morning, WWD reported that Peloton will be launching a new apparel line for Black History month. The article reports it should launch sometime today (January 28th).
Update: We just saw a reference made to a potential 10:30am ET release time.
The line will feature 18 different items. The items were created by four different artists – each who teamed up with two different instructors to create unique pieces.
The artists are Temi Coker from Dallas, who creates works based on his upbringing in Nigeria and his love of African culture. He developed his work — Light the Way — with Jess Sims and Chelsea Jackson Roberts and it is intended to speak to the power of education within the Black community.


Hust Wilson from Johannesburg is a self-taught lettering artist and designer. He collaborated with instructors Adrian Williams and Tunde Oyeneyin on Bring Your Whole Self, which is intended to embody the stories, colors and words of the instructors.


Monica Ahanonu from Los Angeles is an illustrator with expertise in color theory, vector illustration and design. Her collection, United We Move, was designed with instructors Ally Love and Hannah Frankson, and represents the beauty created when people from varying Black cultures come together to move as one.


Sanford Greene from Lexington County, S.C., is also an illustrator who specializes in comics and has worked for Marvel, DC, Dark Horse and Image Comics. He teamed with instructors Chase Tucker and Alex Toussaint on Come Into Your Power, which features God and Goddess creations.
Peloton's VP of apparel, Jill Foley, said this about the collection: " This collection seeks to shine a light and honor the vast experiences within the Black diaspora through art — something that is of such vital importance during these pivotal times. I am very proud of what our entire team has been able to create."
Last year Peloton featured the art of Jean-Michel Basquiat.
You can find the apparel here.
This was originally reported by WWD.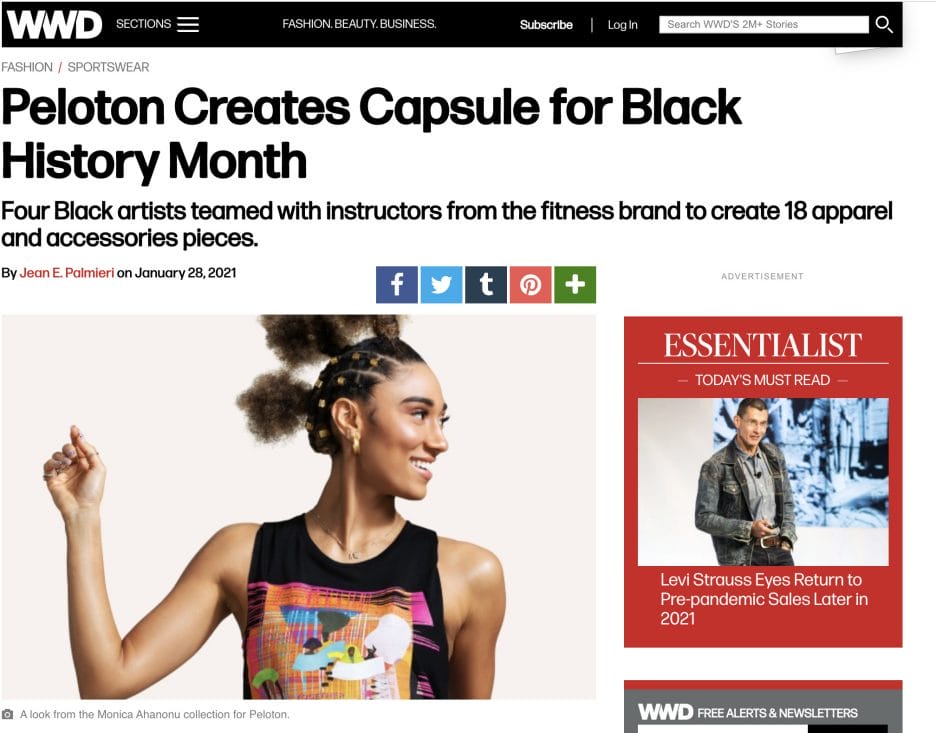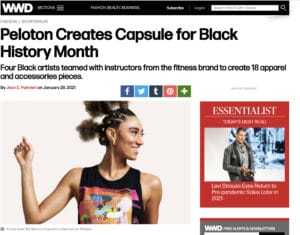 ---
Want to be sure to never miss any Peloton news? Sign up for our newsletter and get all the latest Peloton updates & Peloton rumors sent directly to your inbox.