Last July, we reported that one of Emma Lovewell's core classes had been taken more than 1 million times. That 10 minute core strength class from 4/30/19 @ 3:00 PM ET was the first to hit that milestone.
Today, another one of Emma's classes has been taken a million times. The newest class in the million-views club is Emma Lovewell's 5 minute core strength class from 5/27/19 @ 9:00am ET.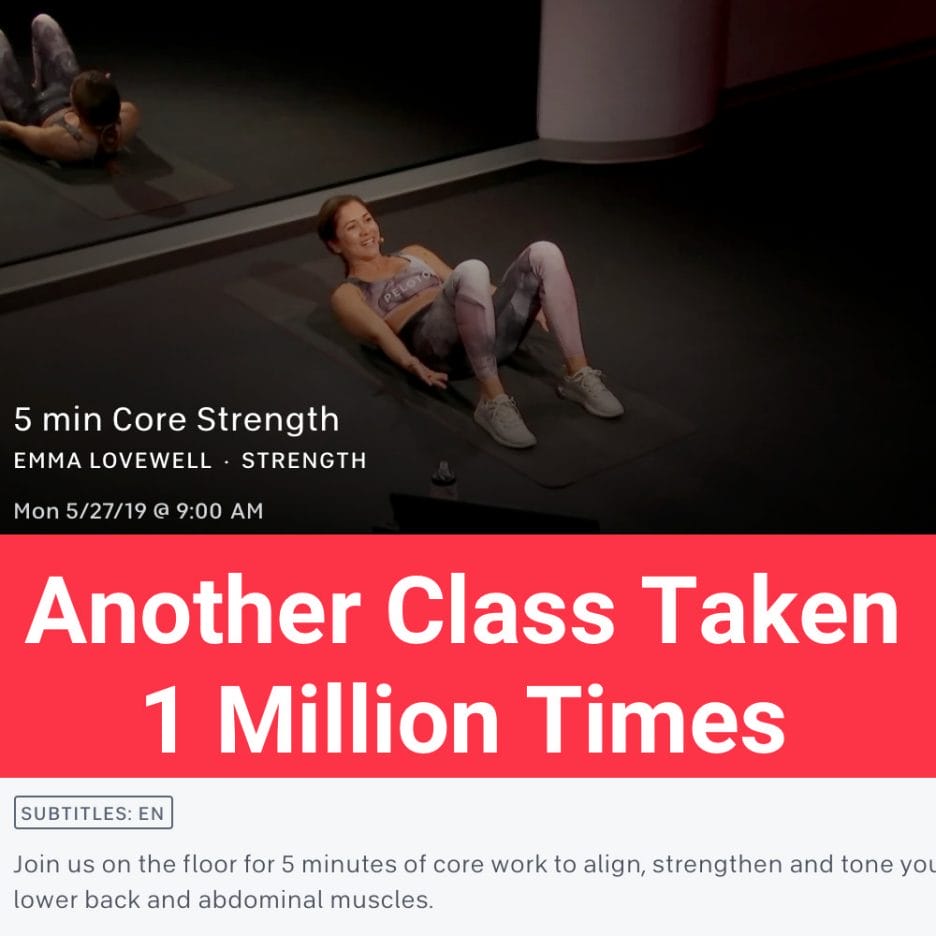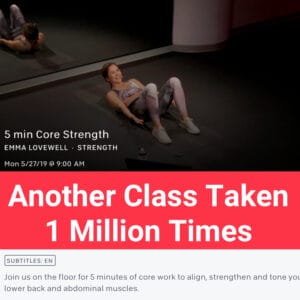 Both of these classes are part of Emma's very popular "Crush Your Core" series.
Stay tuned to see what class will be the next to be taken a million times! Will it be another Emma class? Or will it be a class by a different instructor?
Note that we are not yet able to say "have been taken by a million people". People can (and do) take the same class multiple times – and each of those count towards that million time count.
---
Want to be sure to never miss any Peloton news? Sign up for our newsletter and get all the latest Peloton updates & Peloton rumors sent directly to your inbox.