Peloton has added another collection to their iOS app and devices. The newest addition is called the "Train Smart" strength collection.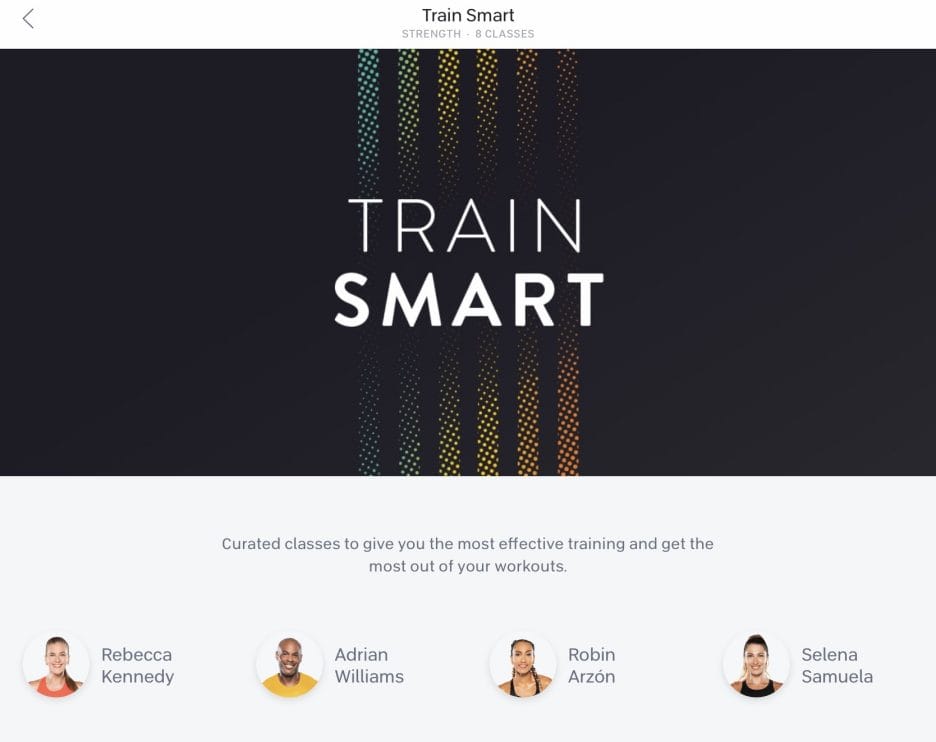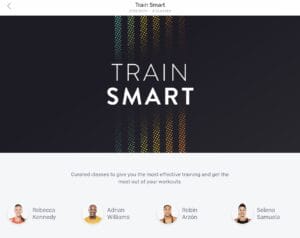 This collection is described as "Curated classes to give you the most effective training and get the most of your workouts"
Instructors of the Train Smart program include Rebecca Kennedy, Adrian Williams, Robin Arzon, Andy Speer, Jess Sims, Olivia Amato, and Selena Samuela. However, we have to assume Matt Wilpers was involved in the naming of the program, as "Train Smart" is one of his catch phrases.
The initial set of classes are all 10 minutes in length, and range from core strength, full body workouts, bodyweight strength, and then more targeted workouts for specific muscle groups
Train Smart Strength Collection – List of classes & workouts
This sounds somewhat similar to the "Your Weekly Training Plan" collection, launched in June. That collection was described as "Curated strength classes by Rebecca, just for you." However, after the initial week of classes, no additional content was ever added.
We'll wait and see if new classes are added as part of the new "Train Smart" collection, or if this is a one and done program.
---
Want to be sure to never miss any Peloton news? Sign up for our newsletter and get all the latest Peloton updates & Peloton rumors sent directly to your inbox.