Peloton instructor Jenn Sherman has revealed that she has been recovering from Covid-19 but will be back on the Bike this Thursday, January 20.
In an Instagram Story posted this afternoon, Jenn shared the news via video. She explained:
I have good news, friends. I have emerged from my Covid cave. Out for the first time and I'm back on the bike on Thursday. Have you missed me? Because I have missed you terribly! Thank you for all the well wishes. I'm doing fine, a little sniffle here and there – no big deal. I will see you on the bike 5pm Thursday night!
Jenn's last live ride was Sunday, January 9, but she has had two pre-recorded on demand drops while she's been off the schedule.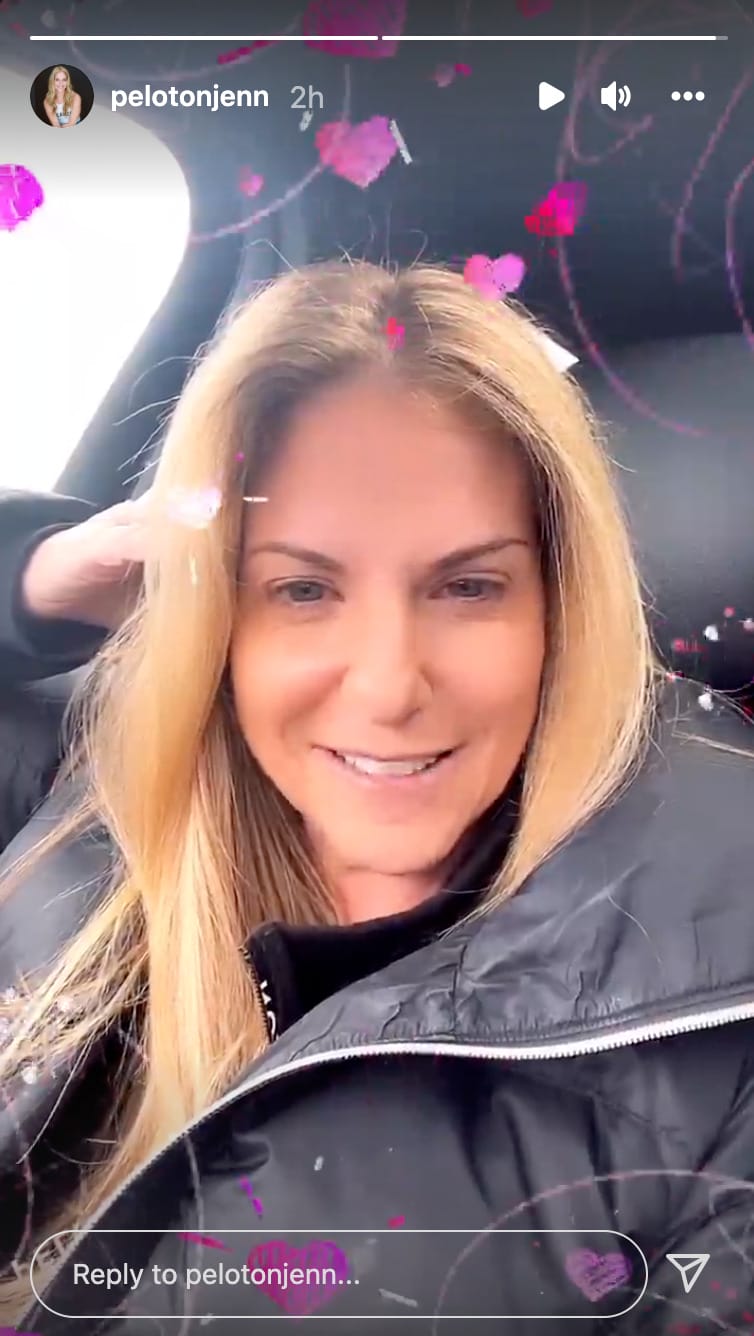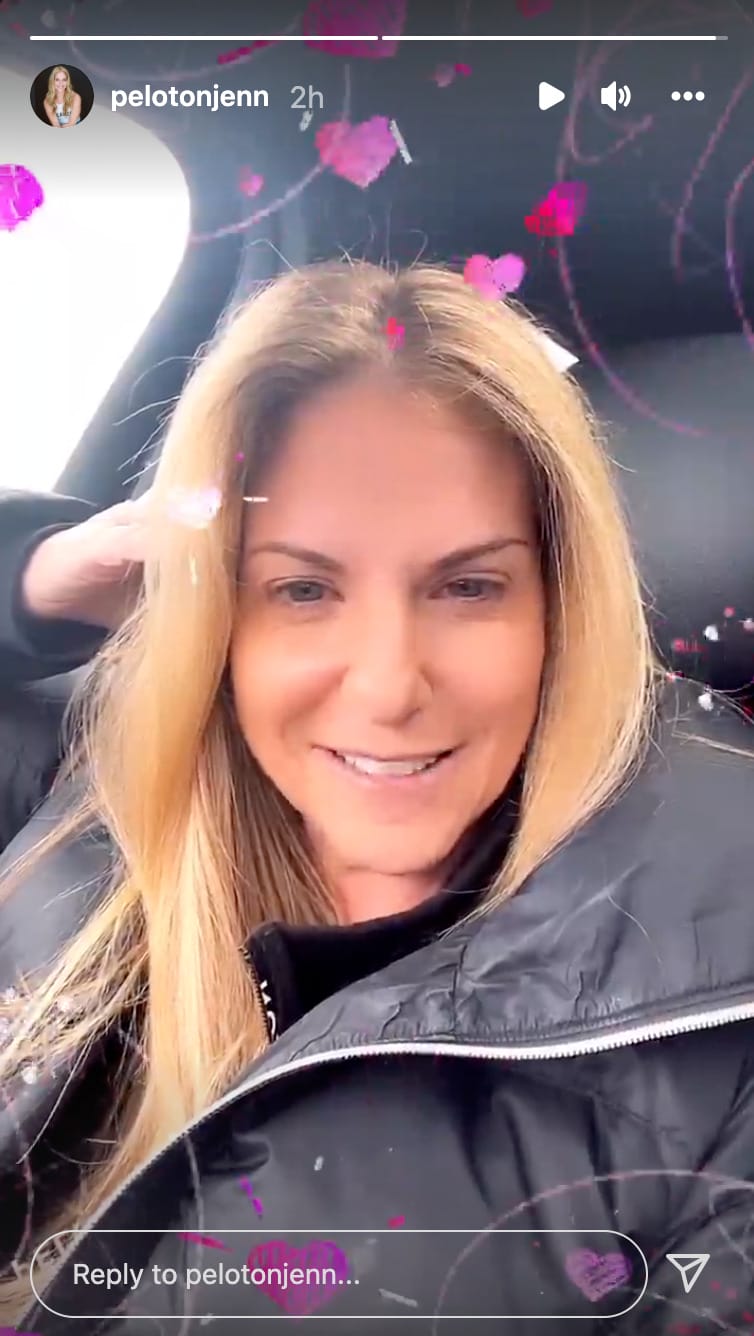 Jenn is the third Peloton instructor to publicly reveal a positive test since the start of the pandemic. Dr. Chelsea Jackson Roberts battled Covid-19 in November and was off the live schedule for a couple of weeks. Cody Rigsby tested positive twice – first in February, and then again while competing on Dancing with the Stars in September.
We're so glad to hear that Jenn is recovering and feeling better. You can catch her live on the Bike at 5:00 p.m. ET on Thursday for a 30 minute Intervals & Arms Ride!
---
Want to be sure to never miss any Peloton news? Sign up for our newsletter and get all the latest Peloton updates & Peloton rumors sent directly to your inbox.