June 7th marks Global Running Day, and Peloton has several new classes available to observe the occasion. Peloton shared the news via their Instagram stories.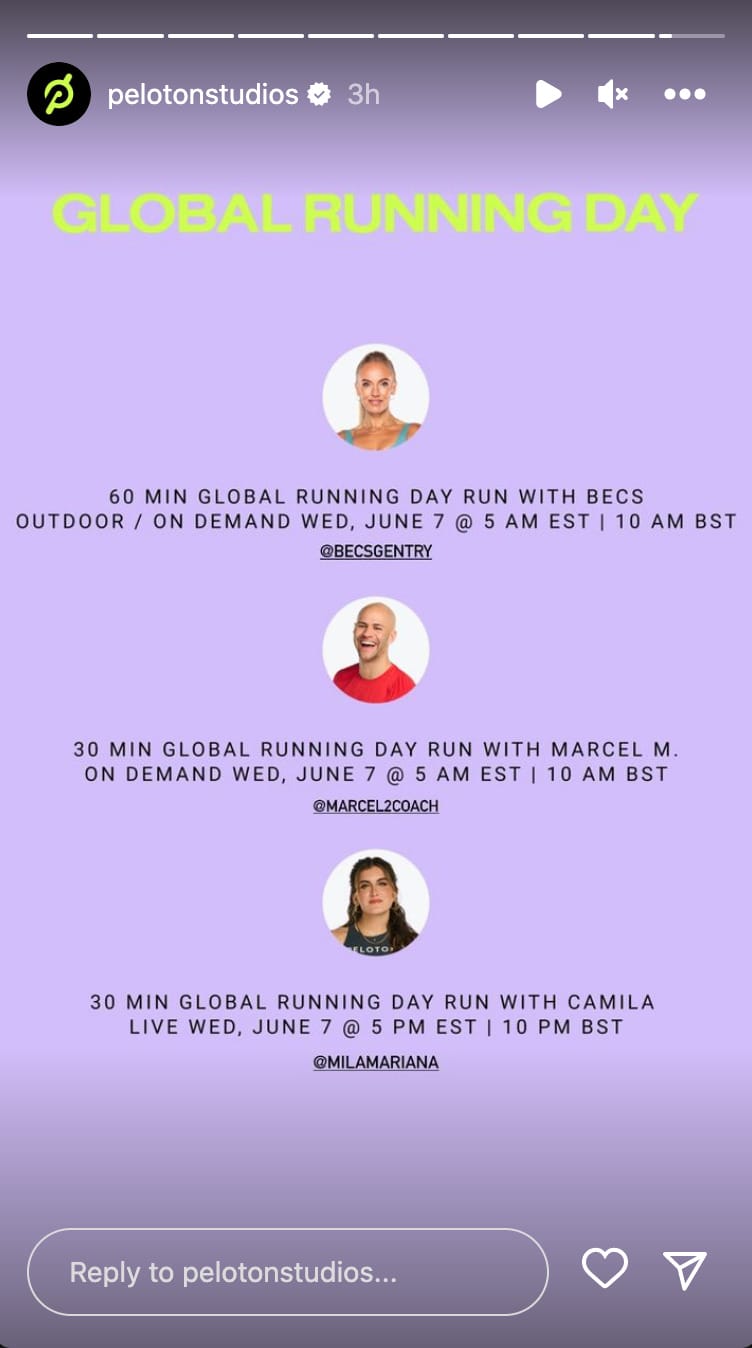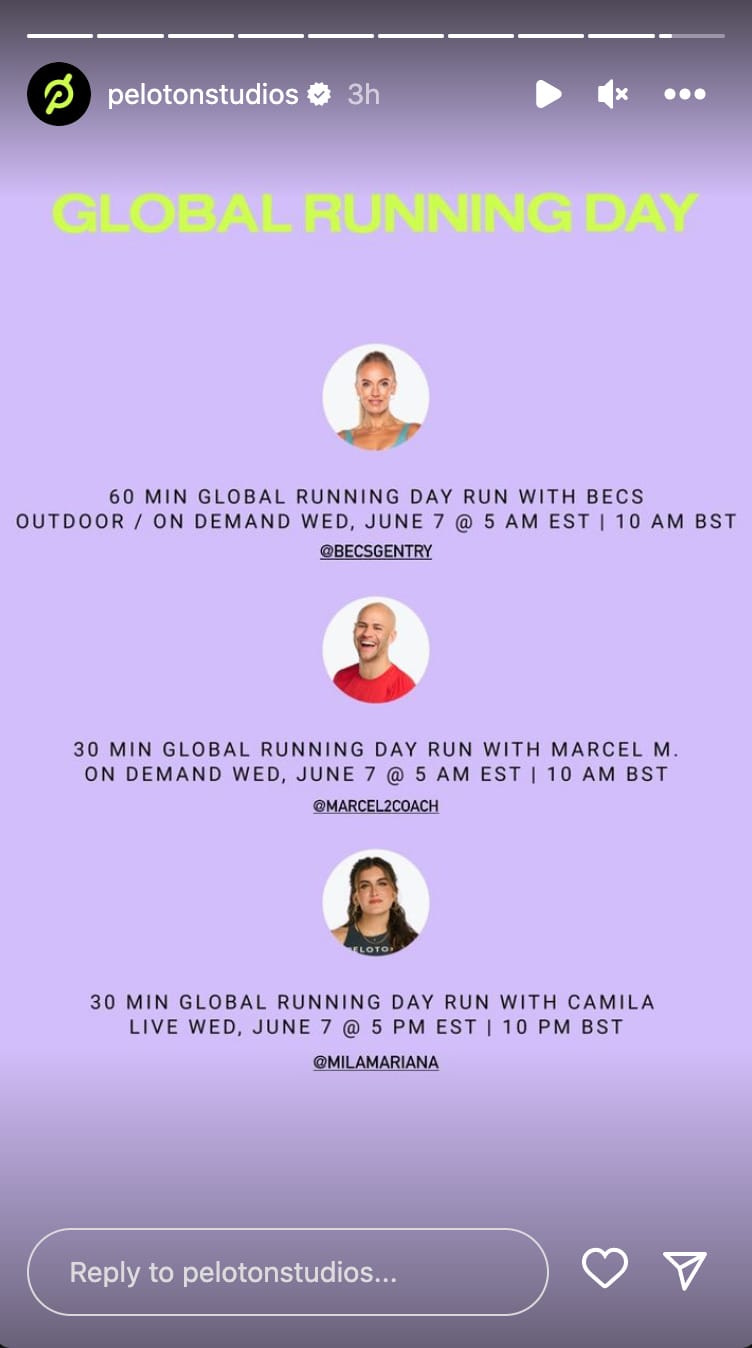 Two were dropped straight to the on-demand library and one will take place live. You can view the complete class list below:
2023 Global Running Day Peloton Classes & Schedule & Workouts
30 min. Global Running Day Run – Marcel Maurer – 6/7/23 @ 5:00am ET [On Demand, German]
60 min. Global Running Day Outdoor Run – Becs Gentry – 6/7/23 @ 6:00am ET [On Demand]
30 min. Global Running Day Run – Camila Ramón – 6/7/23 @ 5:00pm ET


For those wondering, there is not a badge available for taking the Global Running Day classes. If you're on the hunt for badge opportunities, check out our complete list.
In addition, Peloton shared a video where several of the instructors shared what they love most about running.
For Mariana Fernandez, she talked about running is the great equalizer. In addition, running has the power and ability to create a pivot, and a shift, and make you feel good about yourself. She recommends that people start small, start building in your endurance, your speed, and your strength as a runner. Just put one foot in front of the other – because running is for you, and nobody else.
Becs Gentry talked about how running gave her mental clarity, and gives her "me" time. Becs said that she would tell anyone who is starting now to not give up – because she knows running is difficult. It's your journey – don't compare yourself to anyone else .
Kristin McGee appreciated how running pushes her out of her comfort zone, and makes her appreciate New York City as she runs through it.
Marcel Maurer discussed how running clears up his mind, gives him freedom, and that he loves to combine it and spend time with his dog. He said you have to know you can only win – there's no pressure.
June 7th is a big day for the Peloton running community – in addition to the new Global Running Day classes, Peloton also launched Spanish language Tread classes!
---
Want to be sure to never miss any Peloton news? Sign up for our newsletter and get all the latest Peloton updates & Peloton rumors sent directly to your inbox.