Cycling, Tread, and Row instructor Matt Wilpers made a special appearance in a Peloton yoga class in celebration of Global Running Day on June 7. Matt joined Denis Morton for a 20 minute Focus Flow for Runners.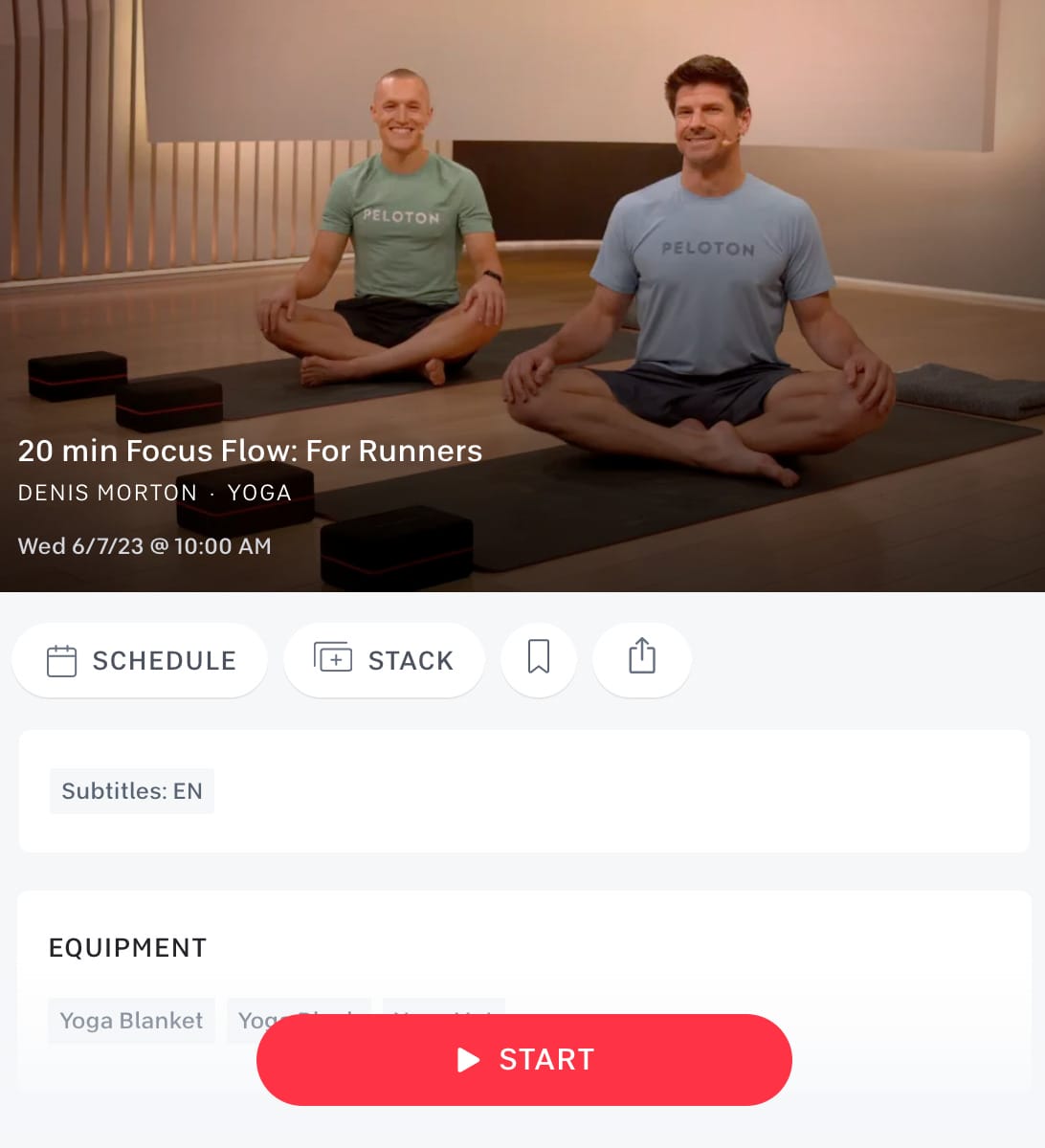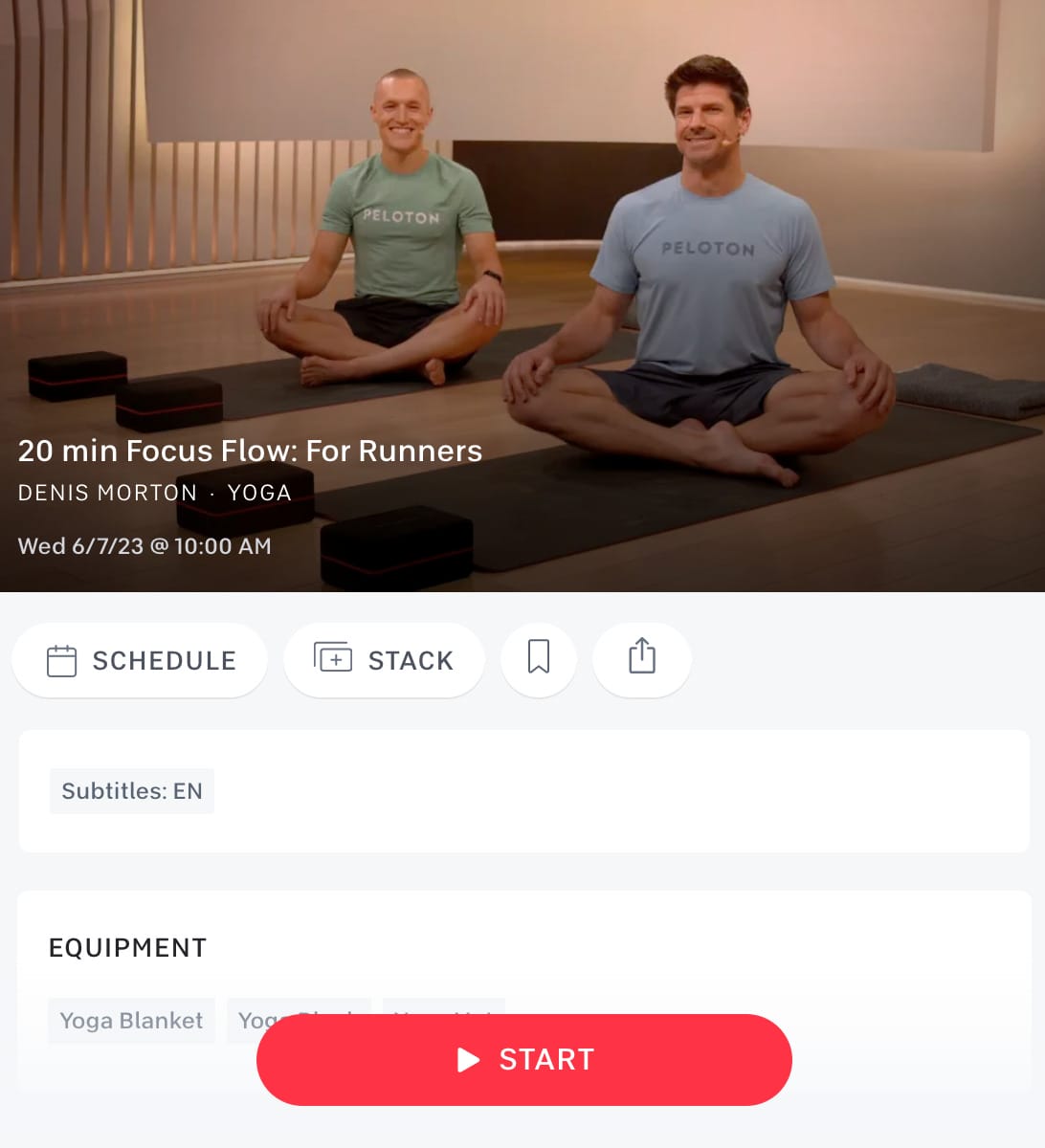 The class is now available on demand, and features Denis instructing the class while Matt moves through the poses alongside him. Throughout the class Matt shares how the poses can be especially helpful to runners in restoring mobility and accelerating recovery.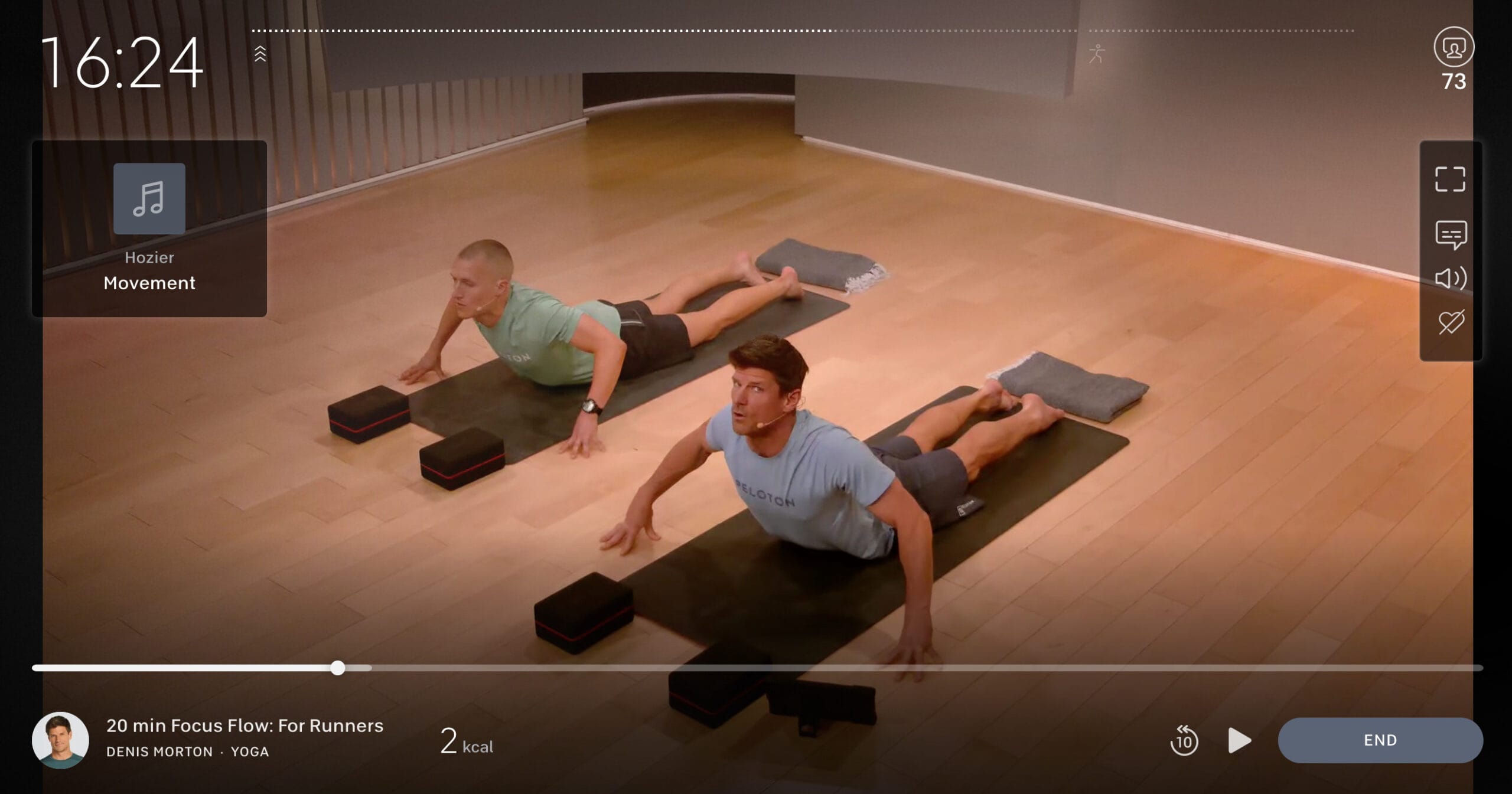 Matt and Denis shared a fun Instagram Reel to social media announcing the special class.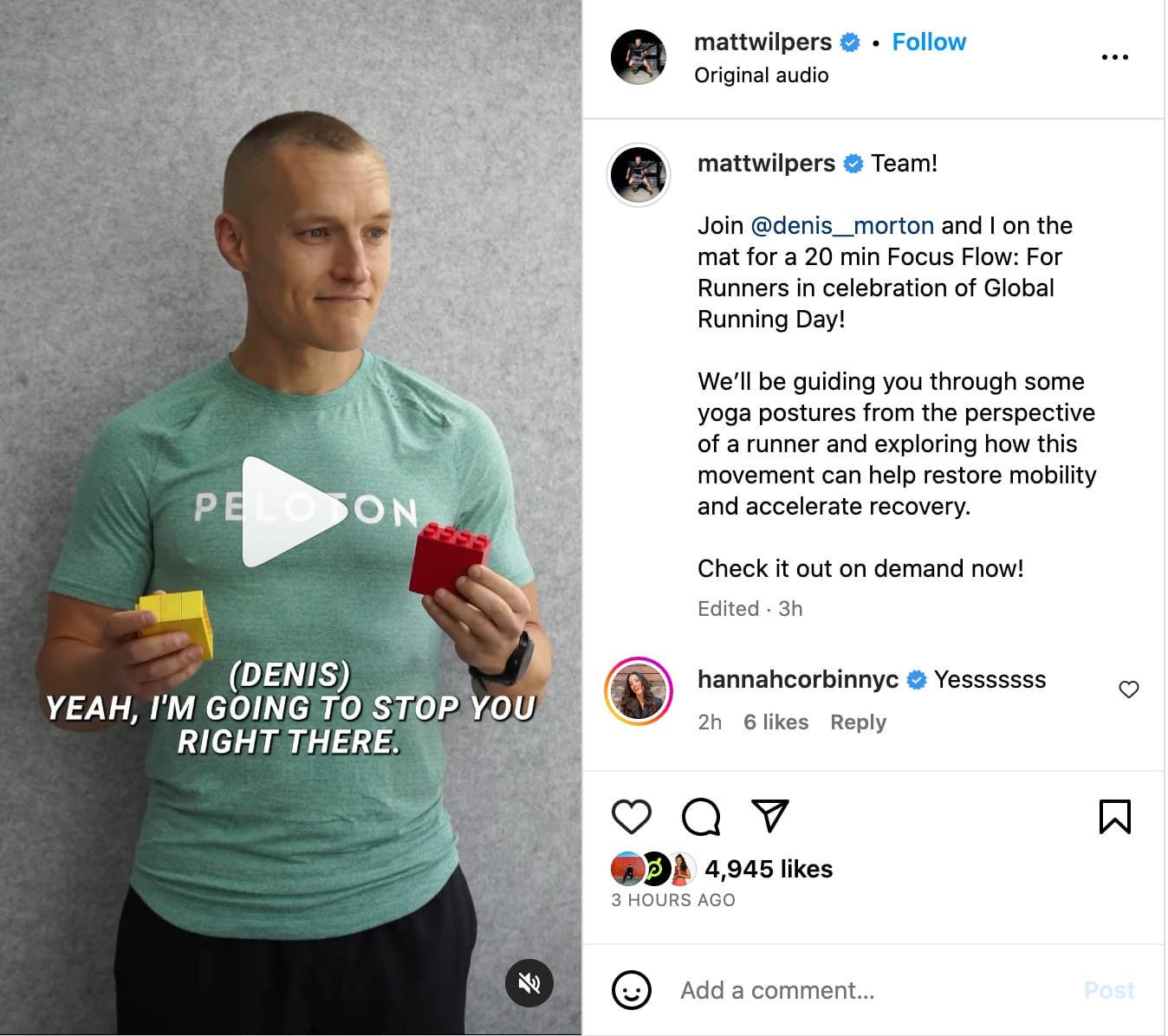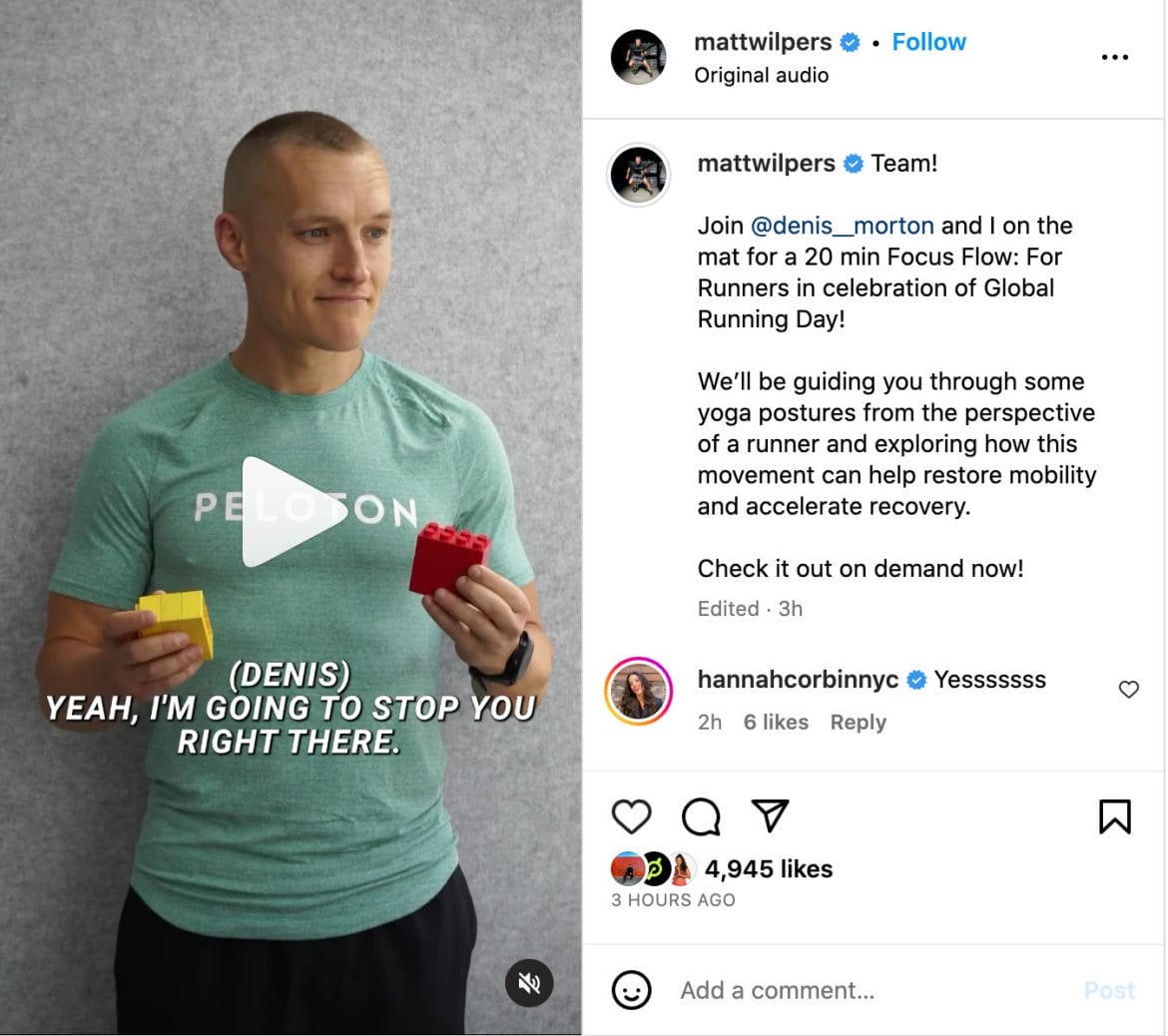 Funnily enough, Matt's 2023 April Fool's day joke – which he made in a live cycling class on April 1 – was that he was Peloton's newest yoga instructor!
There are a number of new classes available for Global Running Day.
In addition, Peloton has released two new strength for runners classes for the first time in more than a year. Two 10 minute classes with Matt, as well as Becs Gentry, were released to the on-demand library this morning.


This includes the 10 min strength for runners class with Matt Wilpers, as well as a 10 min core for runners class with Becs Gentry.
Will you be taking Peloton's 2023 Global Running Day content, including the special focus flow for runners with Matt and Denis?
---
Want to be sure to never miss any Peloton news? Sign up for our newsletter and get all the latest Peloton updates & Peloton rumors sent directly to your inbox.