Over the past week, Peloton has now produced two different rides featuring two instructors in the studio at the same time. On Wednesday night, there was the Ally Love & Emma Lovewell Prince Ride. Friday night, live DJ rides returned with Robin Arzon & DJ John Michael.
With the pandemic still happening, Peloton has been taking extra precautions to keep their instructors safe, beginning with social distancing. During the workouts, Peloton took two different approaches for the different rides.
In the case of the Ally Love & Emma Lovewell ride, Peloton used a physical layer of protection – separating Ally & Emma with a clear divider.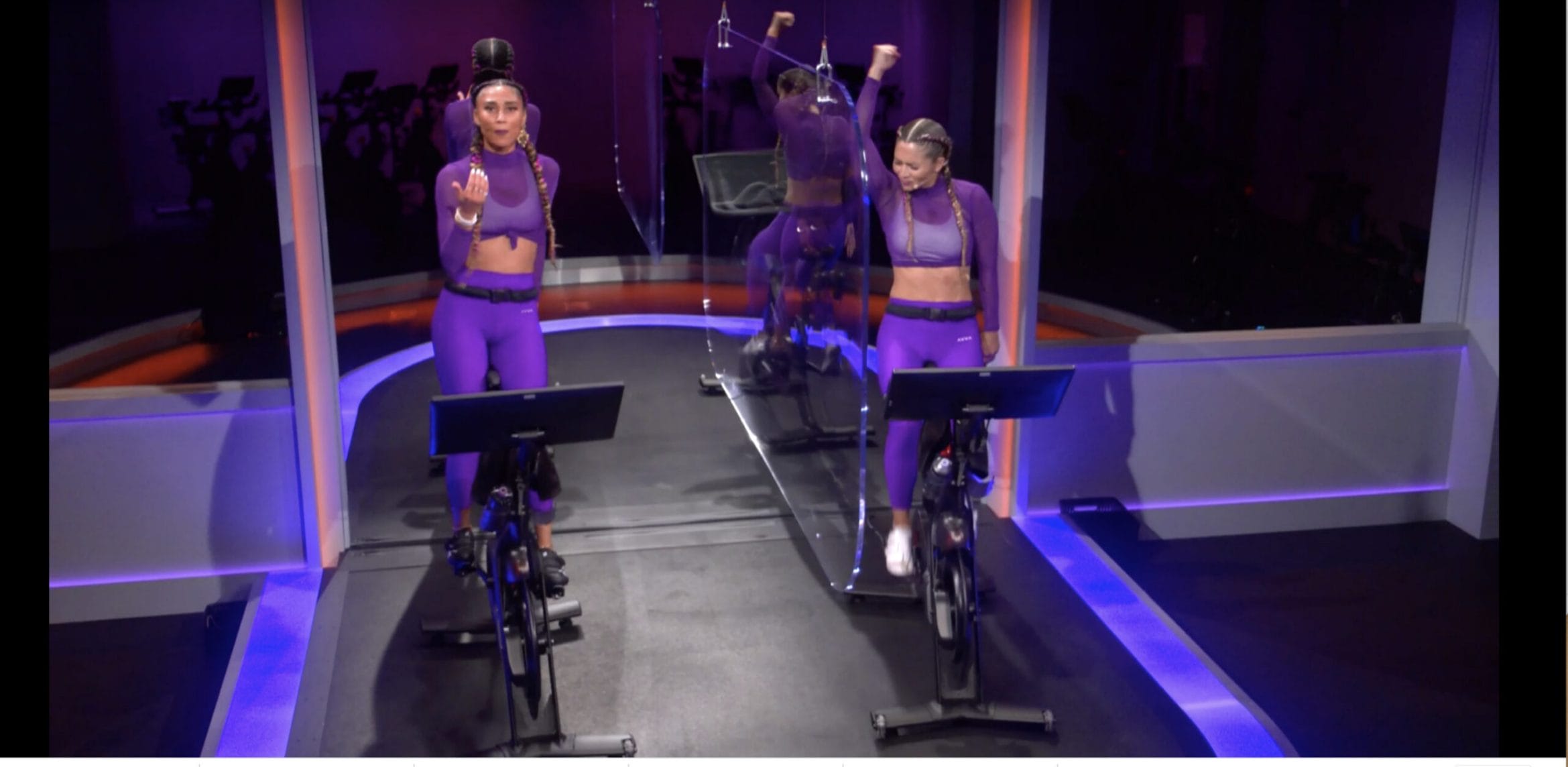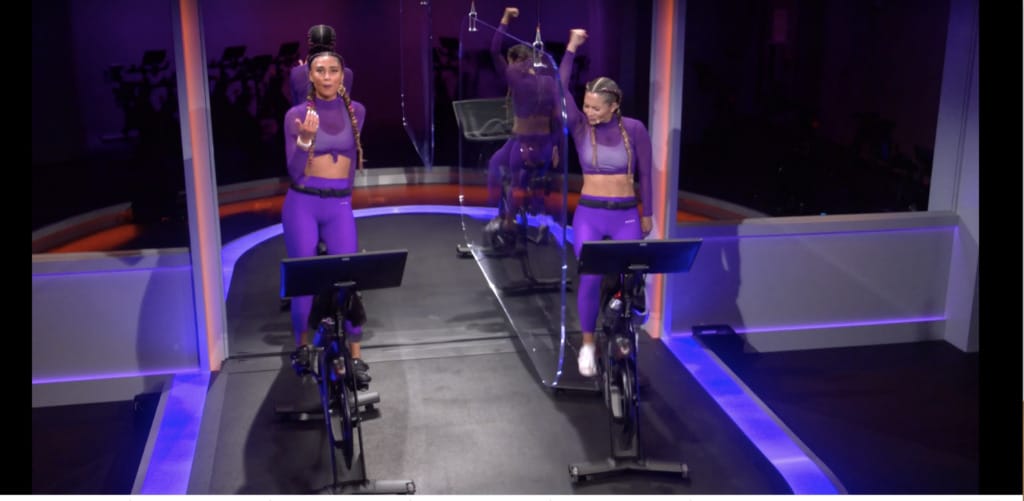 During the Robin & DJ John Michael ride, Peloton opted to use physical separation – setting the DJ booth up much farther away from the bike than normal.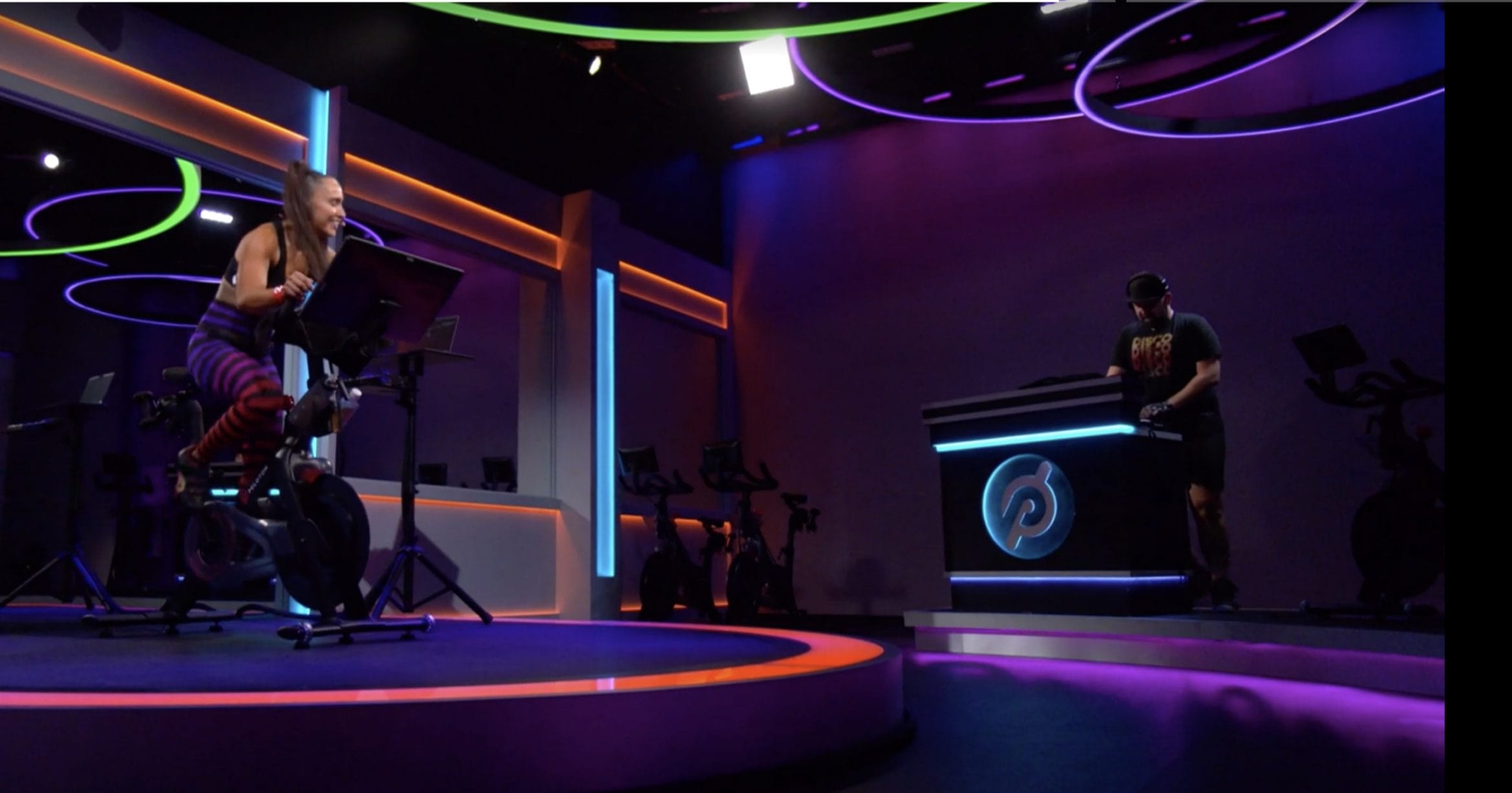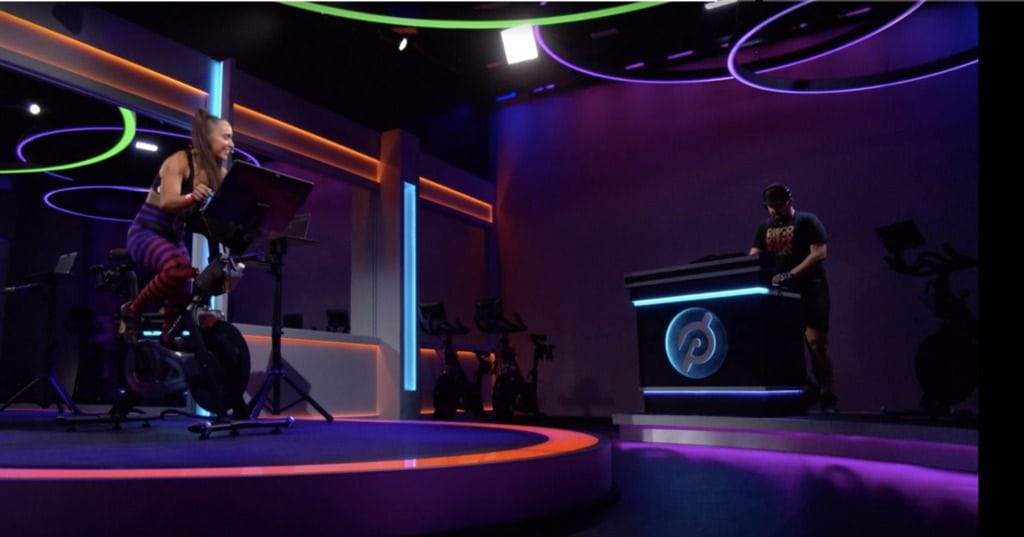 Prior to the DJ ride, Robin & DJ John Michael took to Instagram live, where Robin mentioned that the instructor's class times were being set up so that their paths don't cross in the studio. Currently, instructors don't spend time in the green room or backstage together. She told a story of seeing one of the other coaches across the street, and that having been the first time she had seen them in months. Robin also said that her and John Michael would even enter the studio from opposite sides to ensure maximum distance.
Peloton has not stated how long they will keep their social distancing and extra safety precautions in place. The studio remains closed to members after closing to the public in mid March. The state of New York recently announced new guidelines that would allow gyms to re-open at reduced capacities, but Peloton hasn't officially stated their timeline for reopening yet.
If you enjoyed the Prince ride with two instructors, you can check out the other two for one workouts with multiple instructors on this page.
---
Want to be sure to never miss any Peloton news? Sign up for our newsletter and get all the latest Peloton updates & Peloton rumors sent directly to your inbox.