It has been nearly two years since Peloton's last international expansion with their launch into Germany in May of 2019. Since then, the topic of what international market Peloton might expand to next has been greatly debated. Recently, several pieces of evidence indicate that we could see Peloton launch in Australia sometime in the future.
One indicator of this is revealed in trademark filings made in Australia. Over the last two years, Peloton has quietly been filing for many of their logos & emblems to be trademarked in Australia as well. These include the same classes of trademarks that are currently used in the US. These steps would be legally necessary for them to be able to protect their intellectual property and brands if and when they launch. This piece of evidence was discovered by Bob Treemore on Twitter.
Secondly, this week the Australian blog EFTM published a report speculating that a recently filed building permit in Sydney is likely a Peloton showroom. The building plans filed in the permit for the location, which is a former Tesla store located at 18-30A Martin Place in Sydney, seem to show a retail store with two bikes and one Tread being the primary focus of the store, with two smaller rooms in the back that would be for demo & riding purposes. The article notes that Peloton is not specifically mentioned in the building permits, but there are very few other companies that would fit the bill. The article goes on to note that their sources indicate Peloton is working on a second Peloton Australia showroom in Sydney, located at Bondi Junction Westfield in the location formally occupied by G-Star Raw. This article was first surfaced by Julian Sonego on Twitter.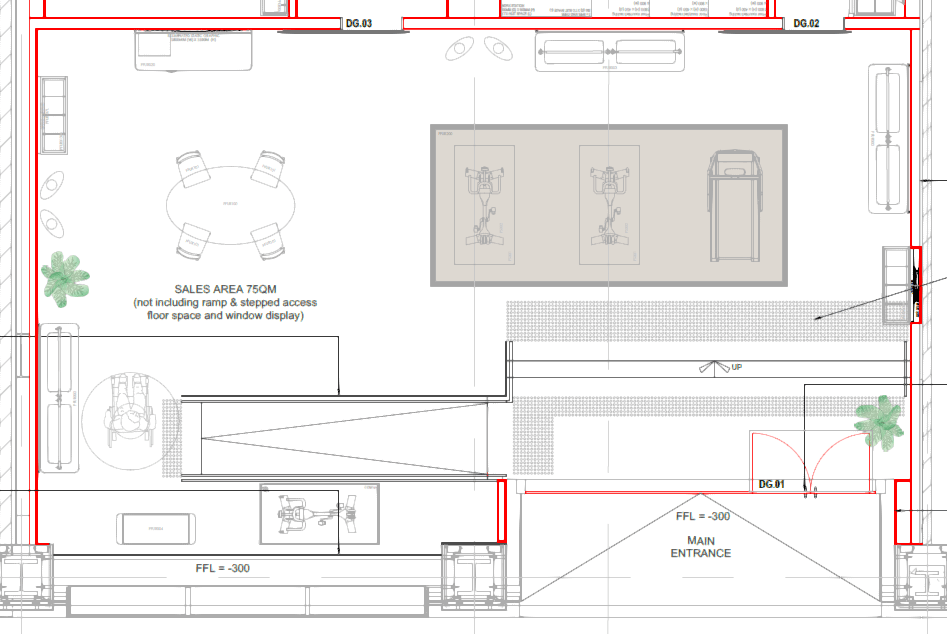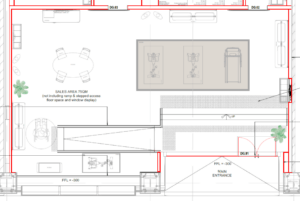 Finally, a piece of circumstantial evidence we've had our eye on for a while. If you visit what would be the top level domain for Peloton in Australia – https://www.onepeloton.com.au/, you'll find that the domain quietly redirects you to the US Peloton site. In and of itself, this means nothing. However, if you visit the top level domain for other countries, (China or Spain, for example), you'll find they simply go to an error page (depending on what browser you use) – and last year took you to a domain trademark registration landing page. The fact that the Australia site is routing in a different way could indicate work is being done on the site.
Peloton held their Q2 2021 earnings call yesterday, and international expansion was not covered in depth. However, on previous calls Peloton executives have noted that international expansion is still in the works. They stated it would just be done at a slow, deliberate pace as launching in completely new markets is an expensive endeavor. More recently, Peloton has suggested that they might in the future try to launch into some markets without the "full vertical" approach of having showrooms and hardware available. Instead they might soft launch in some countries with only the Peloton Digital app to test demand and allow more time for a potential full launch. However, the rumors above indicate that Peloton might be planning a full launch in Australia, as indicated by the potential showroom building permits.
---
Want to be sure to never miss any Peloton news? Sign up for our newsletter and get all the latest Peloton updates & Peloton rumors sent directly to your inbox.