Last September, Peloton announced they would be forming a Health & Wellness Advisory Council. At the time, they announced the purpose as:
[W]ork closely with the company as it continues to look at how it can positively impact the physical, mental and emotional wellbeing of its community of Members from around the world. Peloton will collaborate with the council, which includes five renowned doctors, researchers and other medical professionals from the fields of cardiovascular medicine, cardiopulmonary exercise, neurology and neuroscience, and draw on their knowledge and expertise to help inform product and content development, community-focused and social impact initiatives, research projects and more.
Today, Peloton has announced they are expanding the council and adding 2 new members:
[W]e're pleased to announce that the Council has grown, and we're welcoming Drs. Heather Irobunda, MD, and Pooja Lakshmin, MD, as our newest additions. Dr. Irobunda, a board-certified OBGYN, and Dr. Lakshmin, a psychiatrist specializing in perinatal psychology, both understand the importance of taking care of your mind and body, during and after pregnancy. Together, with our head instructor and VP of fitness programming, Robin Arzón, who is currently expecting, they will work to reshape how women think about caring for themselves during this special time in their life.
You can read a little bit more about Drs. Heather Irobunda, MD, and Dr. Pooja Lakshmin, MD on Peloton's blog post here.
Dr. Lakshmin shared the following about her goals of working on the council:
I'm looking forward to working with Robin and the rest of the Council to advise Peloton on how to tailor their products and content to provide real and sustainable support for women and mothers who are dealing with a multitude of stressors right now, as well as how to support folks who may not be able to afford the Bike, or those who might not have thought of themselves as a typical Peloton user.
We'll continue to post updates as more members are announced or any results of the council are shared.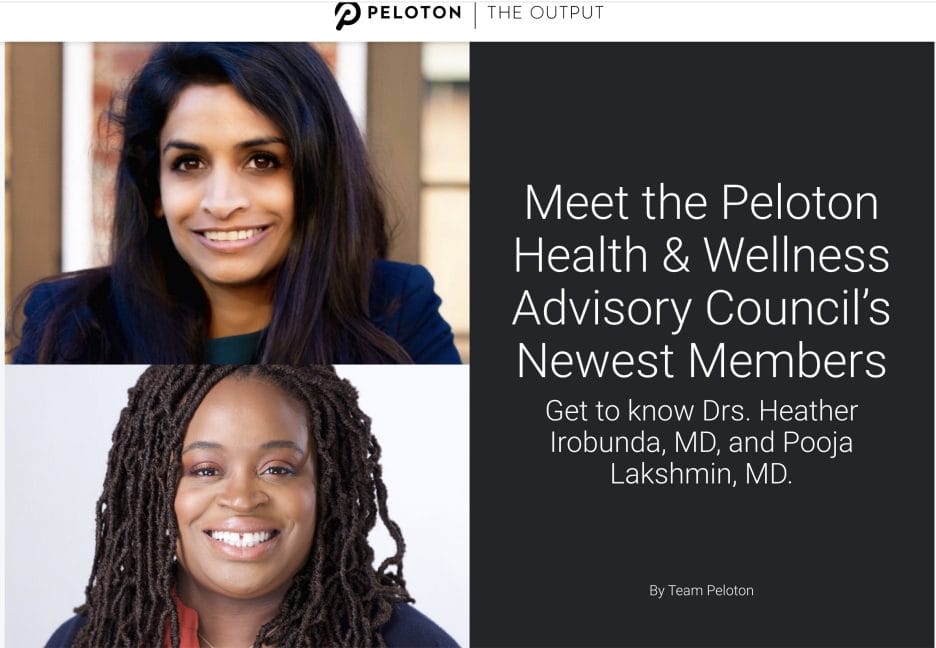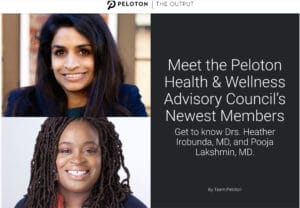 ---
Want to be sure to never miss any Peloton news? Sign up for our newsletter and get all the latest Peloton updates & Peloton rumors sent directly to your inbox.