Last month, Peloton launched the "Train Smart" collection, which consisted of 10 strength classes, ranging from core strength, full body workouts, bodyweight strength, to more targeted workouts for specific muscle groups.
The original curated list of strength classes has now been removed, and has been replaced with a list of 10 meditation classes instead (note – you can find the original strength classes on our article about the collection here). The new Train Smart meditation collection has the same stated goal as before – "Curated classes to give you the most effective training and get the most of your workouts". Interestingly, it is still loaded as a "Strength" collection when viewing it through the iOS app.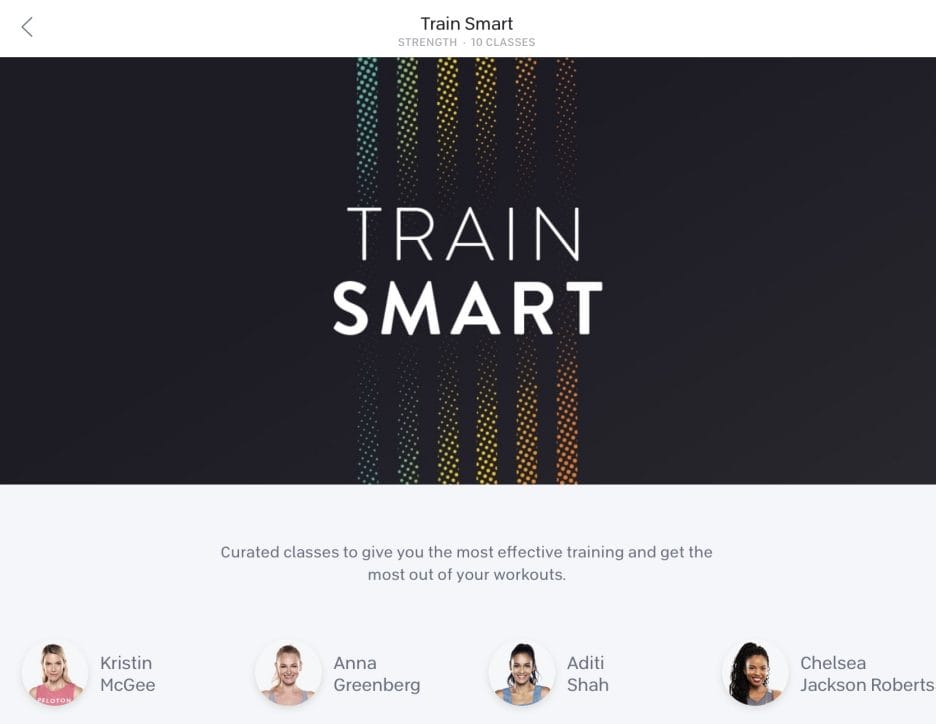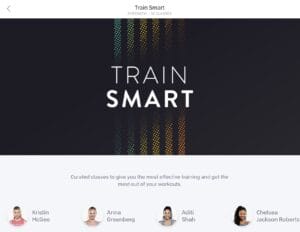 Instructors whose classes were chosen for the meditation collection include Anna Greenberg, Kristin McGee, Ross Rayburn, Chelsea Jackson Roberts, and Aditi Shah. (Unfortunately for the Cody Rigsby fans, even though he started teaching meditation classes this summer, none of his classes were included in this collection).
All classes in the Meditation "Train Smart" collection are 10 minutes in length.
Train Smart Meditation Collection – List of classes & workouts
If past history is any indication, no new classes will be added to this collection – the Train Smart strength collection had the same 10 classes for the month it existed. Rebecca Kennedy's "Your Weekly Training Plan" collection, launched over the summer, also didn't have new classes added after the first week of content.
We will update this post with any information if new classes are added at some point!
---
Want to be sure to never miss any Peloton news? Sign up for our newsletter and get all the latest Peloton updates & Peloton rumors sent directly to your inbox.