Peloton is taking a little time off to celebrate the holidays this year, and with that, there will be a few days with no live classes. However, Peloton is scheduling encore holiday/festive classes during those days instead.
Peloton will not have any live classes from December 24 – 27, or December 31 – January 1st, to give their staff and team time off for the Holidays, and celebrate Christmas and New Years.
Peloton shared this news with members through their Facebook page:
Peloton, this holiday season we will be taking a little break to spend time with our families and to recharge. There will be no live classes December 24-27 and December 31-January 1, but don't worry we will have some very special on-demand drops and lots of encores for you to choose from during that time. In the meantime, continue to meet us on the leaderboard for our holiday-themed classes, and stay tuned for more to come!
You can find a full list of Peloton's holiday & festive themed classes for 2020 here.
And for those who were worried this means that Peloton won't have the "Best of 2020" workouts, it looks like they will still manage to squeeze those in as well! You can find the list of those classes here.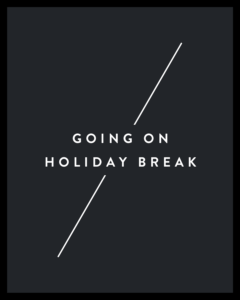 ---
Want to be sure to never miss any Peloton news? Sign up for our newsletter and get all the latest Peloton updates & Peloton rumors sent directly to your inbox.