Update – As of November 16th, the new class filter rolled out to iOS and other Peloton platforms.
A small, but quite useful update rolled out to the Peloton Digital Android app this afternoon. You are now able to filter & search for classes that you have not taken! We can imagine Bike & Tread owners will hope this rolls out for them soon too. Previously on Android, you had the following filter options (when on cycling): Bookmarked, Taken By Me, Closed Captions, Weights, No Weights.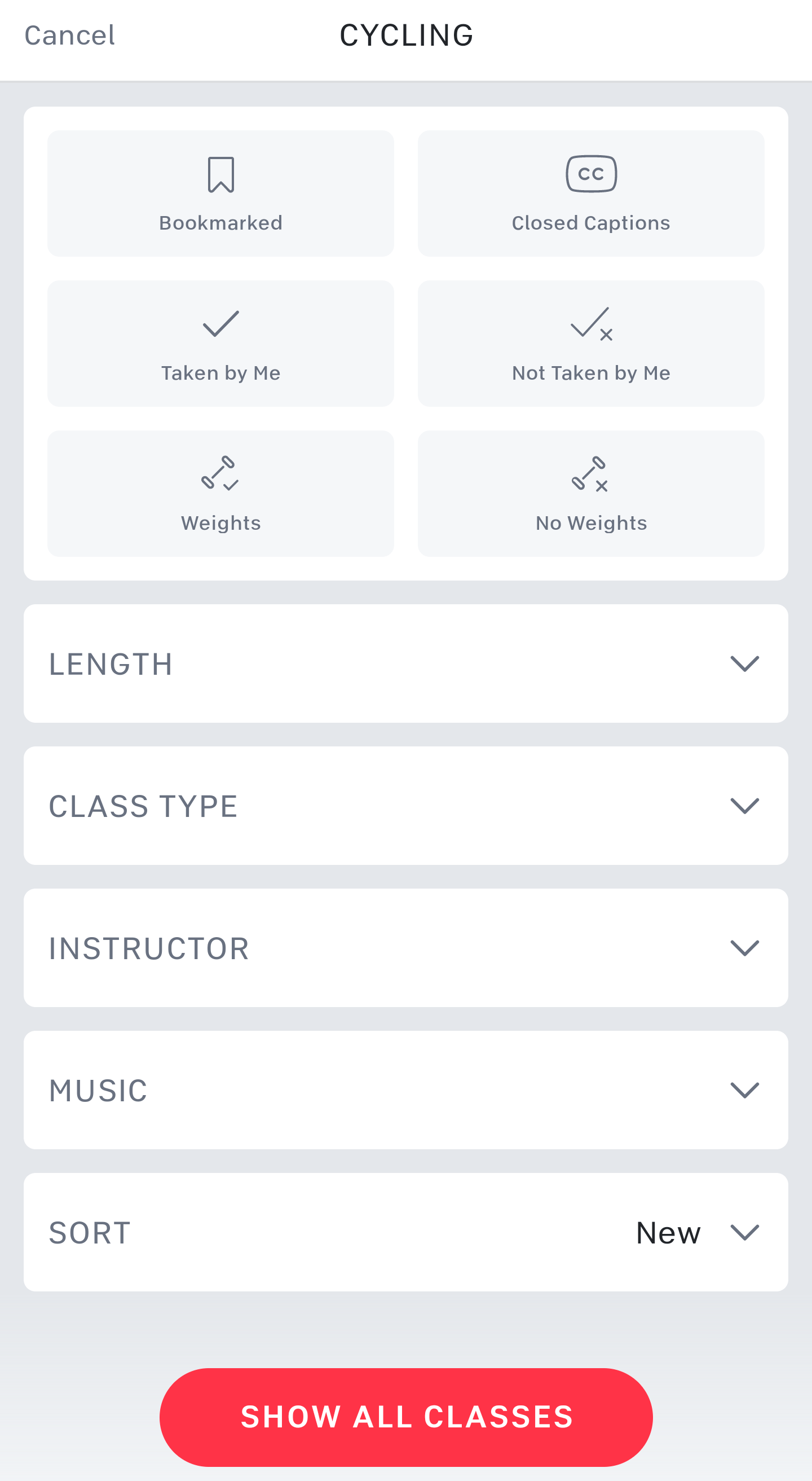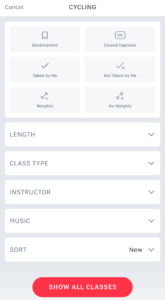 This change adds the brand new "Not Taken By Me" filter to the list as well. Peloton still will denote classes that you have taken with a checkbox in the upper left corner of the preview image, when browsing a list of classes. However, the new filter should be an easier way to find those classes that you haven't taken before, rather than having to visually look for classes without the checkmark. Being able to find "new to me" classes is an often requested feature from members.
At time of publishing, this feature is NOT available on iOS. In fact, for cycling, the only two filters that are available are for Bookmarked and "Taken By Me". That said, it's very rare for Android to get a feature that iOS does not, so there's a good chance iOS could be seeing this feature soon too. This feature also hasn't rolled out to the Bike or Tread yet – a lot of people would find it useful if it was there! (And we assume it will be eventually).
If you are on Android, and aren't seeing the new filter, make sure you've downloaded the latest version of the app, and completely close out and reopen your app.
---
Want to be sure to never miss any Peloton news? Sign up for our newsletter and get all the latest Peloton updates & Peloton rumors sent directly to your inbox.