Peloton has released a new feature that allows members to see similar content when browsing classes on their Bike or Tread device. The feature has been rolling out to devices this week, and Peloton has added a support page with additional details.
When viewing details about a class on the Bike or Tread, members will now see a "Related Classes" line in the menu on the left-hand side of the pop-up. The feature allows members to view similar classes to the one they are currently viewing.
For example, if you're viewing a 45 minute Power Zone Ride with Matt Wilpers, scrolling down will provide options for other 45 minute Power Zone rides with both Matt and other instructors.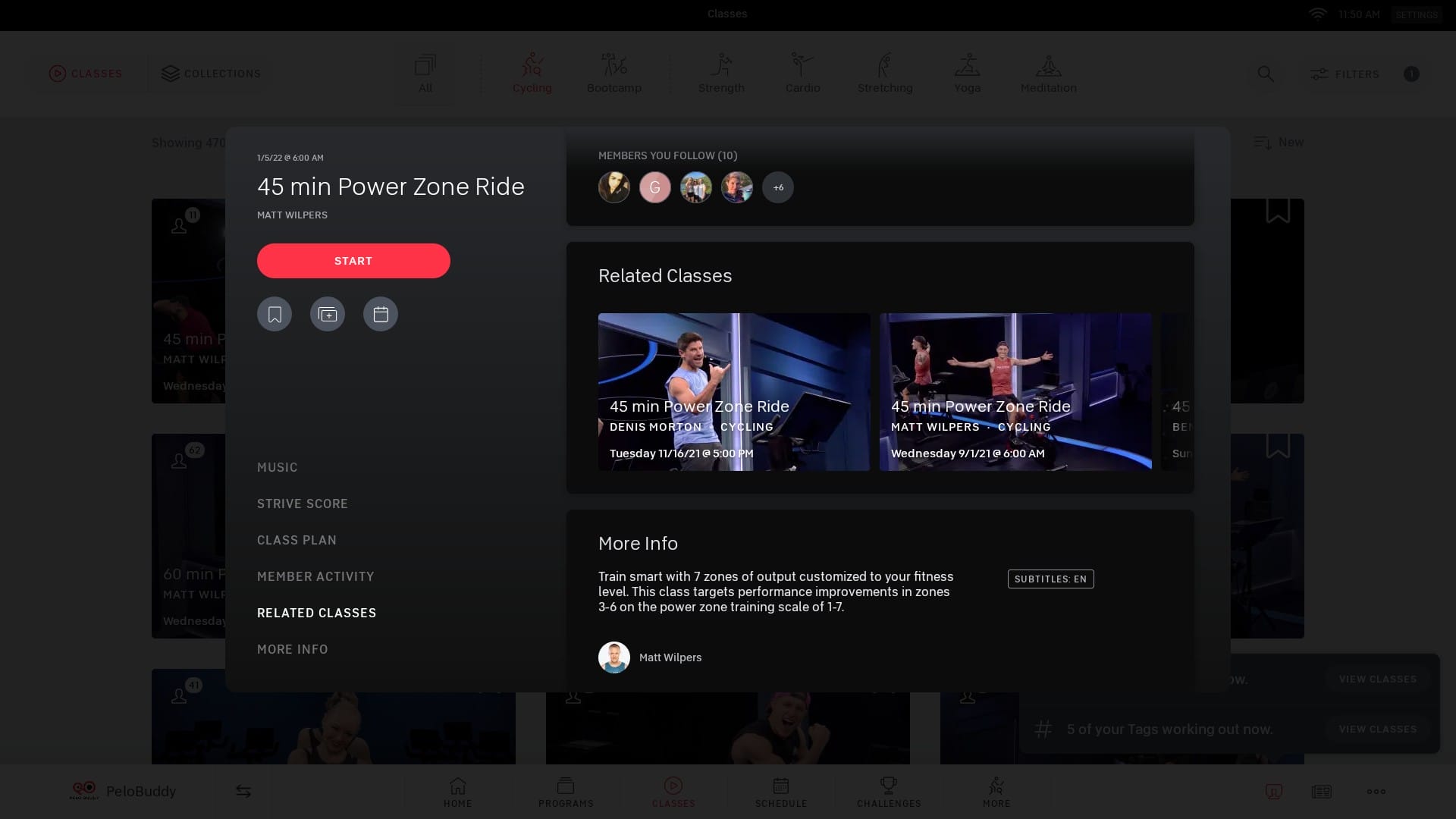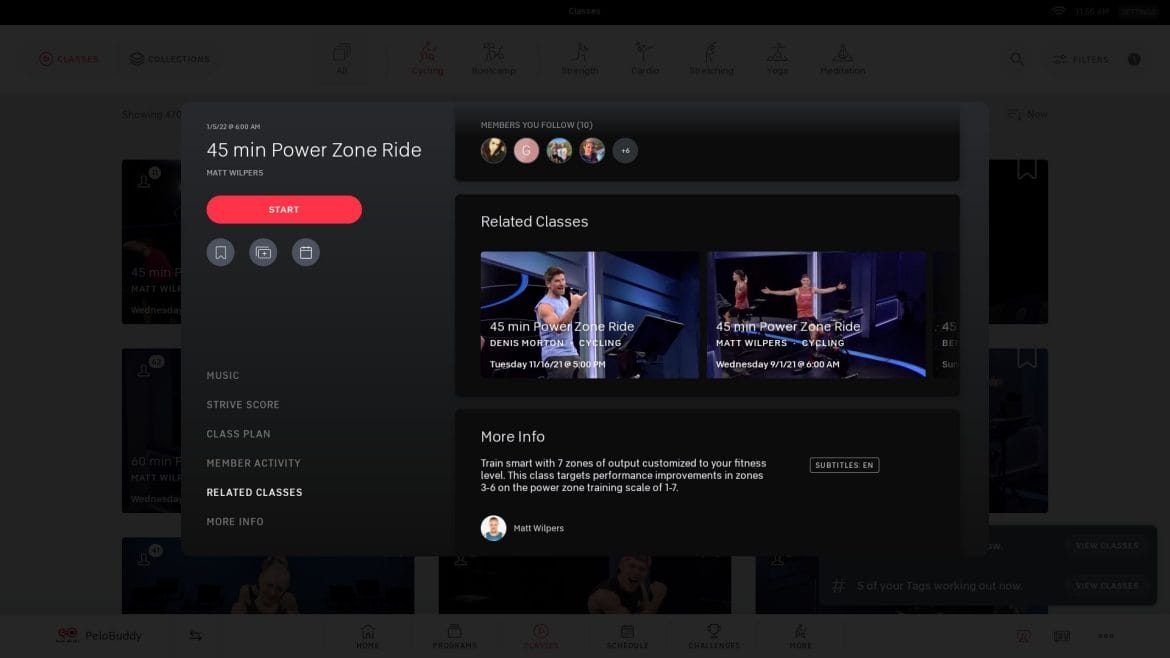 The related classes display a maximum of four classes, and they appear to always be the same exact length and class title as the class you're currently viewing. The feature also appears for runs and walks on the Tread, as well as other modalities such as strength and yoga on both devices.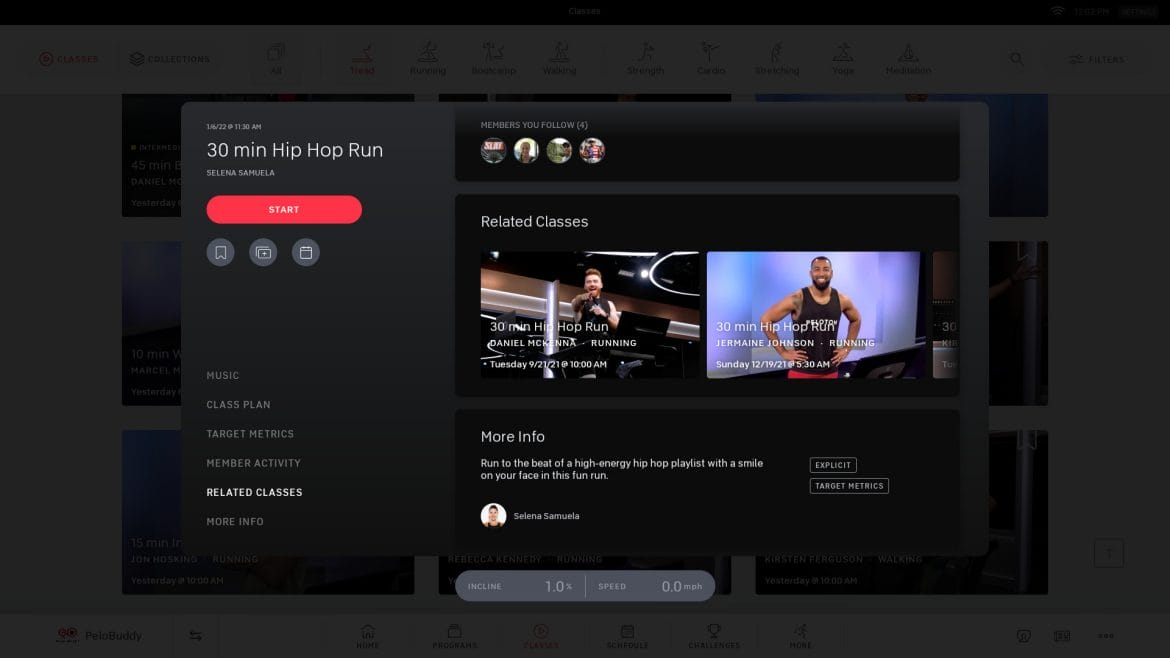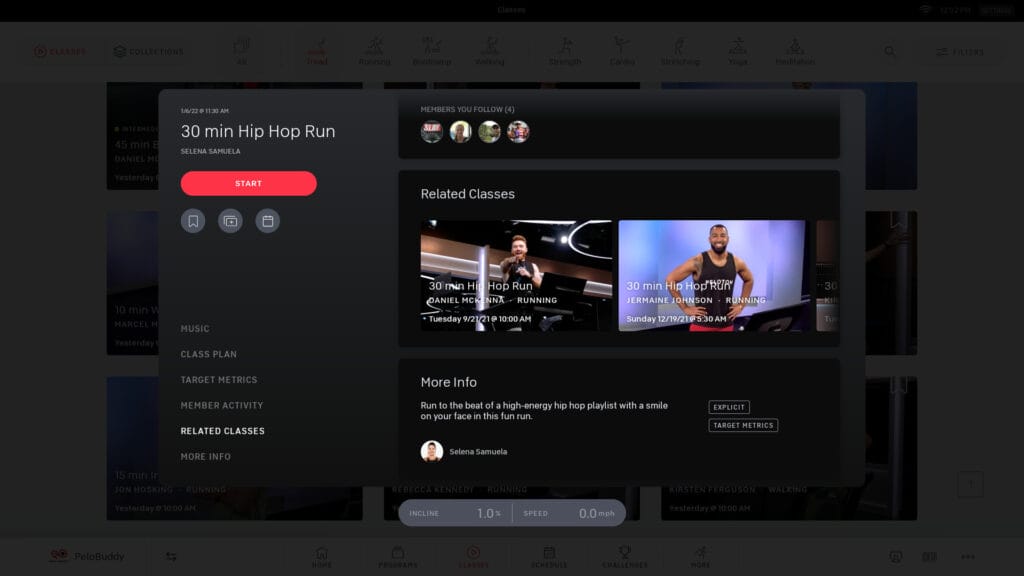 While the majority of classes are providing related classes, the feature does not yet appear to be available for every single class in the on demand library.
Members might be used to getting recommendations of classes after finishing a class – the Peloton Bike & Tread displays a list of 4 recommended classes to take after finishing a workout. This new feature differs in that is it recommending classes before you take a class – simply when viewing the popup with class details.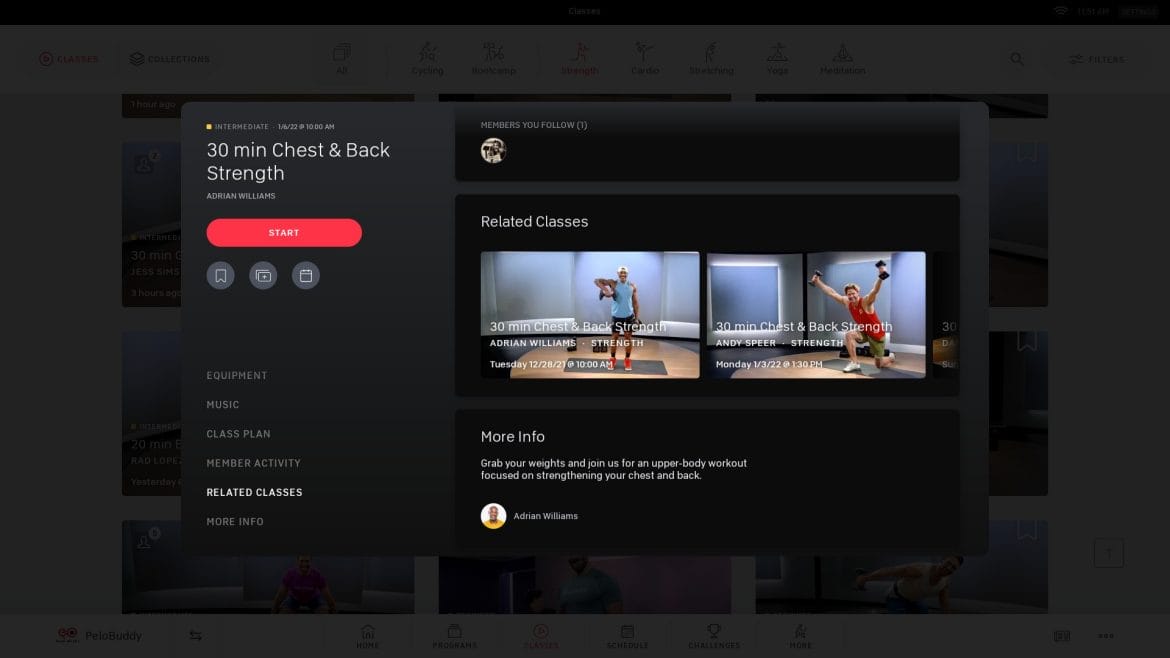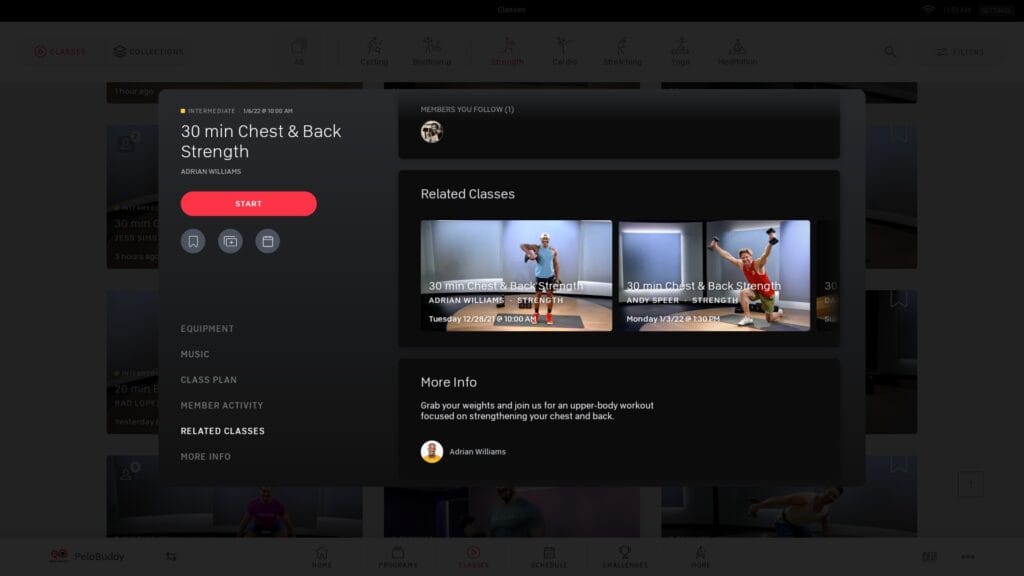 Since the start of 2022 Peloton has been encouraging members to try new instructors (there were a lot of them announced in 2021!), and this new feature makes it even easier for members to explore new content.
This feature is currently only available on Bike and Tread devices and has not yet been rolled out to the Peloton App. The App typically receives features a few weeks or months after they have been rolled out to Peloton devices. This has been the case for popular features such as Stacks and multi-select filtering.
If you don't yet see the related classes feature on your Peloton device, make sure that you've installed the most recent update!
---
Want to be sure to never miss any Peloton news? Sign up for our newsletter and get all the latest Peloton updates & Peloton rumors sent directly to your inbox.