Update – Peloton has now officially announced the David Bowie artist series. You can find the full class list, schedule, and more details here.
Peloton is teasing a new artist series launching on January 19. They made the reveal via social media this morning, posting a video depicting lightning bolt platform boots walking along the ring of Saturn. The caption was a simple statement: "He finally lands on January 19."
The imagery and caption point to none other than David Bowie! Known also as Ziggy Stardust and famous for his signature red and blue lightning bolt, Bowie is regarded as one of the most influential and iconic artists of the past century. Additionally, today would have been Bowie's 75th birthday.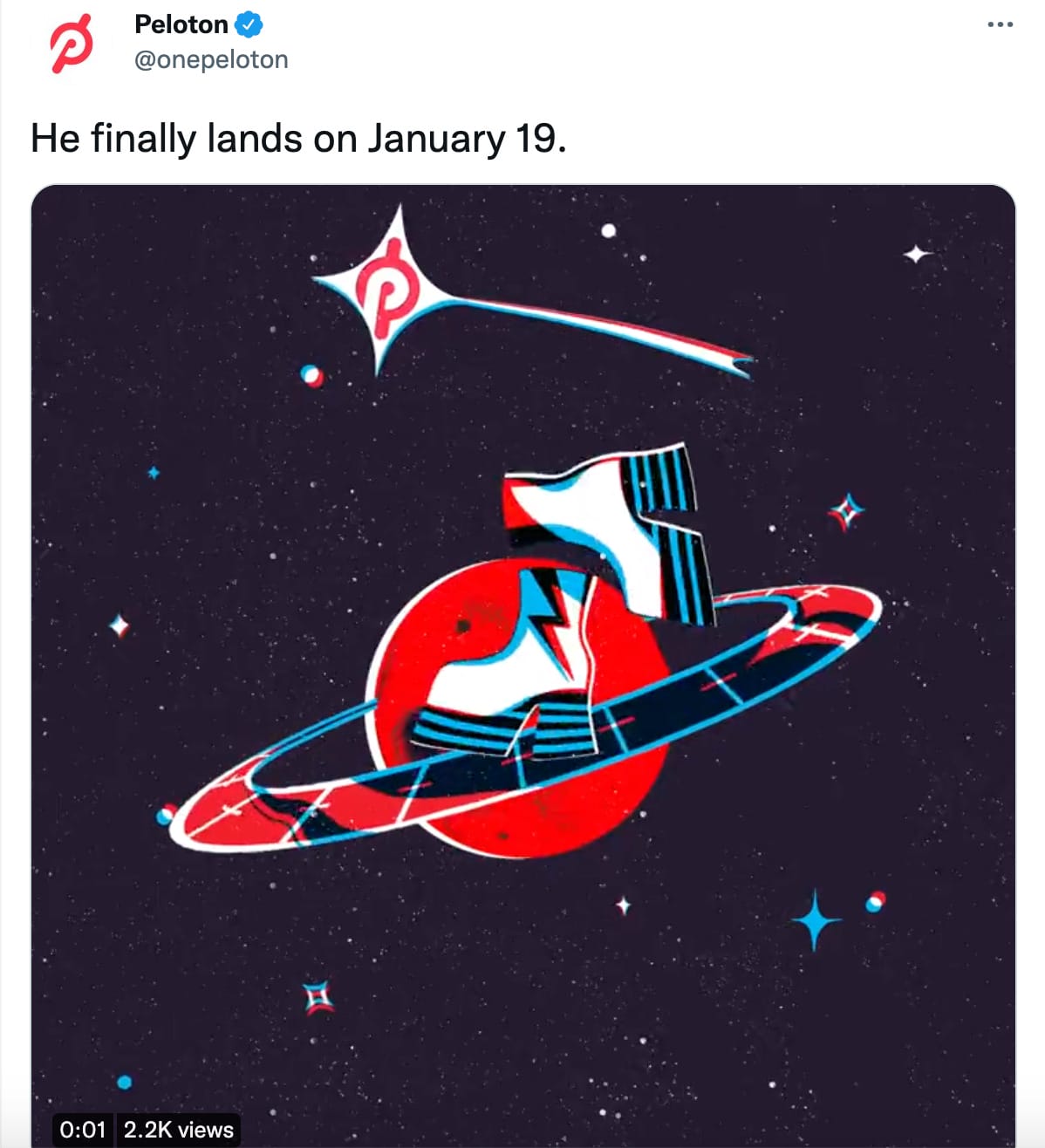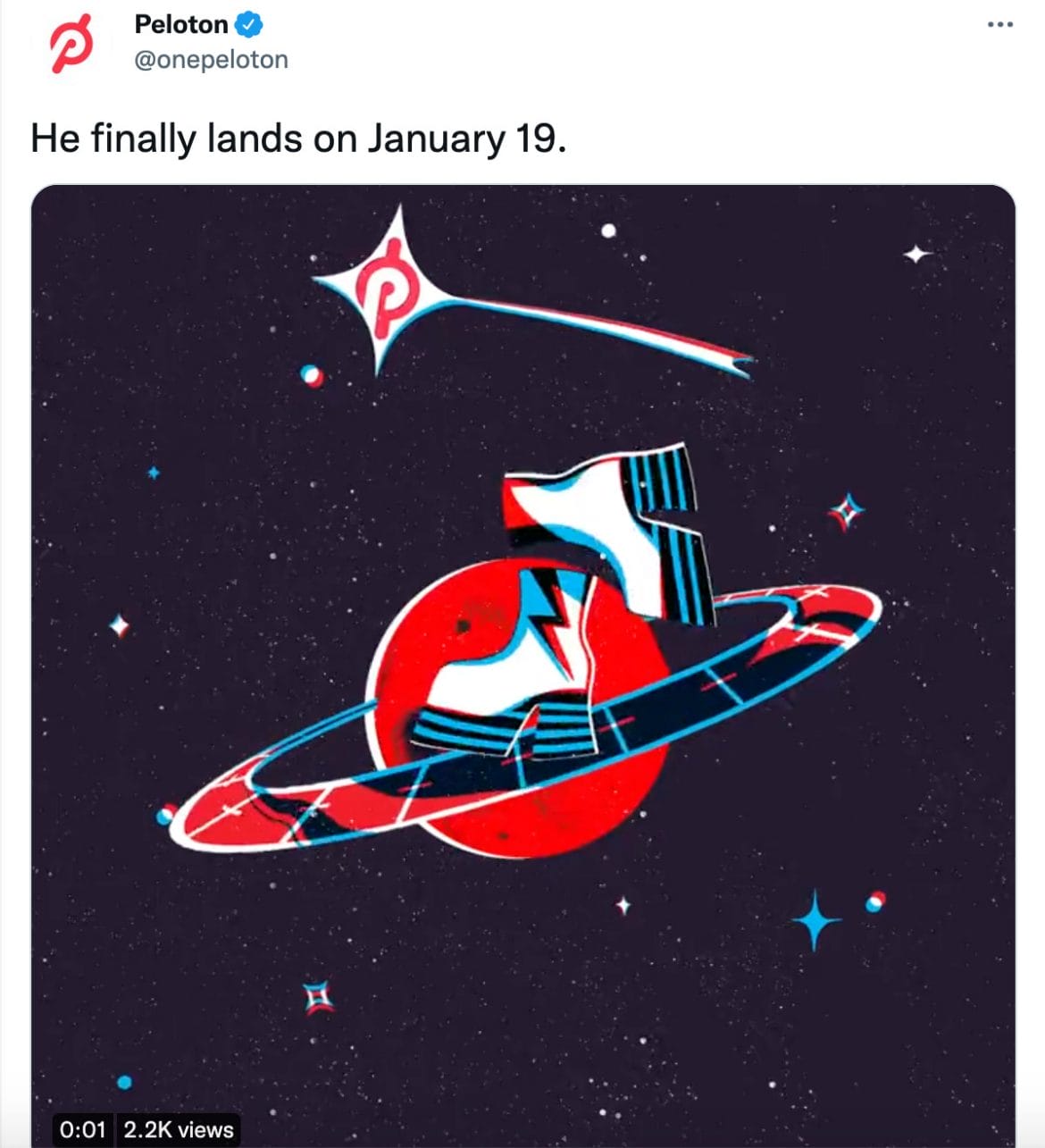 The Peloton schedule for January 19 includes numerous "Rock" classes that will likely be replaced with David Bowie Peloton Classes (and/or Ziggy Stardust Peloton classes) once the series is officially announced. Members could expect to see a ride with Jess King; a run with Selena Samuela; a yoga flow with Denis Morton; and a ride in German with Cliff Dwenger.
Once the full schedule is announced, you'll be able to find the full class list here, as well as on our complete list of Peloton featured artist series.
Who is looking forward to this new artist series?
---
Want to be sure to never miss any Peloton news? Sign up for our newsletter and get all the latest Peloton updates & Peloton rumors sent directly to your inbox.