Peloton Guide users can expect to see some new features on their devices. The Voice Control feature no longer displays a "beta" tag – indicating that it has moved out of the beta phase and is now a fully functional feature.
In addition to the beta label being removed, there are numerous new features. Previously the voice control features were solely focused on actions you could take during a workout in progress, such as: start, stop, rewind, hide panels, and volume.
Now, the voice control feature has been integrated into everything across the entire system, which has added voice search and navigational capabilities. Members can now use the voice control feature to do a number of new things, such as search for classes taught by a specific instructor, change the weights used during class, open the virtual weight rack, pick a specific class on-screen, and more. All of these actions can be accessed entirely through the voice control feature.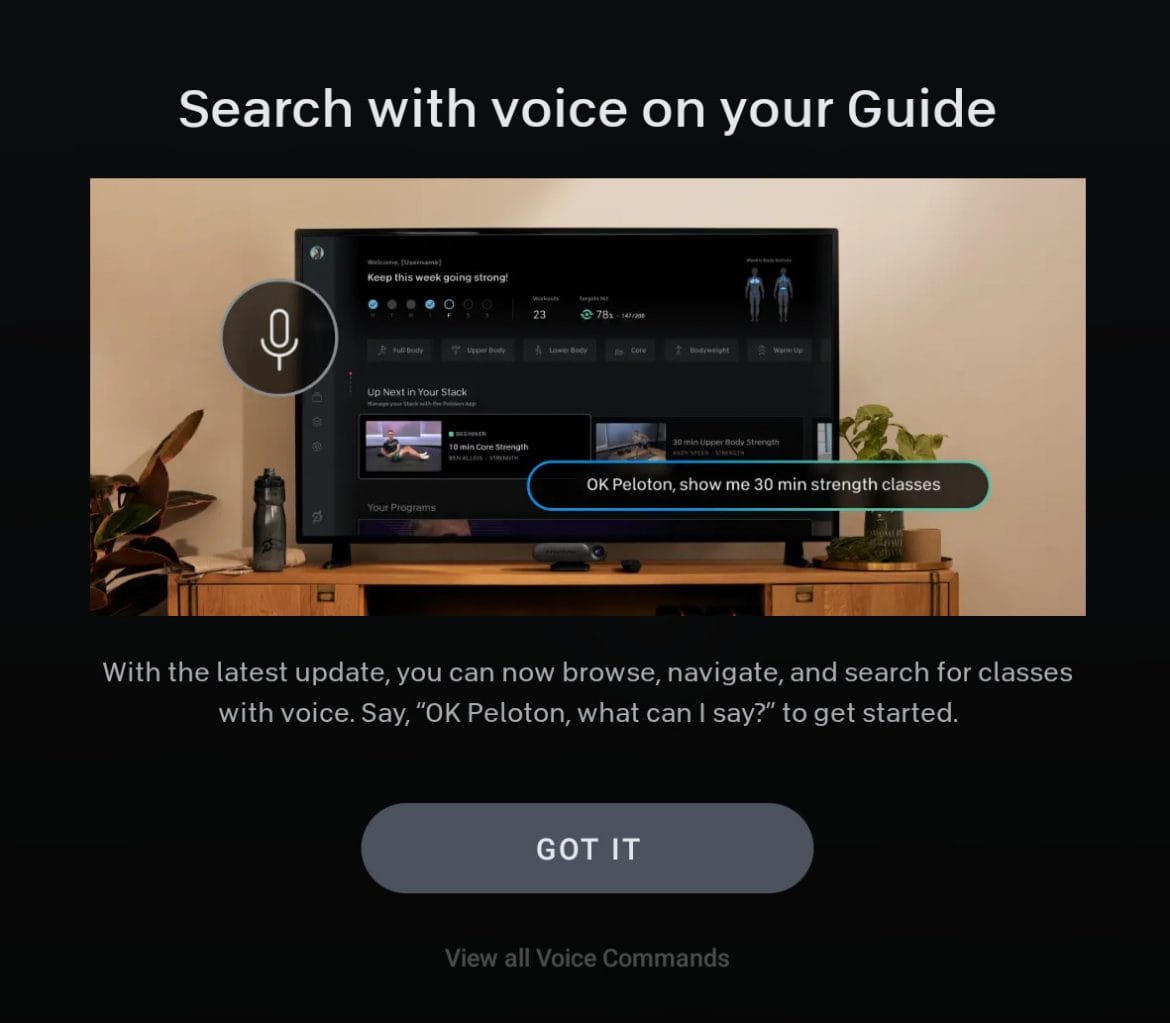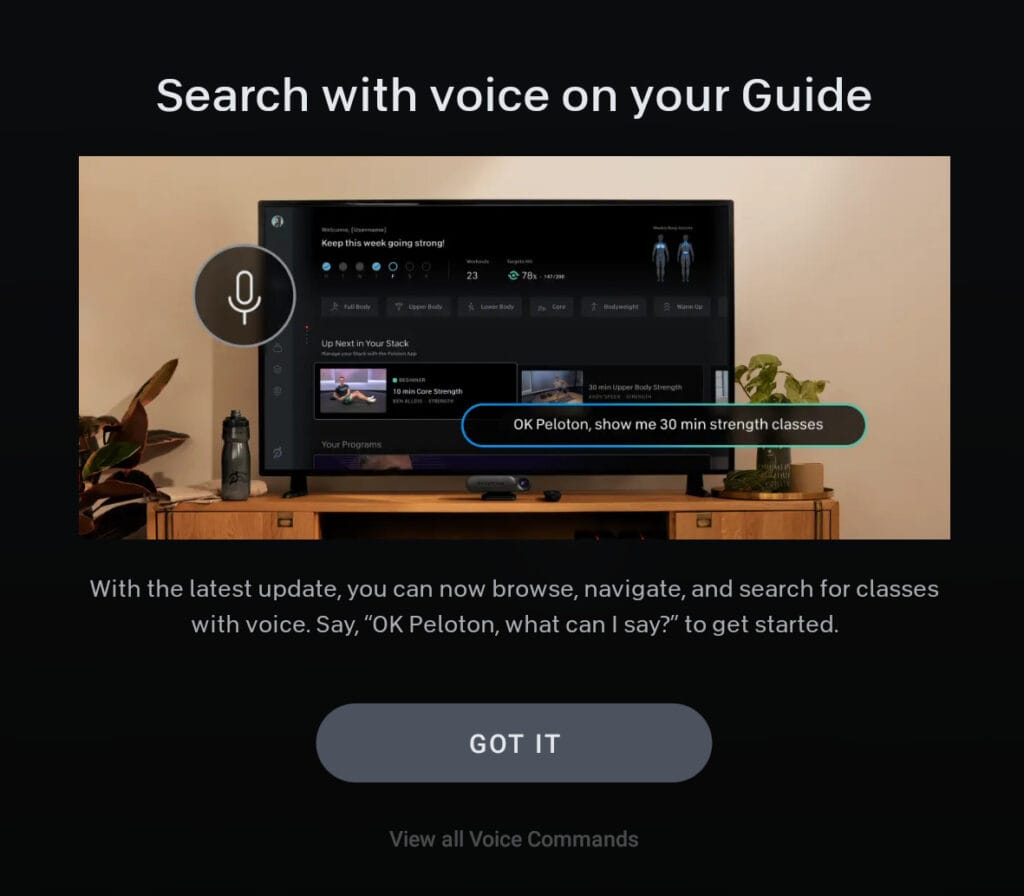 Peloton has updated their dedicated support page with these new details about what members can use voice control to do:
You can use voice control to:
Control Classes
Show/Hide On-Screen Controls
Adjust music & audio
Navigate from screen to screen
Control Device
Search & filter classes
Make modifications during rep-tracking classes
For a more comprehensive outline of all the different actions that can be accessed via the voice control feature, there is a section at the bottom of the support page with expandable and collapsible tables containing the exact language you can use for each action.
Also included on the page is information about how to activate voice control functionality on your device:
Ensure you have completed voice calibration on the Peloton Guide. If you skipped the voice calibration during setup, you can complete it at any time by navigating to Settings > Voice Control > Voice Control Calibration.
Turn the microphone on by switching the on/off switch located on the back of the Guide to "on".
During a class, say "Ok Peloton" to activate voice control.
As a reminder, Peloton recently lowered the price of the Guide by $100 in the United States, and altered some of the available accessory packages.
For more information about the Peloton Guide Voice Control feature, check out the Peloton support page.
---
Want to be sure to never miss any Peloton news? Sign up for our newsletter and get all the latest Peloton updates & Peloton rumors sent directly to your inbox.