If you're the type of person who loves to plan and track their workouts, today is your lucky day! A member of the Peloton community has designed a printable mileage and workout tracker, and it is available for free. Taylor Mirfendereski (#taylormirf) shared her creation in the Official Peloton Member Page on Facebook today, making the files available to anyone who wants them.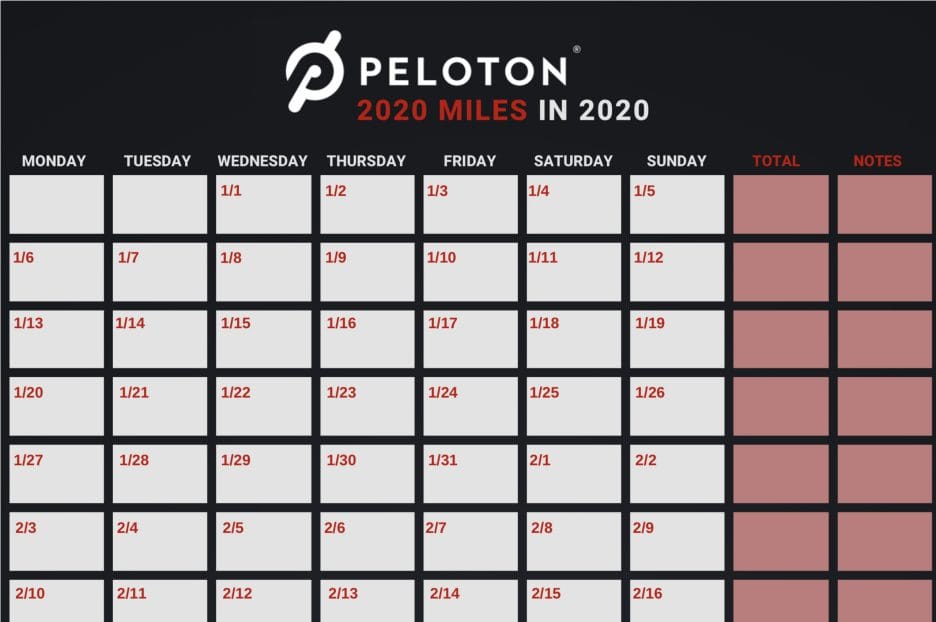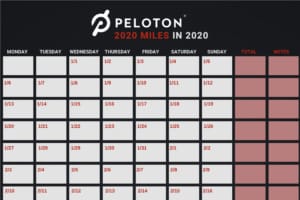 There are two versions of the milage trackers available – one branded specifically for Peloton, and a second more generic one if you want to track other workouts on it as well. With Peloton's new Annual 2020 year-long challenge where you unlock milestones & badges at certain numbers of minutes, these planning tools might help you achieve your goal or New Years resolutions!
Taylor was also kind enough to share some pro tips for people who might be downloading & using the Peloton workout calendar, since she has created this in previous year as well.
Laminate on 11×17 paper
Use dry erase marker for planning workouts
Use permanent marker to record completed workouts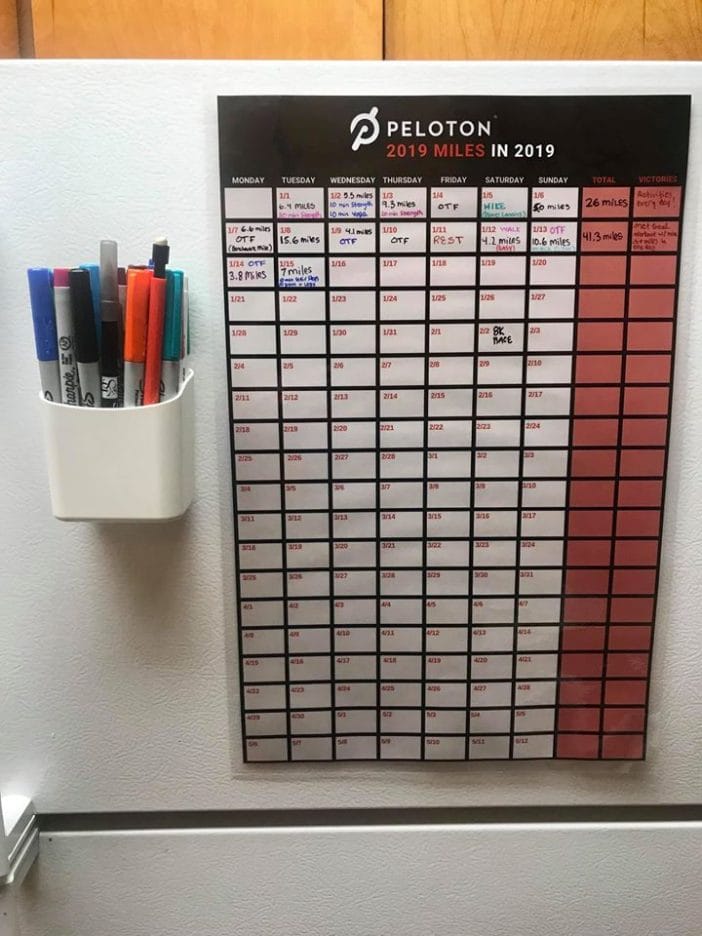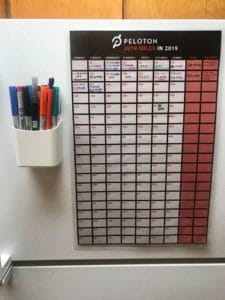 Both versions can be downloaded for free via this link to Google Drive.
Be sure to give #taylormirf a high five on the leaderboard next time you see her as thanks!
---
Want to be sure to never miss any Peloton news? Sign up for our newsletter and get all the latest Peloton updates & Peloton rumors sent directly to your inbox.