Echelon – a Peloton competitor that makes a lower cost indoor exercise bike – is trying to entice current Peloton Bike owners to trade in their device. In return they will receive up to a $1,000 discount off of an Echelon bike.
Echelon announced the offer via a press release, including a quote from their CEO:
"Echelon believes in making health achievable, affordable and safe. We hope this trade-in program will offer fitness enthusiasts a safe and reliable product that meets international standards, plus gives access to our thriving global fitness platform of up to 1,200 live classes a month and over 15,000 on demand classes," said Lou Lentine, CEO, Echelon Fitness. "We hope to give everyone an opportunity to achieve their fitness goals and keep moving."
The mention of "international standards" most likely refers to Peloton's recall troubles. Echelon makes another nod to this in their advertising of the campaign, saying "You may reach a breaking point, but your bike shouldn't".
Earlier this month Peloton announced a voluntary recall for the original Peloton Bike due to a potential safety issue with the seat post. Free seat post replacements have begun to ship to members across the United States at no cost.


The full details of Echelon's offer can be found on their website. Depending on the model of Echelon bike purchased, customers can save either $500 or $1,000. There is an option to indicate a trade-in on the Echelon website, in which the customer will select their device. Along with the Peloton Bike and Bike+, the NordicTrack S22i StudioBike is also included as a trade-in option.
People who take advantage of this offer can buy the Echelon EX-5s-22 or EX-8s.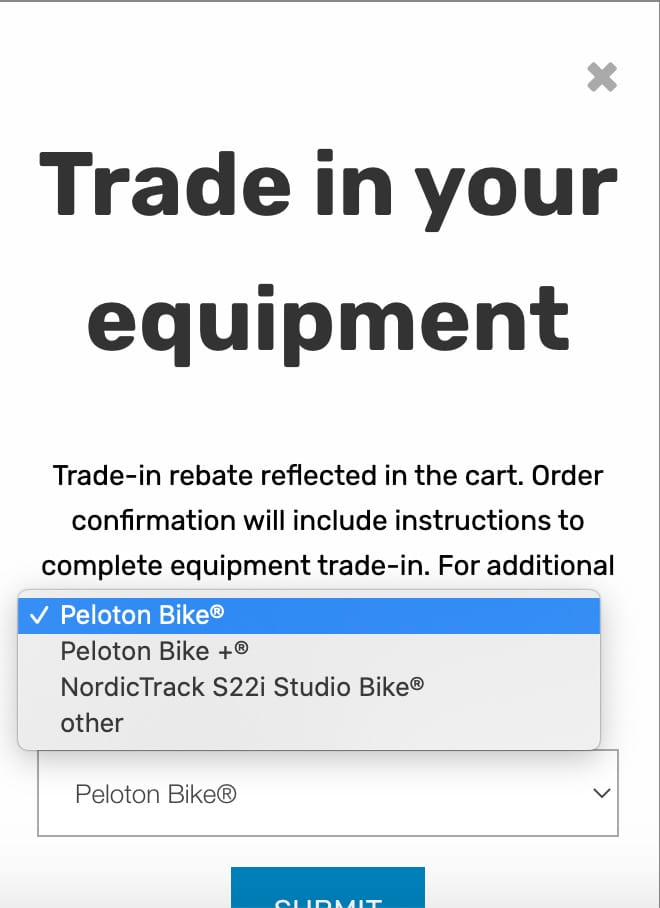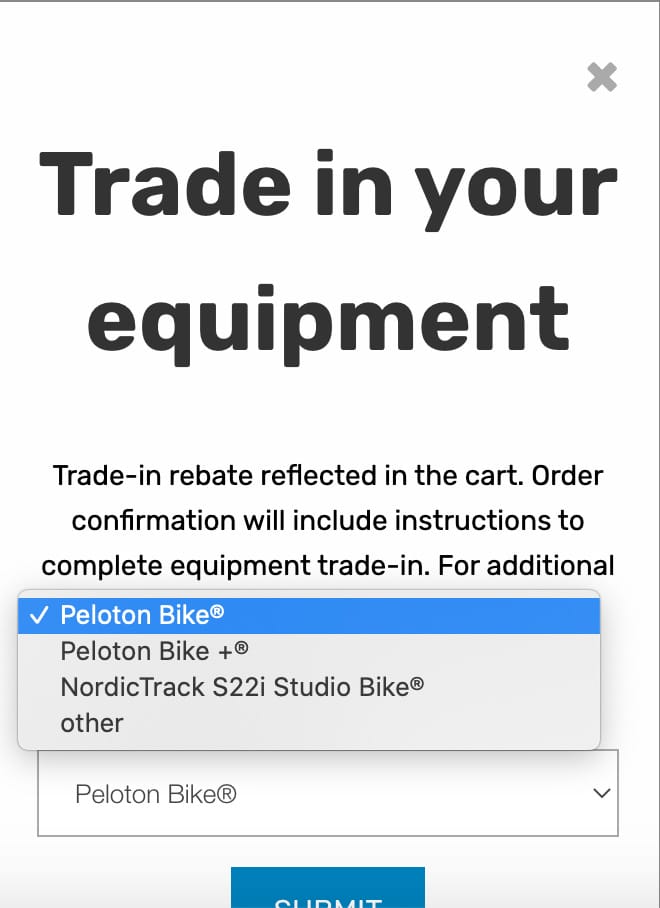 Upon completion of the order, customers will receive details regarding the logistics of their trade-in, which will include pick-up of their Peloton or NordicTrack device.
Echelon is not the first company to target Peloton in this way. Last year SoulCycle took aim at Peloton Bike owners by offering them the ability to trade in their Peloton Bikes and receive a correlating class package for in-studio rides at SoulCycle.
It is worth noting that when Peloton first launched the Bike+ they offered members the opportunity to trade in their original Bike and receive a discount off of the newer Bike+ – but they have indefinitely paused that program and it is unclear whether it will return.
News of Echelon's offer was first reported by Connect the Watts.
---
Want to be sure to never miss any Peloton news? Sign up for our newsletter and get all the latest Peloton updates & Peloton rumors sent directly to your inbox.