Peloton has quietly paused their Bike+ trade-in program, which allowed owners of the original Bike to receive a $700 rebate when they upgraded to the Bike+.
Since the Bike+ first launched in September of 2020 Peloton has offered a trade-in program that allows original Bike owners to purchase the Bike+ and receive a $700 rebate as well as a yoga and toning accessories set. When the Bike+ was delivered, Peloton would take back the original Bike.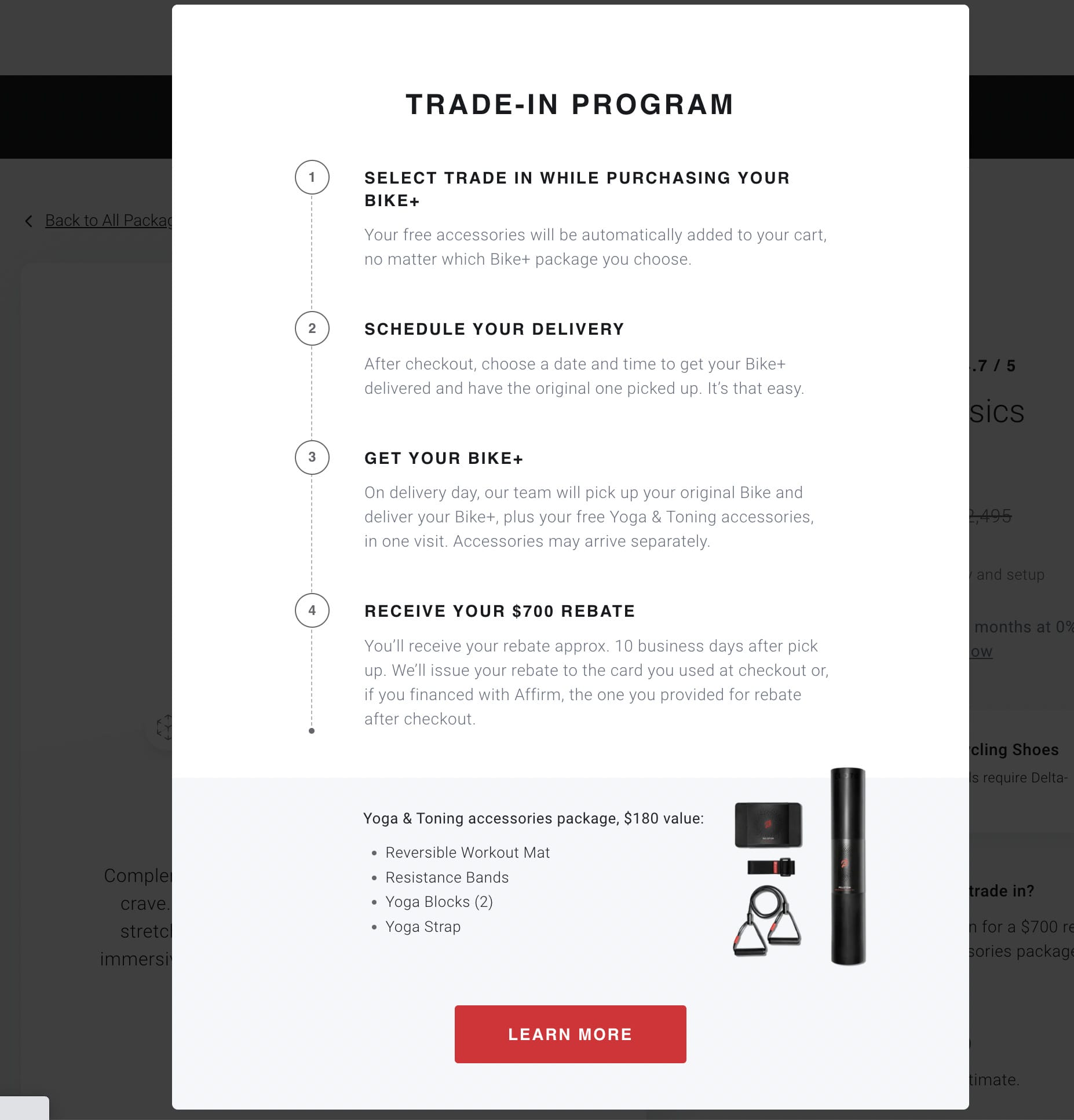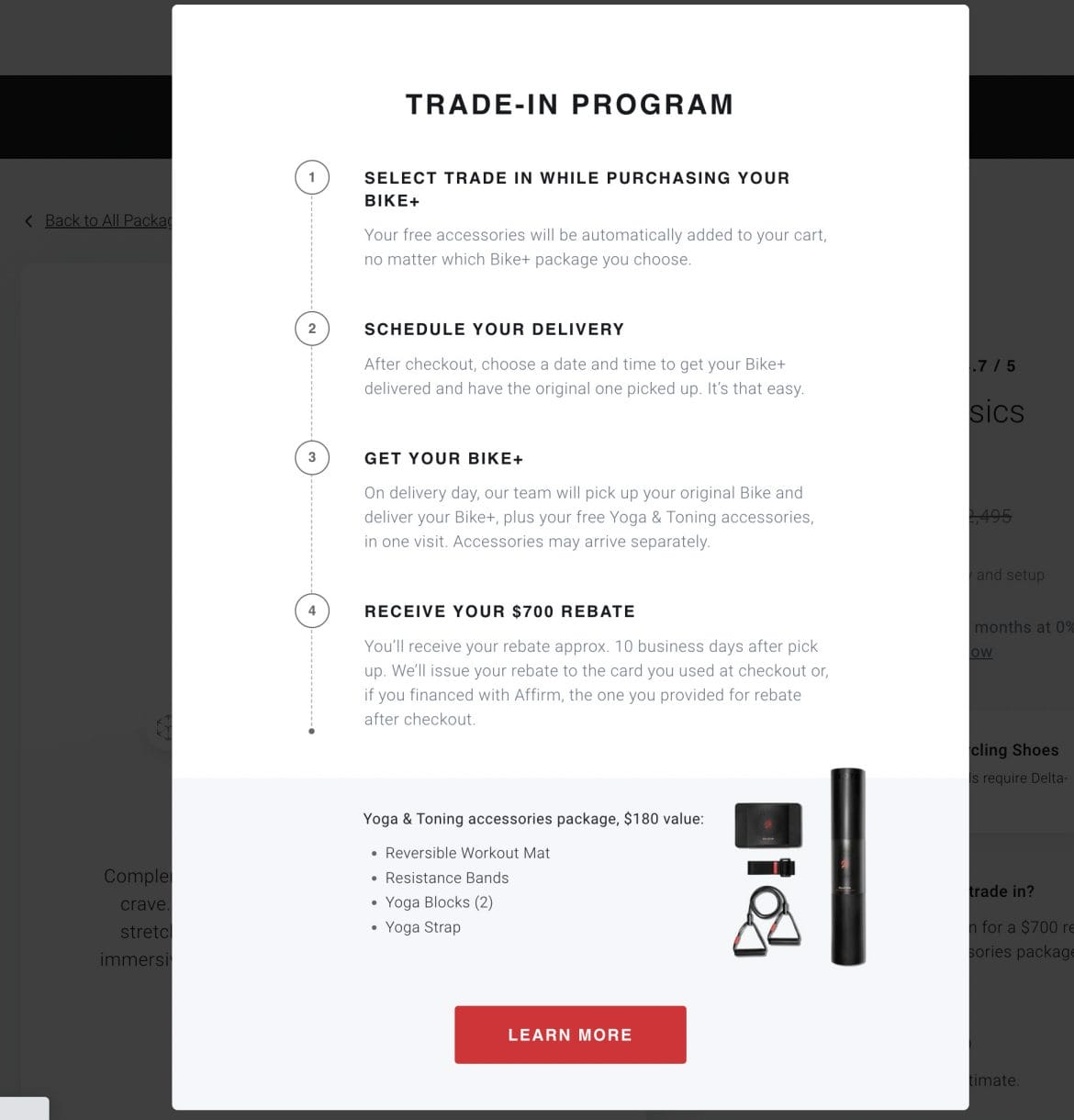 The Bike+ checkout page previously had a trade-in checkbox option, pictured below: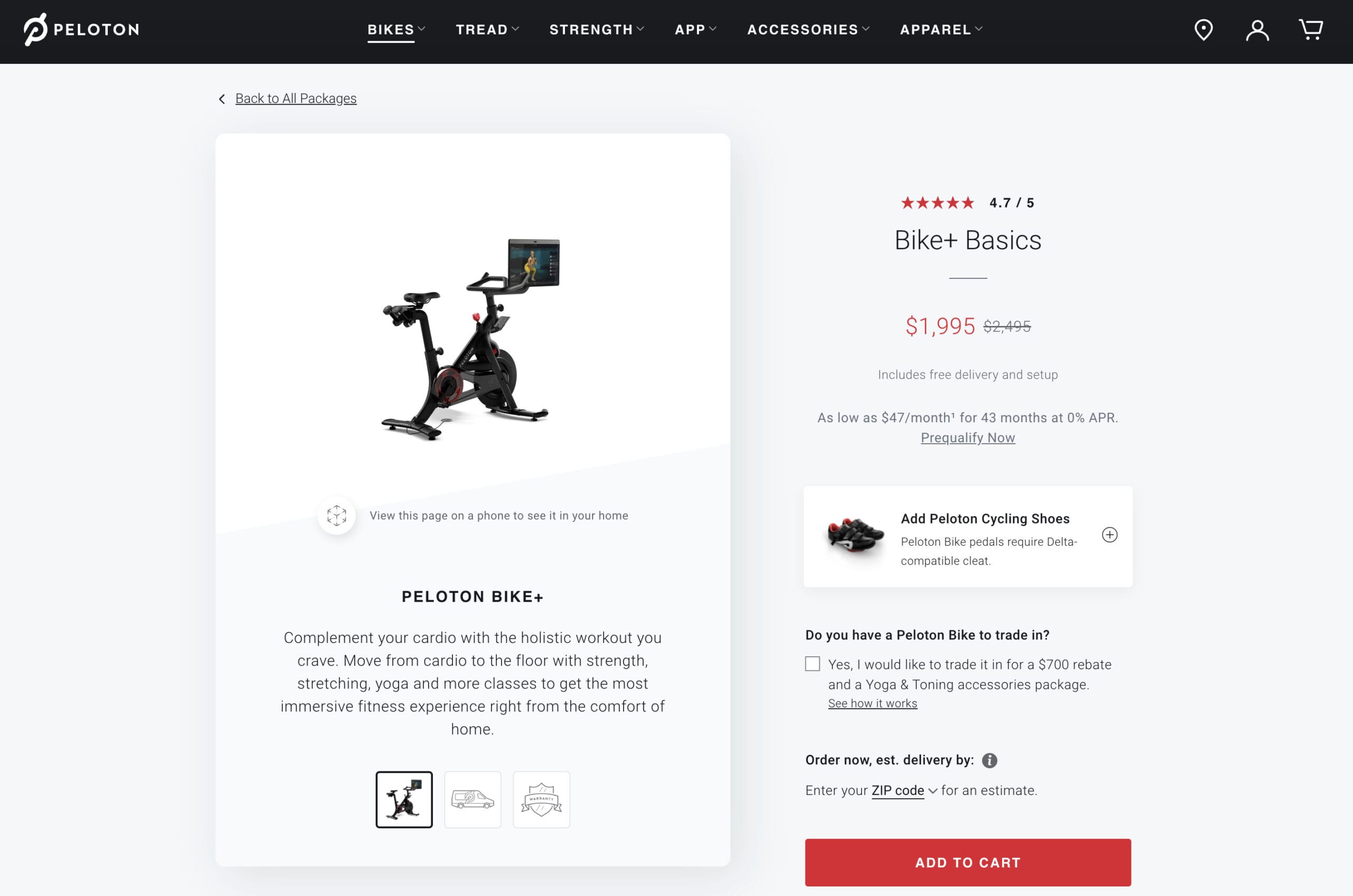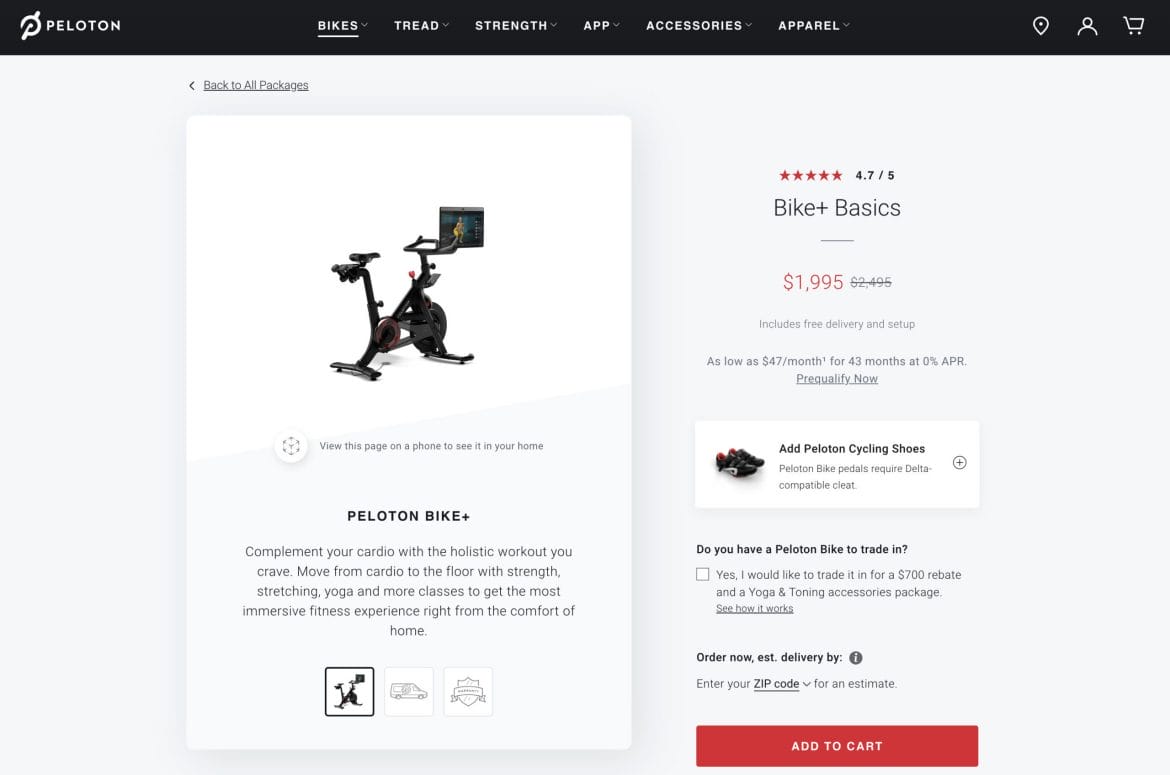 The trade-in option has since been removed entirely, with no ability to indicate whether you already own an original Peloton Bike: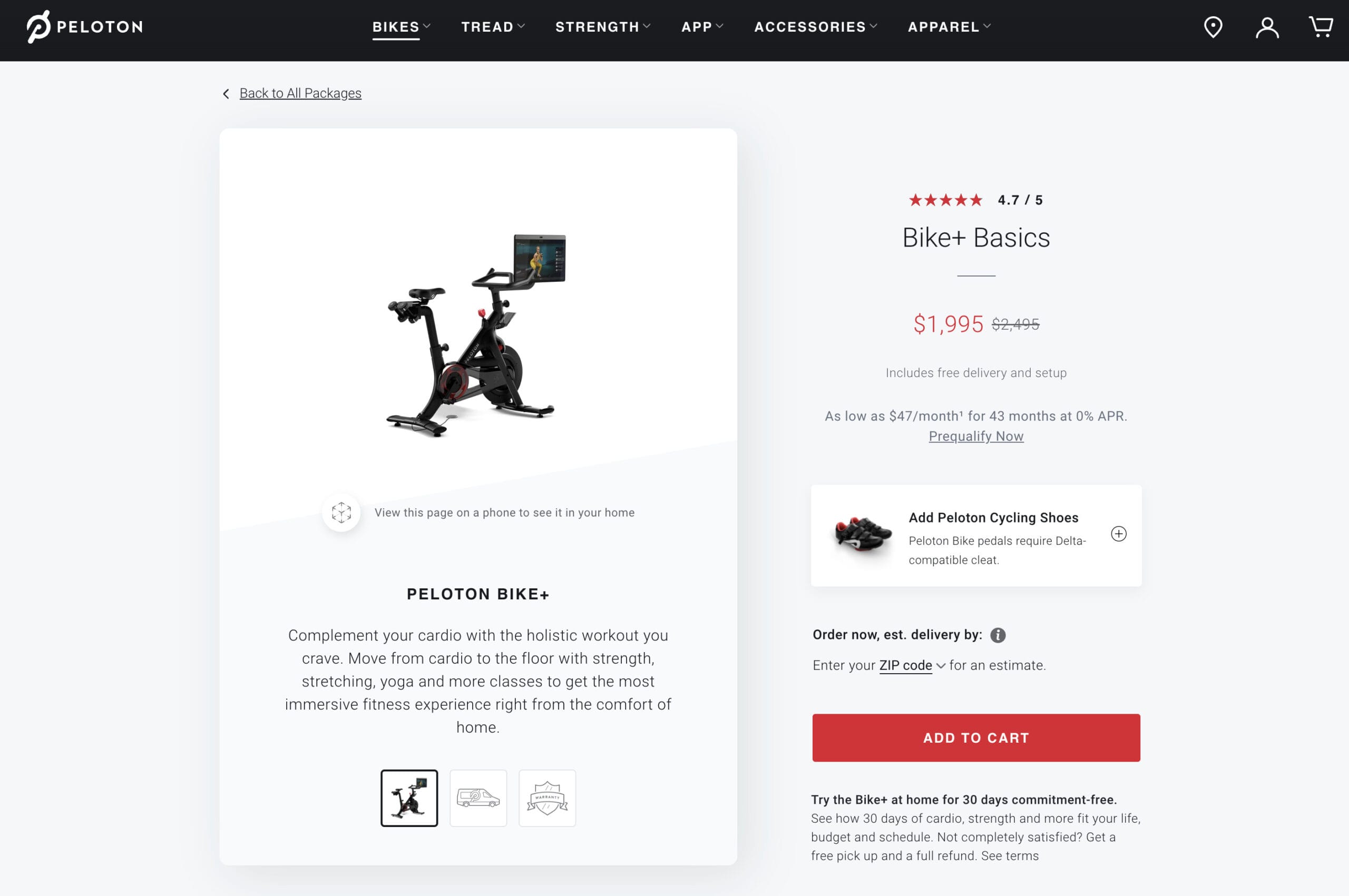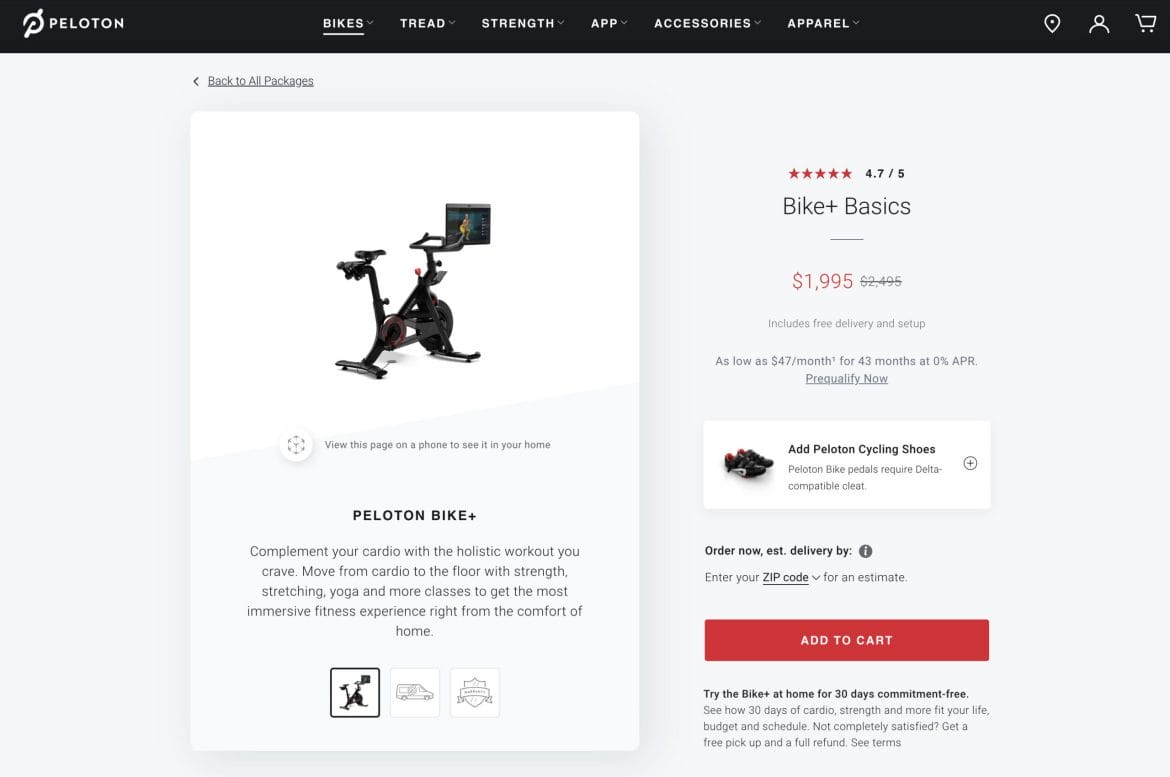 There were a number of requirements in order to qualify for a trade-in, including:
It must be an original Peloton Bike and screen.
The Bike's frame and screen must be free of adhesives, paint or cosmetic markings, cracks, dents, rust, or other major damage. The screen must power on.
Members must live within the lower 48 states or Washington D.C.
Must be the member's first Bike+ purchase.
Peloton has not made any official announcements regarding a pause of the trade-in program. However, some members have reported that they reached out to Peloton Support on June 1st once they saw the option was missing, and were informed that the program is being "paused" with no timeline for if and when it might return.
Some of the FAQ pages have been removed from the Peloton website as well for the program.
Does this change impact your decision to upgrade from your original Bike to a Bike+?
---
Want to be sure to never miss any Peloton news? Sign up for our newsletter and get all the latest Peloton updates & Peloton rumors sent directly to your inbox.