Update 2 – Cody has now shared that he also has COVID-19.
Update At the beginning of the show, Tyra Banks shared that out of an abundance, Cody would not be in the building tonight. However, he and Cheryl would still have their dancing scored this week. Instead, the show aired Cody & Cheryl's taped rehearsal of the dance, which was recorded prior to Cheryl's positive test. The judges then scored them on that taped performance – meaning Cody & Cheryl remain in the competition for now.
Original Post – Late last night Cheryl Burke, Cody Rigsby's partner on Dancing With the Stars, shared on Instagram that she had tested positive for COVID-19. A few hours later outlets like People Magazine began reporting the news. Cheryl was fully vaccinated so this is considered a breakthrough case. All of us here are wishing Cheryl a speedy recovery.
Shortly after the news broke, people immediately began wondering what this meant for Cody's appearance on the show. Good Morning America discussed what was happening – and revealed that Cody had gotten tested for COVID-19 and was waiting his results. If his results are negative, he would allowed to be continued. Cody has already had COVID-19 once earlier this year.
Since then, all signs point towards Cody still dancing tonight – but with one of the professionals on the cast who is not paired with a celebrity. These two professionals are Sofia Ghavami and Ezra Sosa – who are on the cast both to showcase their skills and be prepared to step in for a situation like this: if one of the pro dancers is sick or injured.
Peloton's official social media account has posted indicating that Cody would still be going on. They stated:
"The show must go on! Sending love and healing vibes to @cherylburke and best of luck to Cheryl and @codyrigsby tonight on @dancingabc, because the competition is ON! You'll be able to vote for Cody "
Also, a Good Morning America article, that has since been modified, explicitly stated that assuming Cody tested negative, he would be dancing tonight with one of the alteranes.
As Burke enters a mandatory 10-day quarantine, her partner will dance Monday night with one of the show's alternate pros.
That article has since been modified and that line has been removed – but you can see a screenshot below.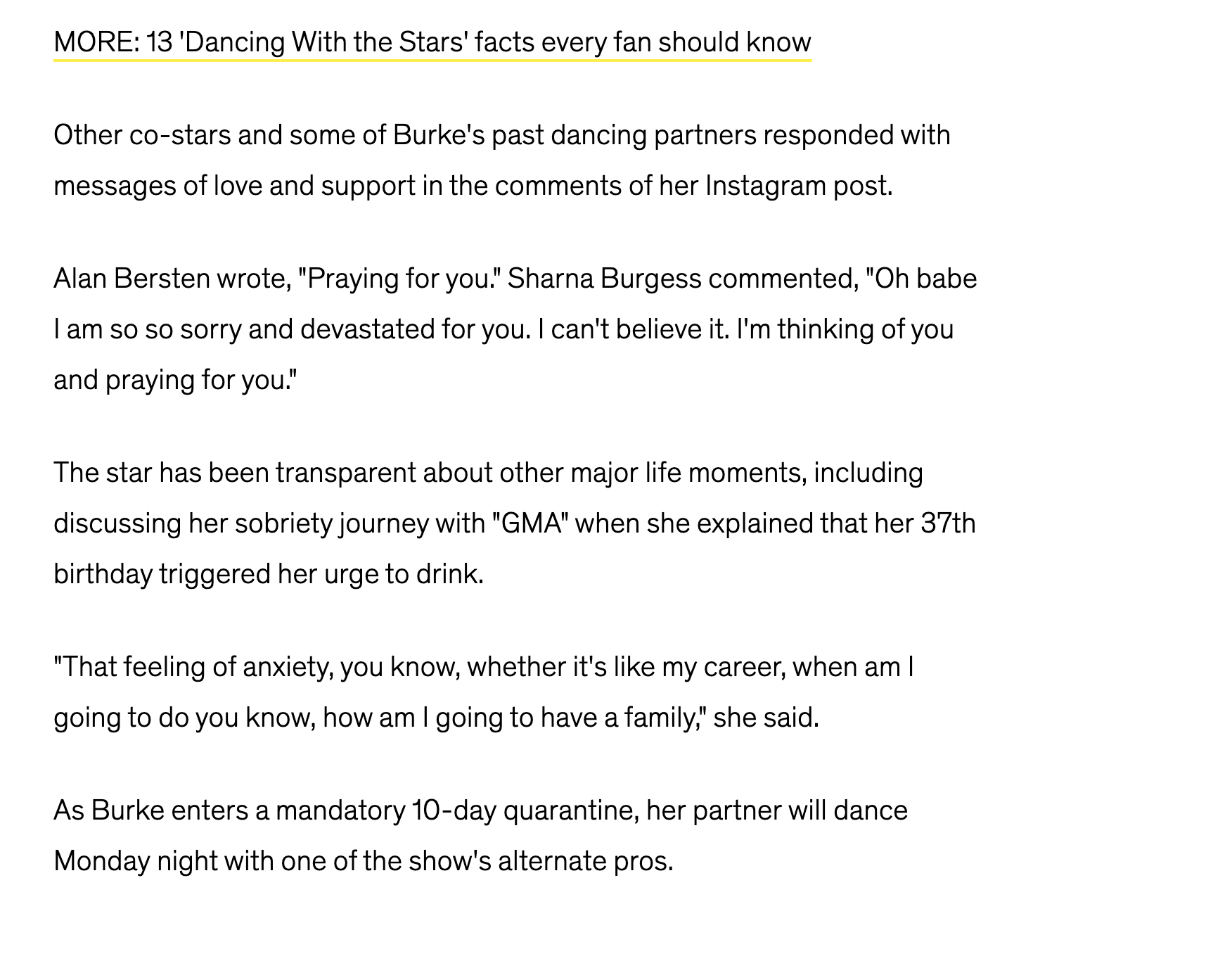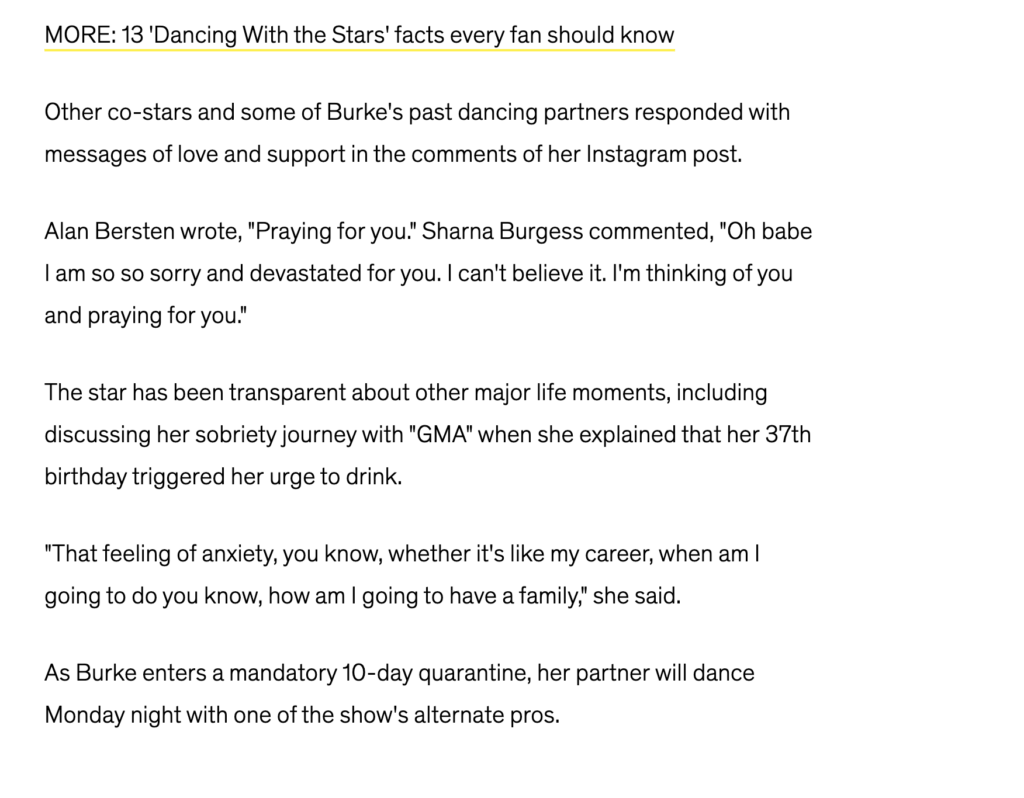 Cheryl stated that she will need to quarantine for 10 days – so assuming Cody advances tonight, he would then need to dance with Sofia or Ezra again next week – which is Britney Spears week. And we all know what Cody does when Britney Spears is played, right?
If you missed it, you can automate your votes for Cody every week – see our guide here.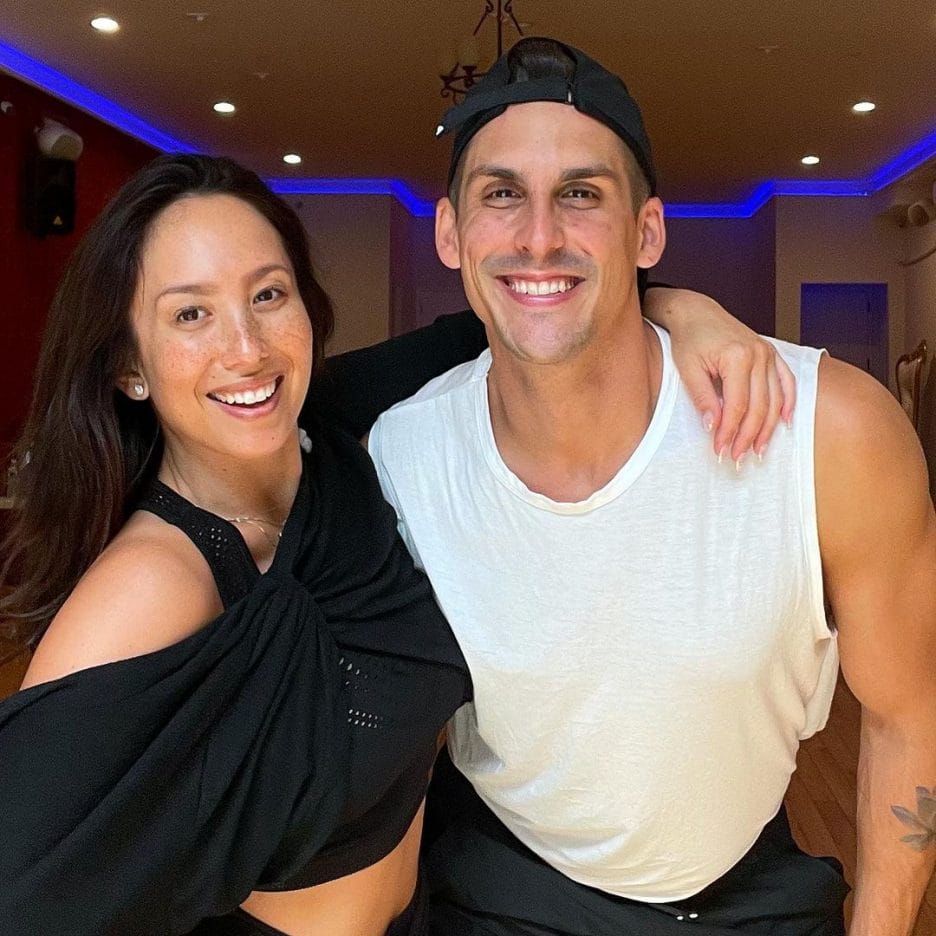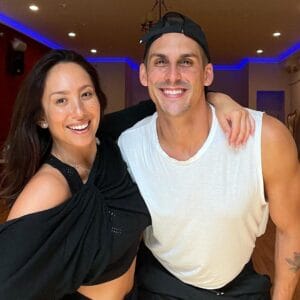 ---
Want to be sure to never miss any Peloton news? Sign up for our newsletter and get all the latest Peloton updates & Peloton rumors sent directly to your inbox.